---
Booking
Cancellable up to 1 hour before
Medical Cosmetology Treatment
Instant Blackhead & Acne Removal
Returns skin to a silky-smooth and shiny state
Penetrates the skin to give lasting moisturization
Introduction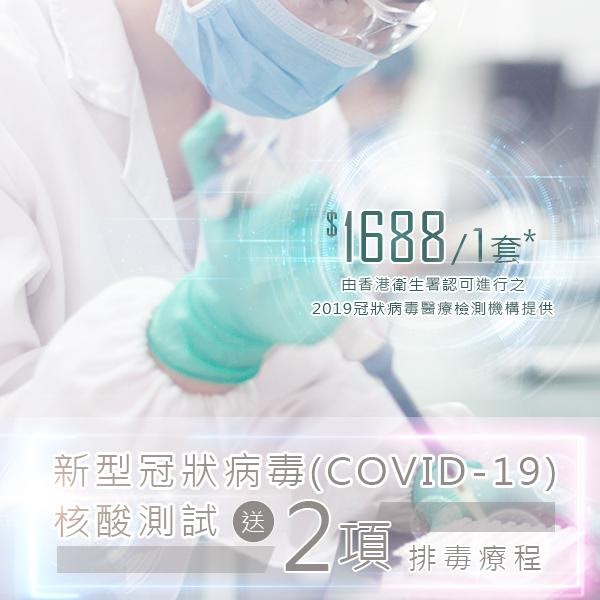 Testing for COVID-19
This test is designed to detect severe acute respiratory syndrome coronavirus 2 (SARS-CoV-2), which causes COVID-19. It is highly sensitive and accurate and will let you if you have been infected; however, the test will not indicate whether you had previously been infected and have immunity.
Goal: Testing for severe acute respiratory syndrome coronavirus 2 (SARS-CoV-2)
Type of Specimen: Deep throat saliva
Testing Technique: Reverse transcription polymerase chain reaction (RT-PCR)
Gold Standard:
Reverse transcription polymerase chain reaction (RT-PCR) is the Gold Standard worldwide to test for COVID-19. This technique is also used by public and private hospitals in Hong Kong, such as Hong Kong Sanatorium and Hospital, Matilda International Hospital and Hong Kong Adventist Hospital.
For more details, please WhatsApp us at +852 9739 5828.
【💯 Hygiene to Fight the Virus】
Due to the widespread COVID-19 pandemic 🔥, Maggie Beauty has made the below arrangements 🎯 to ensure the health of every customer and staff member ❤
Preventive Measures
📍 All staff must have their temperature taken before starting work.
📍 All staff must wear a face mask and a face shield during work hours.
📍 We offer disposable paper bedsheets.
📍 All facilities at our branches will be thoroughly disinfected with bleach before business hours.
📍 All beauticians will disinfect their hands and all equipment with rubbing alcohol before starting the treatment.
📍 Any staff member who has travelled outside of Hong Kong must make a declaration and go through compulsory quarantine. The staff member can only return to work after the 14-day quarantine and in good health.
📍 Spray alcohol in the air regularly
📍 All equipment will be disinfected after each use
Customer Notice
📍 All customers must clean their hands with hand sanitizer when entering our shop.
📍 Disinfectant floor mats and hand sanitizer are available at all our branches.
📍 All customers must wear a face mask inside our shops.
📍 All customers must first have their temperature taken and fill out a health declaration. If a customer has a temperature that's higher than 37.5°C or is showing symptoms of a respiratory tract infection, we can reschedule the booking free of charge.
📍 Any customer who has travelled outside of Hong Kong within the past 14 days, please only visit our shops after the 14-day quarantine.
📍 All our branches only accept scheduled bookings to avoid unnecessary contact between customers.
📍 If you wish to reschedule your booking, please notify us 24 hours in advance.
About the Merchant
【The Guardian of Your Skin】
With 35 years of experience, Maggie Beauty is a platinum award winner of Excellent Quality Beauty Merchant in Greater Bay Area, which is awarded by the Hong Kong Beauty Industry Union. Always keeping up with the times and staying close to market trends, Maggie Beauty has introduced internationally recognized and innovative medical beauty equipment and products from all over the world, so that customers can enjoy advanced medical beauty services. Maggie Beauty has a stringent system that uses precision instrument to analyze the cause(s) of different skin problems and provide solutions to treat them. Maggie Beauty offers safe and reliable 6-star beauty treatments from a professional perspective.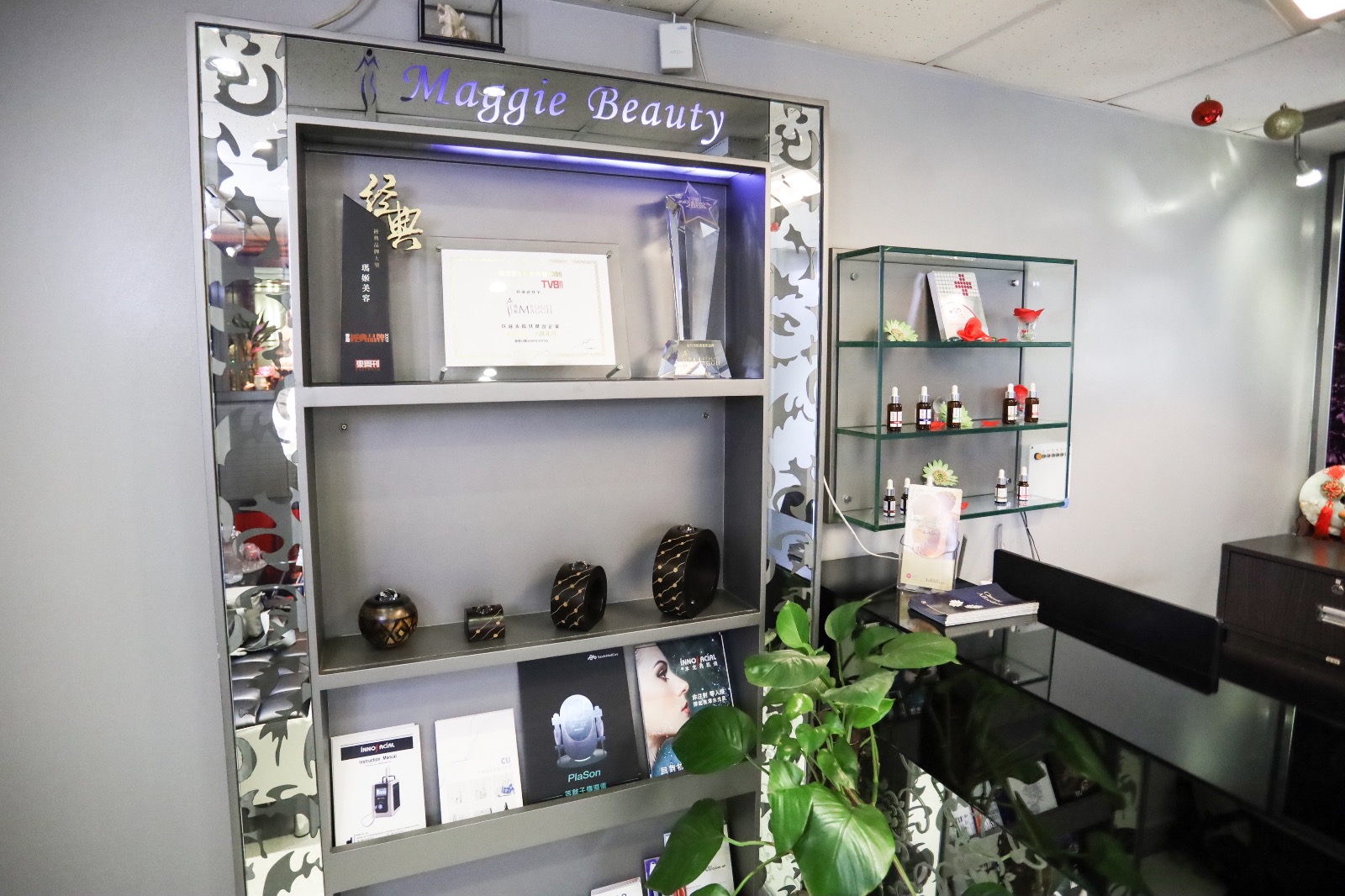 【Superior and Professional Beauty Techniques】
All beauticians at Maggie Beauty have received professional training, so that customers can enjoy safe and effective treatments in a comfortable environment. Having received positive feedback and rave reviews from customers, Maggie Beauty understands what customers are looking for when it comes to beauty and health and is always eager to share beauty tips with customers, so that they can stay in tiptop shape.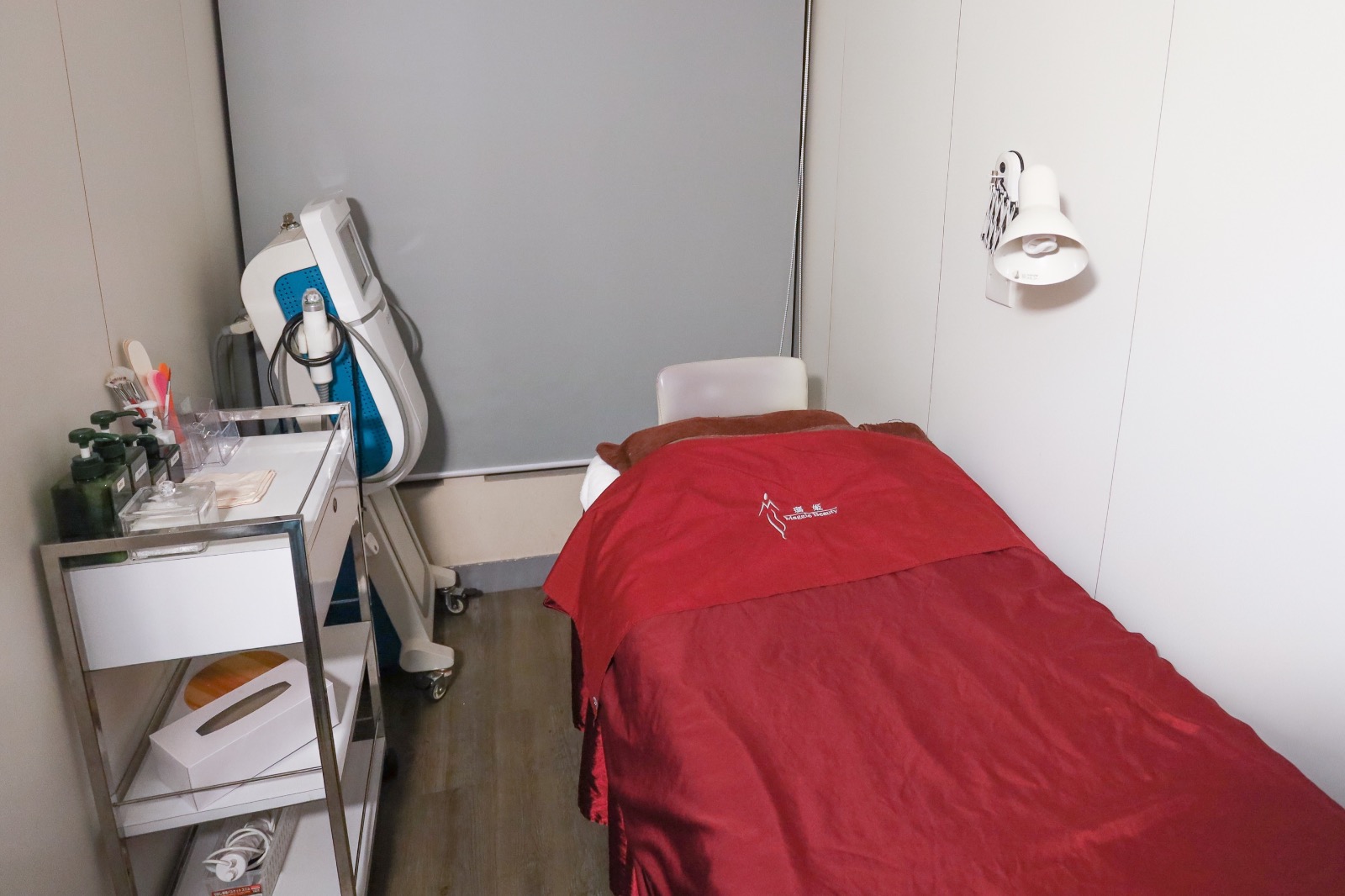 "Top 10 Strengths of Maggie Beauty"
1. We offer quality treatments with clear pricing and authentic products. There are no tricks, price hikes or hidden charges.
2. We have a team of medical beauty professionals who are on the lookout for the newest trends worldwide and have developed a series of treatments that incorporate top-notch technology.
3. Our consultants can design a personalized treatment regime for each and every customer.
4. Over 99% of our customers have experienced notable results from our treatments.
5. We guarantee customers the best results with lasting effects.
6. Our spokesperson has a healthy, beautiful and positive image.
7. We have 35 years of clinical experience and have recruited Dr. Pan Nien Chung to be our medical consultant.
8. We offer the only demodicosis treatment in Hong Kong and have developed a specialized herbal essence for the treatment.
9. We will assign the same beautician every time to follow up on your progress.
10. We have records of authentic testimonials.
Top Treatments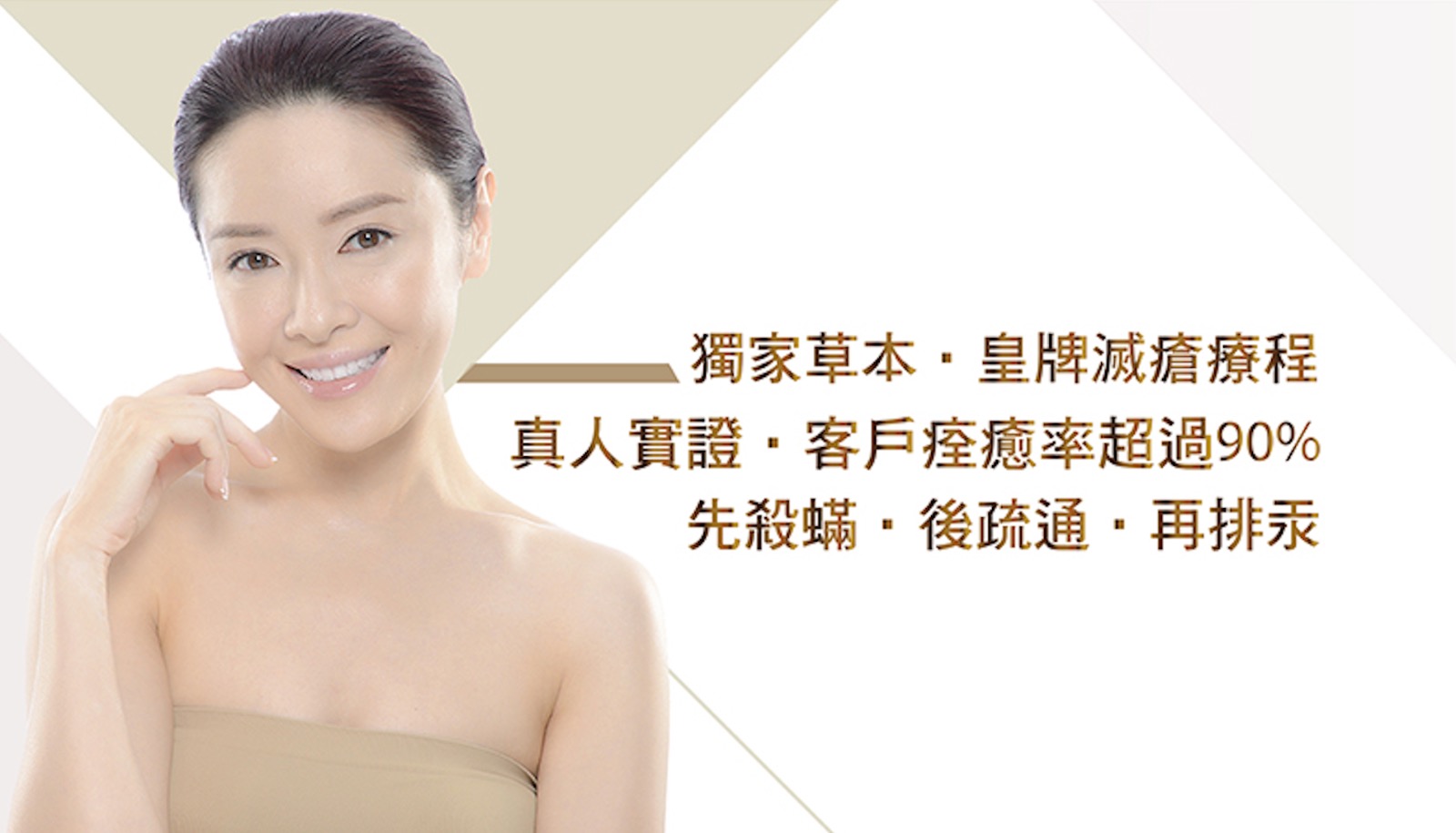 【Acne Treatment】Advanced Acne Treatment ➡ Toby Trial Price: $280 (Original Price: $380)
Irregularities in sleep and diet can cause acne. However, there can be other causes, such as puberty, demodex mite, cosmetics, and stress. Aside from the discomfort, there is also the chance that the acne will leave behind pigment spots and scarring if not treated properly. According to various clinical researches, demodex mites have proven to be one of the major causes for persistent acne as it can cause redness and inflammation. However, the typical acne treatment cannot completely take care of this problem. Maggie Beauty has worked tirelessly and developed an herbal essence that specifically targets demodex mites and other acne causes, making us the only beauty chain to offer this advanced acne treatment.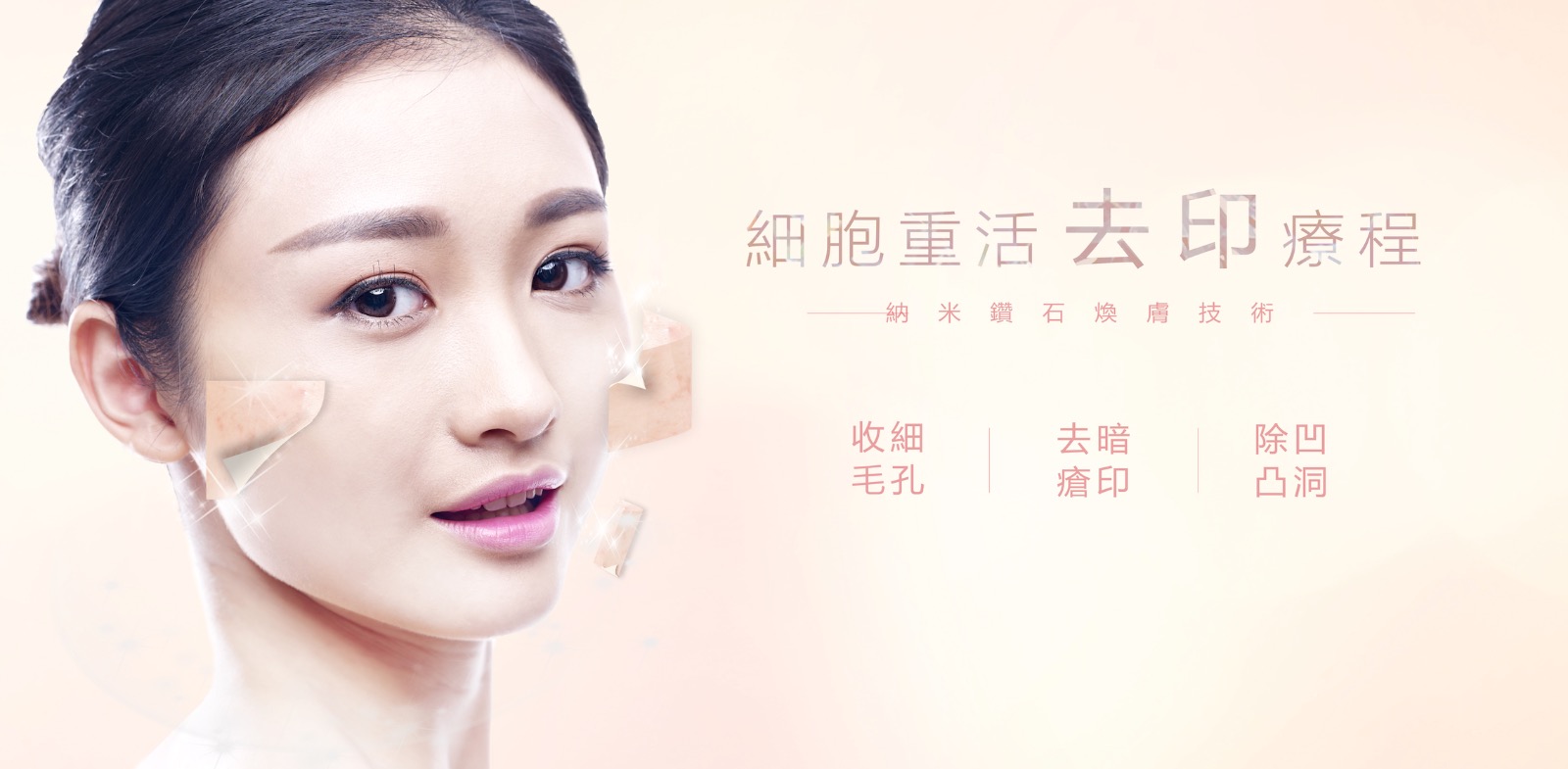 【Nano Peel】Cell Revitalizing Treatment ➡ Toby Trial Price: $280 (Original Price: $380)
Our cell revitalizing treatment uses nano diamond peel technology to gently remove aging keratin, stimulate blood circulation, boost metabolism and naturally discharge pigmentation. The human body has the ability to remove dark spots naturally; however, as we get older, this ability will decrease. Aside from removing spots, this treatment can stimulate collagen production to refine pores and smooth out uneven skin texture.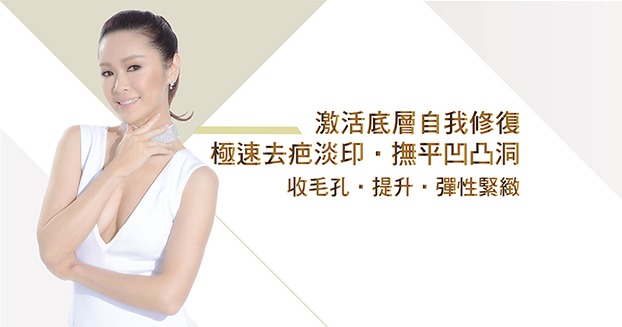 【Smooth out Uneven Skin Texture】INTRAcel Treatment ➡ Toby Trial Price: $1,280 (Original Price: $1,380)
Over-stimulation on an acne can cause damages to the dermis and result in the overgrowth of fibrous tissue, causing your skin texture to become uneven. Using a combination of micro-needling and radio frequency technology, INTRAcel treatment can reach the dermis to stimulate collagen growth and boost the self-healing ability of skin cells without scorching the epidermis. This localized treatment involves a short downtime and has minimal side-effects.
Testimonials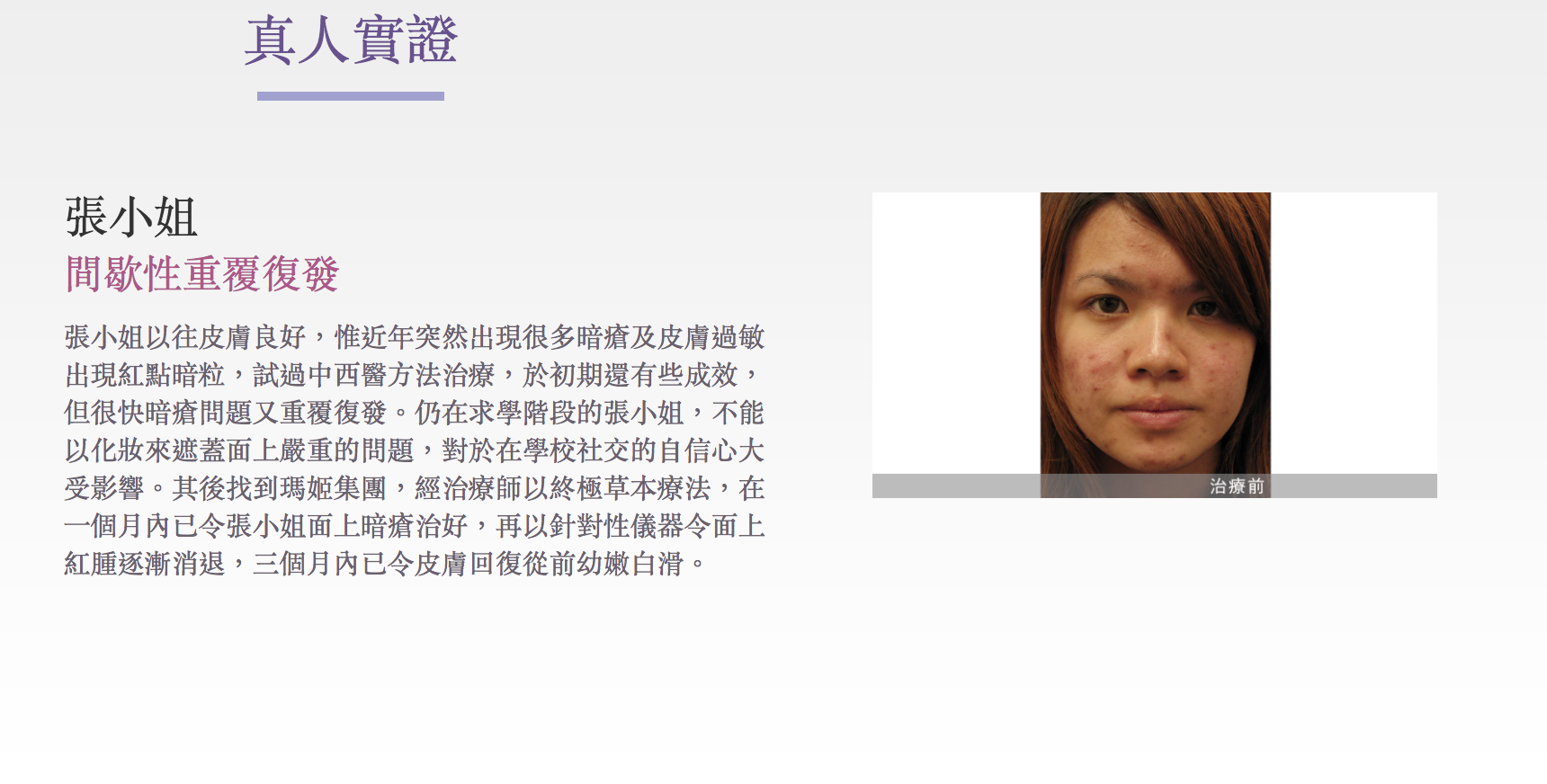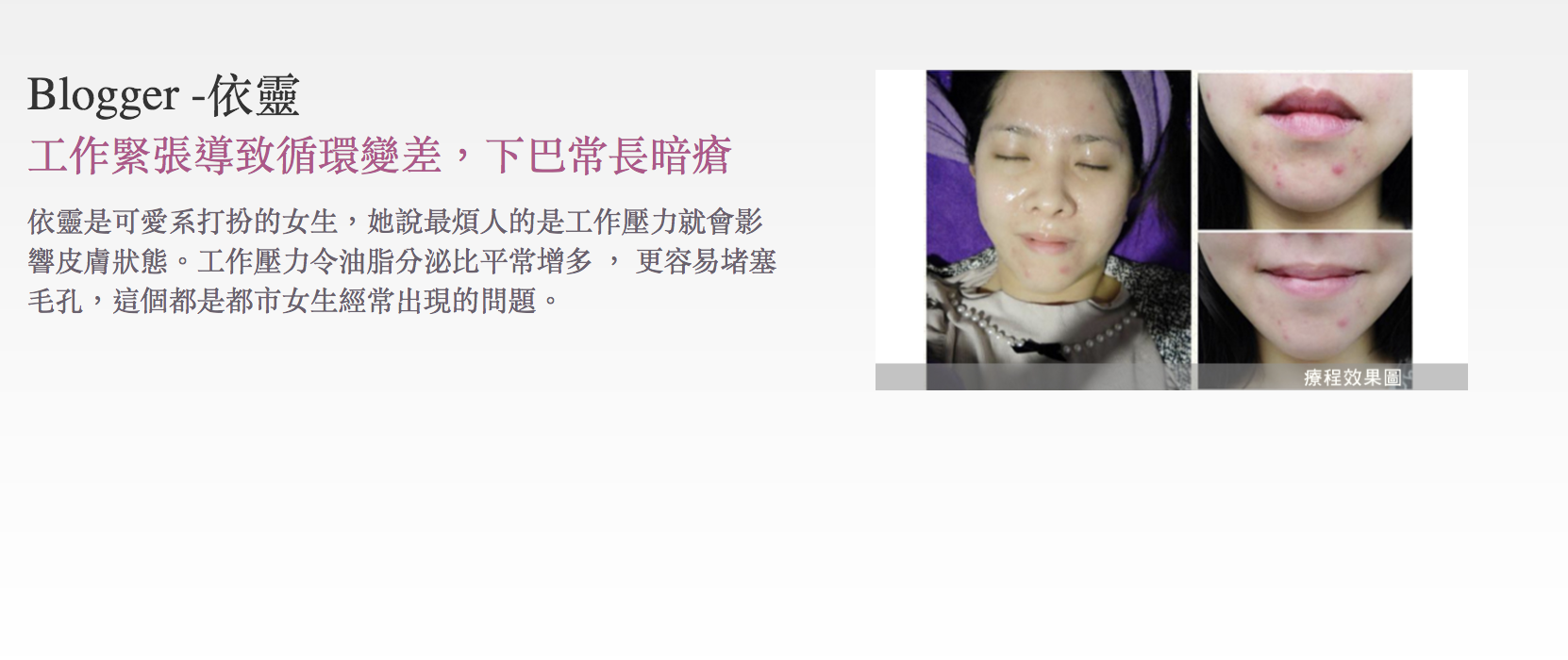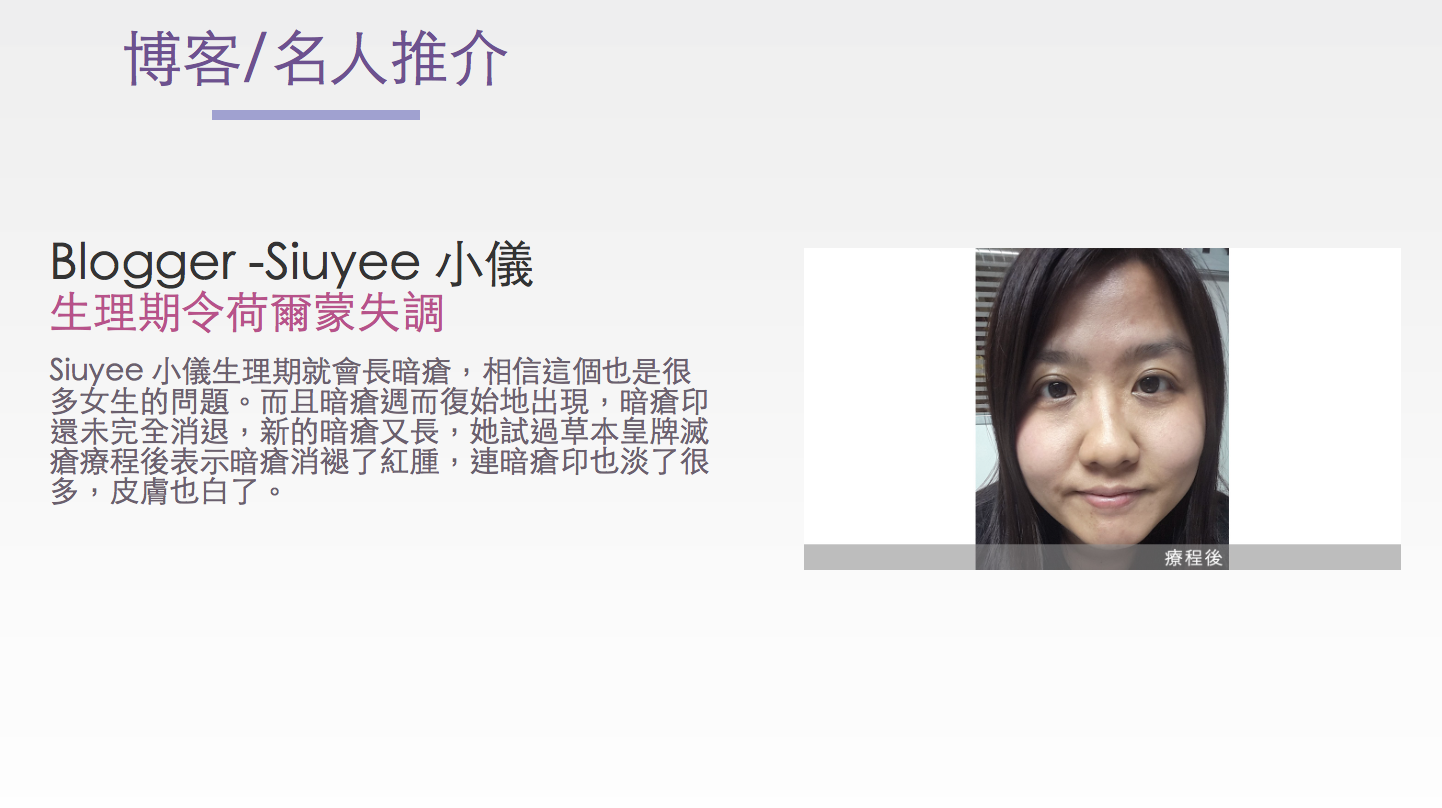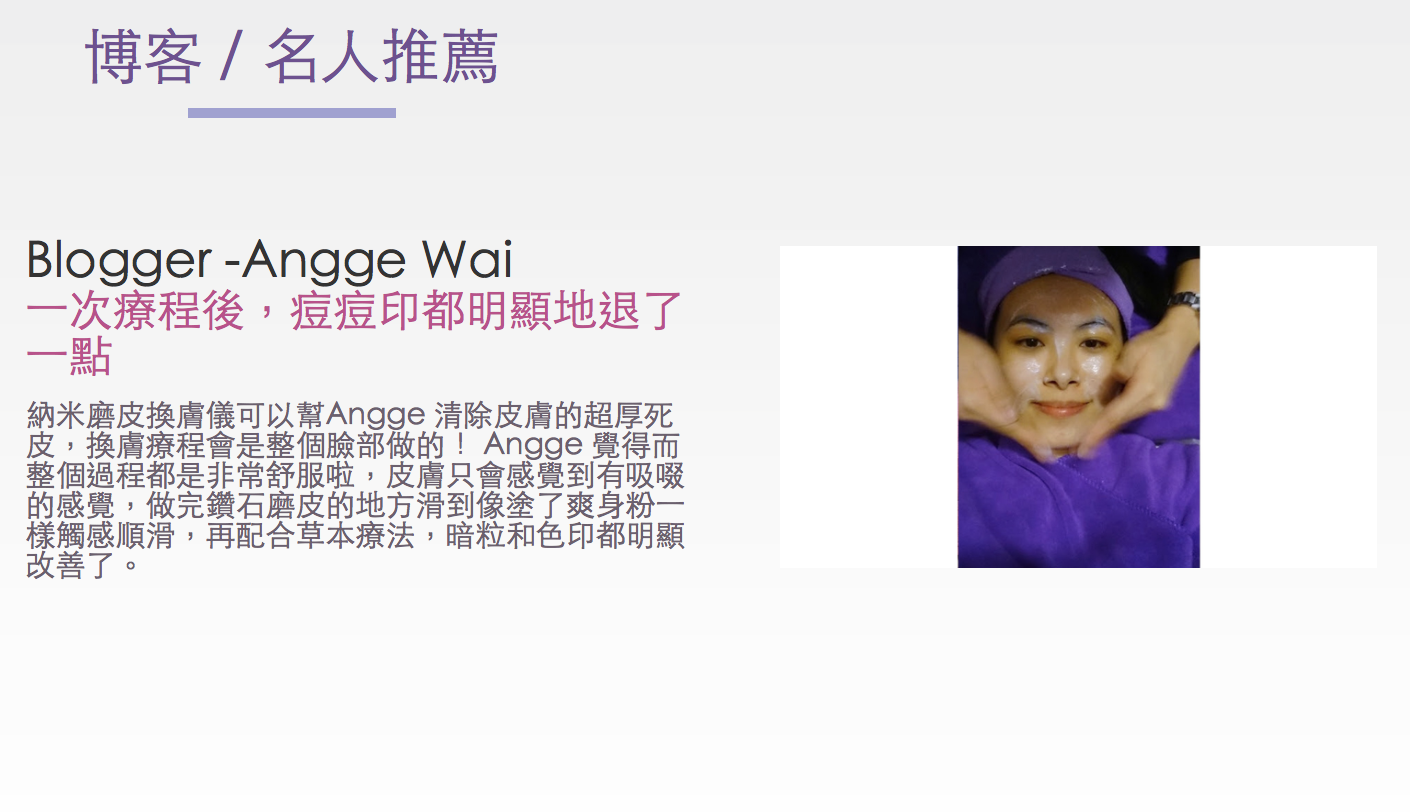 Chain Store
International Certification
---
---
Visited a while ago and I say services were less than good. I expected more from such a big brand.
---
Resume Writing | Event MC
Great environment & service! It's my first time to a beauty center and as a guy, I wondered what would happen. The consultant Yuki was very approachable in walking me thr the steps and giving me tips on skincare. I felt no pressure at all. Great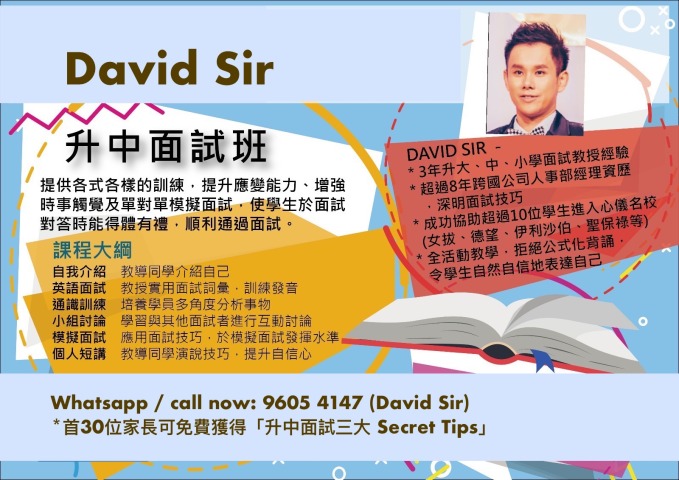 ---
早就聽聞4D HIFU療程可以緊膚,瘦面,收細頸紋,緊緻雙下巴,減淡皺紋! 你可以針對性做,我自己就主要想改善雙下巴,平衡兩邊和收緊眼袋!眼下皮膚真的因為長期乾而變得鬆弛,竟然做完一次就見到明顯的提昇效果,我很驚喜所以介紹了很多朋友去做!
---
---
---
Room 703, 7th Floor, Cameron Commercial Centre, 458-468 Hennessy Road, Causeway Bay
See in Map
Highlights
🔬
Professional Instruments
🌿
Natural Skincare Products
✔️
Internationally Qualified
🧼
Compulsory Hand Sanitizing for Customers
🛡
Additional Cleaning for Machines and Equipments
📅
Rescheduling Fee Waived Due to Health Condition
⌛️
Regular Use of Sanitizer Spray
🧼
Compulsory Hand Sanitizing for Staff
🌡
Body Temperature Check for Staff
---