---
Booking
Cancellable up to 1 hour before
New Customer Offer
Premium Japanese Hair Repair & Coloring (Private Room)
This treatment comes with a complimentary Shiseido Sublimic haircare package.
New Customer Offer
Balayage Hair Coloring
Gives hair a sun-kissed glow and a lively European/American look
Introduction
A Superb Haircare Experience at a Clubhouse Style Salon
Āto Hair Club is a clubhouse style salon where all customers are prestige members. Before any service takes place, Āto Hair Club will start with a personalized consultation to draw up a suitable treatment plan and a consultant will be assigned to follow up on your hair treatments or manicure sessions. It uses an electronic account management system that records your progress and bookings, so that hairstylists and manicurists can conveniently and quickly assess your situation and come up with personalized solutions.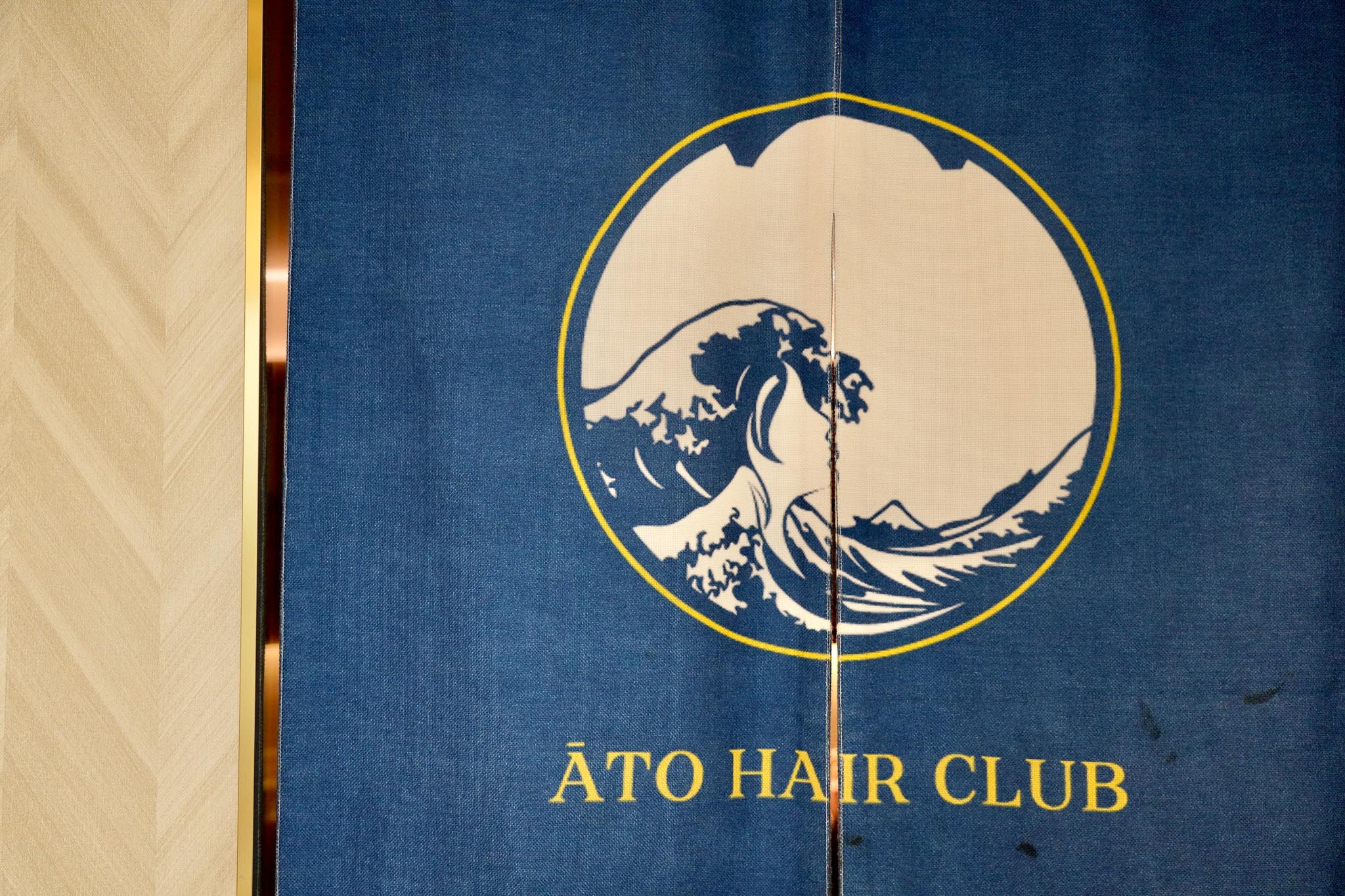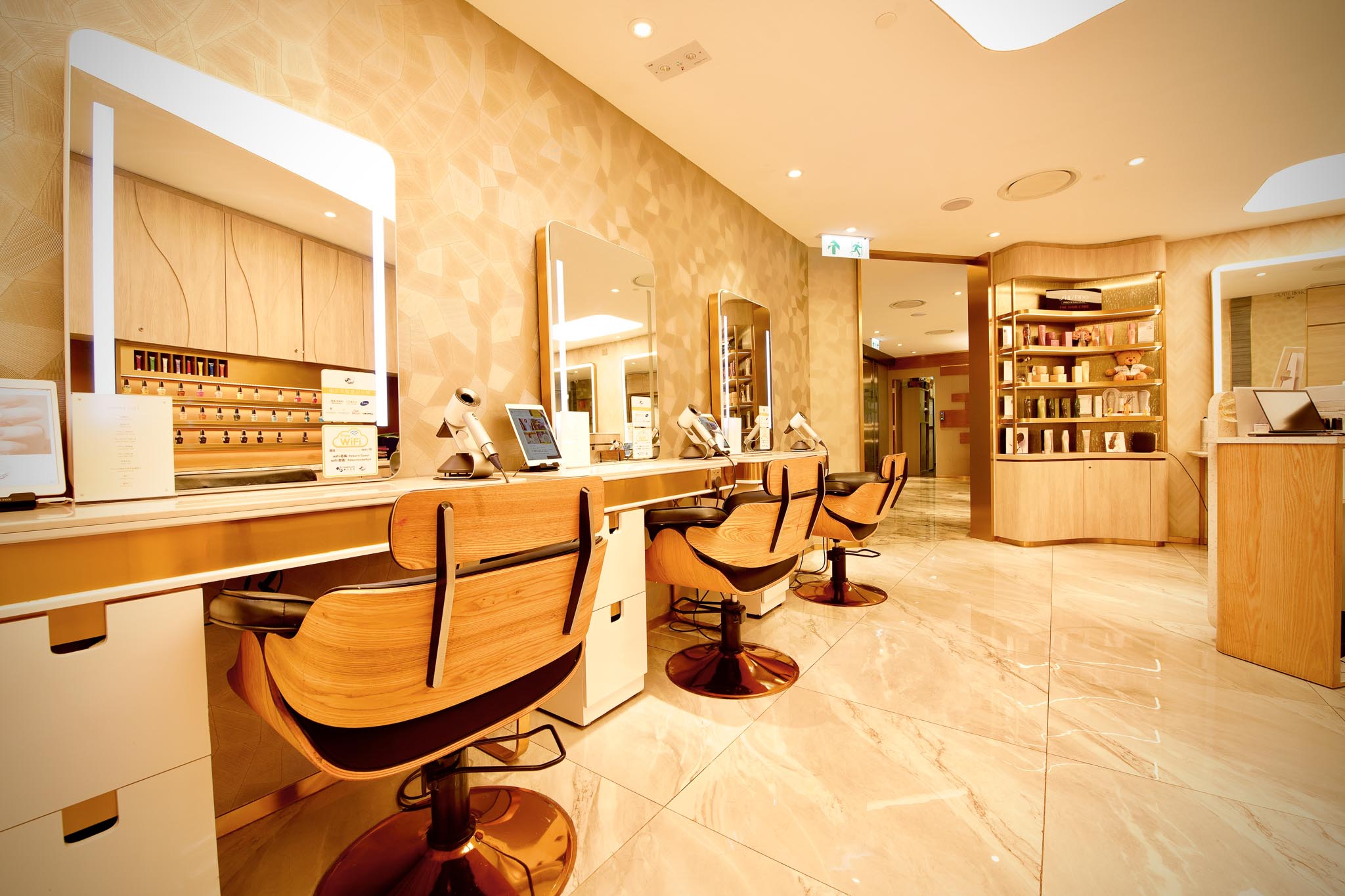 A Comfortable & Relaxing Environment with a Fantastic View
Despite its location in Mongkok, Āto Hair Club sits on the 49/F of Langham Place as Hong Kong's highest haircare centre, which offers customers a moment of peace and quiet away from city life. The minimalist yet trendy venue features brand-new facilities set in a marble and wood décor and has 3 private rooms that are available without an extra charge. Customers can savor the view of Victoria Harbour and the coastlines and sip on the complimentary flower tea, coffee, or soda while enjoying their haircare treatment. You will be able to relax and have some me-time with a high level of privacy.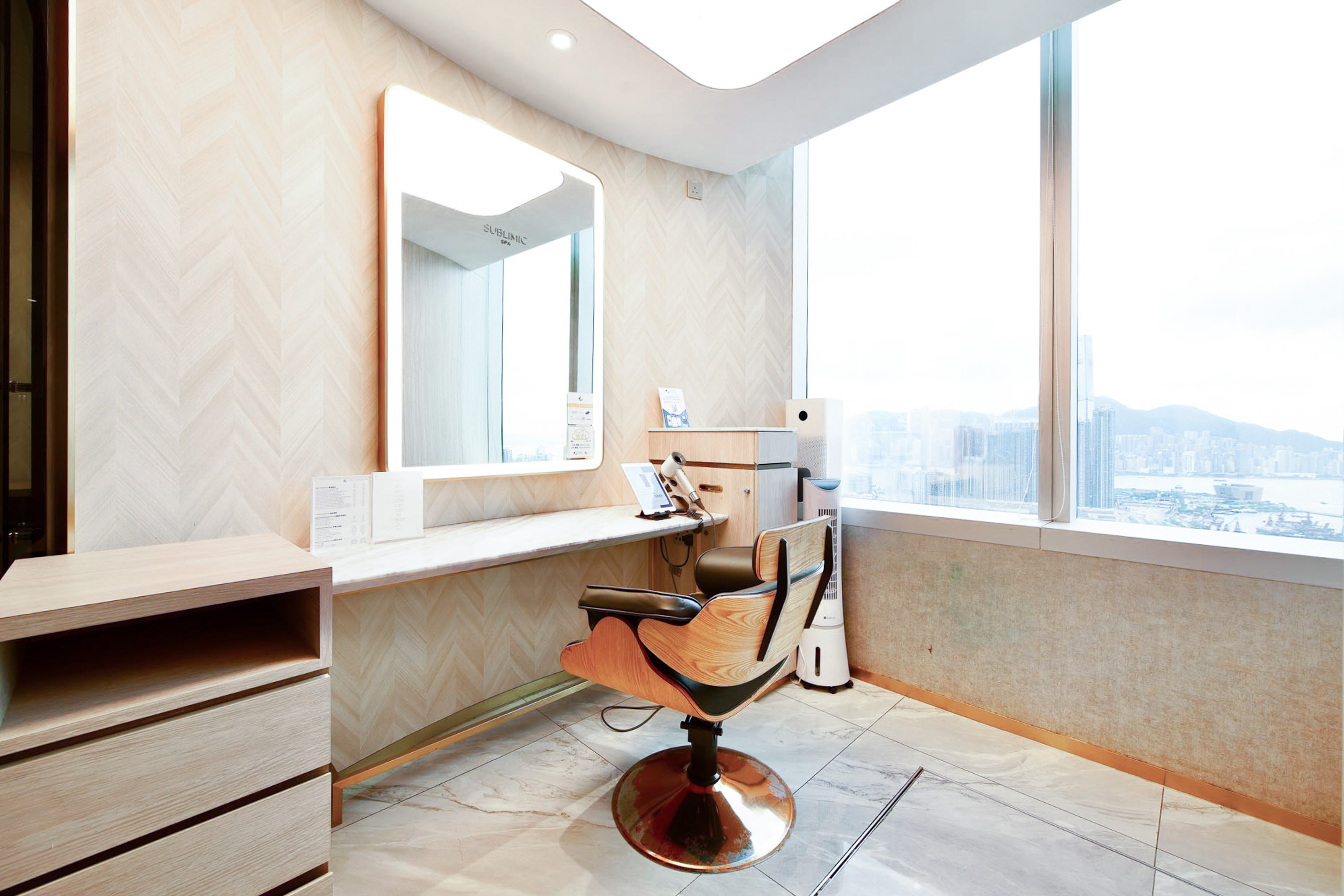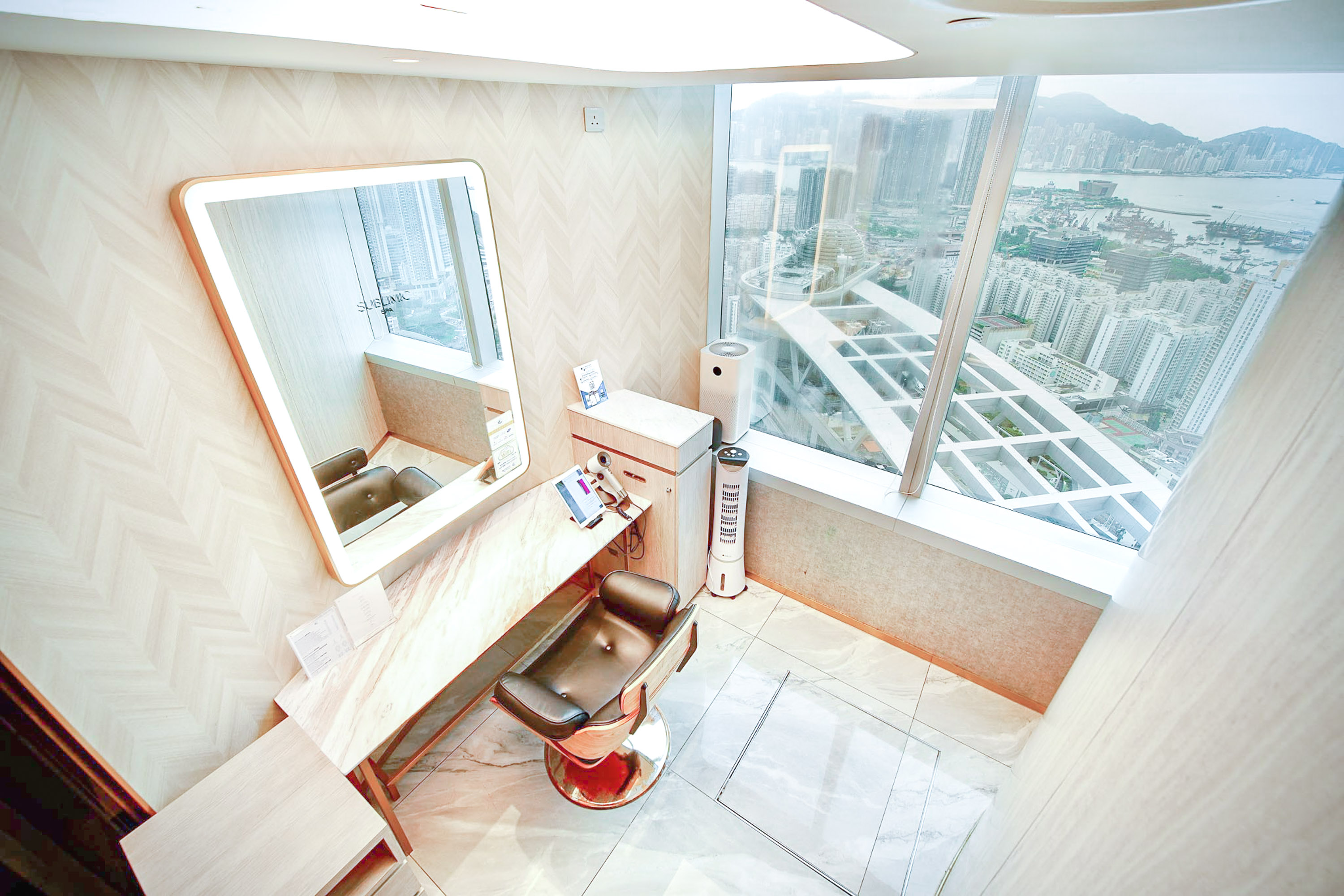 Professional Team & Quality Import Products
Āto means technique and art in Japanese. The staff of Āto Hair Club are dedicated to studying and perfecting their hairstyling and manicure skills because they are not just professionals but also artists. An artist is always obsessed with the details and constantly seeks innovation to achieve perfection.
With more than 10 years of experience, the celebrity hairstylists at Āto Hair Club have received training from all over the world, worked with A-listers and celebrities, and introduced the latest trends and inspirations from Japan to customers. Amongst them include the winner of the L'Oréal Paris Creative Colour Design (2017) and recipients of haircut, hair coloring, and perm certifications from L'Oréal, Shiseido, and Goldwell, etc. In terms of products, Āto Hair Club insists on importing world-renowned haircare products that have passed stringent safety tests and quality control, such as Shiseido and Paimore, so that your scalp and hair can receive protection while your hair stays smooth and translucent.
Featured Hair Designs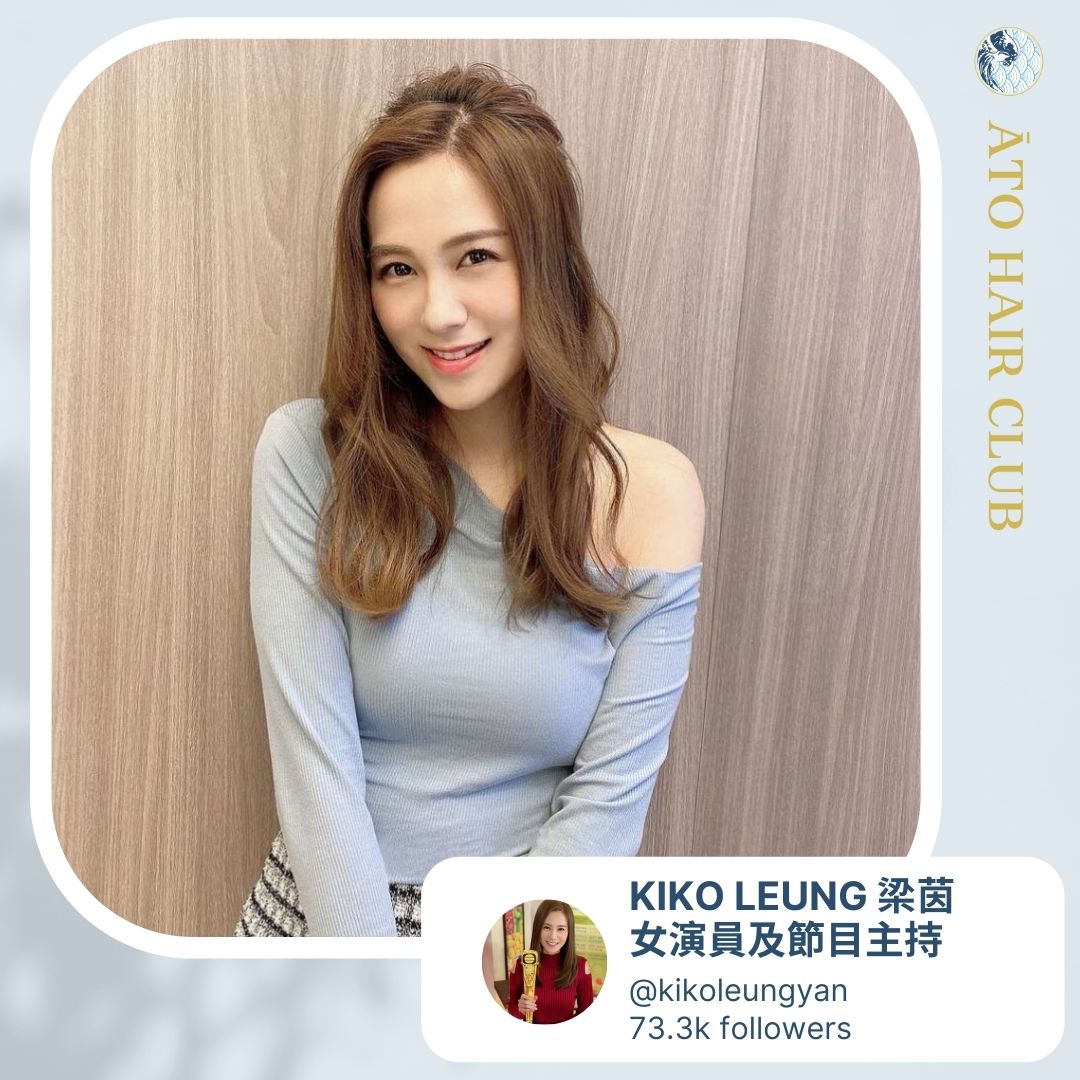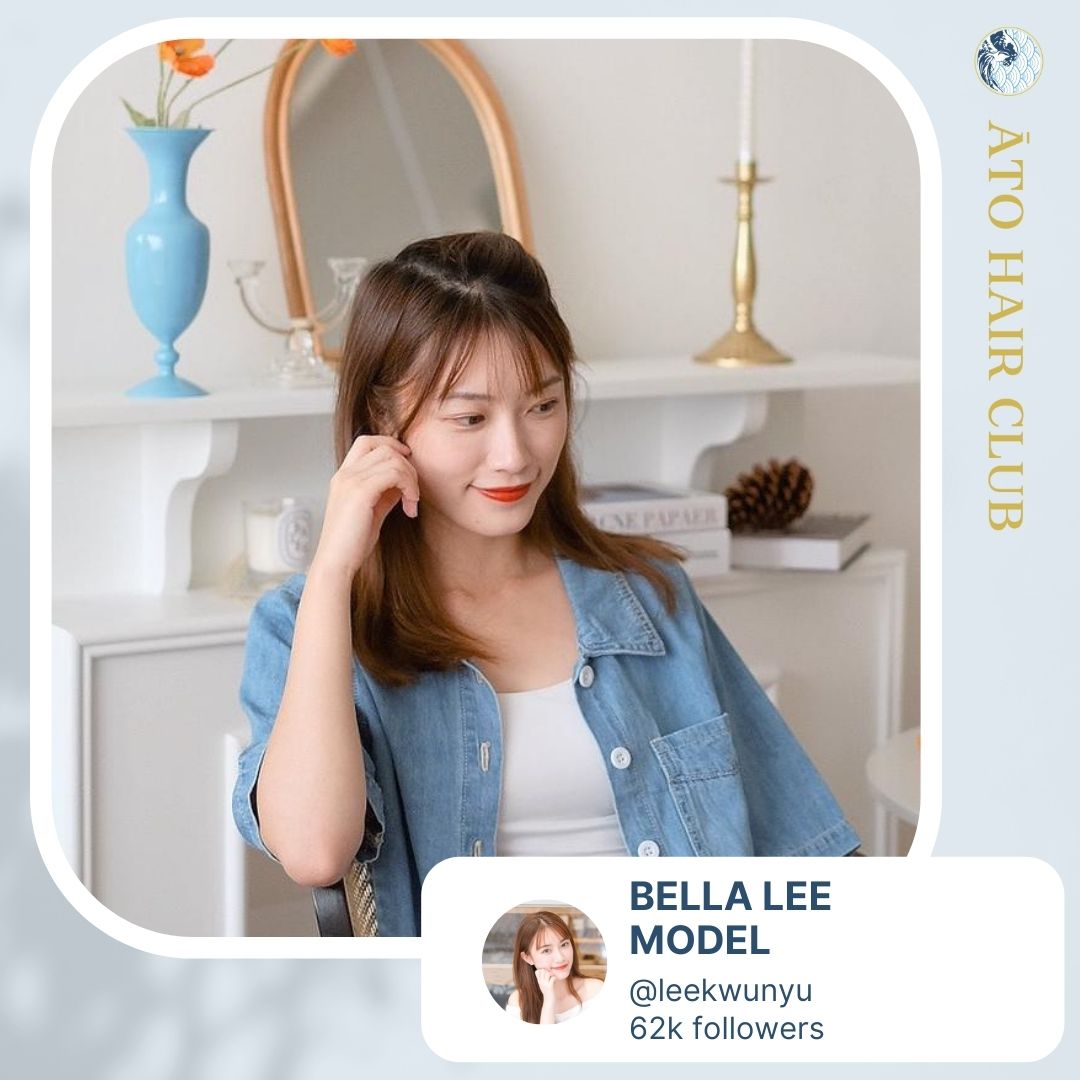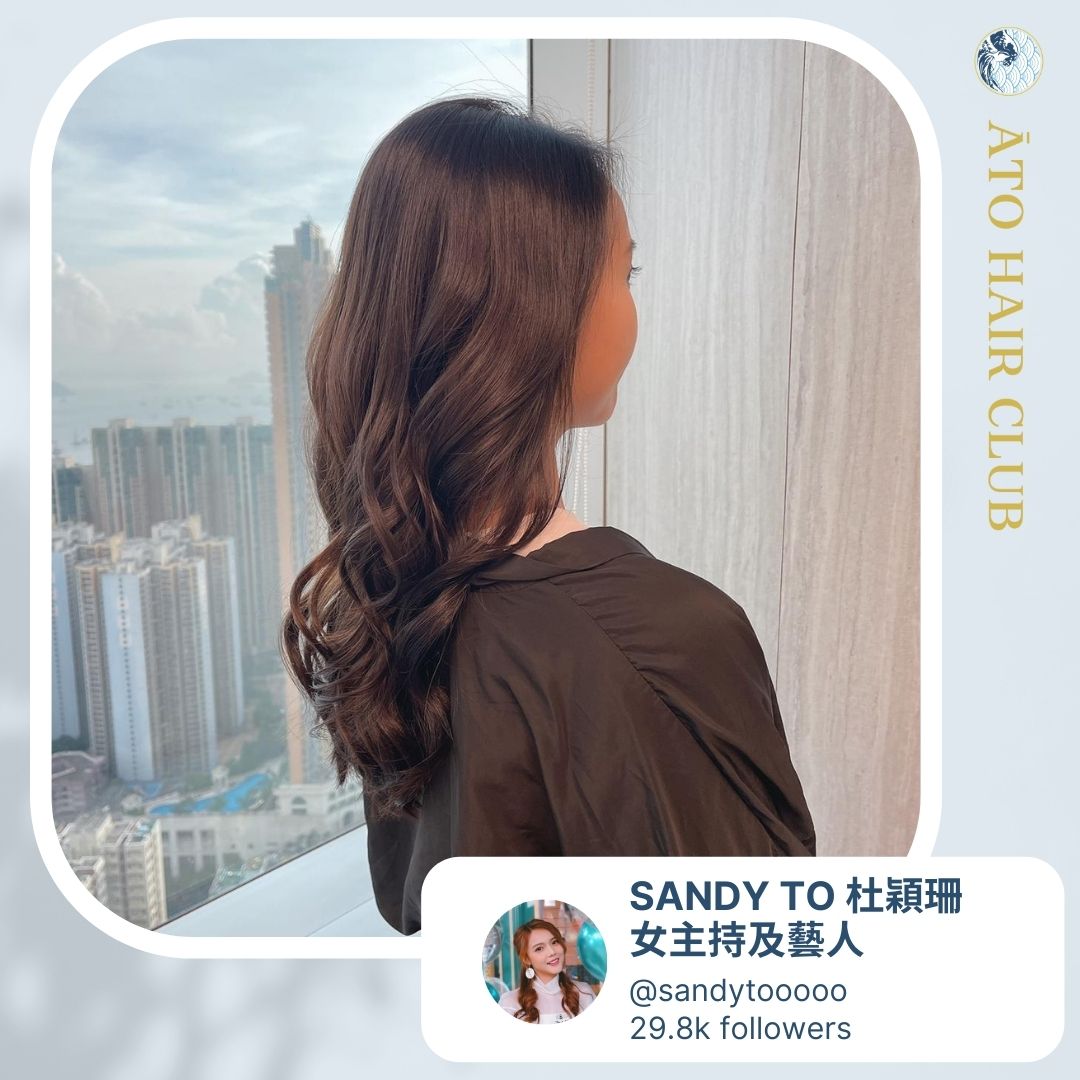 The Perfect Marriage between Hair & Nail Design
A manicure is a fine detail that can complement your hairstyle and clothing to upgrade your entire look! Aside from regular maintenance, you can paint your nails or add designs to make them pretty. Āto Hair Club provides professional and customized manicure service that fits your nail shape and needs. All manicurists are professionally trained and are skilled in nail design, whether it is single-color or pattern. In addition, the gel nail service provided by Āto Hair Club is completely safe for pregnant women!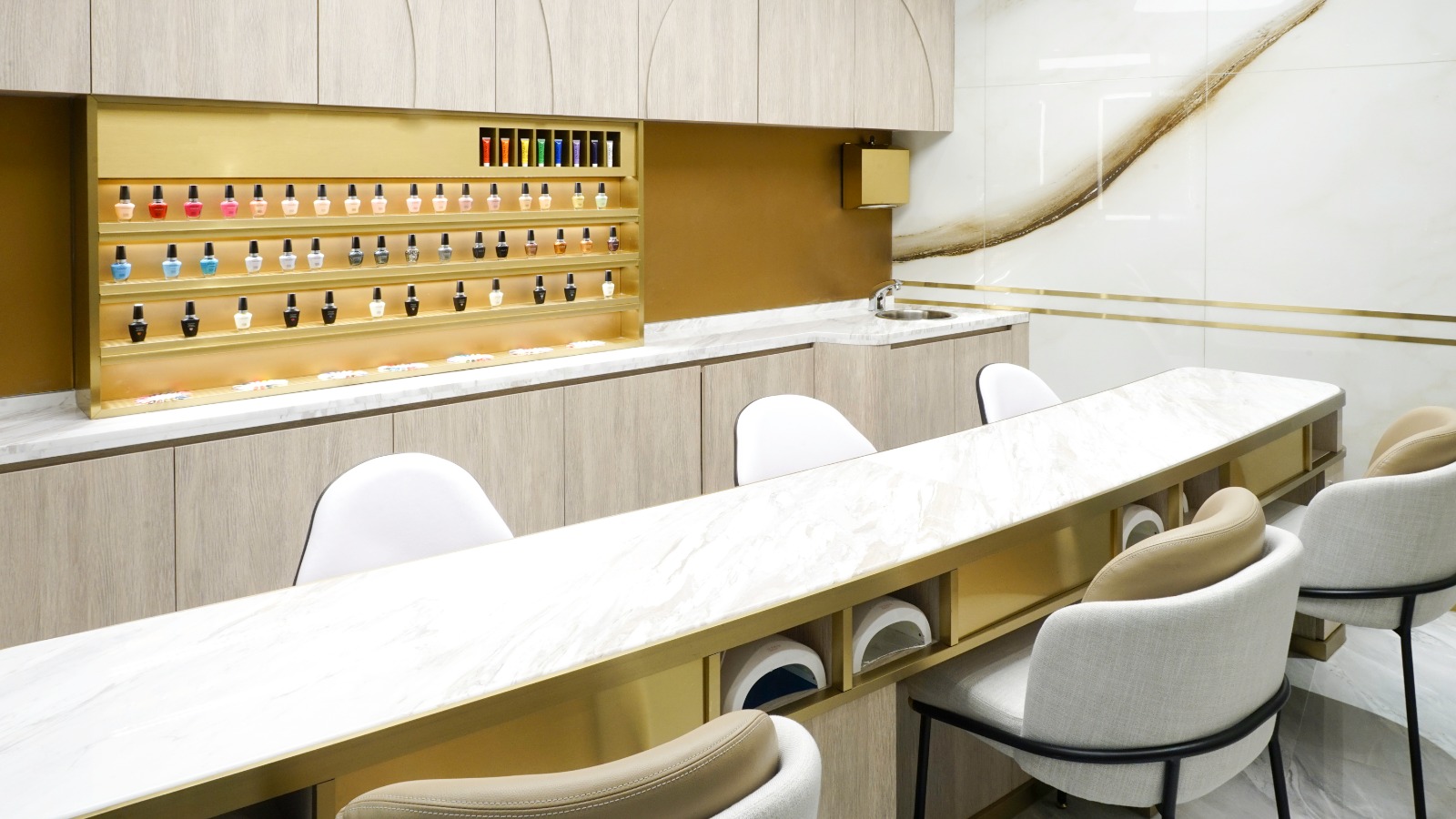 Featured Nail Designs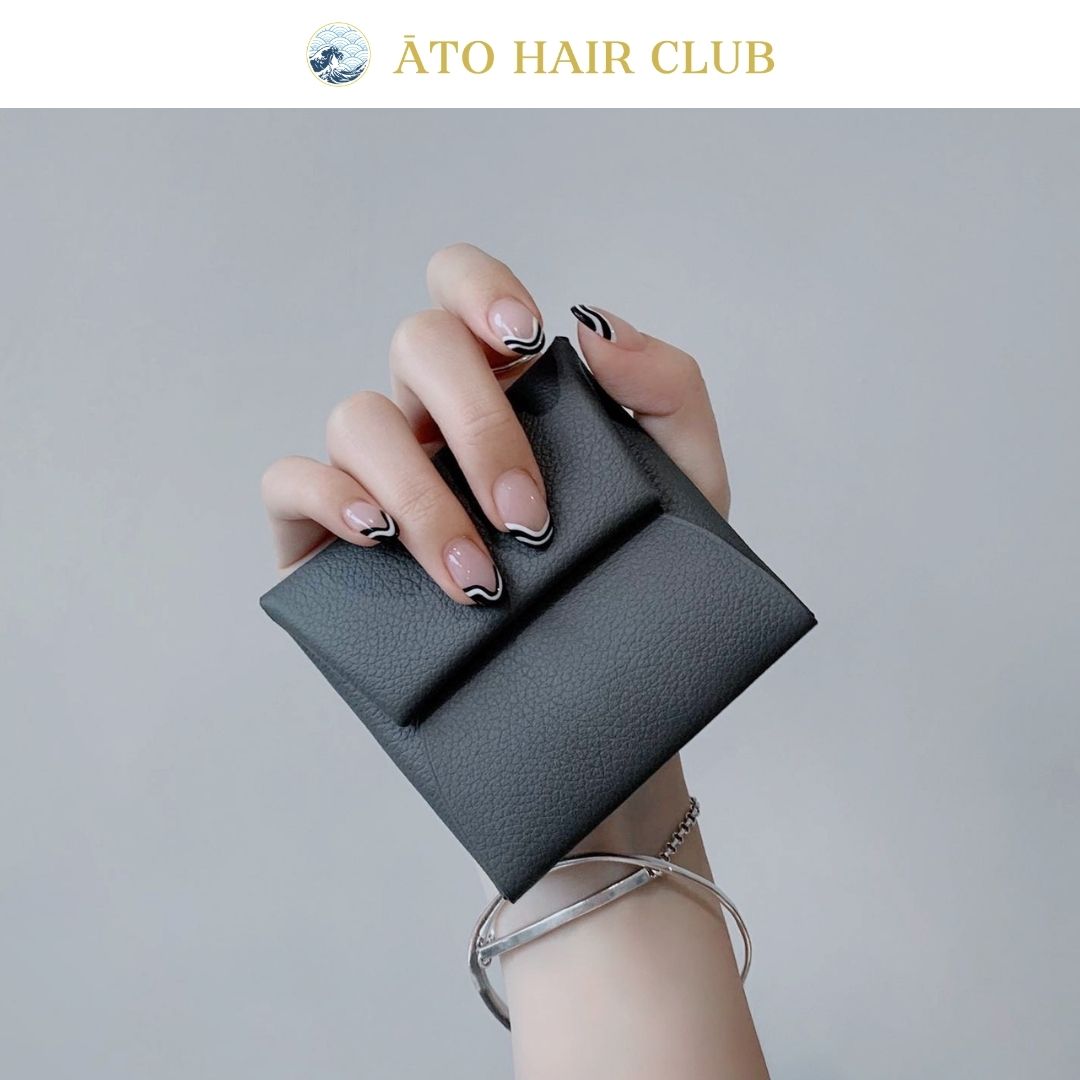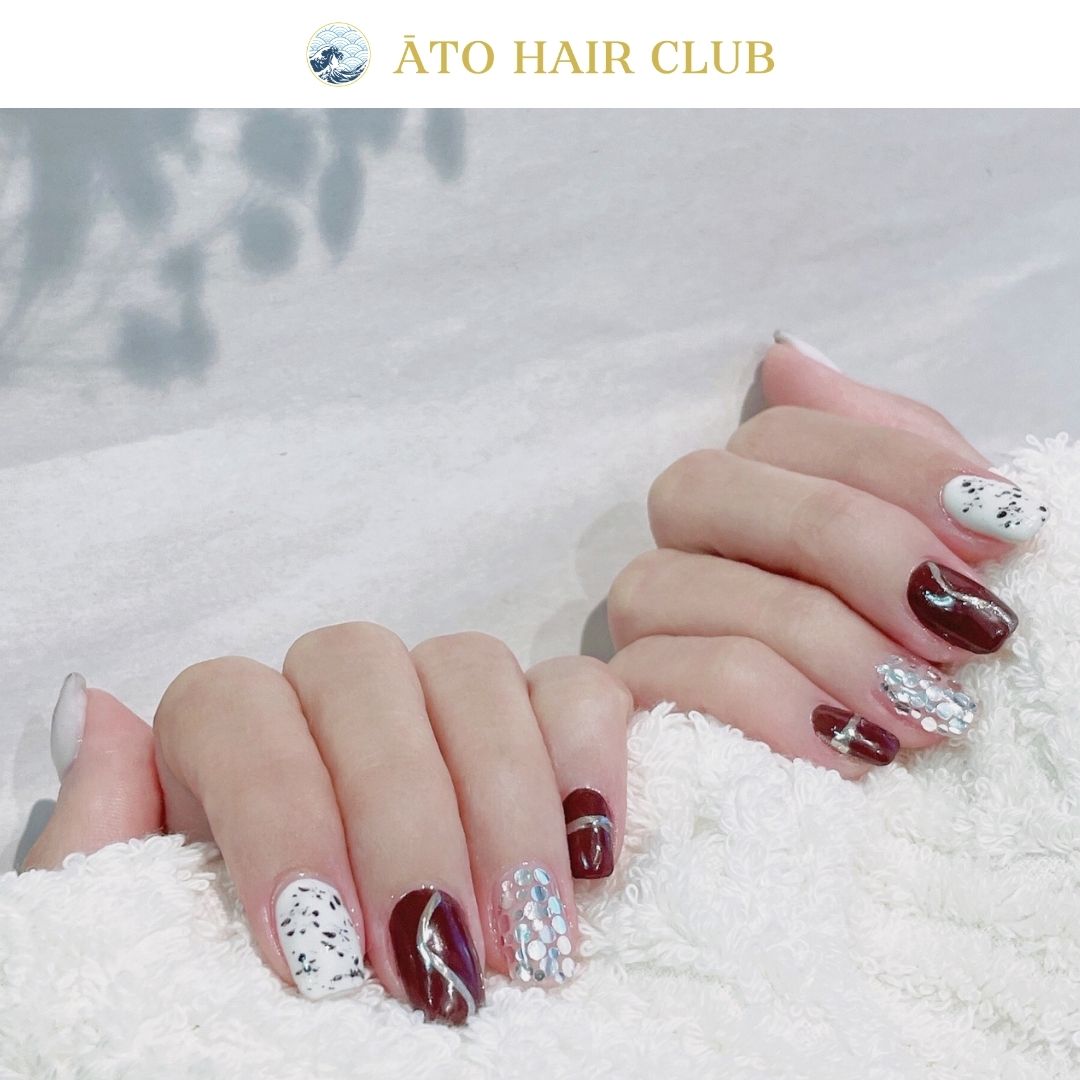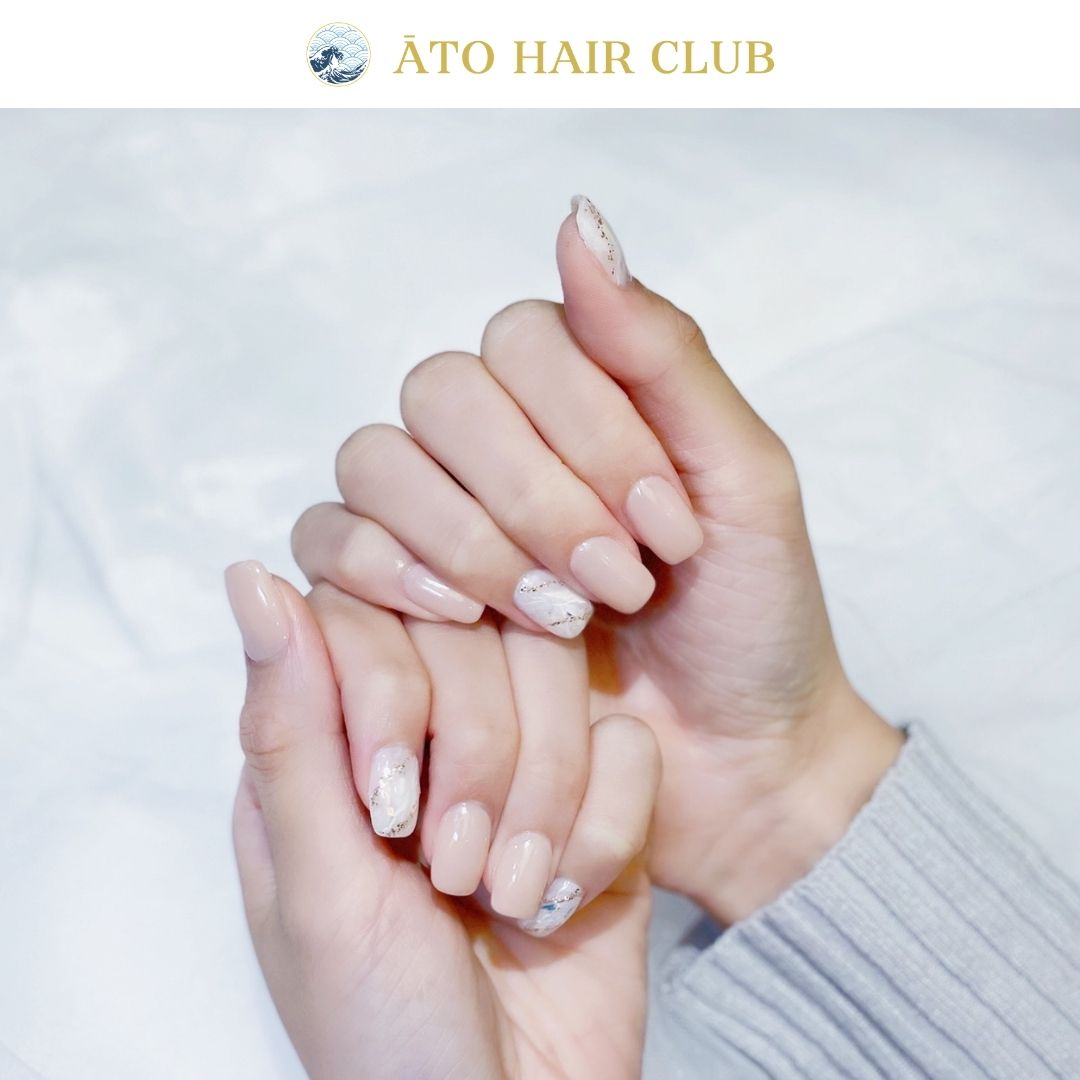 Comfortable Environment
Individual Room
Japanese Brand
---
---
Nice environment and service. Like the fruit tea they provided 😊
---
註冊前同男友去剪加染同做treatment, 髪型師 好細心,同我分析咩色岩我,本來想電埋,但髮型師為了我頭髮好,教我點樣5月註冊夾頭髪,好好係6月結婚前保養頭髮,唔會為了多收電髮費用而夾硬電,令我感覺他真心為我d頭髮好,值得留讚� 同日整埋指甲,本來做開方型甲,甲師介紹我整尖圓型的,她很花心機地幫我修型,整完超修長,share俾新娘group的B2B睇,全部即刻��眼�
---
Fabulous 49/F view with nice service. The B5 treatment improved my hair quality much, can't wait for the next treatment. Thanks for Chord's professional advice and explanation!👍🏻
---
---
---
L49, Langham Place Office Tower, 8 Argyle Street, Mong Kok
See in Map
Highlights
⌛️
Sanitize All Equipments Regularly
🧴
Free Sanitizing Products
🧼
Compulsory Hand Sanitizing for Staff
🌡
Body Temperature Check for Staff
⌛️
Regular Use of Sanitizer Spray
---