---
Introduction
About the Merchant
【Company Background】
Founded in 2000, Pure Massage is the first foot massage center to set foot in large housing estates, shopping malls and hotels. It has provided quality healthcare services to over 300K customers. Pure Massage is equipped with a team of professional staff and facilities to give customers a relaxing foot massage and acupressure experience!
Dedicated to offering a hygienic environment that provides quality and economical service, Pure Massage currently has 13 massage centers operating in districts that include Whampoa, Tseung Kwan O, Hong Kong Island and Tsuen Wan.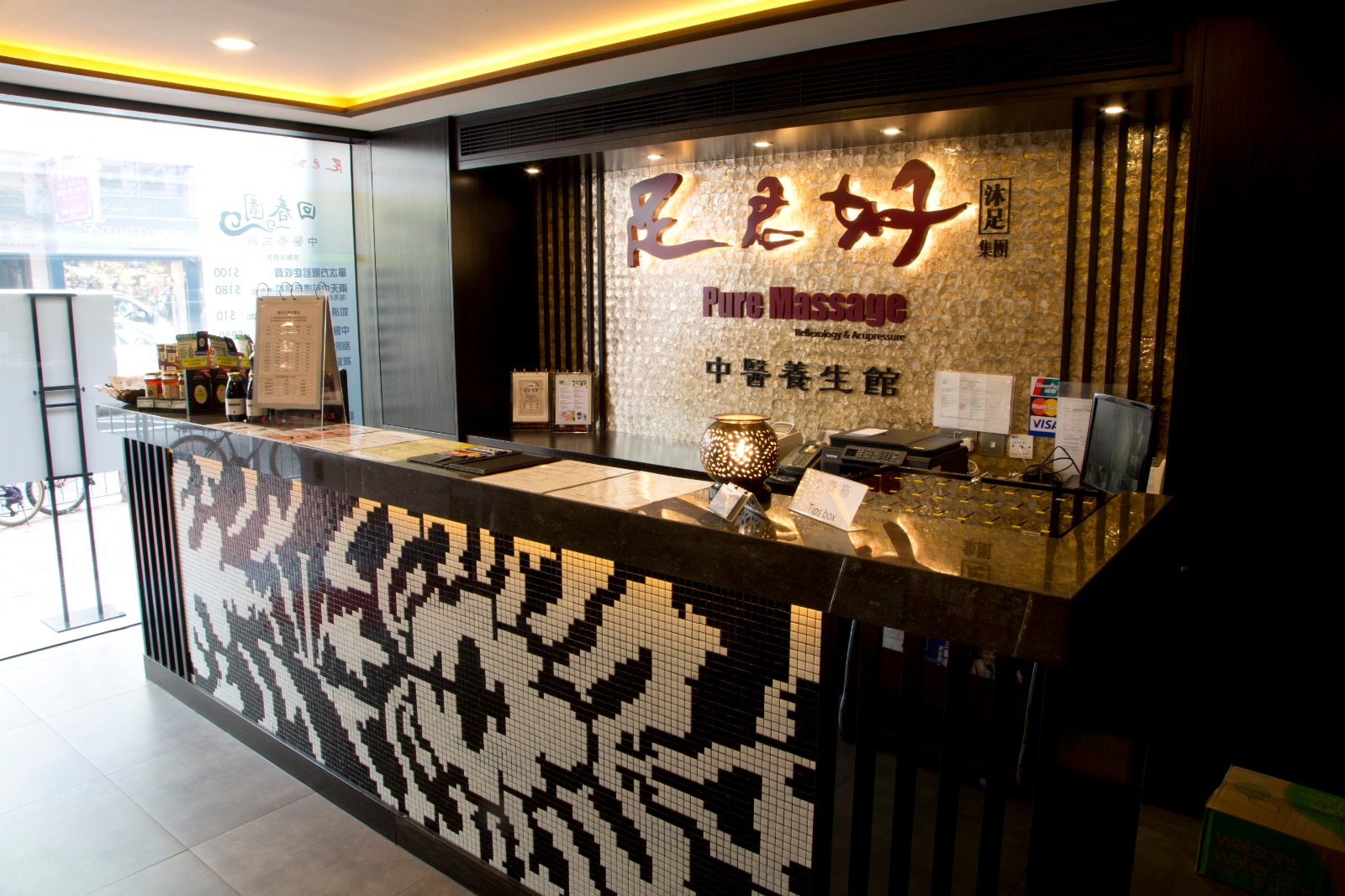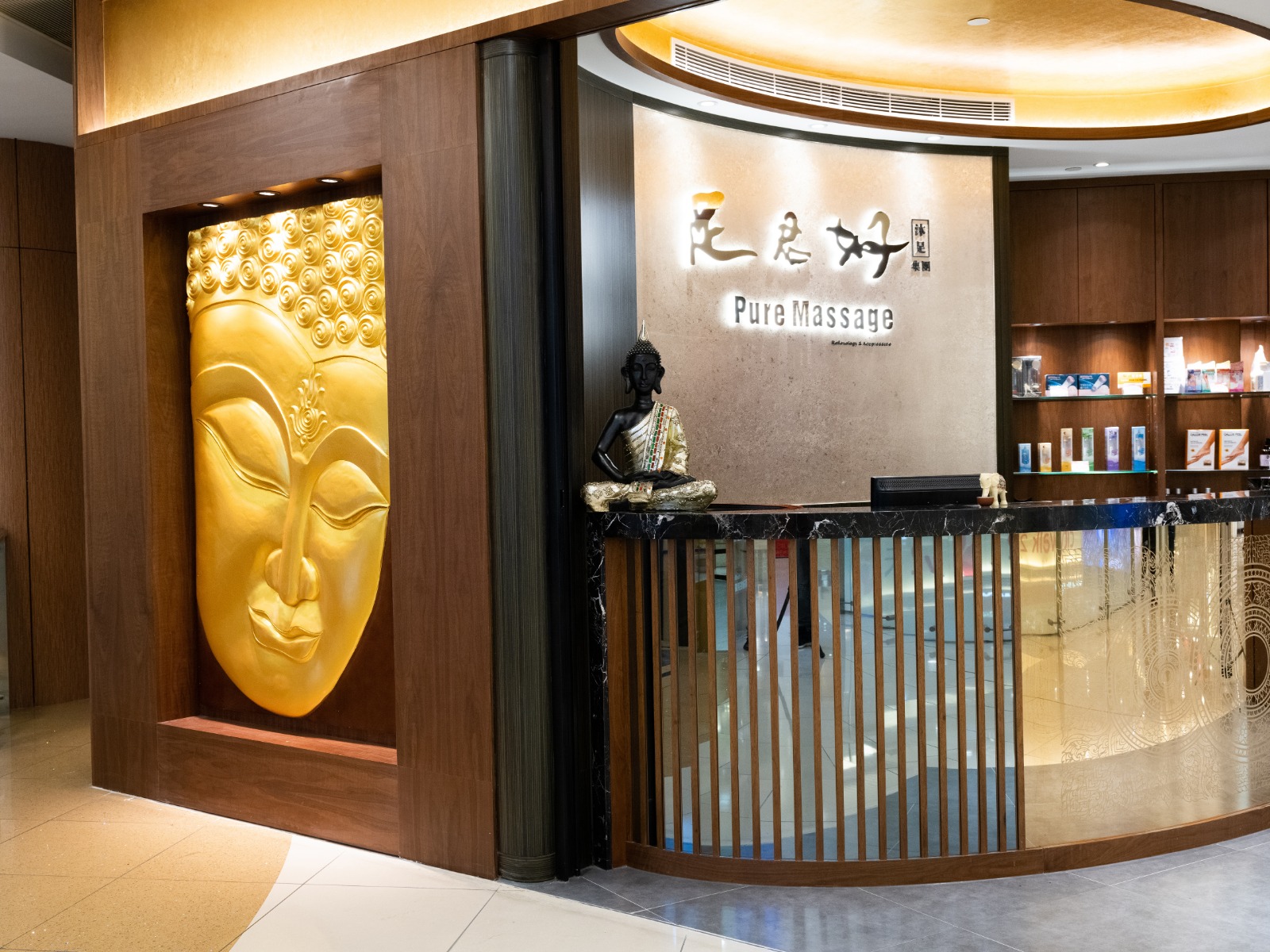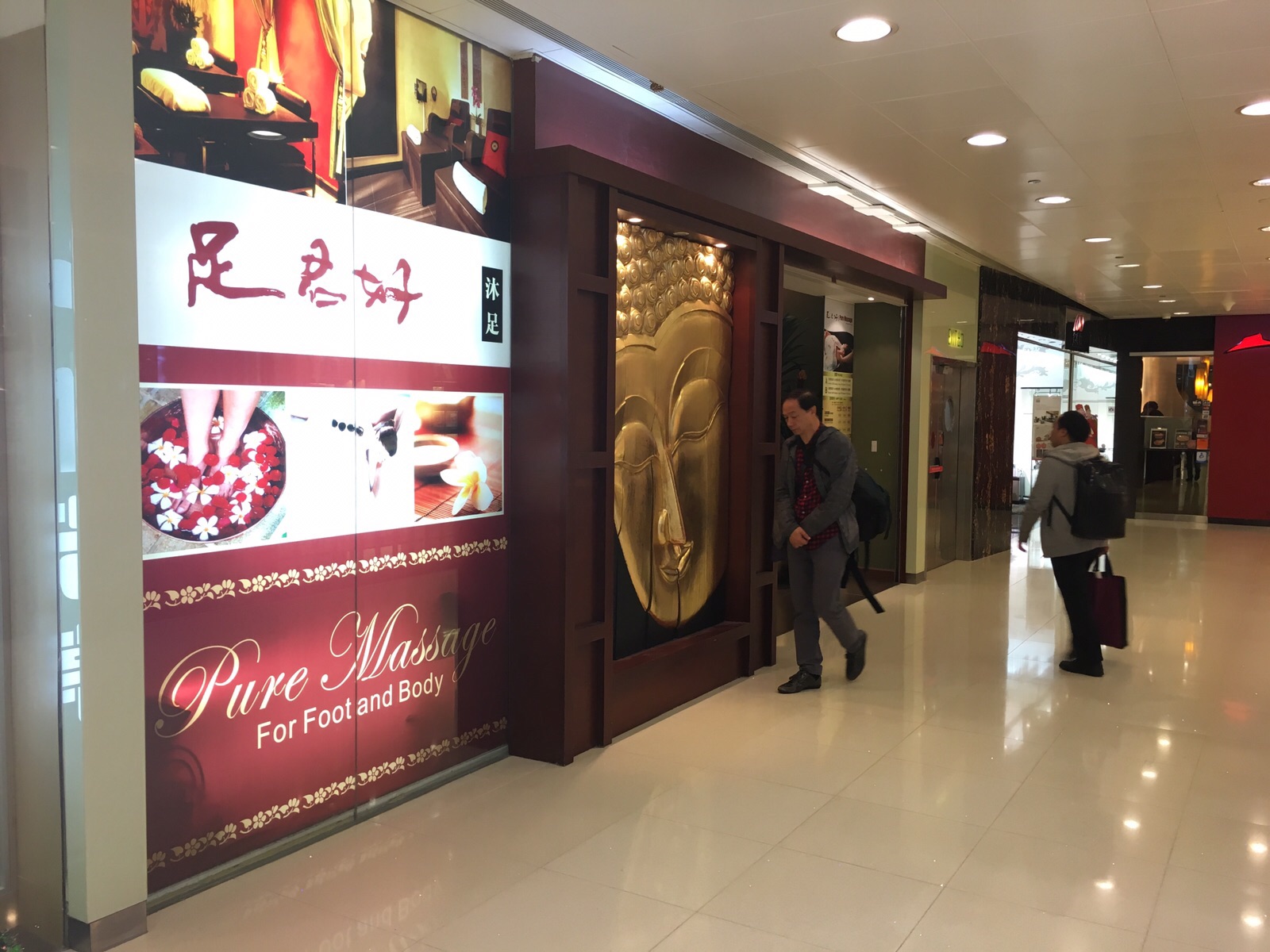 【Business Philosophy】
Comfort
Pure Massage offers a natural and serene environment that can refresh your senses.
Economical
We can help you to destress and relieve your fatigue without making a dent in your wallet. Pure Massage offers quality services at a reasonable price to ensure that you can relax both your body and mind.
Effective
Our combination of traditional Chinese manipulative therapy, exercise physiology and acupressure can help you to relax your body and mind and enhance mental clarity.
Premier Service
Our goal is to satisfy your needs and our responsibility is to give you an enjoyable experience with meticulous services.
Caring
We are dedicated to serving you with care and providing meticulous and thoughtful services.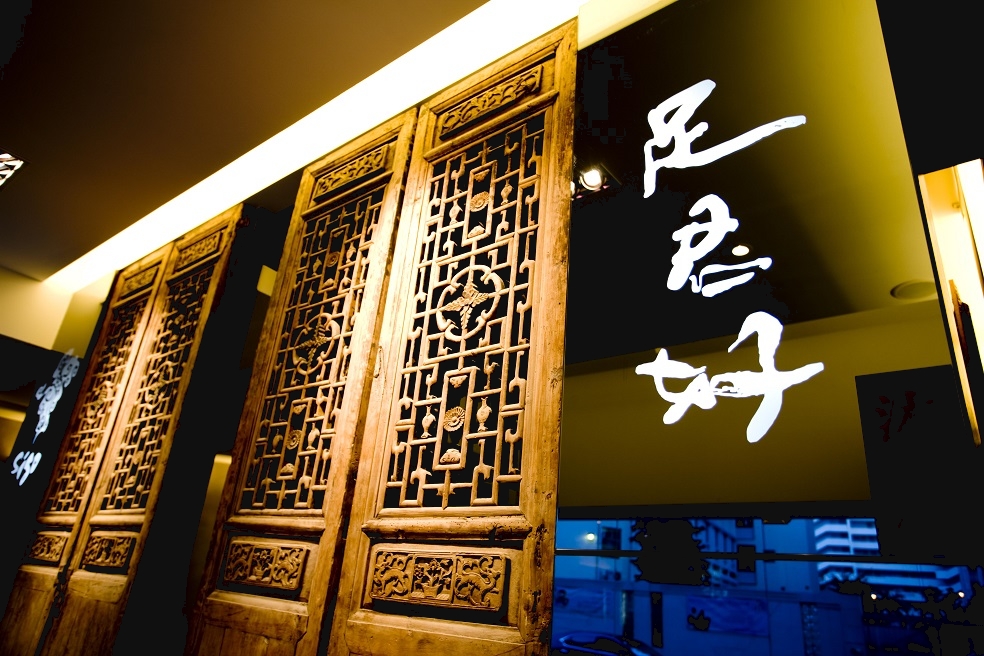 【About Foot Massage】
Originated from China 4000 years ago, foot massage is a part of traditional Chinese medicine and employs the same theory as acupuncture. The concept of foot massage was first introduced to Japan during the Tang dynasty and became known as acupuncture and Sokushindo and the art later reached Europe during the Yuen dynasty. Even though China is the birthplace of foot massage, it was not widely practised in the country and almost all traces of its existence nearly perished. During the early 20th century, Dr. William Fitzgerald from the US rediscovered the technique and called it zone therapy and conducted extensive research on the treatment in Vienna. In 1582, foot therapy was introduced to Europe by Dr. Adamus and Dr. A'tatis and Dr. Ball to treat chronic diseases.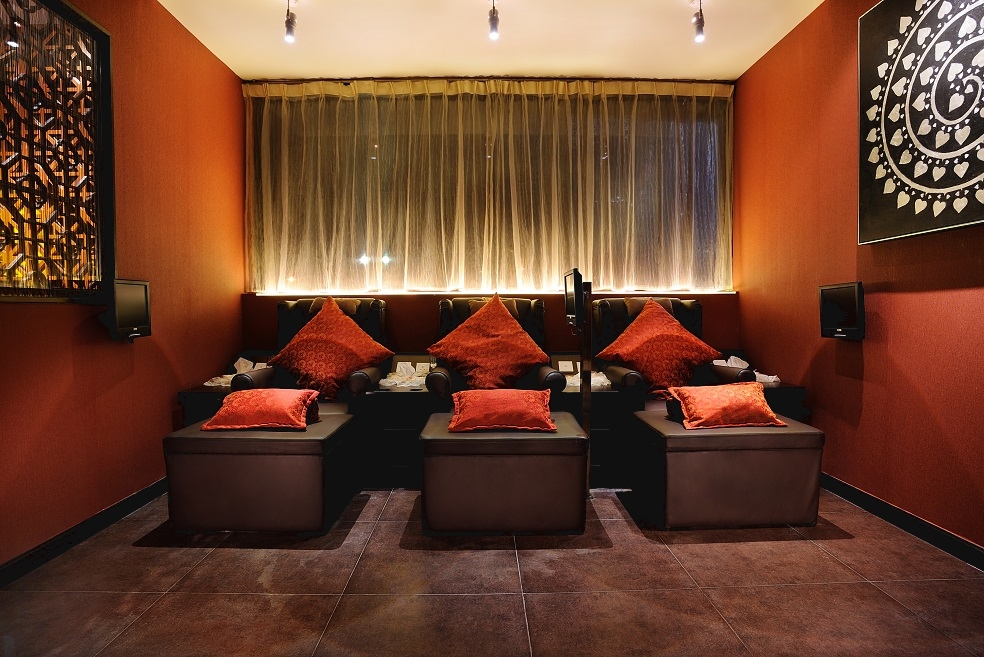 Efficacies of Foot Massage:
- Promotes blood circulation and eliminates fatigue
- Discharges toxins and metabolic wastes
- Balances the endocrine system
- Boosts metabolism to slow down aging
- Enhances organ functions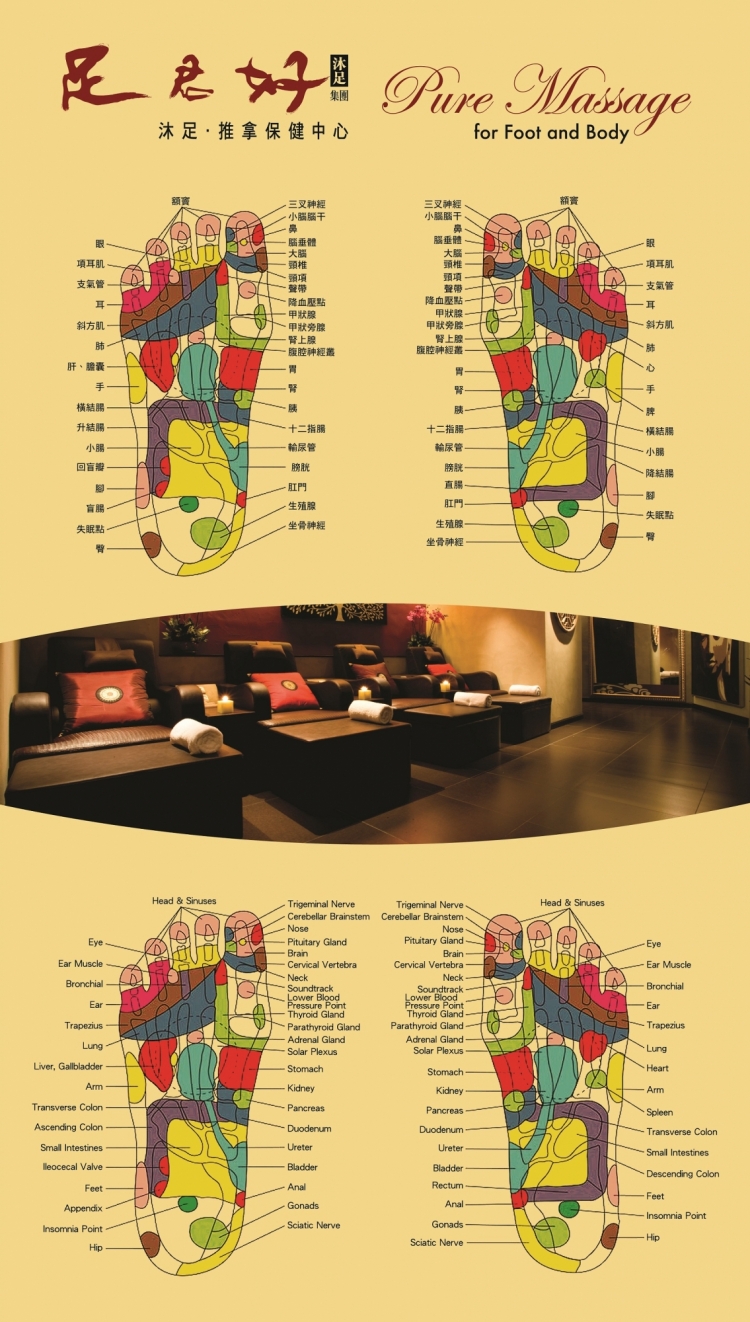 Chain Store
Comfortable Environment
---
---
Review
Massage was good, venue clean & enough space.
---
Service is good with reasonable price.
---
---
---
Information
Address
Flat B 1/F Annex Block 84-88 Jaffe Road WanChai HK
See in Map
---