---
Introduction
About the Merchant
Aquarius Beauty & Healthy Trim Center's Mission:
Aquarius Beauty Care & Healthy Trim Centre was established in 2008 and is a therapeutic professional beauty services brand of the Twelve Constellation International Holdings Limited. Aquarius Beauty uses top-notch and innovative technology and professional beauty services to give customers attentive and effective professional treatment. We professionally treat and care for back pain, laser treatment of freckles, help you keep a good shape and lose weight, treat acne, hair growth treatment and medical beauty cosmetic surgery etc.
Aquarius Beauty& Healthy Trim Center Professional Equipments:
Aquarius Beauty has specially brought in Dr. Eugene Van Scott's invention [Back Skin Rejuvenation], to perform targeted back treatments and care which has received high ratings from customers. Aquarius Beauty has also received many excellent beauty brand awards becoming the leading medical treatment and care of back pain expert in Hong Kong. We help our customers feel stress-free and be beautiful from head to toe.
Aquarius Beauty Care & Healthy Trim Center Brand Development:
Aquarius Beauty has many branches in Hong Kong, Guang Zhou and Malaysia. In Hong Kong, our stores are in Hong Kong, Kowloon and New Territories, specifically in Causeway Bay, Kowloon Bay, Mong Kok, Olympian City, Tsuen Wan and Yuen Long providing you a variety of professional beauty services. Aquarius Beauty has long opened its doors in Mainland China and its branches are located in Guang Zhou city center's Mayflower Plaza. In addition, Aquarius Beauty Care & Healthy Trim Center has branches in Malaysia known as Glam Skin Expert and offers one-stop shop medical beauty services. Aquarius Beauty entered the large Southeast Asia market and provides services across the world.
Glam Skin Expert ,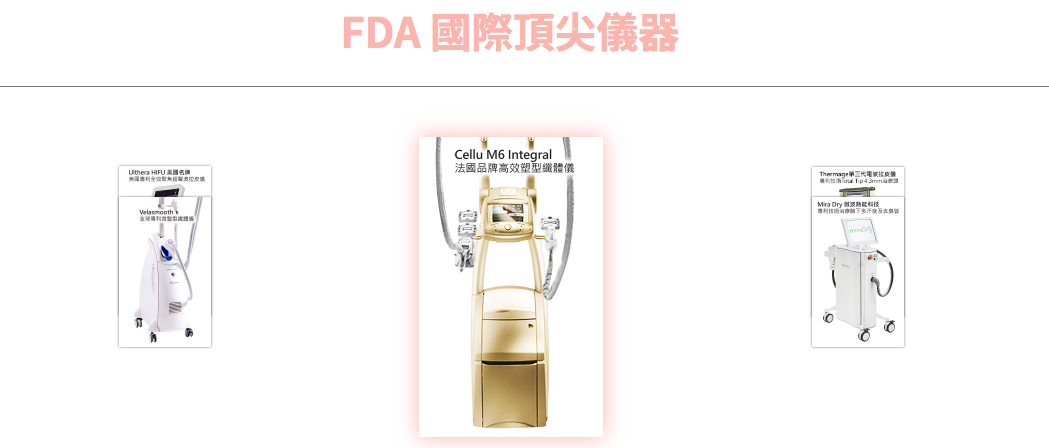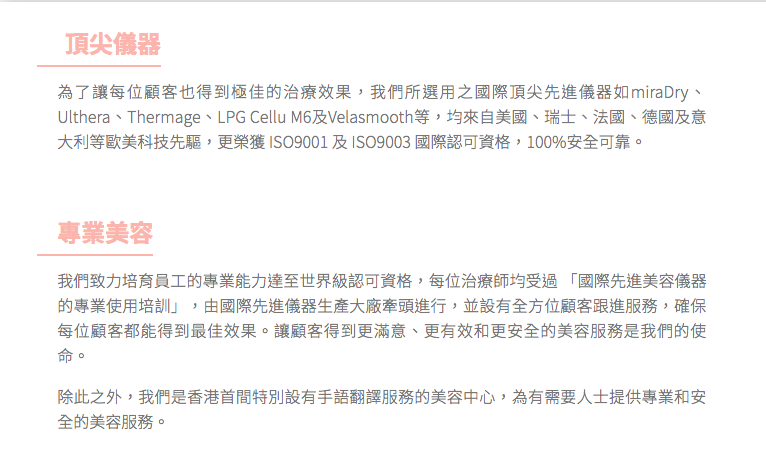 Media Reports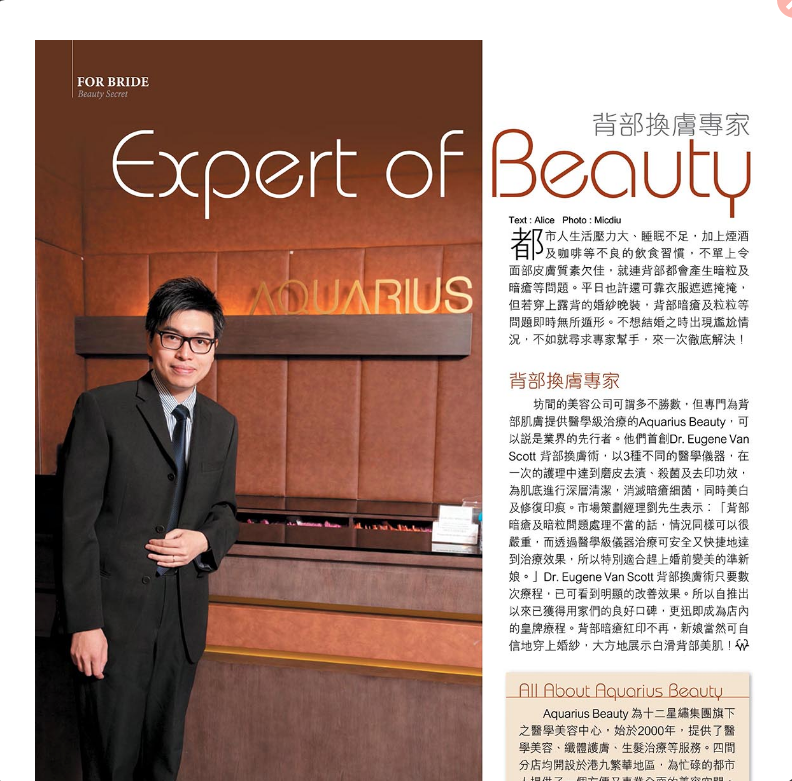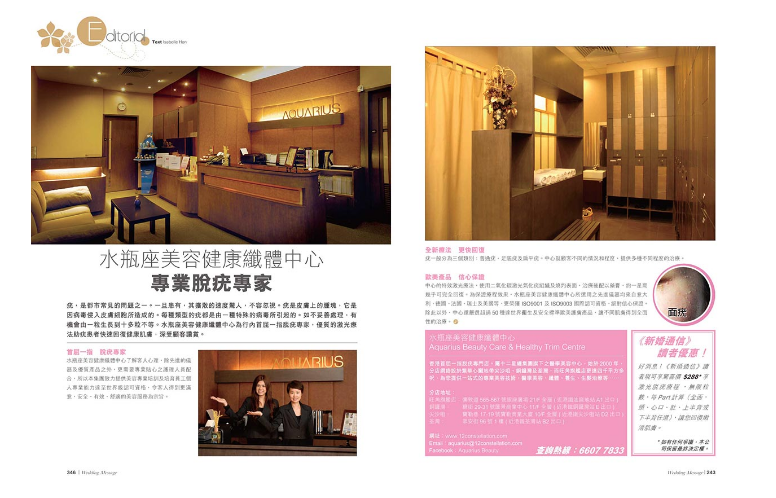 Awards and Honors

Popular Treatments




Chain Store
Pandemic Prevention
International Certification
---
---
建議可以按摩完 用毛巾將油抹走較好 就不會弄在客人衣服上 以及身體不會覺得不舒適 油油的
---
---
People also viewed
盈美薈養生美容坊
A room ,25 F,Po Wah Commercial Centre,226 HENNESSY ROAD
---
---
Room 2501, 25th Floor, Phase I, Causeway Bay Plaza, 489 Hennessy Road, Causeway Bay
See in Map
Highlights
🔬
Professional Instruments
✔️
Internationally Qualified
🇪🇺
European Skincare Products
🧼
Compulsory Hand Sanitizing for Customers
🛡
Additional Cleaning for Machines and Equipments
⌛️
Regular Use of Sanitizer Spray
🧼
Compulsory Hand Sanitizing for Staff
🌡
Body Temperature Check for Staff
---