---
Introduction
At Crafty Hands we celebrate everyone who value the power of creative development and are nostalgic for a time when weekends were spent building little birdhouses, chairs or simply building something together.
We believe that a child's imagination is endless and their thirst for knowledge insatiable. We also believe that by cultivating practical skills and encouraging innovation, children become more confident, capable and cosmopolitan.
At Crafty Hands, the process is the goal. We know that children will cherish the memories of making a game board with their mother, long after the game itself is gone, and that one day, they will proudly pass the skills they learned onto their own children.
Class information:
Private class
Cost: 300 HKD per hour / 250 hkd for long term projects.
If you're wanting to start learning woodwork and you want to realise your own project. Stool, cabinet, Toy or whatsoever,this is the course for you. This Woodwork course provides the foundations for woodwork projects. You will work with hand tools and machinery, selecting timbers, measuring and planning your project. Understand joining techniques Measuring and working to a plan Materials provided All tools and materials are provided.
https://staticfiles2.hellotoby.com/gallery/2022/01/82741447.jpeg
Out of the Box Crafts
Learners per Class: 4
No. of Sessions: 1- unlimited
Length of Session: 60 minutes
Notice: If you book as a group of 4 the class fee will be discounted to 250 HKD per attendee. THIS COURSE IS DESIGNED FOR CHILDREN AGE 2,8 - 4 YEARS WITH A STRONG FOCUS ON TINKERING. An adult must be available all the times.
Booking Info Our classes encourage creativity and communication. After teaching Crafties to safely use saws, drills, hammer, nails and sanding blocks, we dive into elements of good designs, collaborative problem solving, while we hone our tinkering skills.
WE PROVIDE:
* Art project materials (wood, clay, paint, fabric, paper etc.)
* An inspiring studio space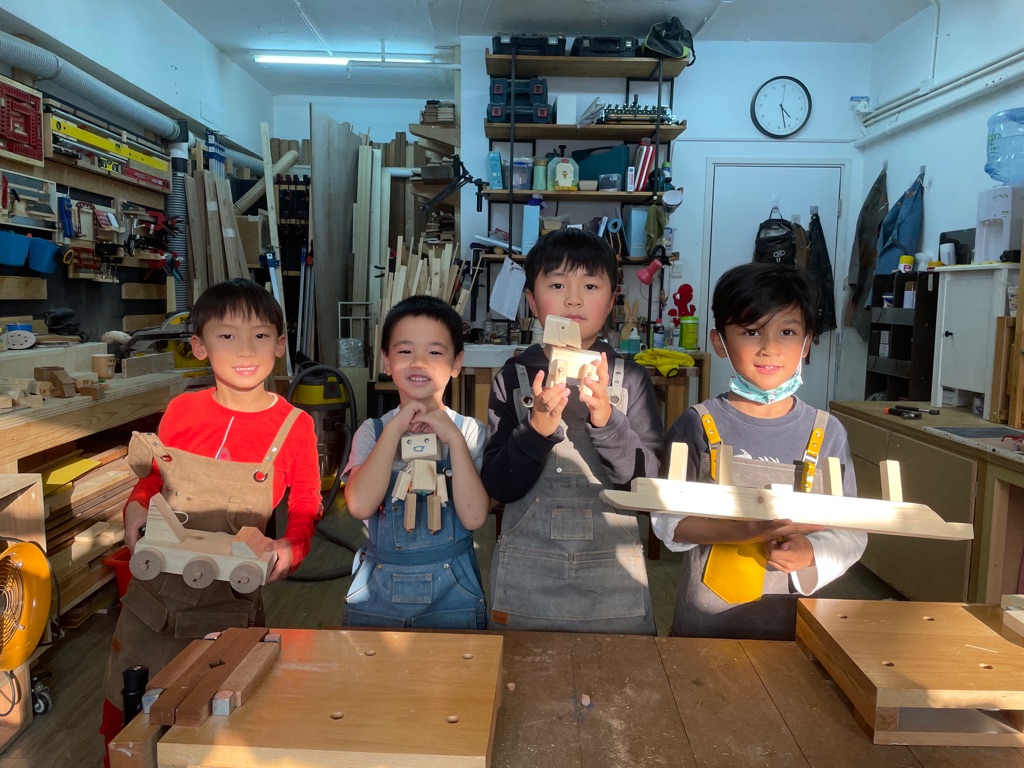 Beginner's Class "Wooden Robby"
Duration: 2 hours
THIS COURSE IS DESIGNED FOR EVERYONE TO LEARN ABOUT FUNDAMENTAL SKILLS AND SAFETY PROCEDURE. CHILDREN AGED 4-7 YEARS NEED TO BE ACCOMPANIED BY AN ADULT. With only 4 participants in each class, we have the time to give each attendee individualized instruction and training. During this one-off workshop , you will be introduced to fundamental and essential woodworking skills. Starting with safety instructions students will transition to familiarising themselves with the quality and properties of wood. Students will then get technical and hands-on by trying out sawing techniques, basic assembly and finishing methods.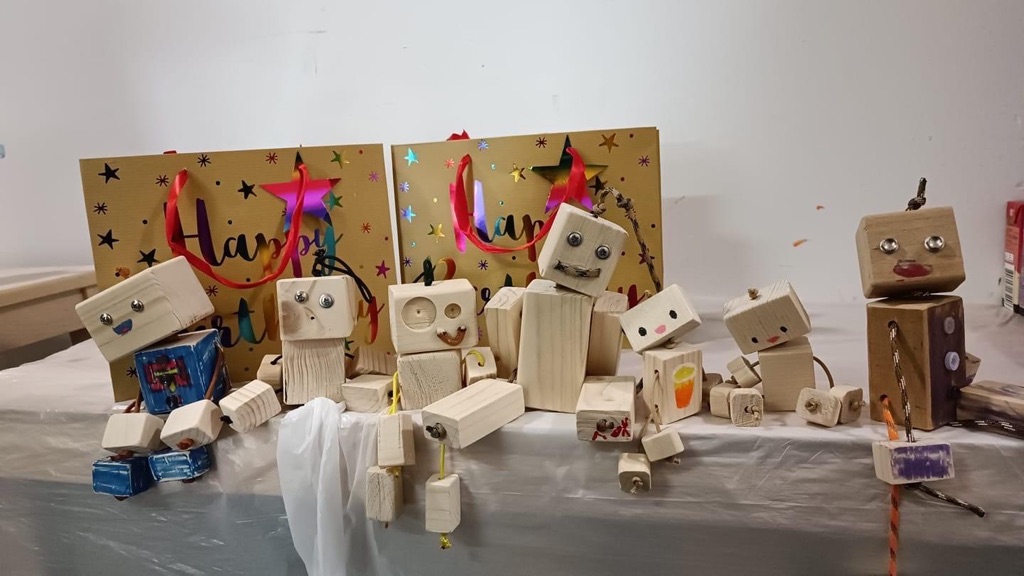 Sketch & Build
Duration: 2 hours Clients create and execute their very own design and project. This round of projects range from a toy car, boxes, art pieces to whatever you can imagine.
This course provides the foundations for woodwork projects with a Re-DIY focus – the reuse of timber to create something unique. You will work with hand tools, selecting timbers, measuring and planning your project.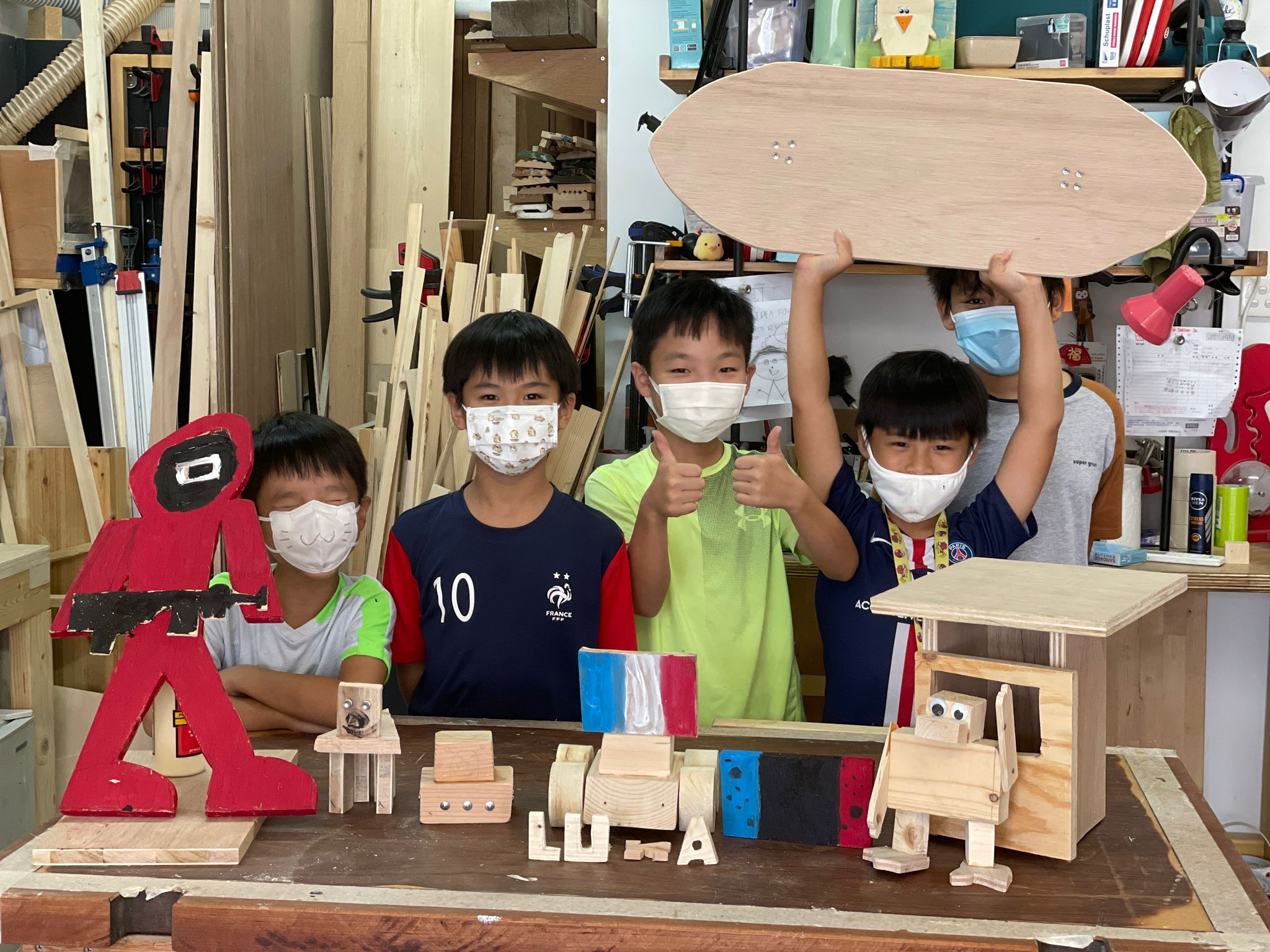 Kids Birthday Party
Duration: 3 hours workshop
Extras: Snacks and drinks provided (Birthday parties with 8 attendees will be discounted to a total of 6000 HKD)
Your child will be thrilled to celebrate at our Workshop with one of our wooden workshops and you will love that the mess won't be in your home!
Our maximum group size is 8 children plus adults.
We give you 3 hours of Studio creativity… sawing, hammering, painting, stenciling, and more!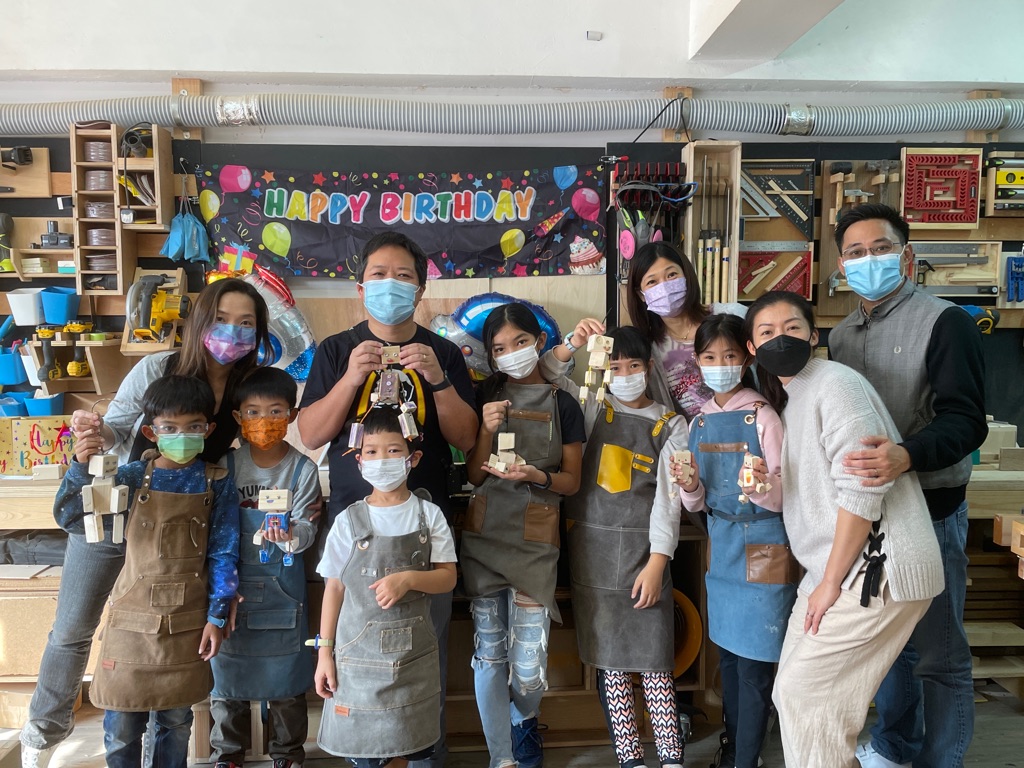 ---
---
Enquire/Book
Contact the merchant to make an enquiry or appointment now for free
Information
Address
Workshop 4D / 12th Floor, Fuk Keung Industrial Building B, 66-68 Tong Mi Road, Kowloon
See in Map
Business Hour
Closed
More
Monday - Friday 3pm to 10pm Saturday - Sunday 8am to 7pm