---
Booking
Cancellable up to 1 hour before
New Customer Offer
45 minutes foot massage + shoulder and neck massage
Promote blood circulation and eliminate fatigue of feet, shoulders and neck
Detail
New Customer Offer
60 minutes foot massage + shoulder and neck massage
Promote blood circulation and eliminate fatigue of feet, shoulders and neck
Detail
New Customer Offer
90 minutes foot massage + shoulder and neck massage
Promote blood circulation and eliminate fatigue of feet, shoulders and neck
Detail
Introduction
A quiet and relaxing place in the bustling city returns to a pleasant and peaceful state of mind
Flower Spa is located in the crowded Causeway Bay, but it is different from the bustling city, providing a quiet space for busy urbanites. The owner of Flower Spa understands the busyness of Hong Kong people, and hopes that Flower Spa can become a breathing space for busy urbanites. Therefore, the store focuses on comfort and leisure. The decoration is mainly in warm yellow and powder blue, and the design is soft and warm, making people step into Flower Spa. You immediately feel a sense of comfort when you are in the spa, and the location of the shop is more facing the blue harbour. With such a beautiful view, even if you enjoy it quietly, you can naturally restore your peace of mind. With the massage service of Flower Spa, you can further forget your troubles.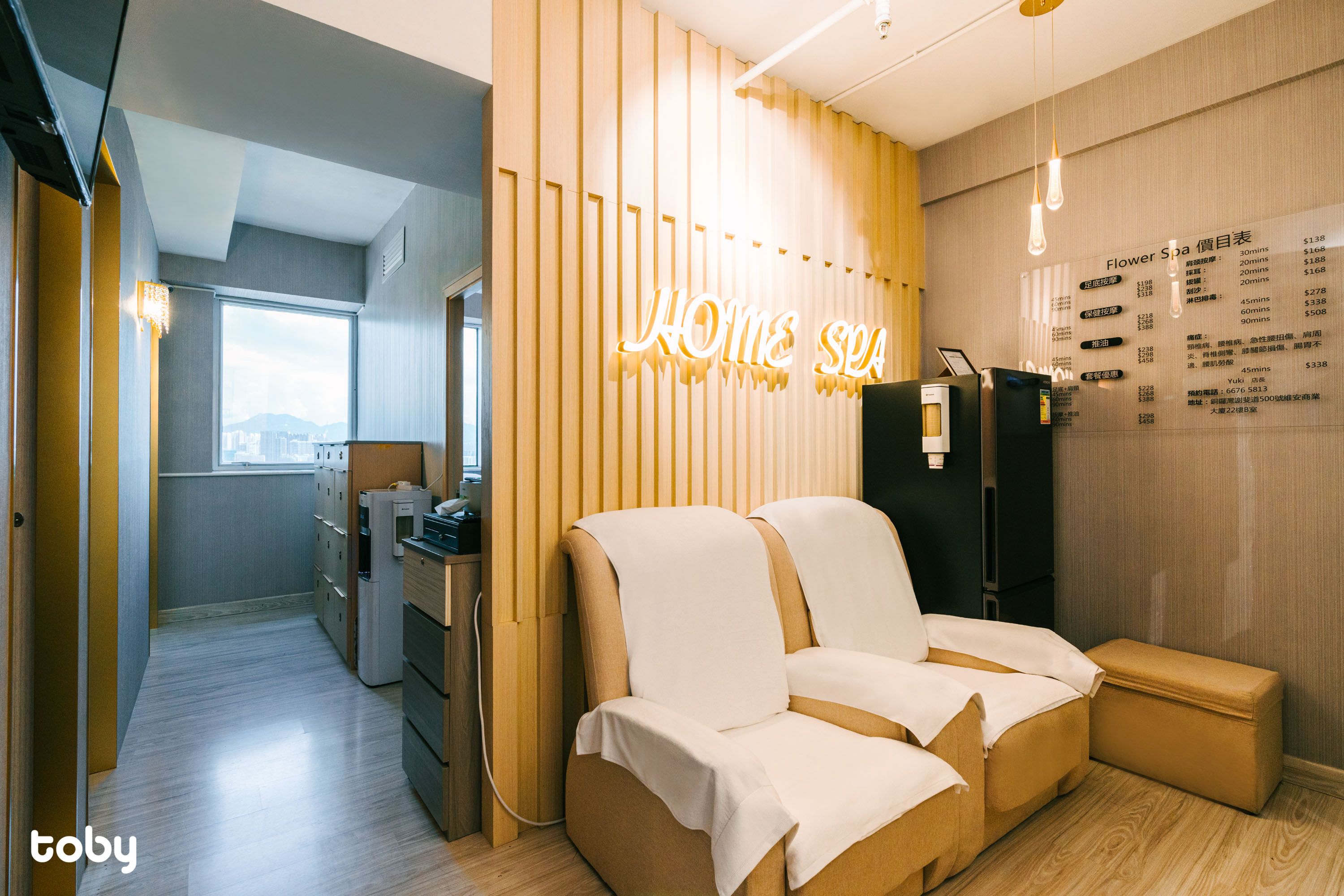 Flexible independent rooms can be adjusted according to customer needs
Like many massage shops, Flower Spa has a quiet massage room, but most of the massage shops in the market only have beds in the separate rooms, so customers usually do foot massage in the lobby, but Flower Spa not only has a separate room with beds, but also There is a separate foot massage room, so you can chat with your friends and colleagues more at ease! The bed massage room of Flower Spa can be divided into a single independent room, and can also be adjusted to a double independent room, which is flexible to meet the needs of different customers, and the seating arrangement in the lobby is also very flexible. If three people travel together, the owner will adjust the massage chair. Quantity, arrange everyone to sit together, relax and have fun together.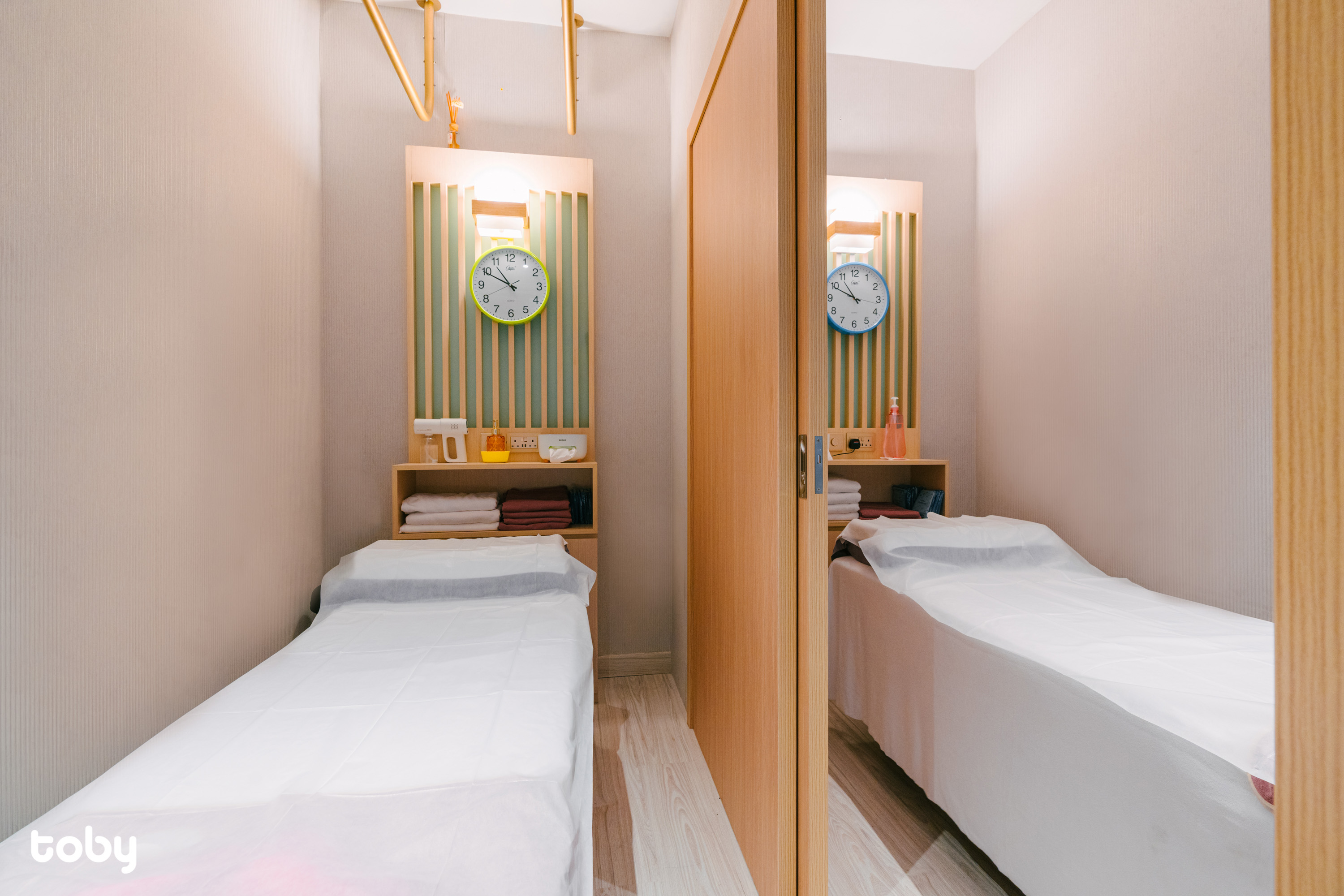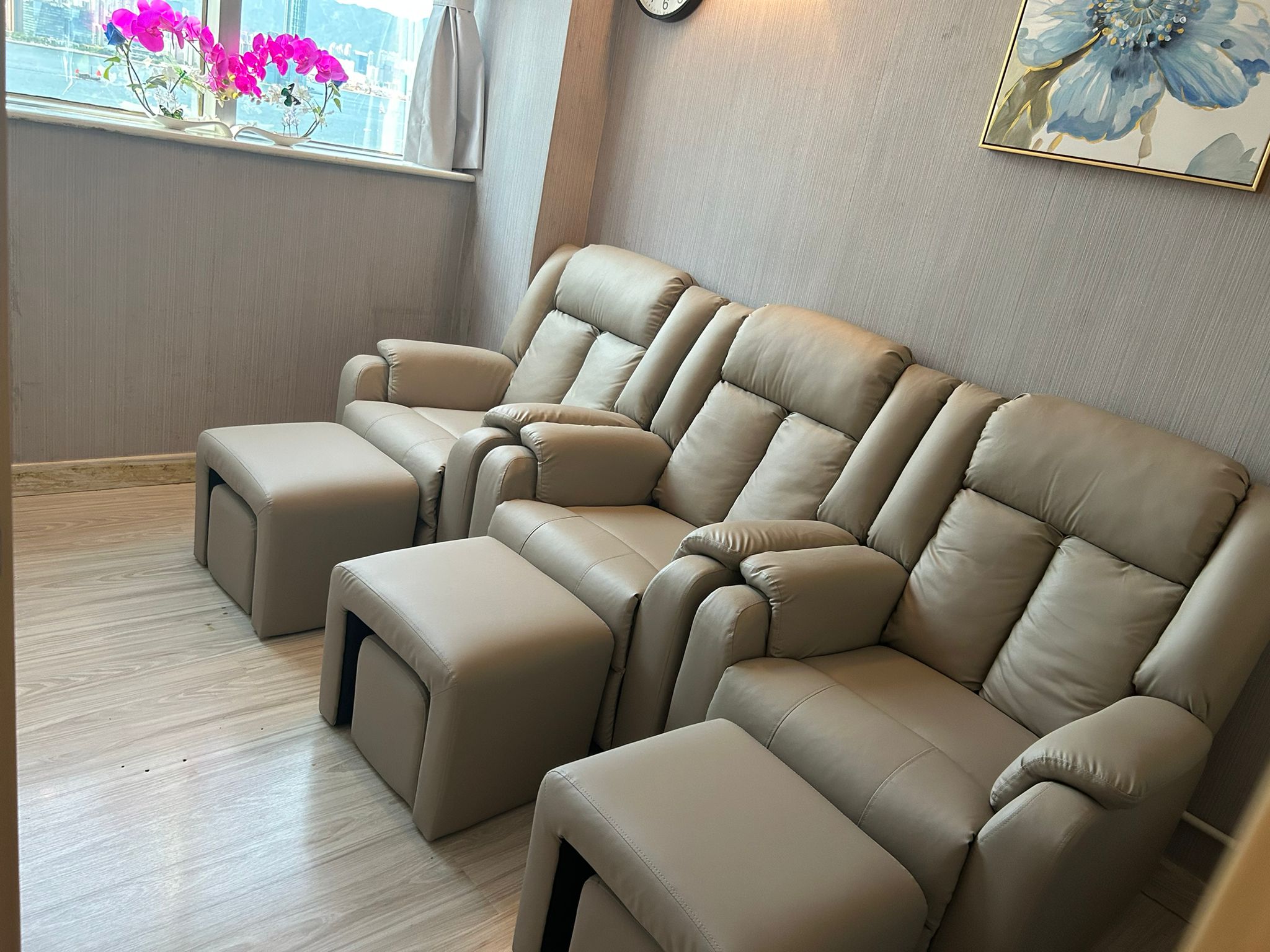 Up to 20 years of massage experience to provide you with effective and comfortable massage
The masseurs of Flower Spa have an average of 10-20 years of massage experience. They have worked in well-known spa clubs in Shenzhen and well-known beauty salons in Hong Kong. It can be seen that their strength has been certified. They cooperate with the owner to test effective massage oils and massage equipment. Guaranteed to effectively relieve your physical fatigue, relax your mind, and let you feel healed in just a few hours!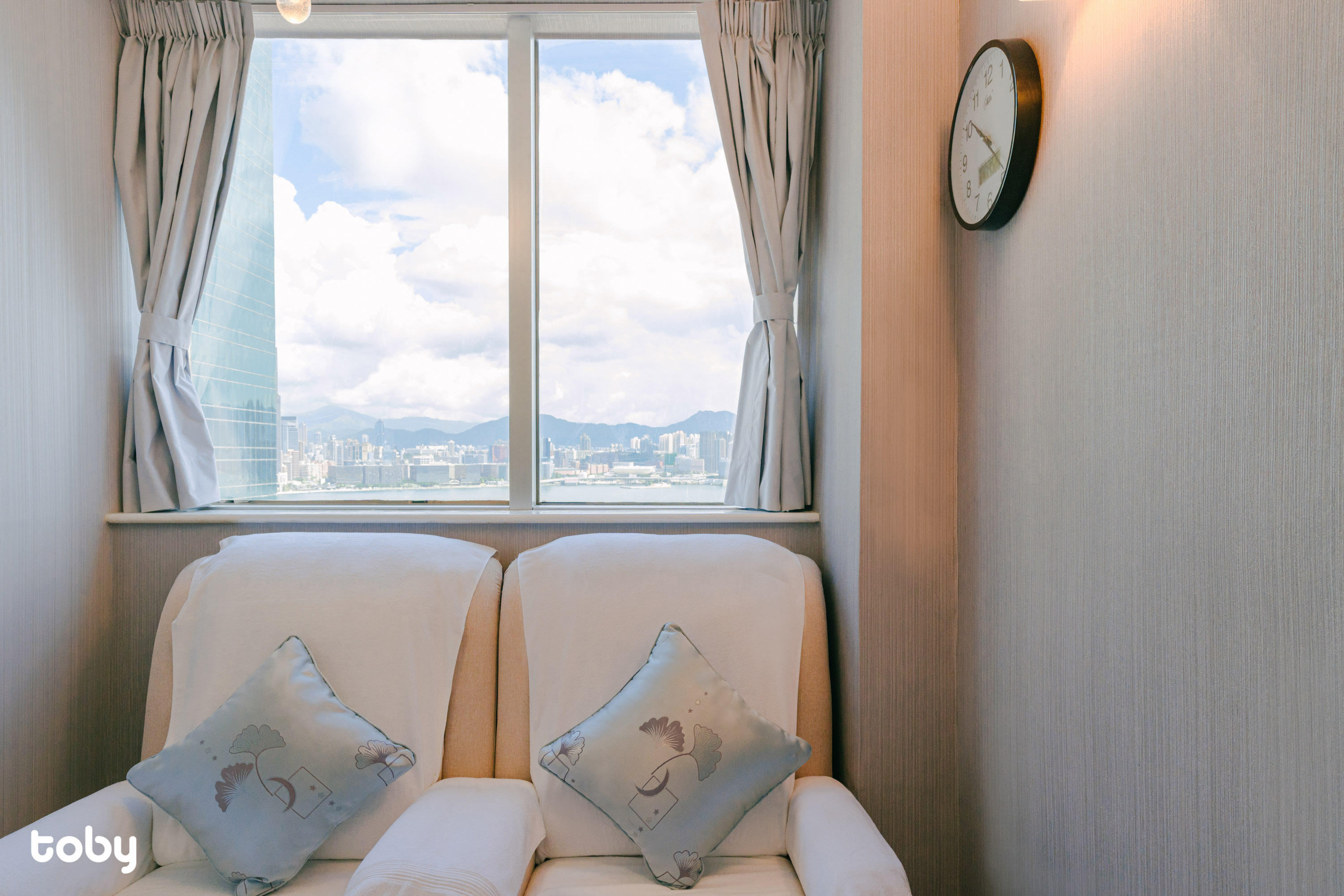 Put yourself in the customer's shoes and strive for excellence
Flower Spa will consider each customer's sense of service. If the customer feels uncomfortable or uncomfortable during the massage, they can inform the owner through WhatsApp...  
Over 20 Years of Experience
Individual Room
Near MTR
---
---
Review
環境乾淨,服務態度良好👍🏻 2位師傅用心又到位,下次會再黎!
---
---
People also viewed
天研痛症中心
Unit H, 1 / F, Po Ming Building, Fu Ming Street, Causeway Bay
Thai Chill
Flat H, 6 / F, Po Fu Building, Fu Ming Street, Causeway Bay
---
---
Information
Address
Flat B, 22 / F, Wei ON Commercial Building, 500 Jaffe Road, Causeway Bay (2 minutes walk from MTR STATION Exit D1)
See in Map
Highlights
⌛️
Regular Use of Sanitizer Spray
🚮
One-Off & Individually Packed Tools
---