---
Introduction
Goji Studios is a unique fitness club that takes care of your body and mind. We are convinced that
As long as you understand how the body works and nourish the body with proper diet and exercise, you will see results from the inside out.
We believe that even if you live in the bustling Hong Kong, you can live healthy if you wish.
---
---
Review
Environment looks fine, equipments are enough for me because I don't do with them a lot, I joined Goji because of the fitness classes, price is reasonable, but a lot of selling about private training, cosmetic things. Some of the staffs are not ve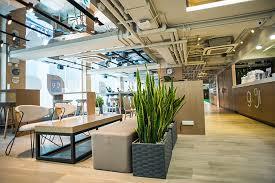 ---
Well equipped gym, clean and at reasonable price
---
Nice facility. Not big but enough space, with much equipments. Gym reception is at 5th floor; you need to use lift from GF (at small entrance next to MTR exit E1). There are many people working out seriously, son you can be motivated.
---
---
Information
Address
5-6F, Phase I, Yalan Centre, 639 Nathan Road, Mong Kok, Kowloon.
See in Map
---