---
Booking
Cancellable up to 2 hour before
New Customer Offer
Free Laser Hair Removal Trial x 1
Choose 1 out of 3 Areas
Detail
Introduction
HAiRLESS: Hong Kong's Top Hair Removal Brand
HAiRLESS is a pioneer in innovative laser hair removal technology to provide painless treatments with extraordinary results. Using European and American standards as the benchmark, HAiRLESS uses the state-of-the-art QCSM supervision system to ensure all operations and service quality are up to standards. It takes only 4 to 6 sessions to provide hair removal with permanent and satisfactory results.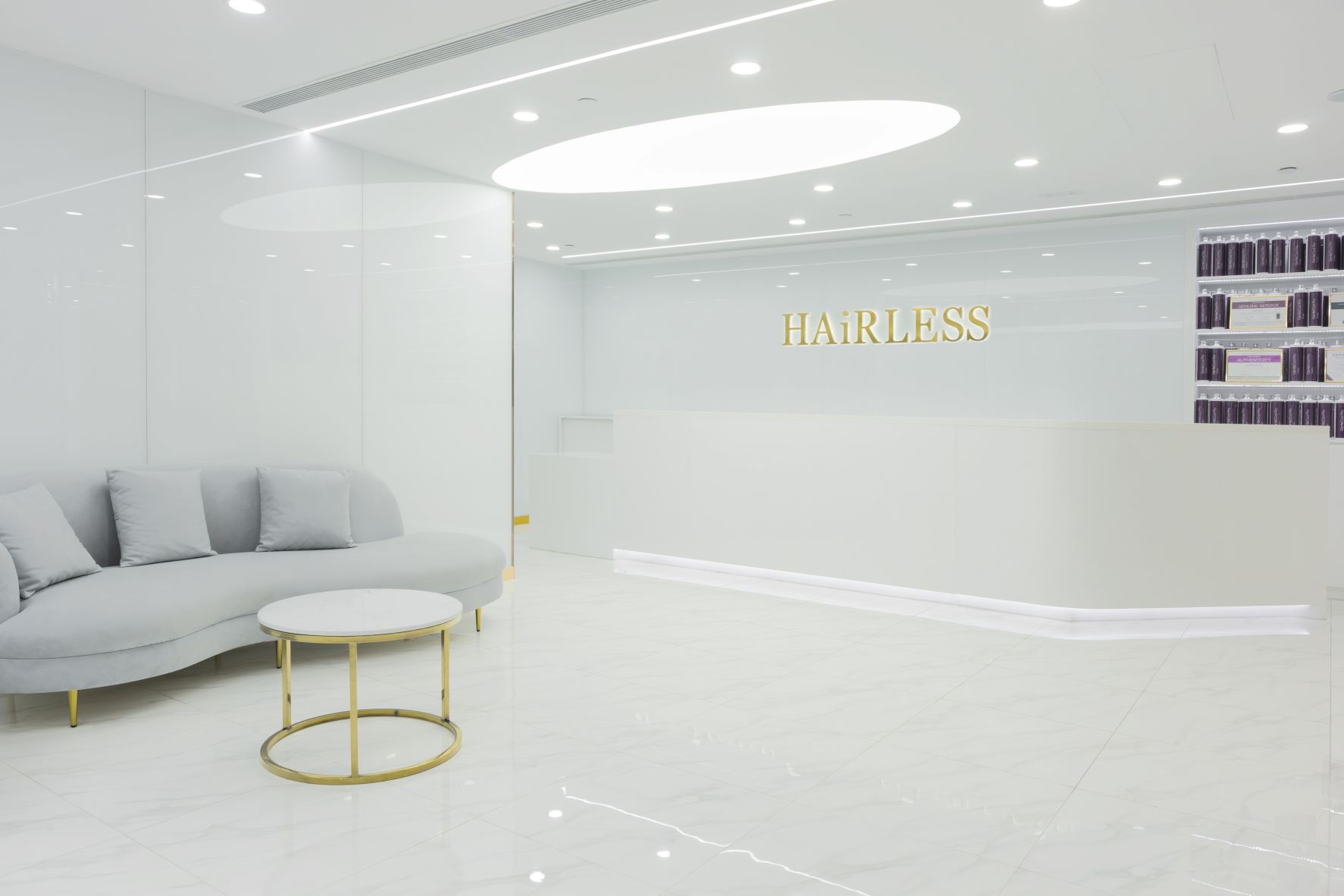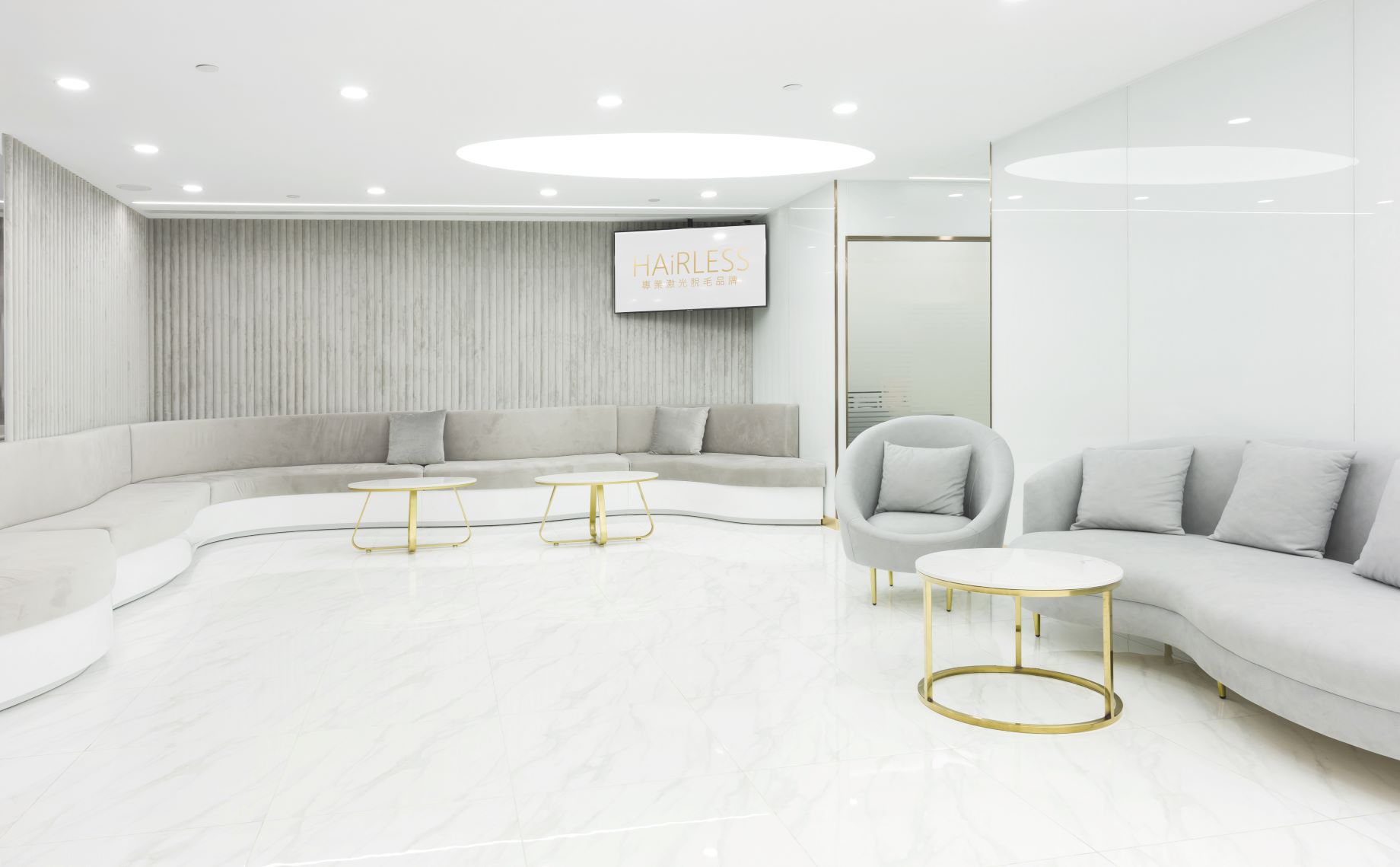 The 4 Major Principles
Integrity
Providing authentic products and genuine service certified by Candela, HAiRLESS is honest and reliable and offers treatments at a reasonable price. All treatment prices are listed on the HAiRLESS website with no hidden charges.
Professionalism
All laser therapists have undergone more than 600 hours of training and assessment. In addition, HAiRLESS has the QCSM supervision system in place to make sure that every laser therapist is certified and qualified to perform laser hair removal treatments.
Quality Service
The laser therapists will provide 1-on-1 consultation before and after the treatment sessions to follow up on your condition and progress. HAiRLESS has a tight control on service quality and its customers are always top priority.
Reputation
HAiRLESS has been using authorized products from Candela in the US, which is a leading supplier of laser hair removal technologies, so that customers can enjoy professional, safe, and effective treatments.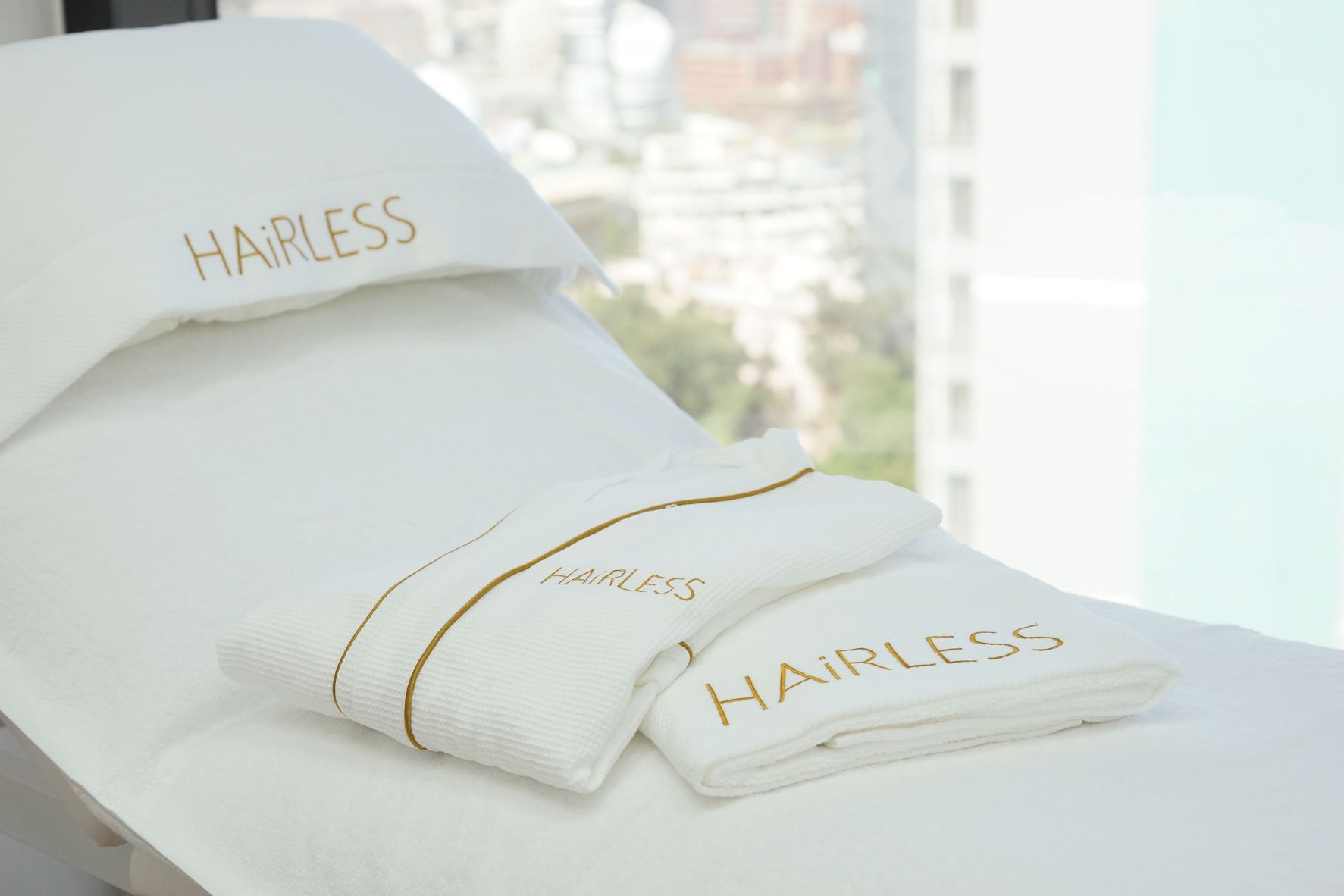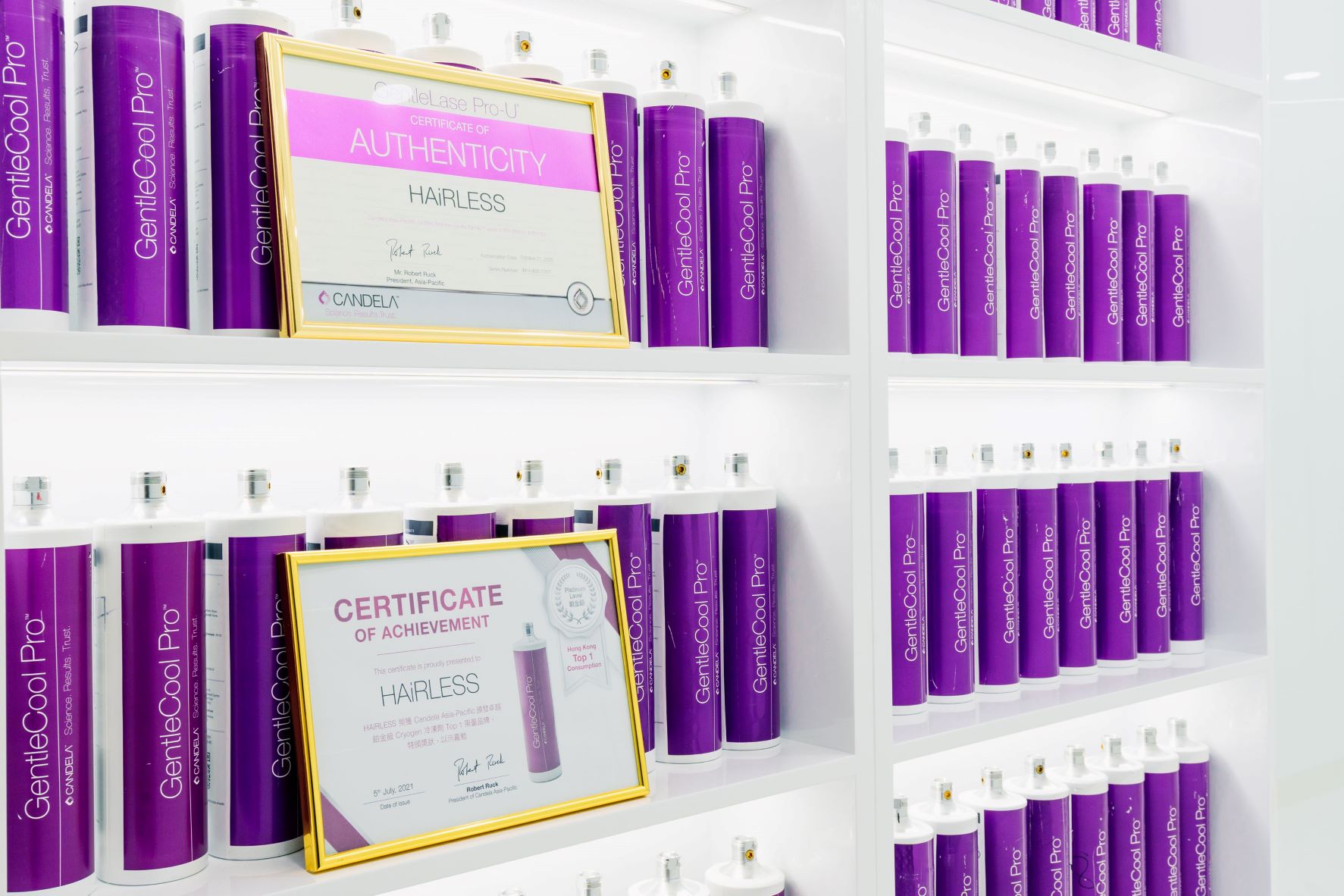 FAQ
Q1: Are HAiRLESS laser hair removal treatments safe?
Imported from the US and certified by both the FDA and CE, HAiRLESS uses GentleLase ProU 755nm to provide safe and effective hair removal treatments that target follicles and pigmentation without damaging any skin tissue and capillaries. In addition, HAiRLESS provides stringent training and constantly supervises the quality of its staff and therapists to maintain its professionalism and service quality.
Q2: What is 755 Hair Removal Treatment?
The 755nm laser technology used by HAiRLESS has been clinically proven to work best for Asian hair types. Furthermore, the devices used have been proven to be safe and effective by the FDA and CE.
Q3: How many sessions are required for permanent hair removal?
Each session can remove approximately 20% of hair. HAiRLESS can provide a permanent hair removal effect within 4 to 6 sessions; however, it highly depends on hair thickness, color, density, and growth cycle. The treatment can only handle active hair follicles but not dormant ones. Based on general hair growth cycle, a permanent effect can be achieved after 6 to 8 weeks.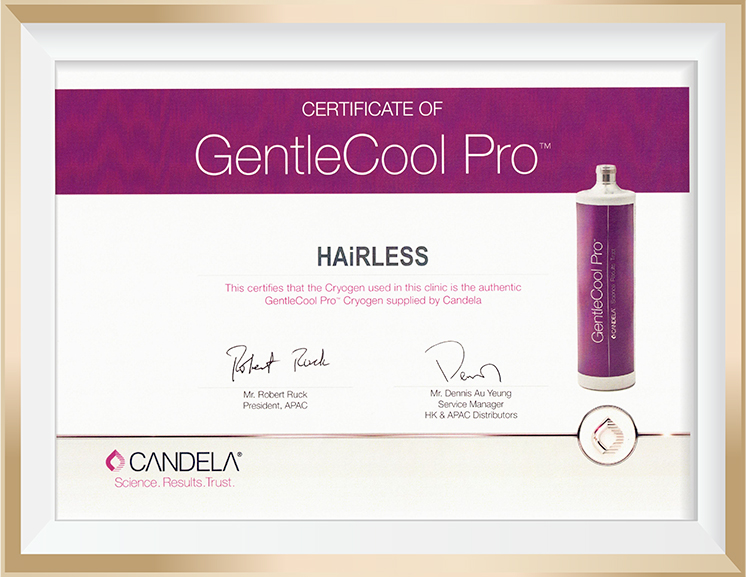 "Certificate that the Cryogen used in this Clinic is the authentic GentleCool Pro Cryogen supplied by Candela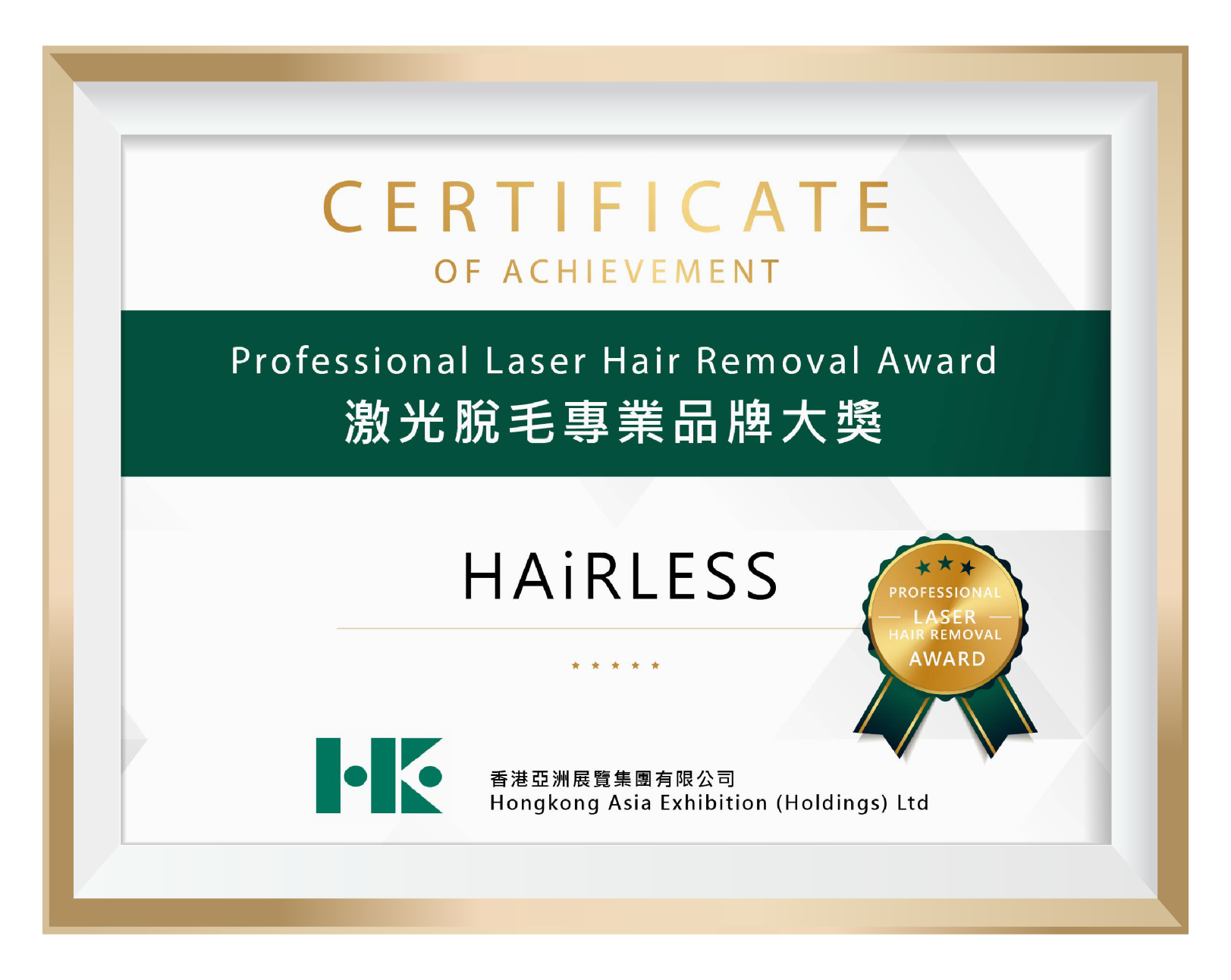 The only company to receive the "Professional Laser Hair Removal Award" from the Hongkong Asia Exhibition (Holdings) Ltd.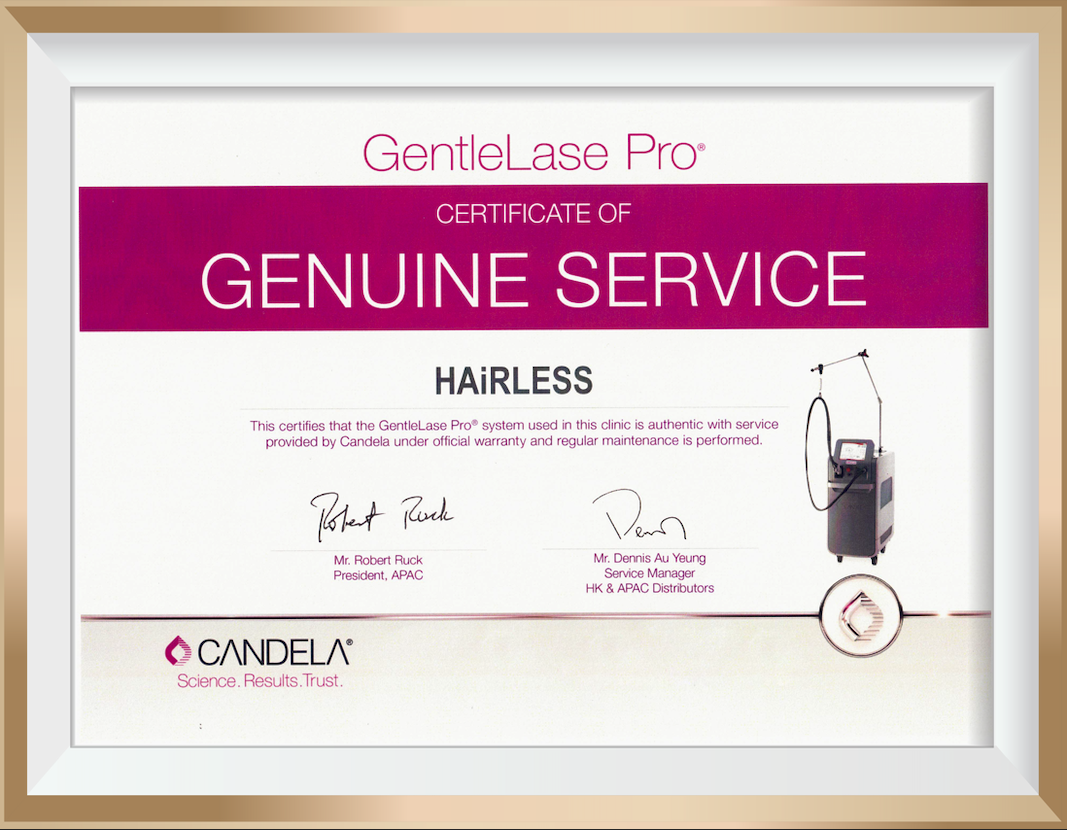 Awarded with the "Certificate of Genuine Service" from Candela for 5 consecutive years
Innovative Technique
FDA/CE Approved
Free Follow-Up Consultation
---
---
Facility was very hood. Friendly staff.
---
體驗了binkini位置 治療師非常細心 每一個步驟都清楚交帶 環境設備都好乾淨整齊 滿意的療程
---
[來源 : Facebook] 服務好好,店面乾淨舒服
---
---
People also viewed
Regale Beaute
Room 4A, Mangan Building, 18 Cameron Road, Tsim Sha Tsui
Yimei Beauty
501, Kaihao Commercial Centre, 56 Parkass Street, Jordan, Kowloon
---
---
Information
Address
Rm 709-710, Block A, Miramar Plaza, 132 Nathan Road, Tsim Sha Tsui, Kowloon
See in Map
Highlights
🛡
Additional Cleaning for Machines and Equipments
⌛️
Regular Use of Sanitizer Spray
⌛️
Sanitize All Equipments Regularly
🔬
Professional Instruments
🇪🇺
European Skincare Products
---