---
Booking
Cancellable up to 1 hour before
New Customer Offer
Shiseido/L'Oreal直髮 +洗剪吹+電前/抗熱護理+ 髮尾油
保護髮絲免受熱力傷害,營造豐盈有層次的造型
Detail
New Customer Offer
Shiseido/L'Oreal曲髮+洗剪吹+電前/抗熱護理+髮尾油
保護髮絲免受熱力傷害,營造豐盈有層次的造型
Detail
New Customer Offer
Paimore曲髮+洗剪吹+抗熱護理+髮尾油
將美容劑護理概念帶入頭髮護理上,比傳統電髮減輕受損達到更佳效果
Detail
Introduction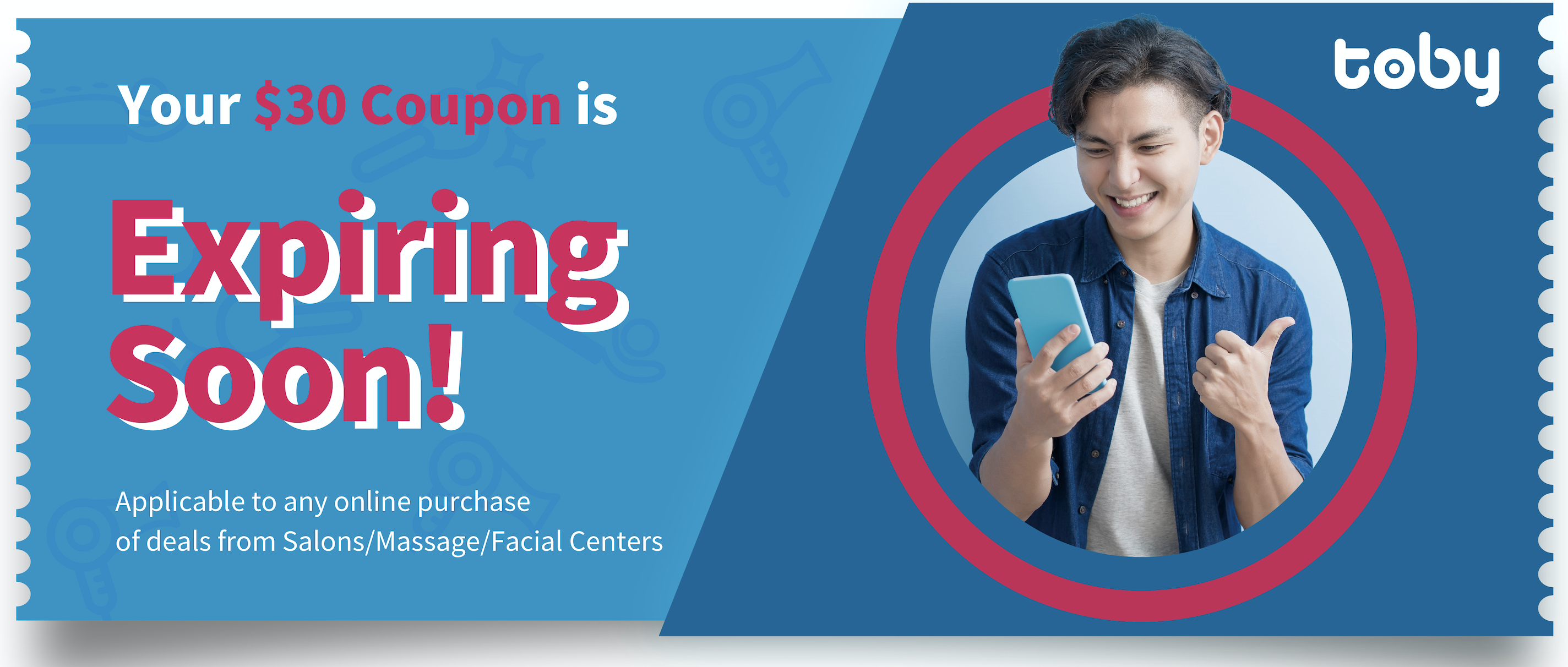 The HairNox group has been rooted in Hong Kong for 18 years and is very popular among customers.
We are serious about our work, passionate about our customers and masters of the latest hair products and technologies. We also nurture talented people.
In order to give back to each customer's support for our salon, we created a new brand: HairNo-x
Reasonable Pricing
Chic Décor
Confidentiality Guaranteed
---
---
呢間野真的是離譜。 我星期一book了星期三10:30,星期三準時到發現成間salon無人。話開10點,我book的時侯怕時間偏早仲特地問是否方便。年尾公司難請假,我都系好不容易請到半日。 問booking的whatsapp,話店鋪同髮型師一起聯繫不到。。。元朗今日11度仲落雨,我企門口打字隻手都凍到麻,我成早漏漏來元朗吹冷風咩,真系差D系街喊出來。 然後就不停要我改booking,請問book左有用咩?你們D職員可以玩失蹤喔。內部完全唔溝通,唔尊重客人,難怪要越做越差。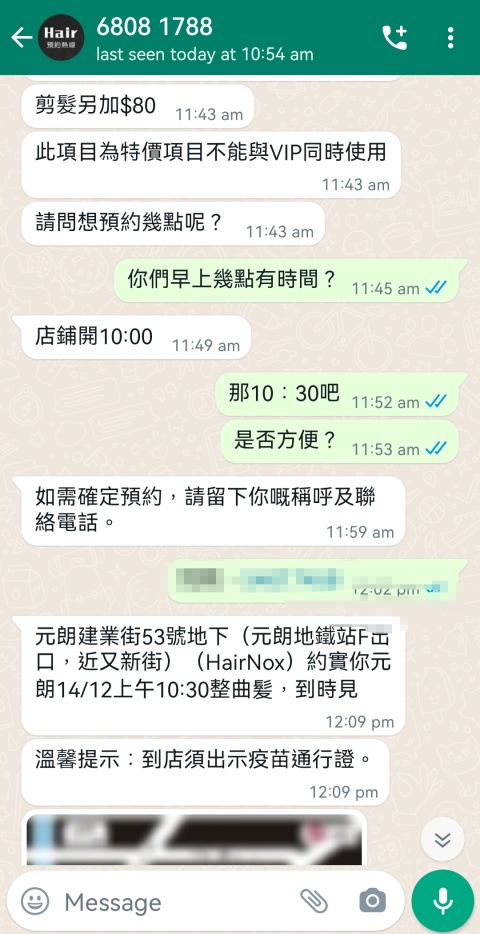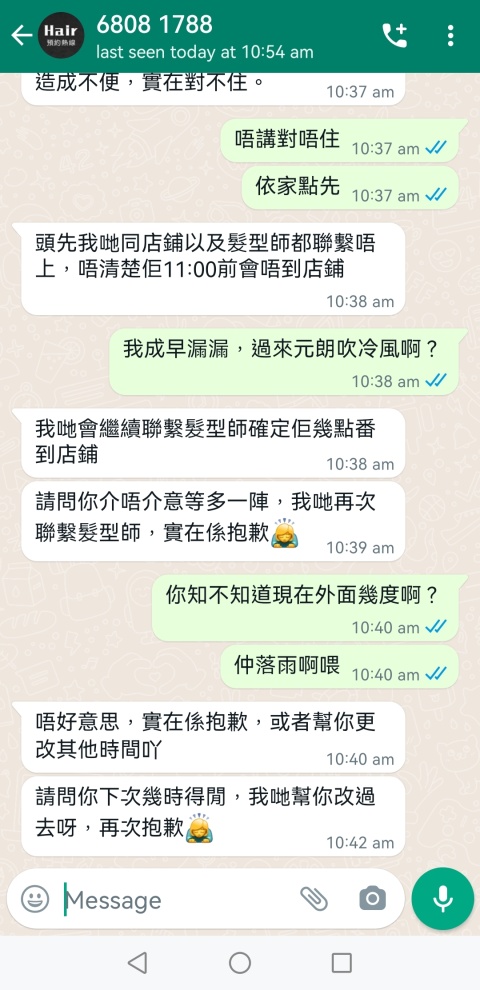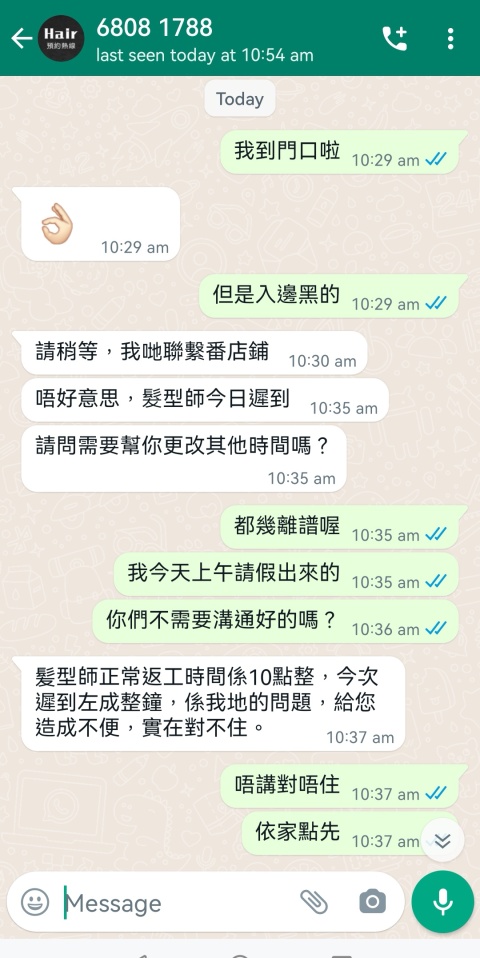 ---
---
People also viewed
Type
Ground Floor ,19-23 Shing Ho Rd.
---
---
Information
Address
G/F, 53 Kin Yip Street, Yuen Long
See in Map
Highlights
⌛️
Sanitize All Equipments Regularly
🧼
Compulsory Hand Sanitizing for Staff
🛡
Additional Cleaning for Machines and Equipments
🌡
Body Temperature Check for Staff
---