---
Booking
Cancellable up to 1 hour before
New Customer Offer
Basic Face Treatment
Target urban residents' usual skin problems
Detail
New Customer Offer
French luxury caviar Collagen Moisturizing Treatment in France
Allow moisturizing serum and collagen into the skin for moisturizing effect
Detail
New Customer Offer
Meridian detoxification and edema removal magnetic fork treatment
Promote blood circulation to achieve detoxification and edema removal effects
Detail
Introduction
Toby No Hard Sell Certification
Harmony Beauty is awarded with the Toby No Hard Sell Certification, which guarantees that you will not face any lengthy, high-pressure hard selling and bombarding, so that you can enjoy your treatment in complete peace and quiet.
Want to know how Toby No Hard Sell Certification can protect you? Please refer to https://toby.fyi/5VCNO2 for more details.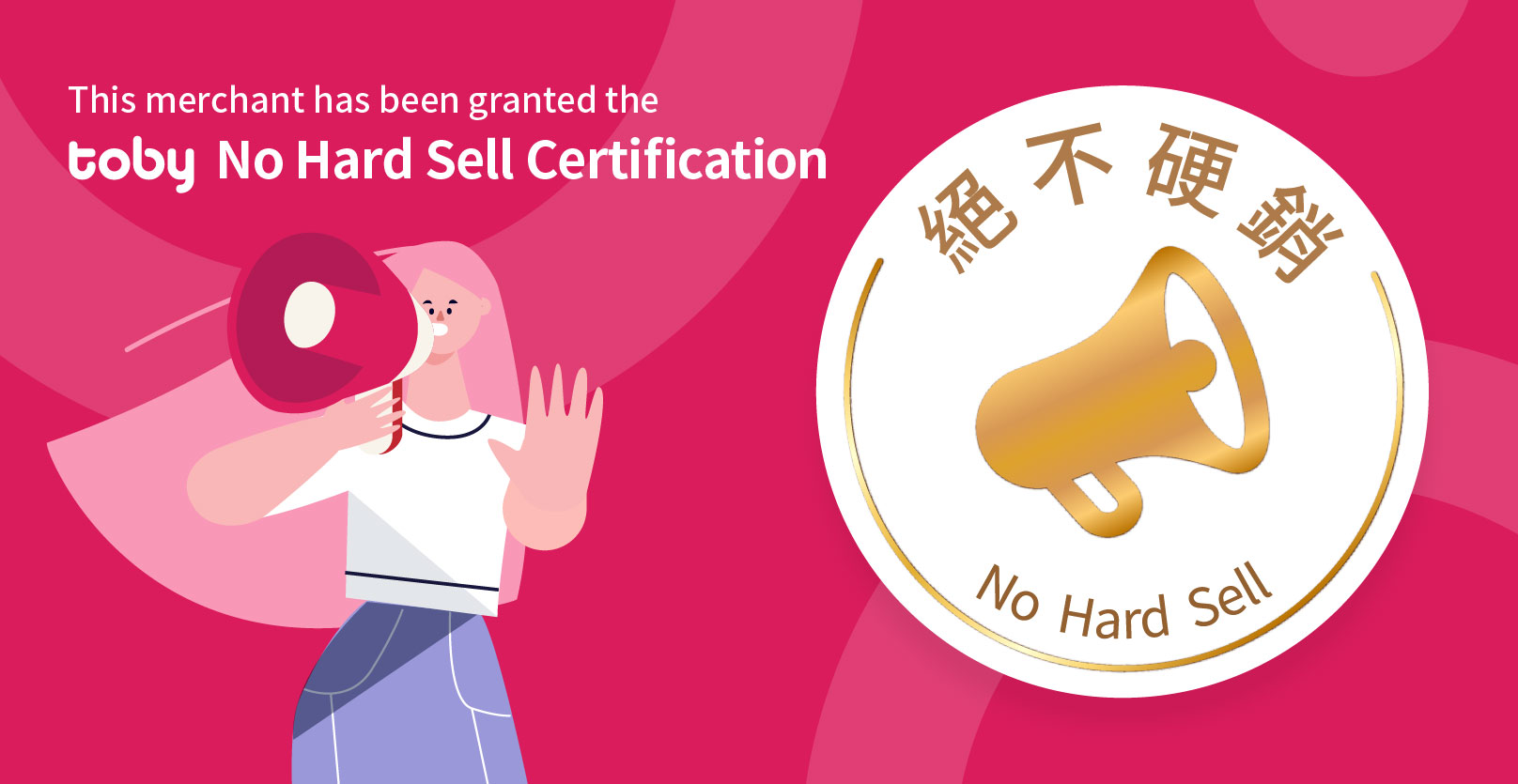 A Harmonic Environment Away from the Hustle & Bustle of City Life
Harmony Beauty can help you escape from the hustle and bustle and negative energy of city life and find your inner peace. Founded by a group of friends with similar goals, Harmony Beauty wants to help customers find happiness in a time of turbulence and provide a venue that can offer a moment of peace and quiet. The venue has an elegant and comfortable décor with a white, light mint, and gray color scheme and glass and court-style decorations, so that you can feel pampered like a princess.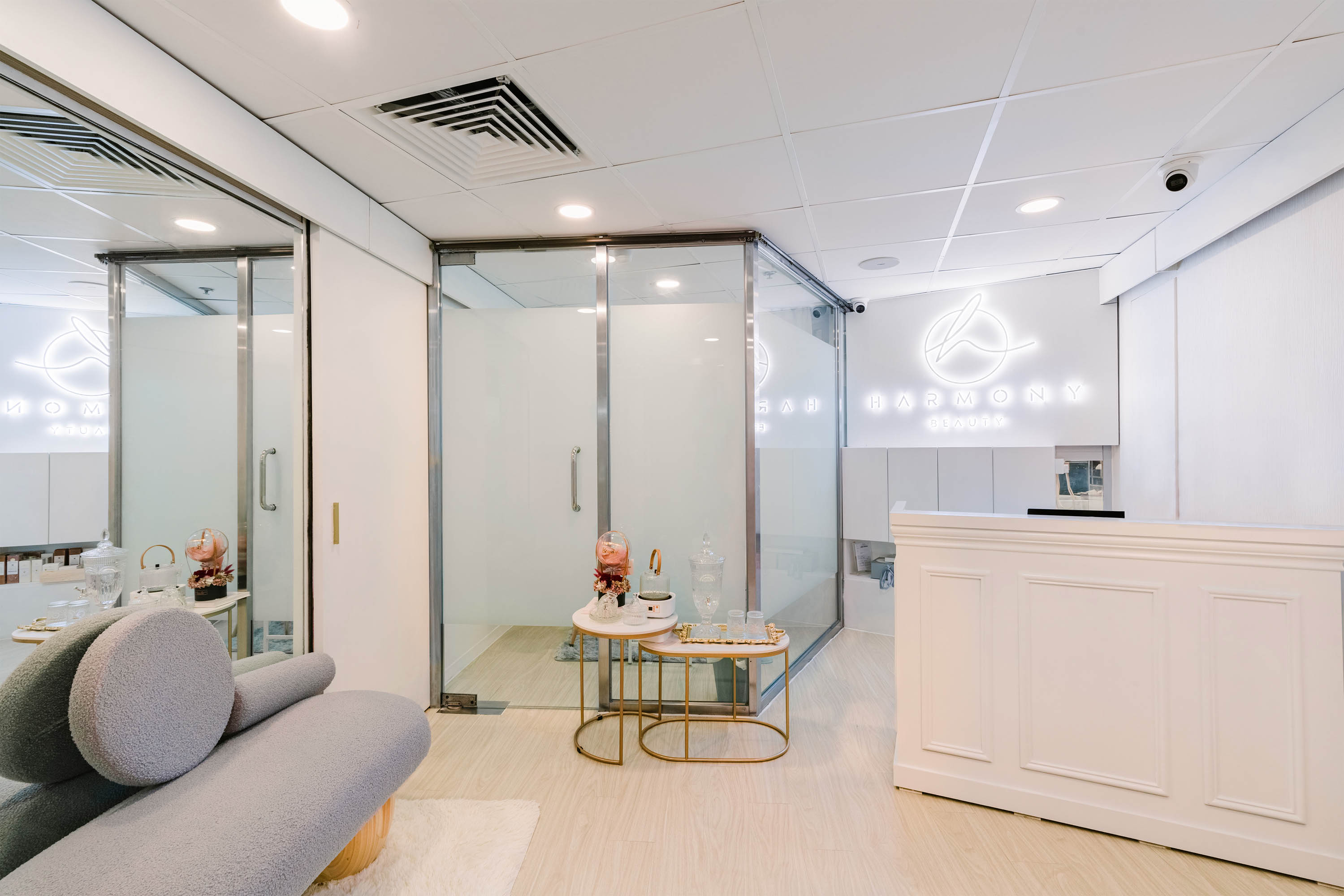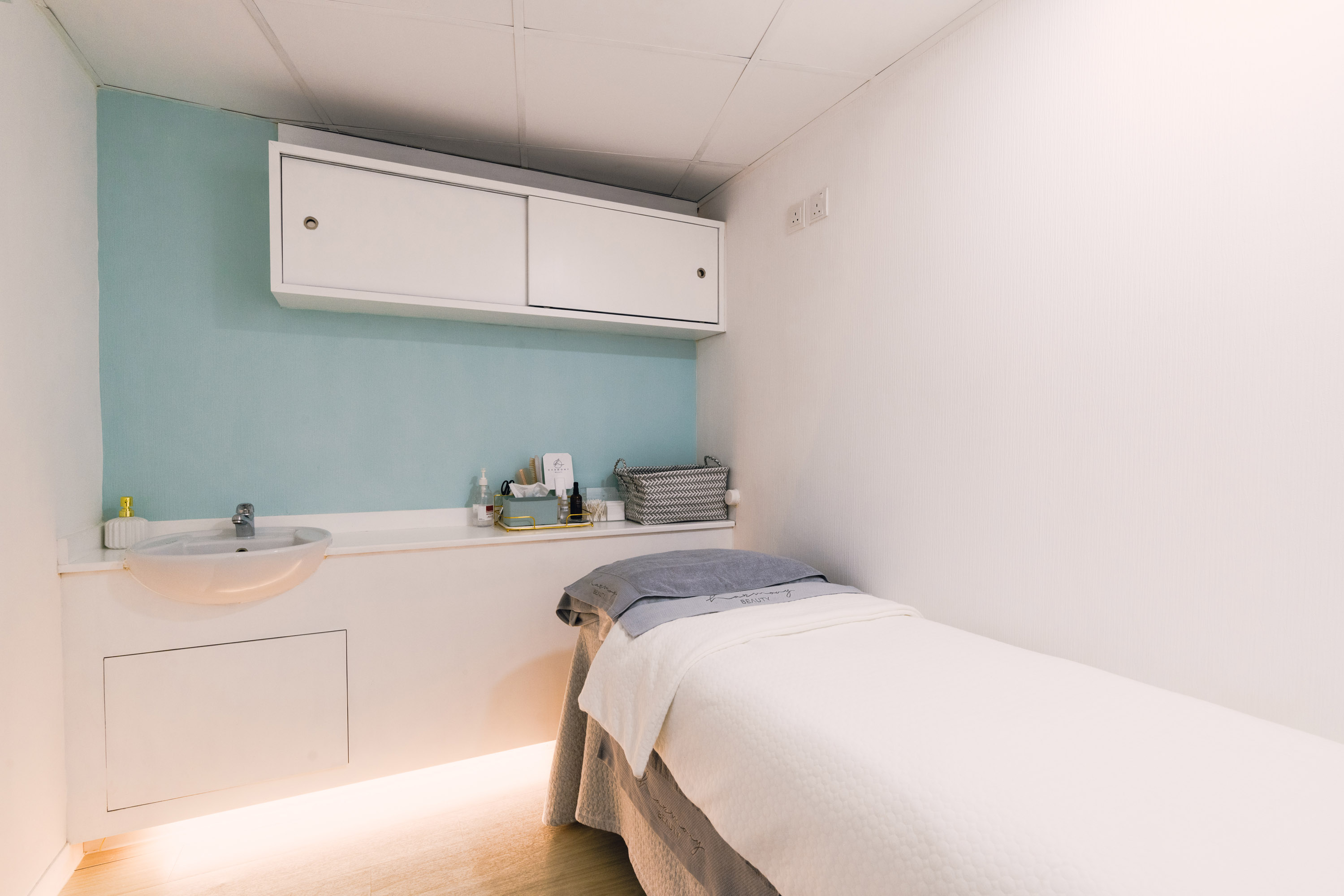 The Best Services with Honesty
1. Single-Session Treatments
Harmony Beauty believes that customers deserve to enjoy services they asked for and only offers single-session treatments, so that customers don't have to worry about any bundling or hard selling!
2. No Shortcuts or Cutting Corners
Harmony Beauty promises not to cut corners and use high-quality products, such as essence and face masks, as advertised. All treatments provided by Harmony Beauty last at least 90 minutes and there will be no underrun or lack of cost-effectiveness!
3. Beauty Experts & Equipment with Professional Certifications
With a team of knowledgeable beauticians and professional equipment, Harmony Beauty is always in pursuit of excellence. All beauticians have acquired QF Level 3 in beauty care and worked as a beautician or an instructor at a chain beauty centre for 10+ years. Harmony Beauty also features internationally certified equipment, such as the CE-certified Pico Extreme, KFDA-certified Rose V Line, and CE-certified and patented AquasureH2, etc.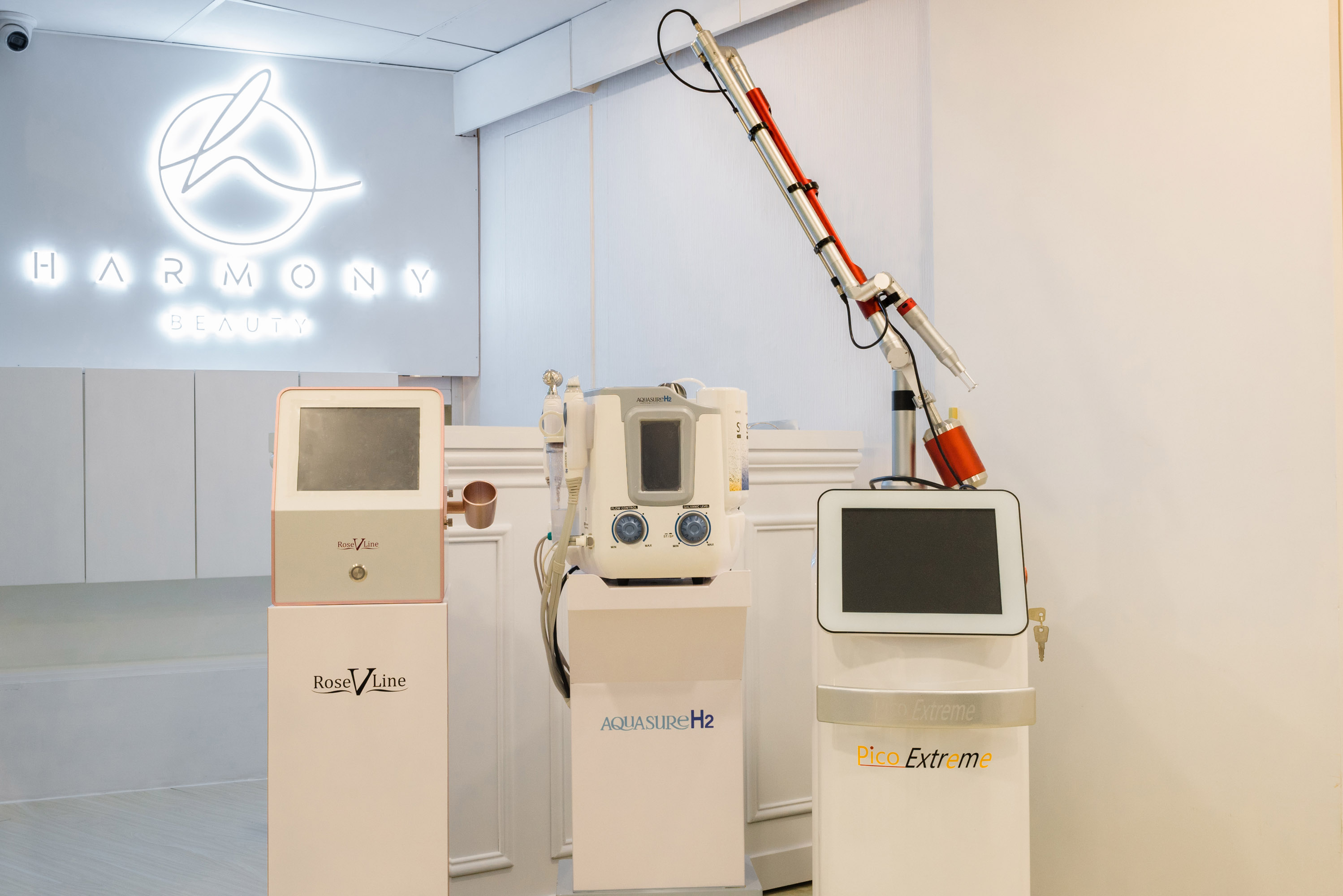 Rose V Line for Enhancing Facial Contour & Skin Rejuvenation
Do you want to get rid of your puffy face and enhance your facial contour?! Harmony Beauty can help you achieve your goals with Rose V Line! Rose V Line uses MDT (Multiple Duration Technology) to boost the tensile strength in the SMAS, enhance facial contour, and smooth out wrinkles. Rose V Line offers a variety of peak values that can reach up to 12Hz to shorten treatment time. It provides a painless experience and comes with different probe heads to deal with various needs with precision, flexibility, and significant results!
RF Anti-Wrinkle Treatment for Giving Youthful Skin
Everybody wants to stay young but as wrinkles begin to show up, it's hard to fool anyone and you should give Harmony Beauty's RF Anti-Wrinkle Treatment a try! This treatment can stimulate skin cells in the dermis, accelerate cell regeneration, and boost skin elasticity and firmness to offer an anti-wrinkle effect!
AquasureH2 Treatment for Repairing Your Skin
Harmony Beauty has introduced a Japanese Hydrogen Water Treatment that offers a cleansing and moisturizing effect to restore skin luminosity. Its patented electroosmosis technology is combined with a duo injection system to remove toxins, dirt, and grease from the skin, restore skin to a silky-smooth state, provide an antioxidating effect, promote collagen production, relieve inflammation, speed up metabolism and recovery, and boost skin immunity!
Comfortable Environment
No Hard Sell
Pandemic Prevention
Near MTR
PayMe Exclusive Discount
---
---
Very sweet personnel, amazing procedure with immediate results
---
---
---
Information
Address
13/F, Kam Lung Commercial Centre, 2 Hart Avenue, Tsim Sha Tsui
See in Map
Highlights
🛡
Additional Cleaning for Machines and Equipments
🌡
Body Temperature Check for Staff
⌛️
Sanitize All Equipments Regularly
---