---
Booking
Cancellable up to 1 hour before
New Customer Offer
PDRN Baby Injection
Best choice for moisturising
New Customer Offer
Aqua Peel Treatment with Miracle Toner
Effectively remove blackheads and gives pores a deep cleansing
New Customer Offer
Ceramic Acid
Introduction
Toby Never Hard Sell Certification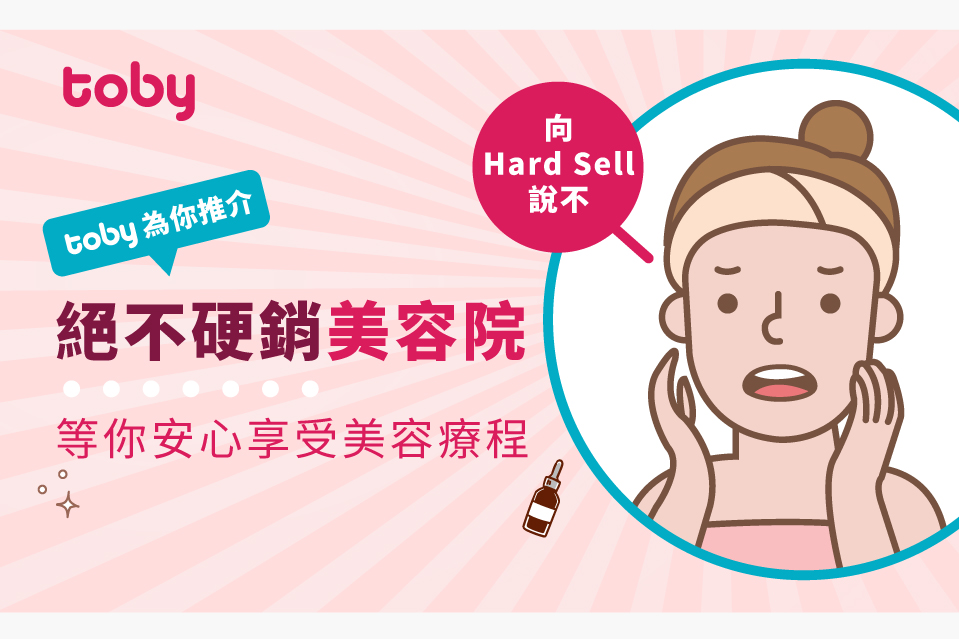 Meso Beauty Lab has obtained the【Toby Never Hard Sell】certification, so that Toby users can enjoy beauty treatments with a peace of mind.
Toby users who visit merchants that have obtained the【Toby Never Hard Sell】certification will receive the following guarantees for beauty treatments:
1. Total consultation time is 20 minutes (including before and after treatment)
2. Treatment services will not be promoted during treatments (no mentioning of service packages and prices)
3. After completing beauty treatment, if Toby users clearly indicated to "reconsider" or "no need" twice during the consultation, we will definitely respect the customer's decision.
Want to know more about how Toby protects users? Please visit https://toby.fyi/9N62J9 for more details!
Meso Beauty Lab——Break the stereotype of traditional beauty salons
Meso Beauty Lab at Carnarvon Plaza in Tsim Sha Tsui is conveniently located, being only a 2-minute walk from Exit B2 of MTR station. The founding purpose of Meso Beauty Lab is 【From the heart, heart to heart】. Different from traditional beauty salons that use different opportunities in the course of treatment to promote to customers, Meso Beauty Lab understands that customers are seeking to receive efficient treatment in a relaxing space during the service process, and therefore strive to bring efficient, reliable, not hard-selling,
youthful beauty salon experience. Meso Beauty Lab believes that there is no need to use hard-selling methods, as long as it is dedicated to providing customers with results which speak louder than words, it will become the reason why customers trust Meso Beauty Lab.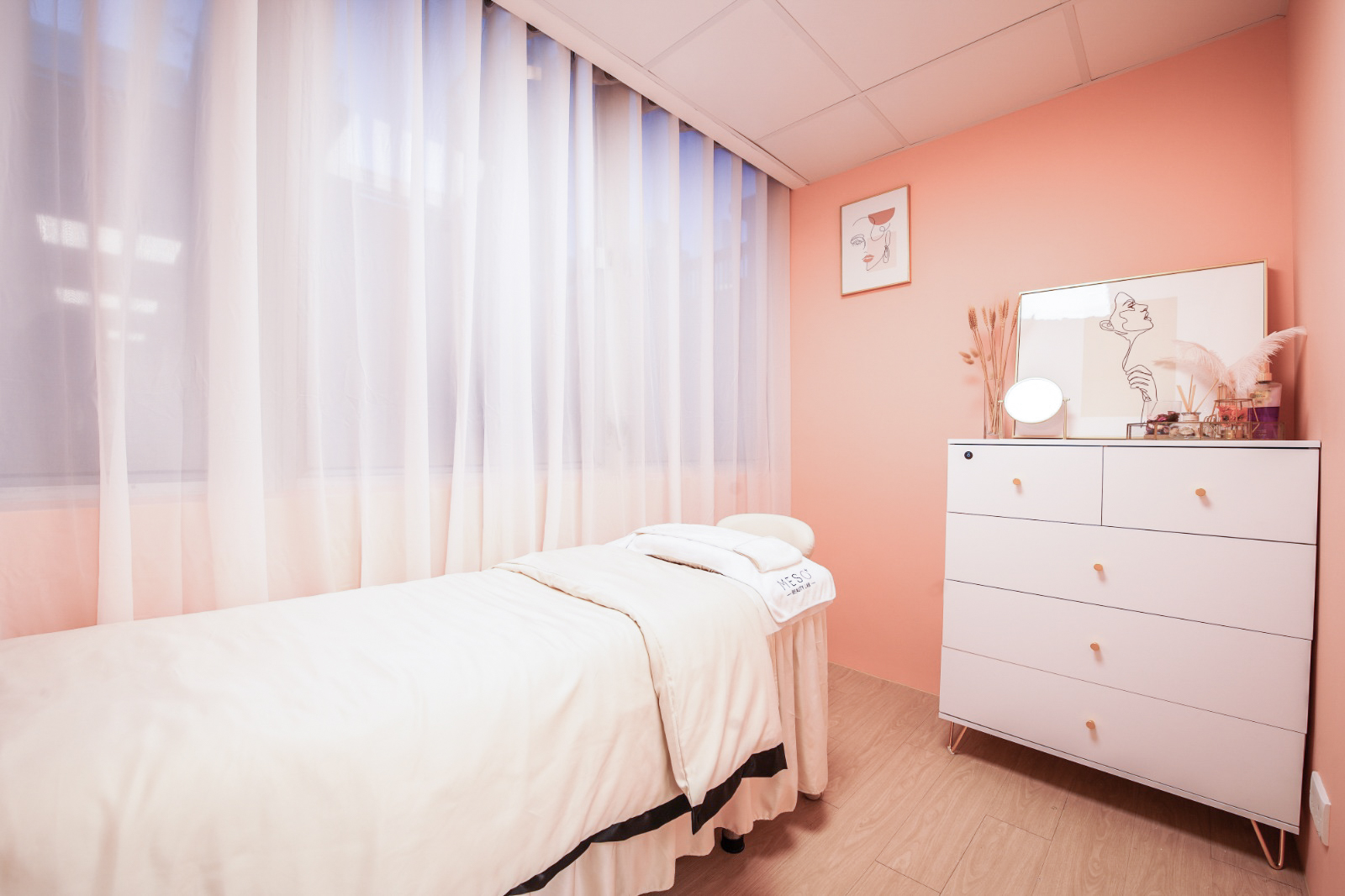 【The environment of Meso Beauty Lab adopts a relatively youthful and fresh design, and the walls use soft pink orange, which makes people feel energised. Paying attention to your privacy, there are 3 separate rooms, allowing you to receive treatments with peace of mind】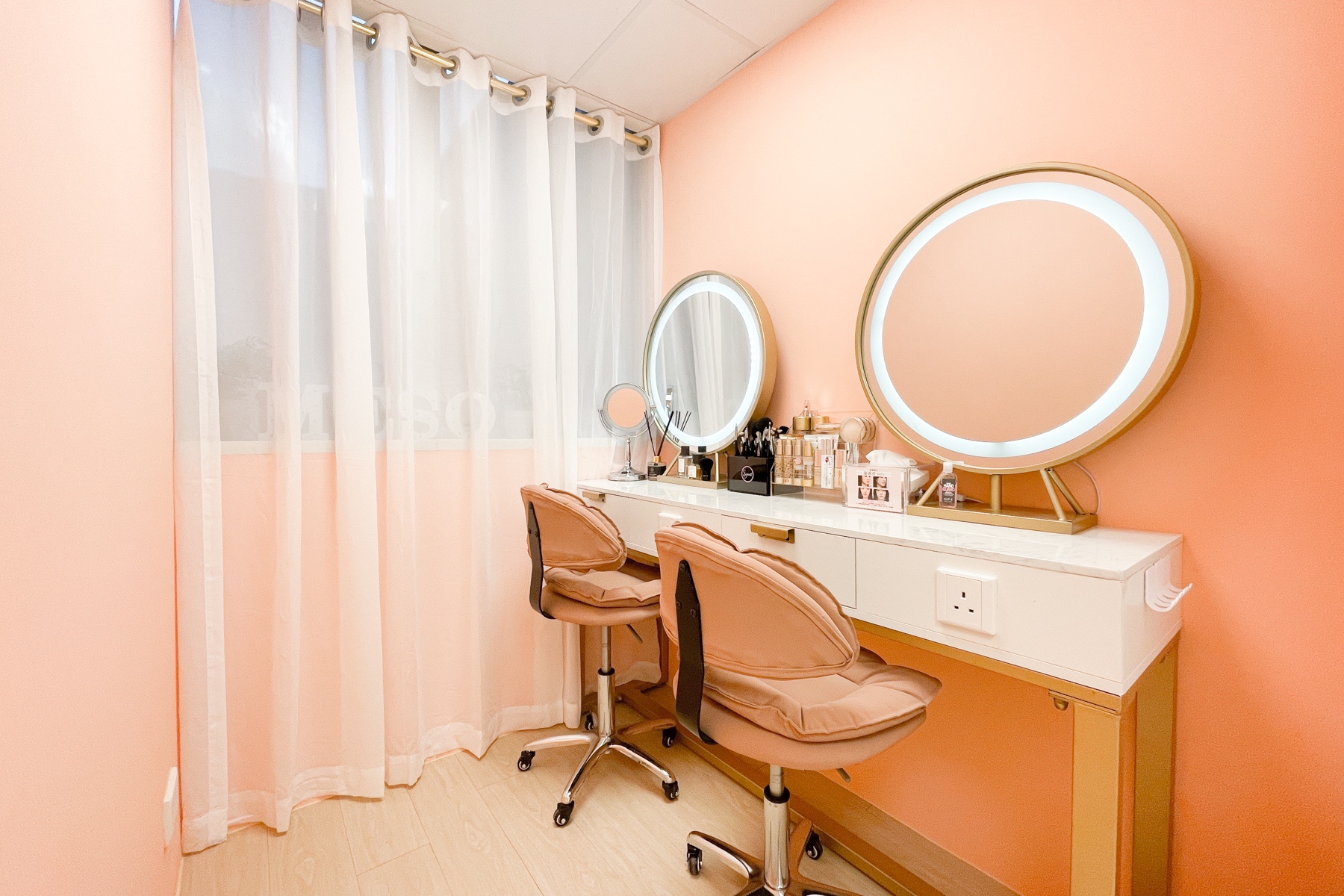 【There is a powder room so you can cleanse before and freshen up after your treatment】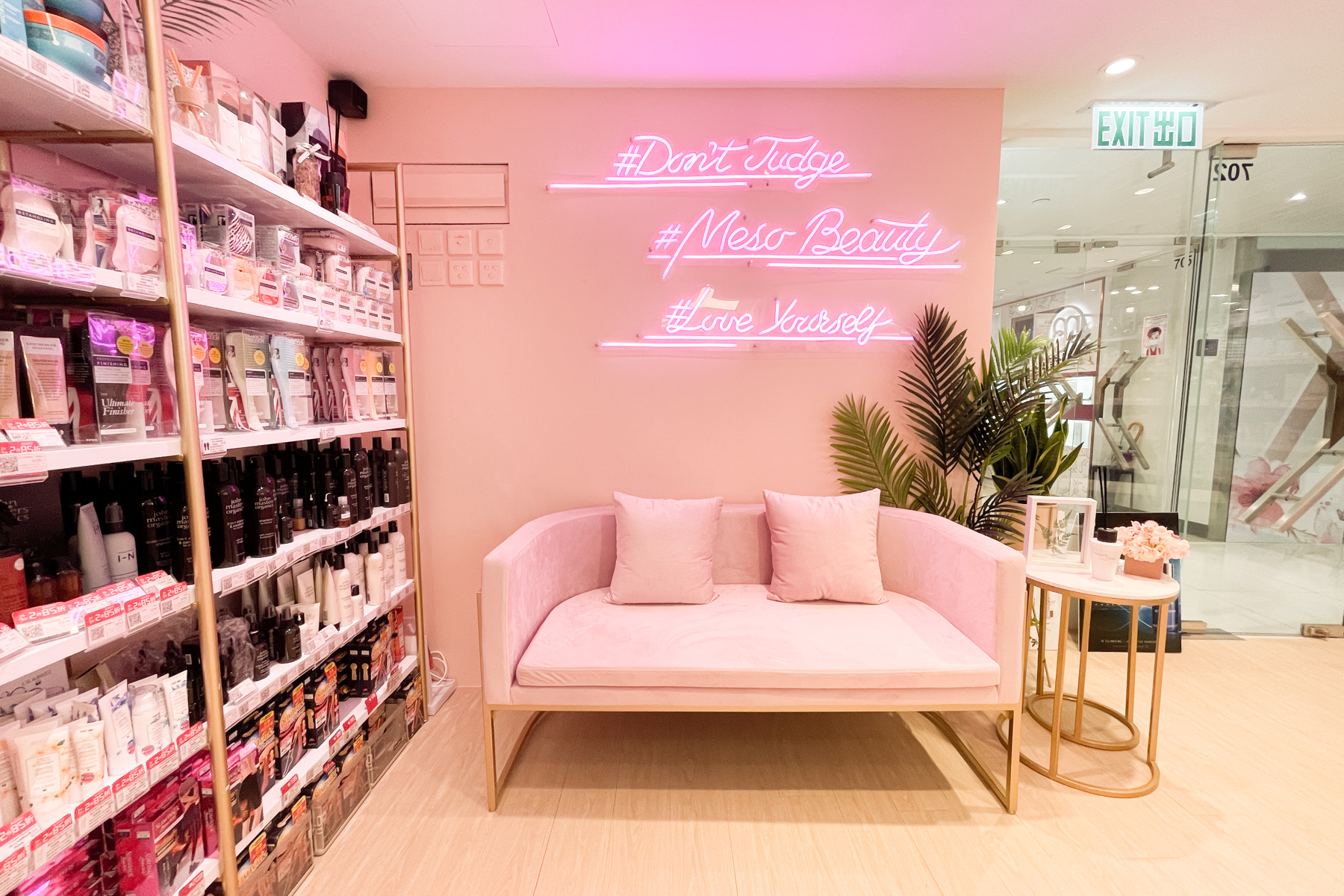 【Waiting area - there is a sofa and all the product and treatment prices are listed clearly in the waiting area, so guests know fully what to expect and will not be experience hard-selling 】
Why love Meso Beauty Lab?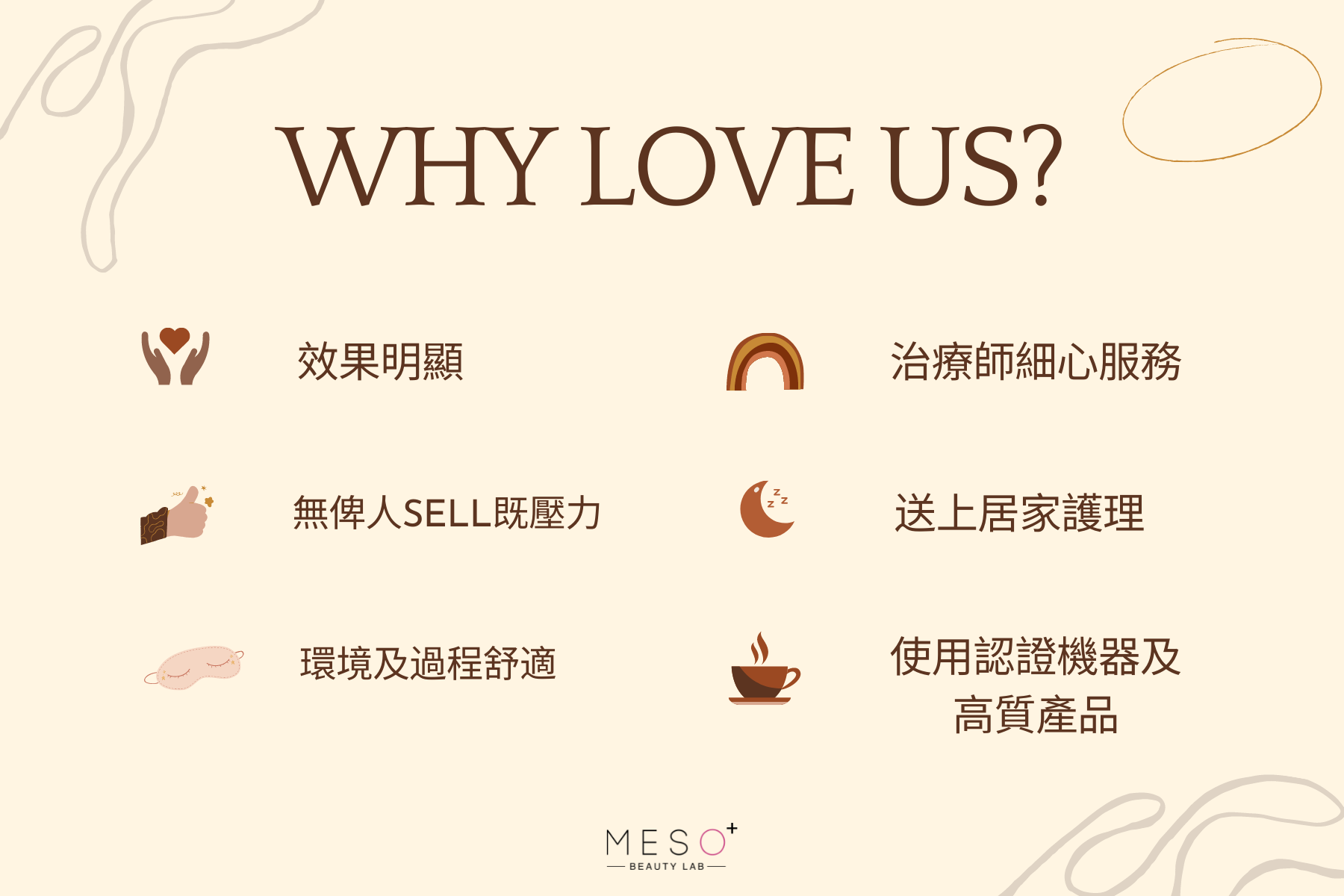 Meso Beauty Lab has always been loved by customers, because their treatments have obvious effects, and they never hard-sell during the treatment process. There is a clear price list to indicate all the charges for the treatment, high transparency and no hidden costs are guaranteed. Guests can enjoy the attentive service of the therapist in a comfortable environment. During the treatment, not only certified machines and high-quality products are used, but also home care will be provided to customers after the treatment, providing one-stop service for customers.
Meso Beauty Lab is your professional and reliable beauty expert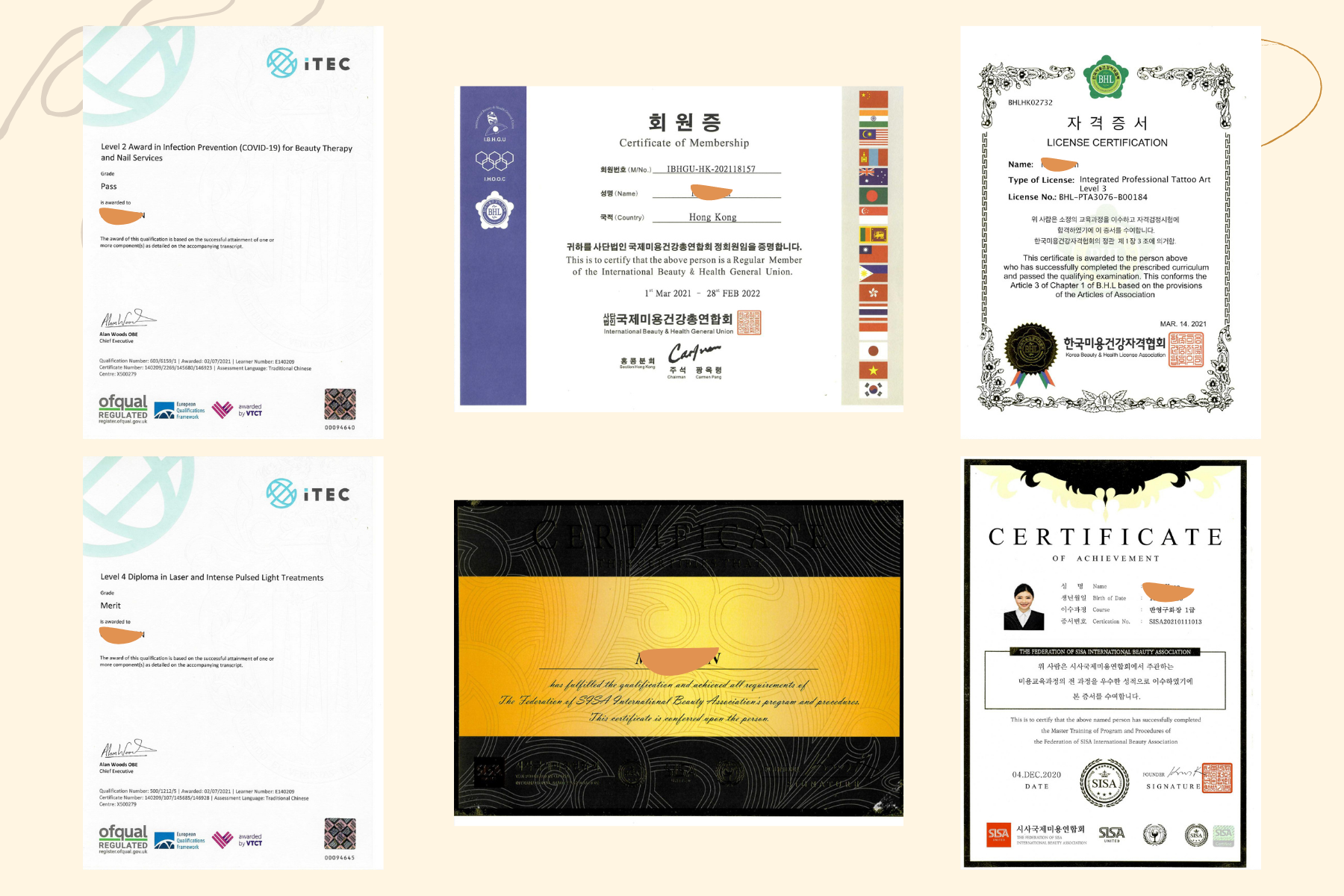 Different from beauty salons with varying quality in the market, Meso Beauty Lab attaches great importance to the skills of employees, and will arrange training and examinations on a regular basis to ensure that beauticians have sufficient skin knowledge and relevant licenses, so that customers can experience treatments in a professional environment. Therefore, in addition to being experienced, all the beauticians have the international level 4 itec and optical therapist licenses, and they have also obtained Itec's latest COVID 19 safety and hygiene license - international infection prevention to ensure hygiene. In addition, the eyebrow beauticians responsible for the service of Semi-permanent Micro-blading Eyebrows (the latest Korean semi-permanent micro-design technology) has also obtained the Korean BHL license qualification, which guarantees confidence.
Never Hardsell, gain customers' trust with results that speaks louder than a thousand words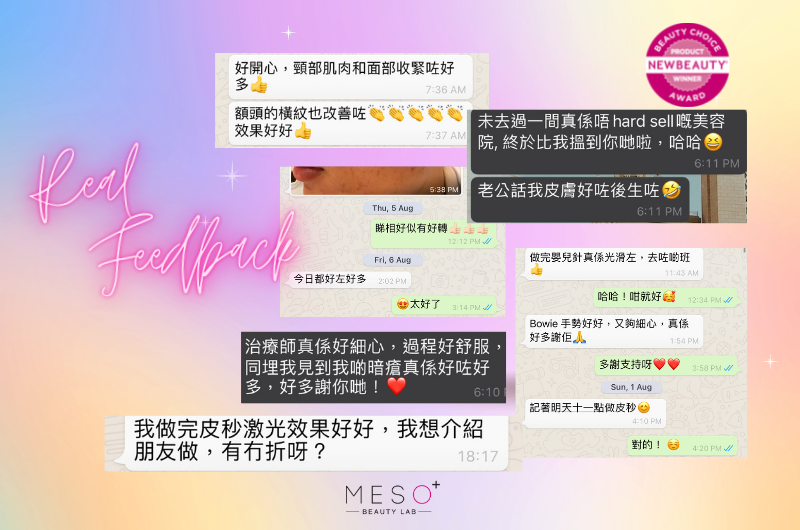 The founder of Meso Beauty Lab has been supported by 10,000 customers in the past ten years, and has been selling beauty products for a long time. He has established beauty retail stores and different online platforms for beauty products. He knows all kinds of beauty
products well, and Meso Beauty Lab is hoping to use relevant beauty knowledge to choose the best and most suitable products for beauty-loving girls, in order to strengthen and consolidate the effect of the treatment for the guests, so that the girls become more confident and glow from the inside out.
Meso Beauty Lab does our best for you
In addition to the diversification of treatments, Meso Beauty Lab also abides by its service commitments. We will never use machines and beauty products of unknown quality like other beauty salons in the market, nor will we reduce the number of shots and energy output of the treatment to make customers buy more sessions. Meso Beauty Lab chooses instruments certified by the US FDA, Korea KFDA, EU CE and GMP certification. In order to prolong the effect after the treatment, Meso Beauty Lab will carefully select and give samples of skin care products for each customer based on the treatment they completed and their skin types, so that customers can perform proper home care.
Popular Treatments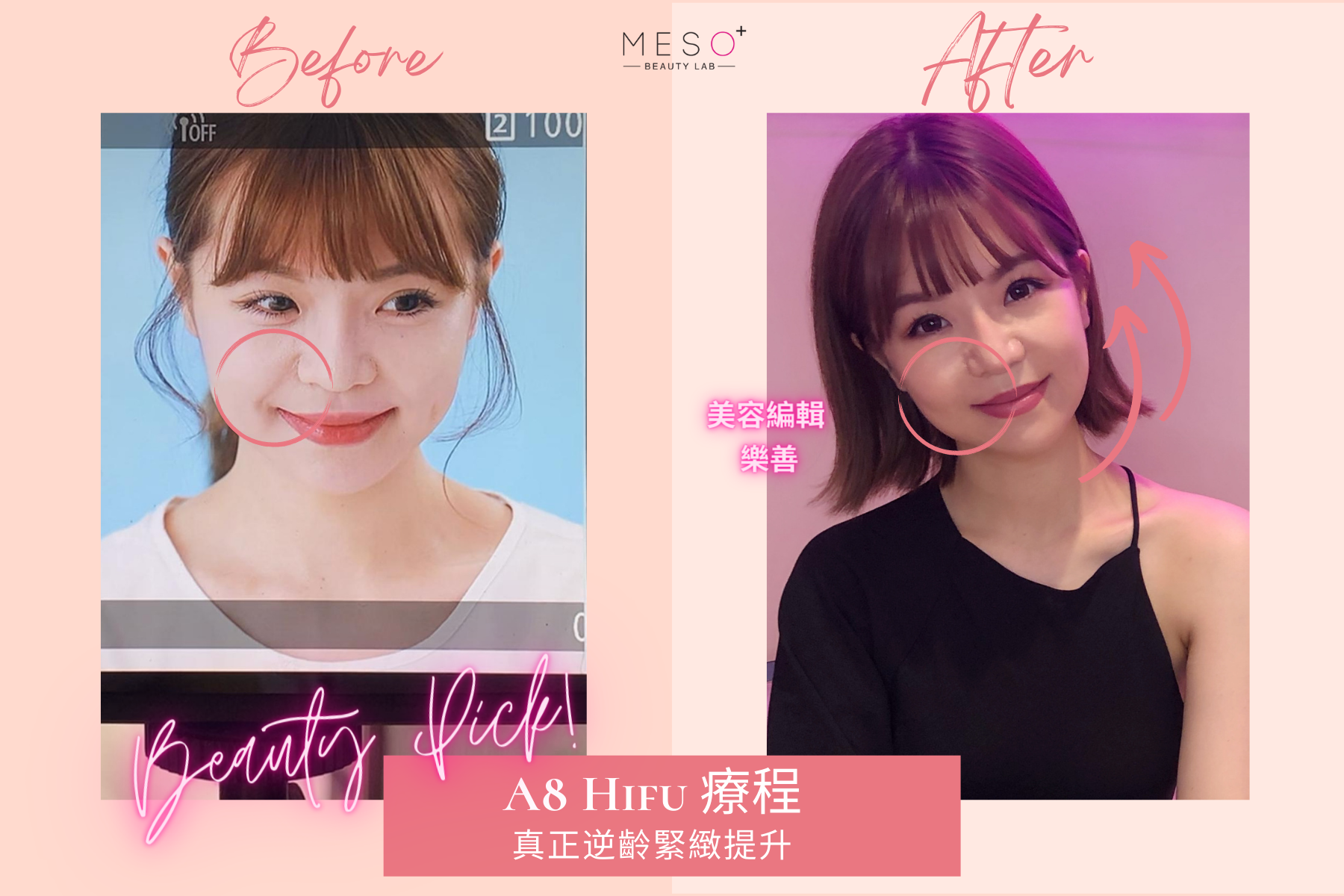 【Anti-aging A8 Hifu Firming & Lifting Treatment】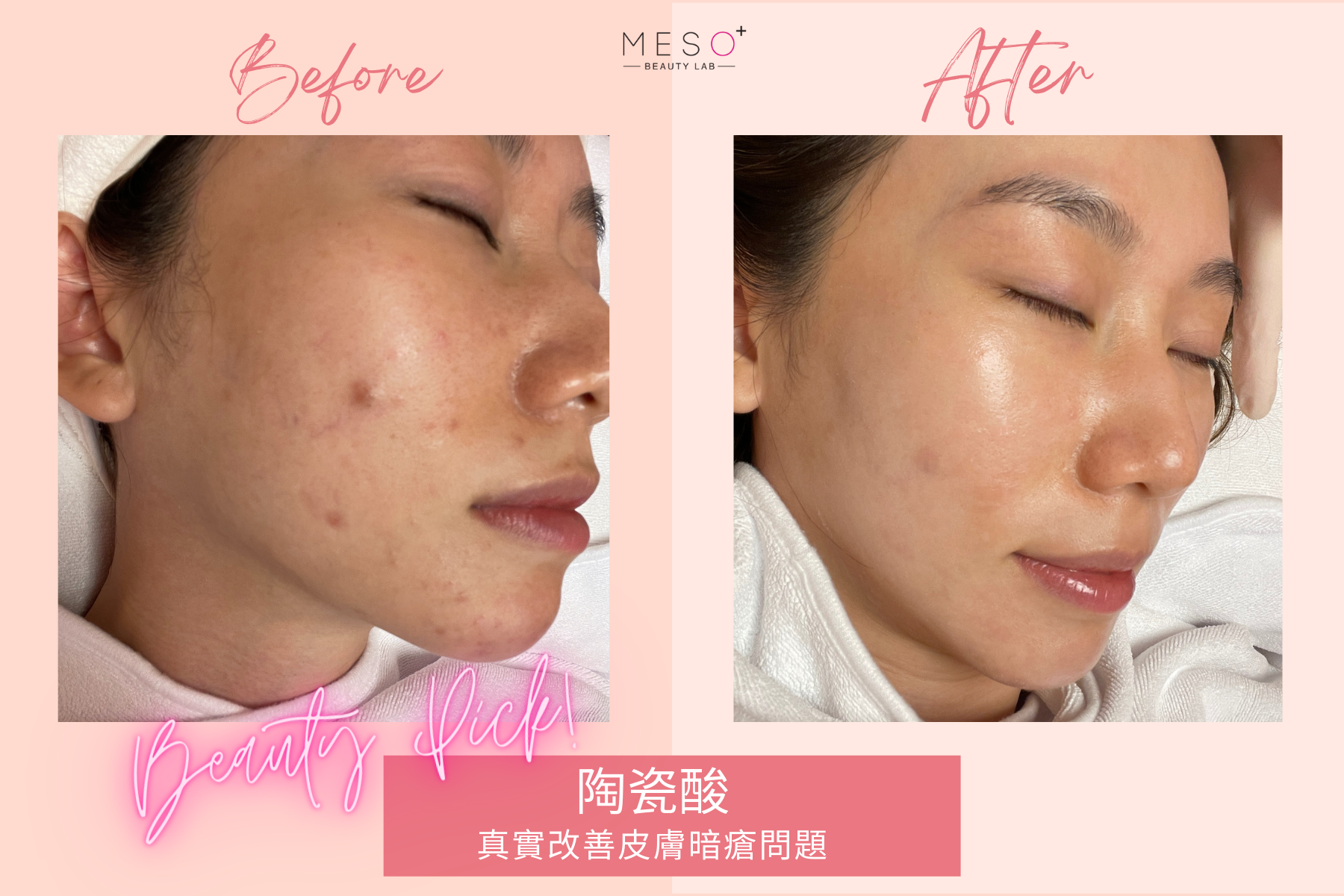 【Ceramic Acid - Really Improves Skin Acne Problems】
International/ Local Certification
Professional Consultation
No Hard Sell
---
---
没有任何效果,店家说后续会有效果,但我只在仪器操作过程中感觉到一点收紧,做完脸就松下来了,之后也没有她们所说的效果
---
非常好的一次体验!Bowie很仔细,态度特别好,眉形和我讨论了好几个样子,做的过程也不疼,很满意。
---
做的无针埋线,皮肤会紧致一些,回家发现皮肤有嫩一些,总体不错,听说半月后紧致效果会更好 。
---
---
People also viewed
marier Skincare
Units 602, 6/F, Mira Place Tower A, 132 Nathan Road, Tsim Sha Tsui
---
---
Unit 702, 7/F, Carnarvon Plaza, 20 Carnarvon Road, Tsim Sha Tsui
See in Map
Highlights
🌿
Natural Skincare Products
🔬
Professional Instruments
🌍
Internationally Qualified
🇪🇺
European Skincare Products
---