---
Booking
Cancellable up to 1 hour before
Medical Cosmetology Treatment
New Customer Offer
Diamond small bubble moisturizing skin peeler
Deep cleansing and injecting essence at the same time improves four major skin problems at once
Detail
New Customer Offer
Ultrasonic needle-free water gun moisturizing treatment
Ultrasonic technology accelerates the introduction of high-concentration growth factors, promotes deep cell metabolism and repairs fragile skin
Detail
New Customer Offer
超聲波活性凝肌高效修護
Introduction
Toby No Hard Sell Certification
Pean Beauty is awarded with the Toby No Hard Sell Certification, which guarantees that you will not face any lengthy, high-pressure hard selling and bombarding, so that you can enjoy your treatment in complete peace and quiet.
Want to know how Toby No Hard Sell Certification can protect you? Please refer to https://toby.fyi/5VCNO2 for more details.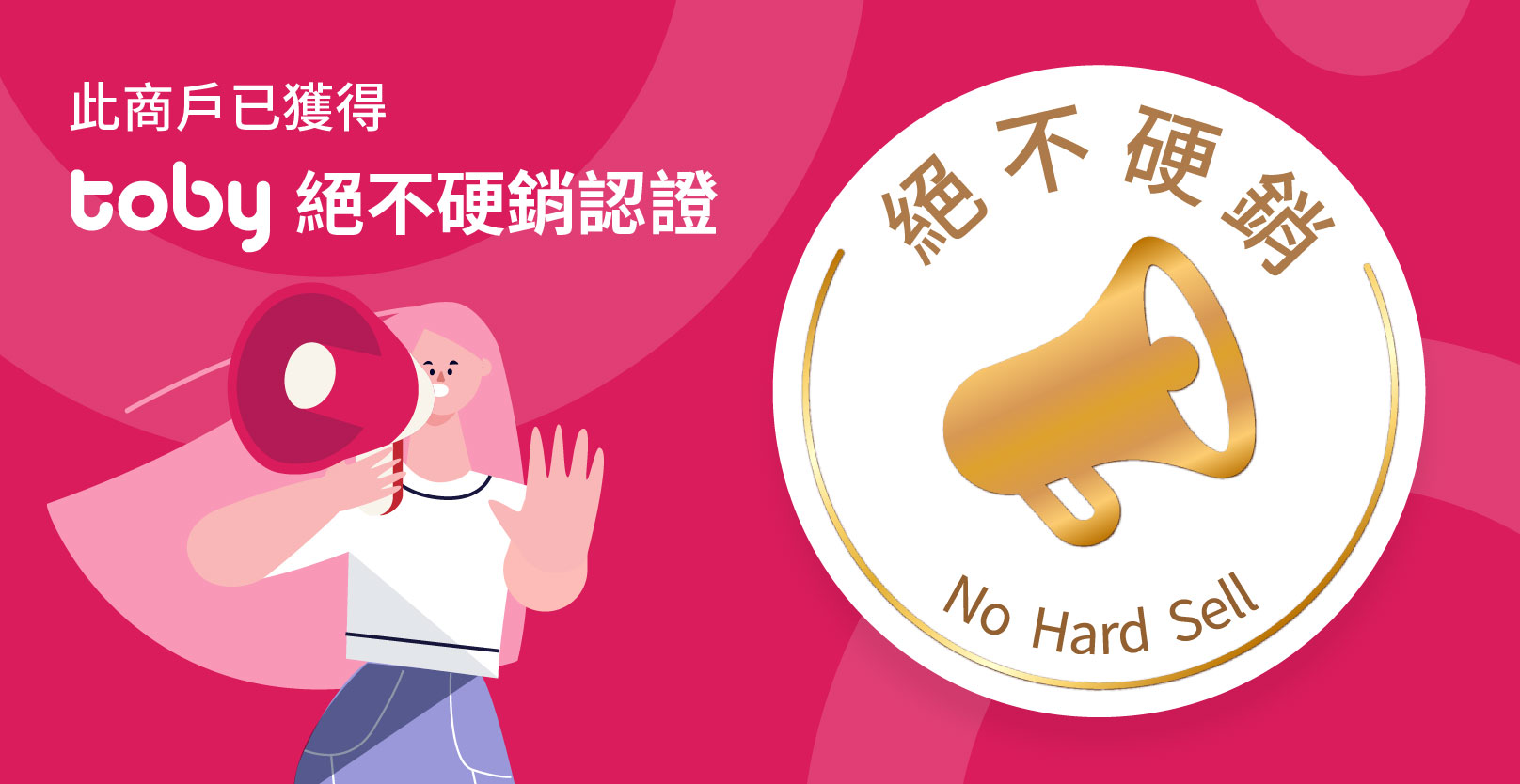 About the Merchant
Dedicated to freezing the signs of skin aging, Pean Beauty has a professional and experienced team that can provide a variety of beauty services to offer you effective results and a relaxing and comfortable experience. Both your body and mind can receive meticulous care, so that you can be at your best from the inside out.
【A Professional & Meticulous Team to Maintain Your Youthfulness】
Pean Beauty regards each customer as unique, offers service with sincerity, and caters to different customer needs. Pean Beauty has hired professional consultants to recommend personalized treatments that yield satisfactory results. In addition, the treatments are performed by experienced therapists, who are both professional and attentive, work hard to minimize any discomfort, and will not conduct any hard selling, so that you can enjoy beauty services in complete peace and quiet. Pean Beauty will also take "before and after" photos to show you the results.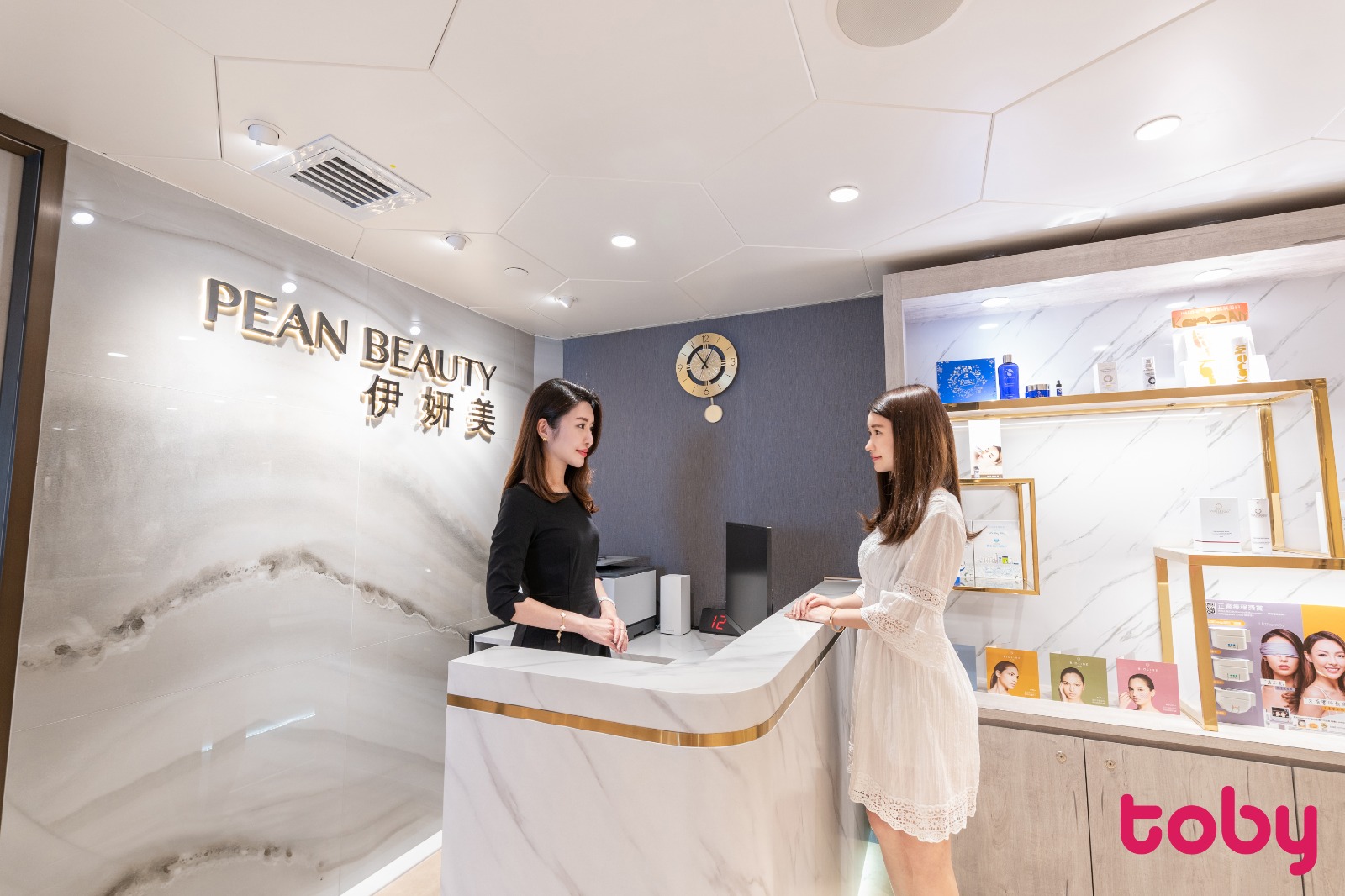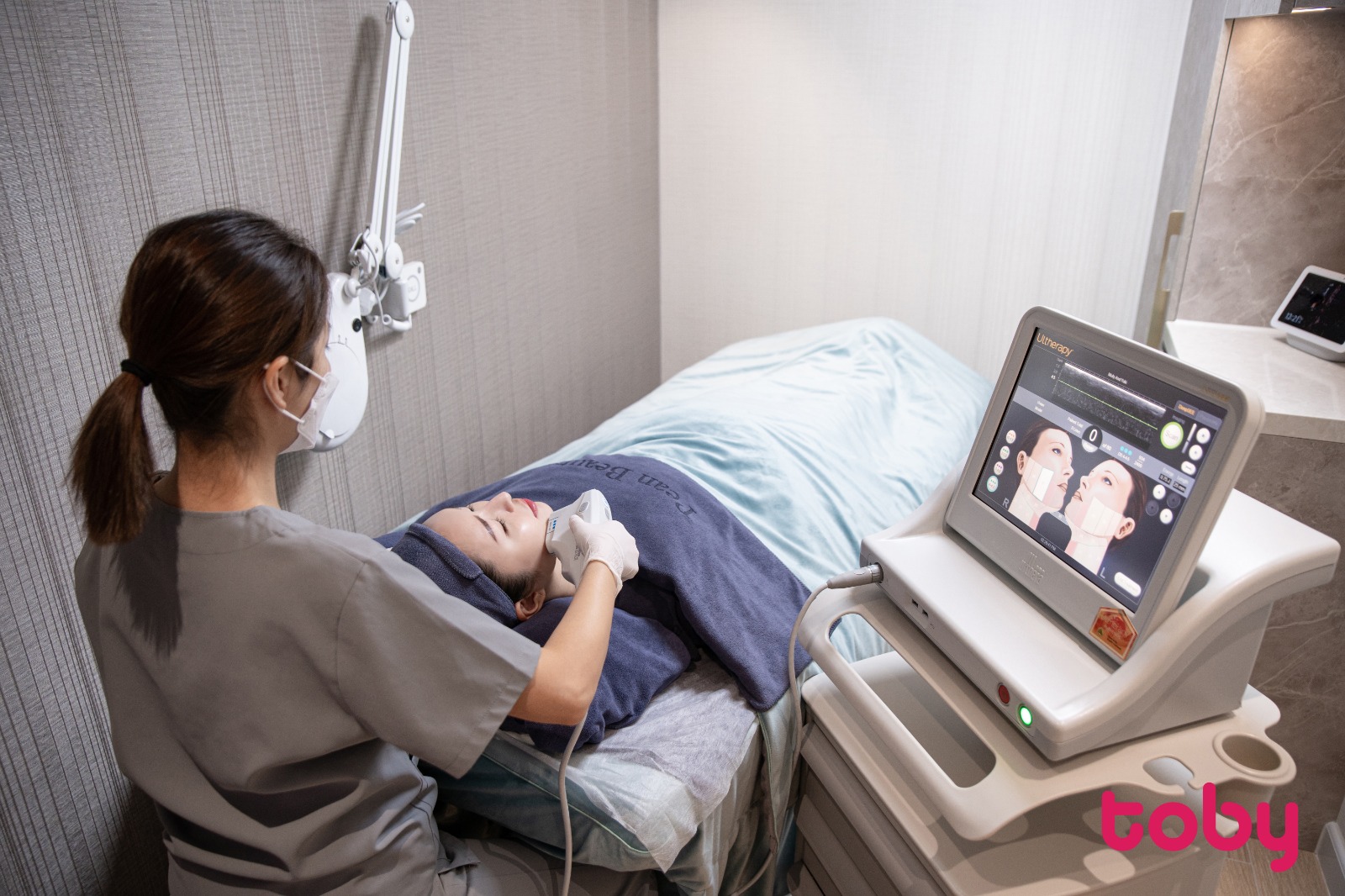 【Newest Technologies & Innovative Service】
Dedicated to importing the newest technologies and quality equipment, Pean Beauty is equipped with multiple internationally certified devices, such as the patented SYLFIRM® (developed by Silicon Valley), the FDA-approved Ultherapy®, and the KFDA-approved Liftera V, etc., which can guarantee the treatments to be effective and safe. Pean Beauty offers various devices for facial and body treatments and is always on the watch for the latest technologies, so that customers can receive all-rounded treatments and optimal results.
【Customized Décor with an Amazing Seaview】
Offering a view of Victoria Habour, Pean Beauty features a minimalist and elegant décor that allows customers to feel comfortable and relaxed. Customers can also freely enjoy the photo room, powder room, and pantry at Pean Beauty. In addition, customers will receive their treatments in an individual room to safeguard their privacy and enjoy music of their choice. All rooms are equipped with a full-size mirror and wardrobe for storage. Pean Beauty is always on the lookout for its customers to provide them with an unforgettable experience.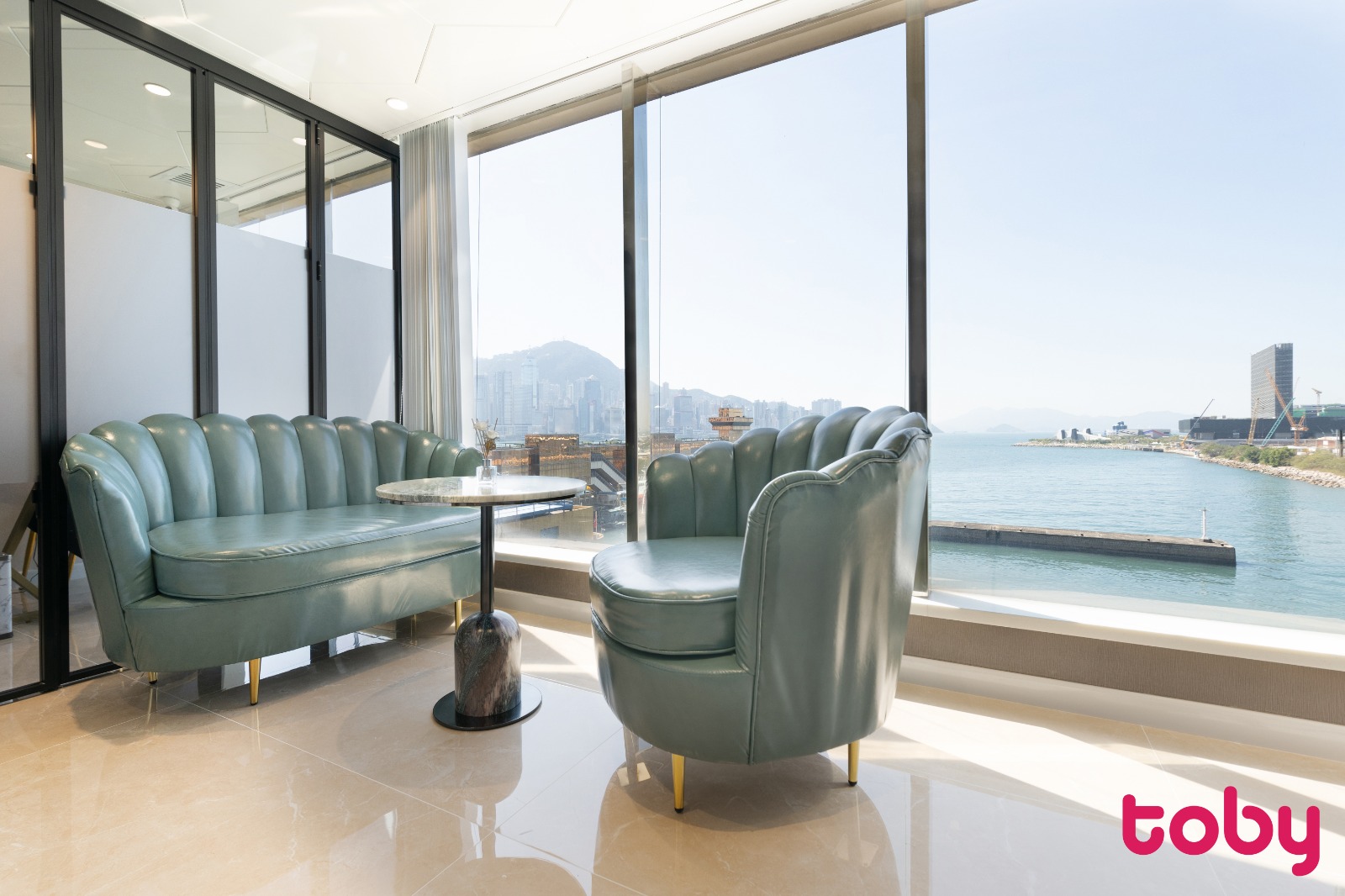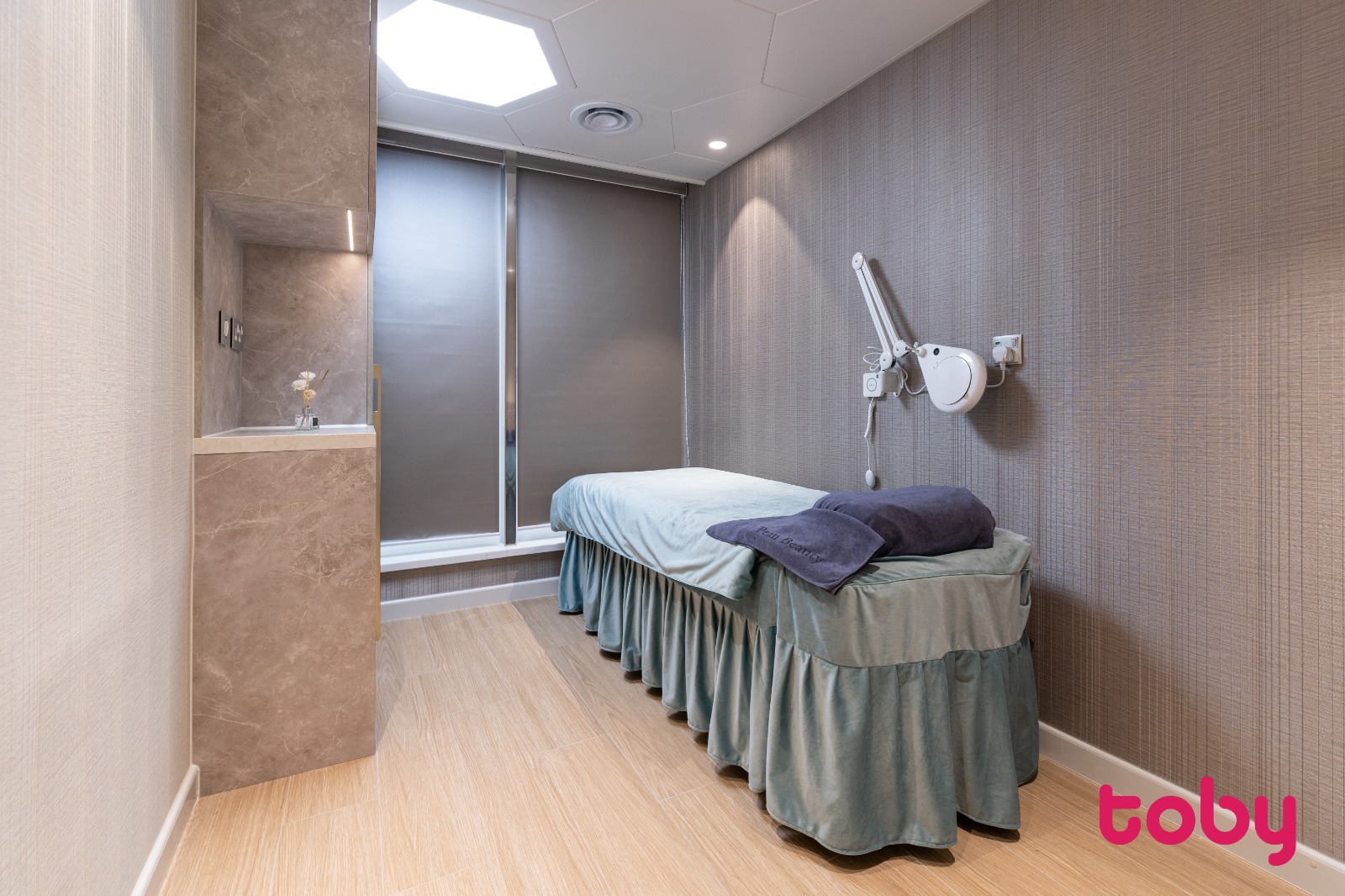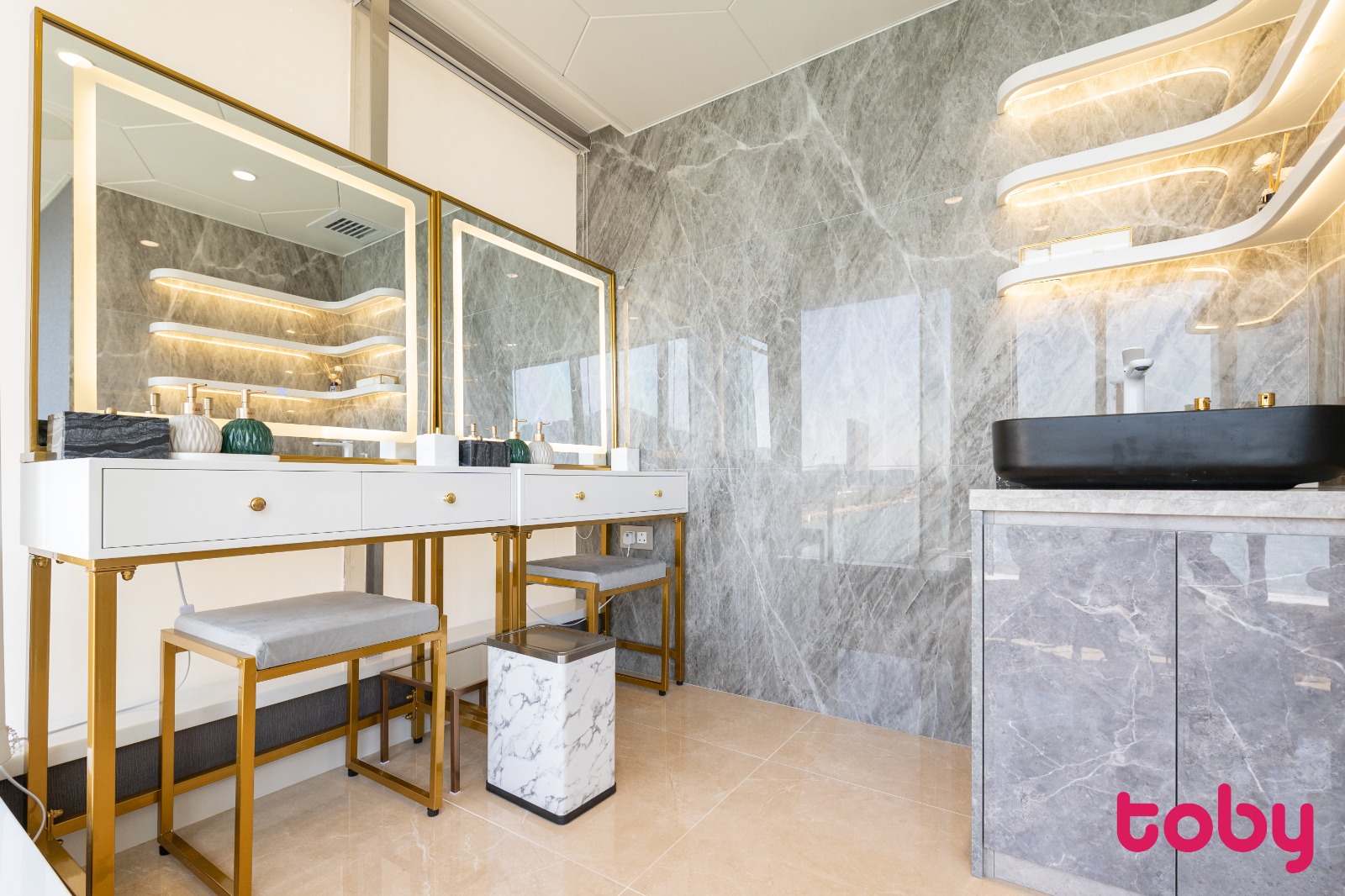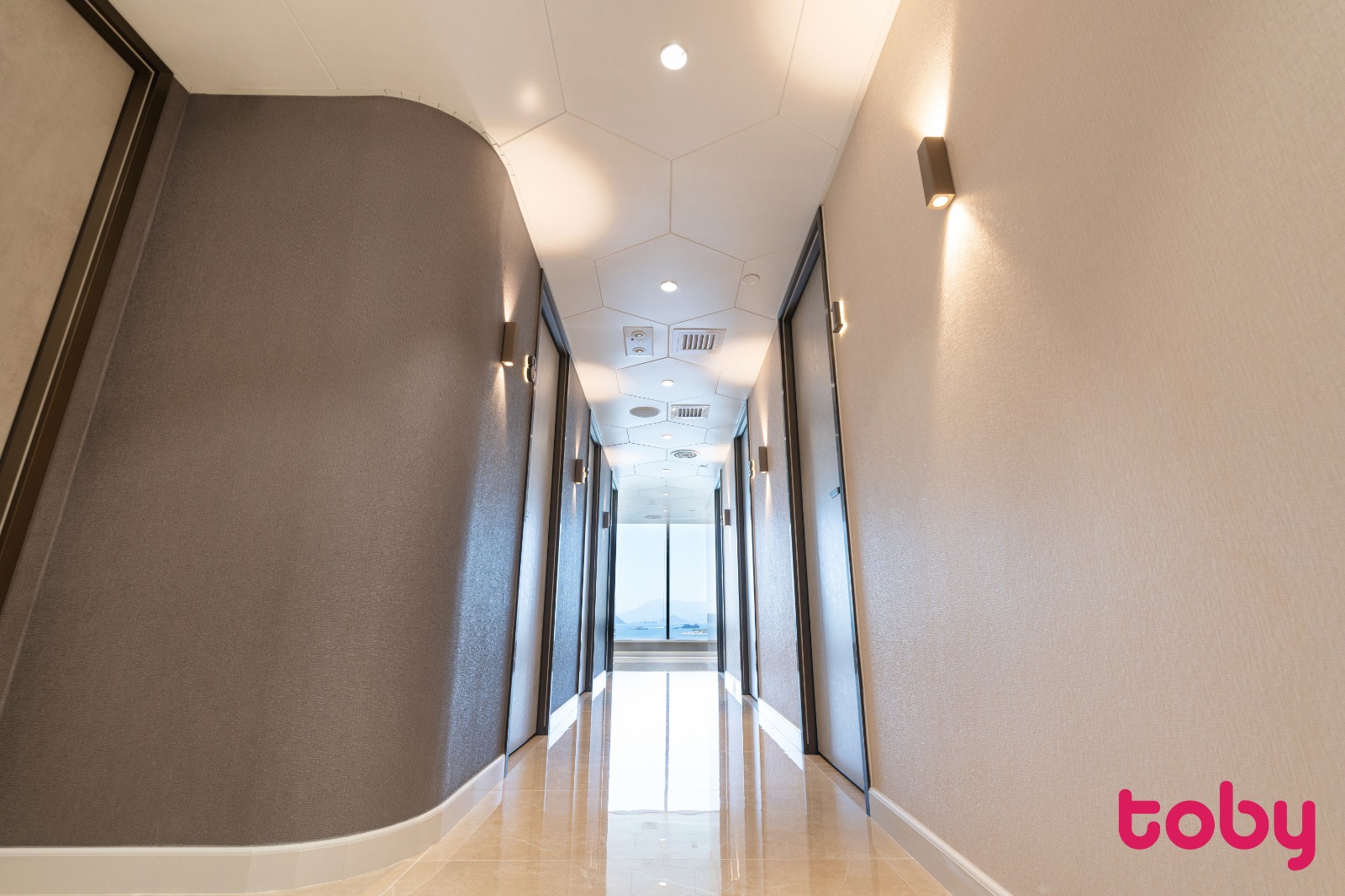 Recommended Treatments
1. 【Hydra Facial Treatment】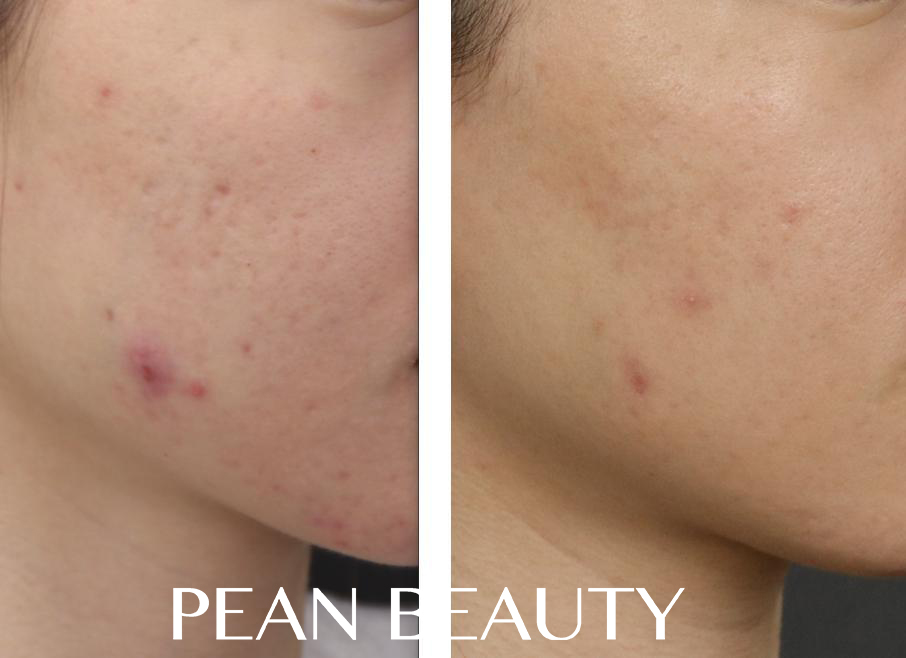 This treatment uses the Korean "pulicious" to treat 4 major skin problems:
✔️Provides deep cleansing and refines pores
✔️Reduces blackheads, comedones and acne
✔️Removes aging keratin and evens skin tone
✔️Infuses an essence to give a deep moisturizing and whitening effect
The combination of a diamond dermabrasion probe head and vortex suction can give pores a deep cleansing to remove dirt, blackheads, and acne. At the same time, it uses the newest EP probe and nano infusion technology to deliver an essence to promote penetration and refine pores. This treatment will conclude with an LE blue light treatment to calm the skin, give an anti-inflammatory and anti-bacterial effect and promote skin repair and regeneration.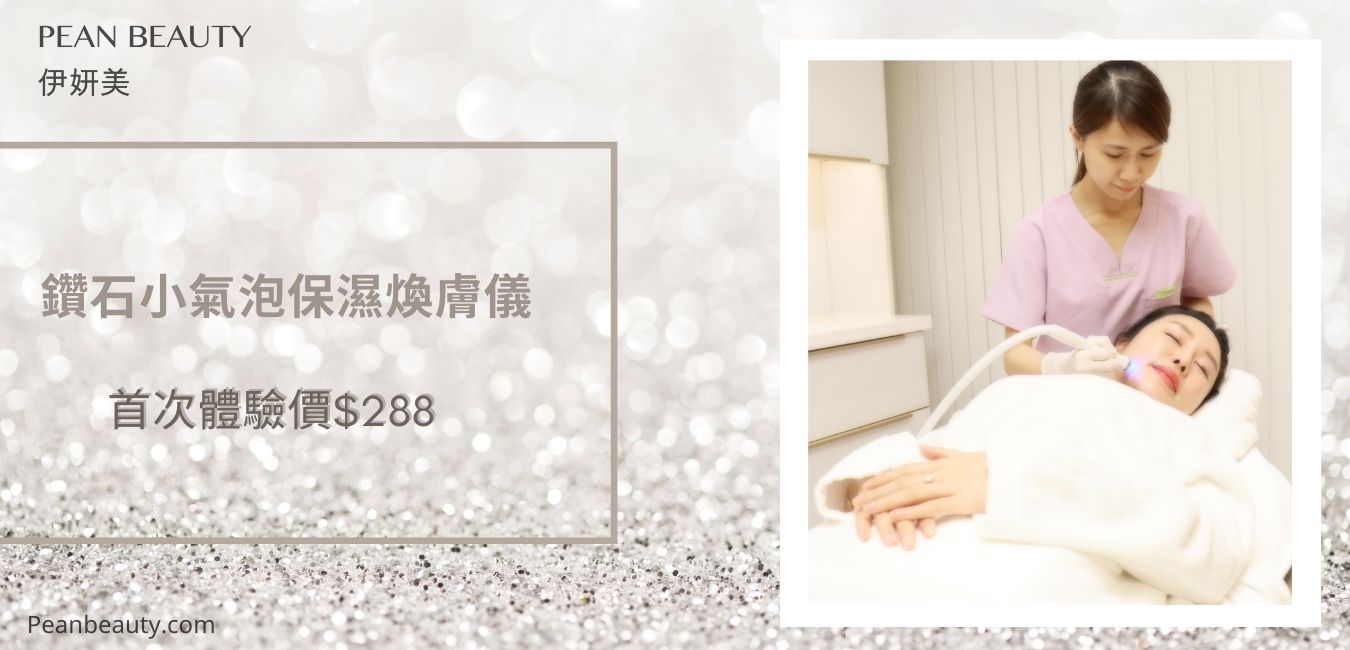 2. 【Customized Ultherapy】
Ultherapy is the only FDA-approved non-invasive neck and face lifting treatment in the world.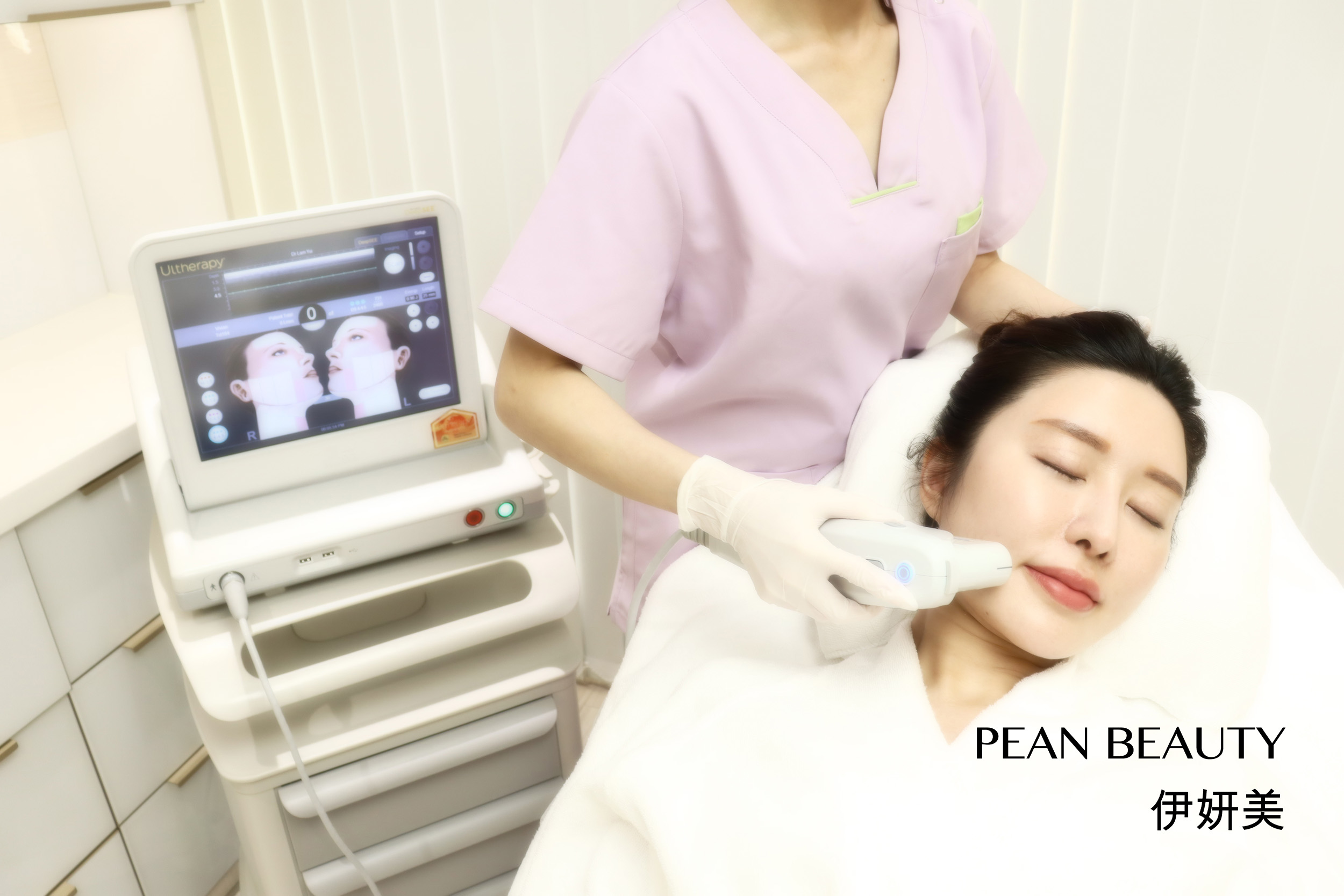 Directly delivering ultrasound to the dermis, Ultherapy can reach 1.5 mm, 3mm and 4.5mm under the skin and emit heat that ranges from 65 to 70°C. While the 1.5mm setting is used to enhance skin around the eyes, the 3.0mm and 4.5mm settings are suitable for the dermis and fascia respectively to boost collagen production and provide a listing effect. This treatment offers results that are equivalent to a surgical facelift and an intelligent design that can prevent heat damage to the epidermis!
The effects of 1 session can last for 2 years!
✔️ Firms skin
✔️ Boosts collagen production and improves skin texture
✔️ Reduces sagging
✔️ Targets puffy face
✔️ Targets double chin
✔️ Enhances contour
✔️ Lifts eyes and reduces undereye bags
✔️ Enhances skin on the neck
No Hard Sell
Professional Instruments
Professional Consultation
PayMe Exclusive Discount
---
---
美容師講解同分析得好詳細,手勢好好👍 做完之後效果明顯 環境令人好relax 完成療程後無hard sell, 會問返皮膚有無咩不適 推薦試做👍😆
---
做完塊面分別幾大,皮膚滑左膚色均勻左,暗瘡印有明顯減淡。 除咗做超聲波嗰個第二部份,有啲大聲要注意下外,第一部份真係幾舒服。
---
職員服務態度良好,唔 hard sell,美容效果與預期相同
---
---
People also viewed
Beauty Star
3/F, Po On Commercial Building, 198 Nathan Road, Jordan
JC Beauty (TST)
Flat B, 17/F, Southgate Commercial Centre, Granville Road, Tsim Sha Tsui
---
---
Information
Address
Suit 801C, Tower 1, China Hong Kong City, 33 Canton Road. Tsim Sha Tsui, Hong Kong
See in Map
Highlights
🔬
Professional Instruments
🇪🇺
European Skincare Products
✔️
Internationally Qualified
🌿
Natural Skincare Products
---