per FACE Aesthetic (Central)

Verified
---
Booking
Cancellable up to 1 hour before
Beauty Pass
Medical Beauty Treatment + Facial Treatment + Eye Treatment
Medical Beauty Treatment & Facial Treatment & Eye Treatment
Christmas Offer
奇蹟補水•亮眼•去斑組合(送MediHair Spa)
Introduction
【per FACE Medical Beauty Center】
per FACE uses top new medical beauty technology that can effectively treat, improve and prevent various skin conditions. Per FACE's beauty salon uses equipment that is certified internationally, and strives to provide the highest quality and most effective service and products to customers so you can beam with confidence and look even more beautiful.
Located where the international fashion brands are in Queen's Road Central in Central, per FACE is conveniently located in the city center and is in a good location. The building has 3 floors and the environment is spacious and elegant. There are 22 treatment rooms and over 90 top beauty medical equipments to give customers an excellent personal makeover.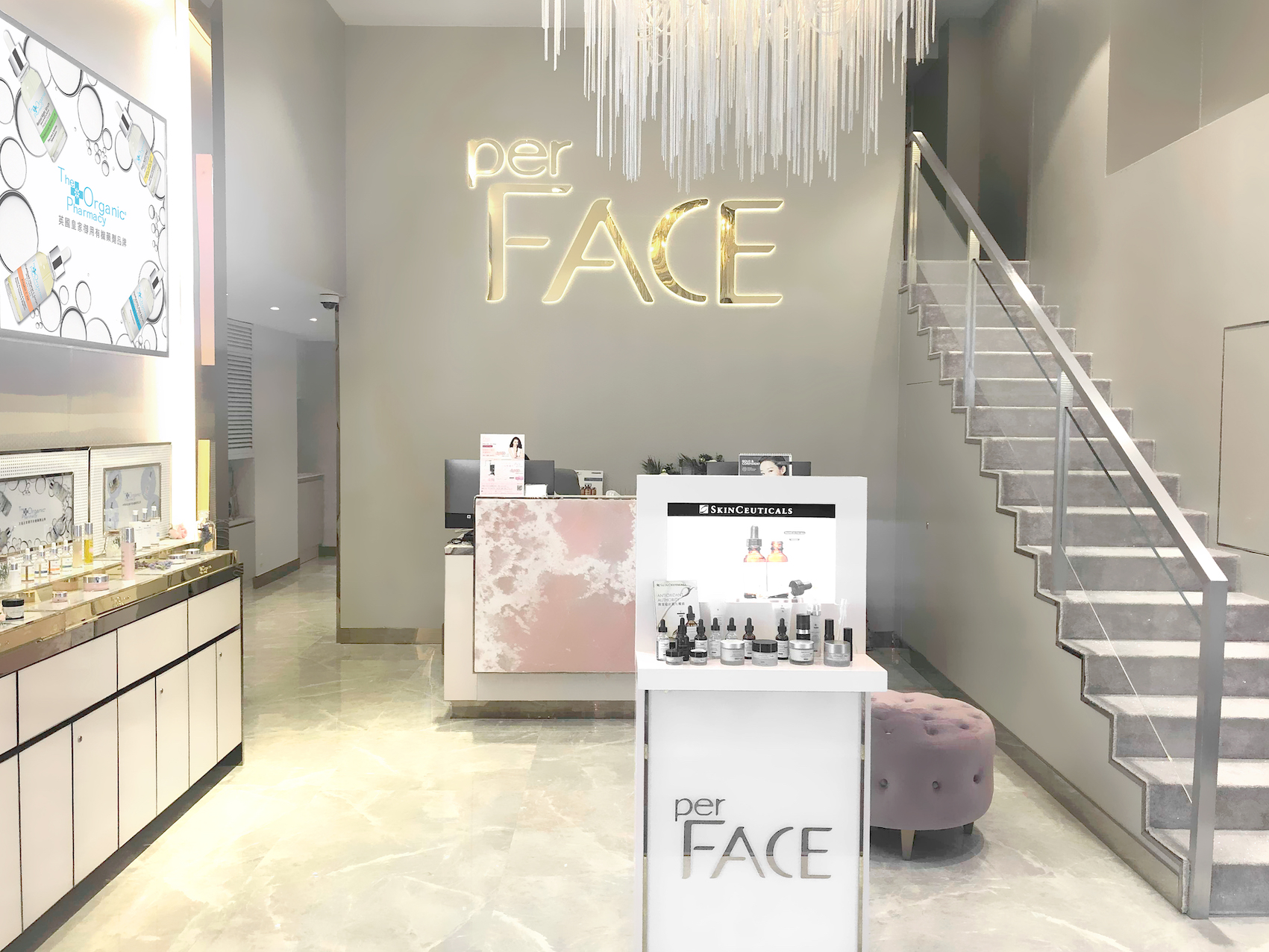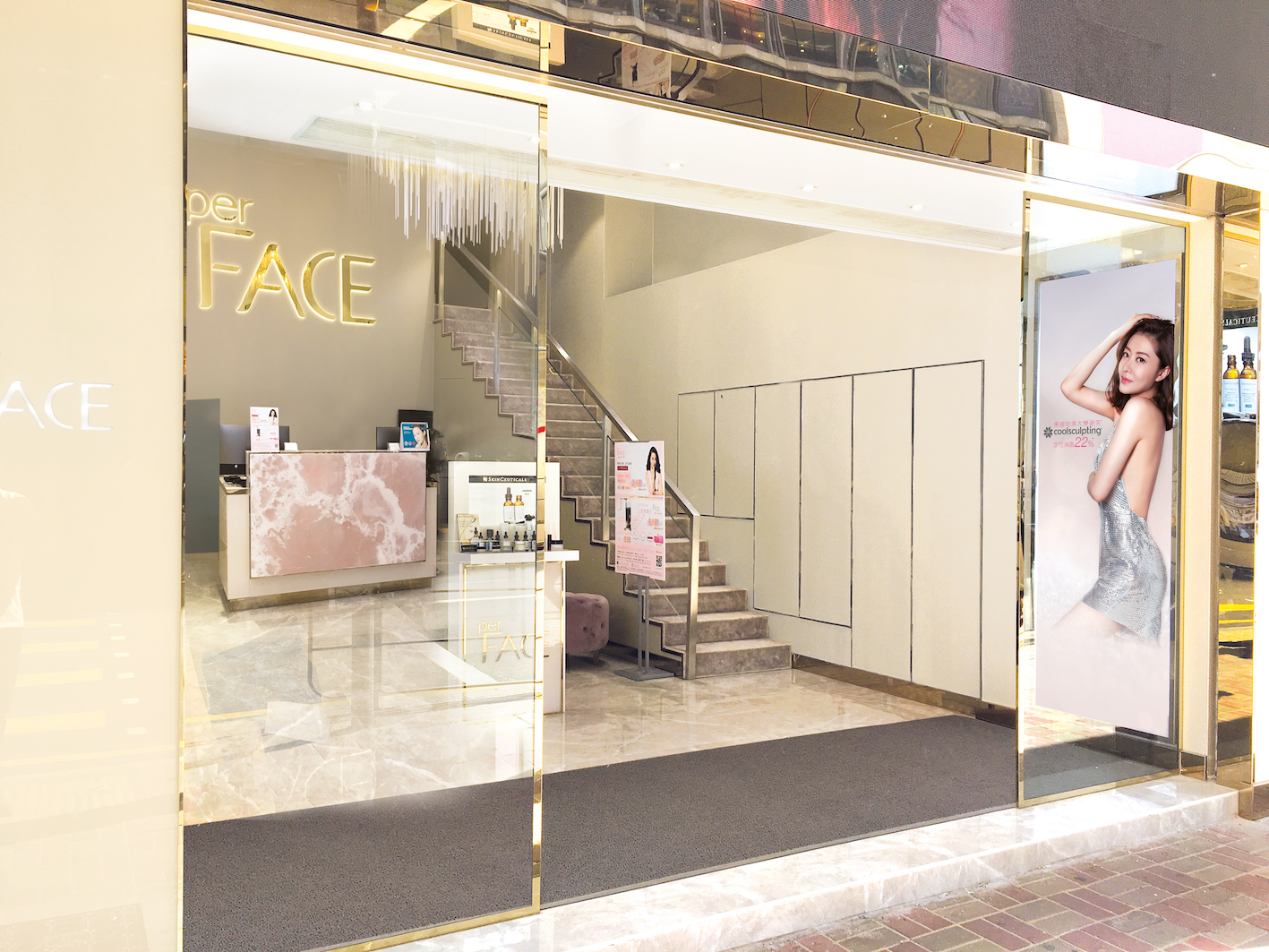 【per FACE is a professional and reliable medical beauty center】
per FACE has a professional and experienced medical beauty team and our beauty technicians have achieved ITEC4 international approval and is a certified laser treatment operator. Combining medical expertise and beauty knowledge, per FACE aims to provide the most effective, safe and comprehensive treatments.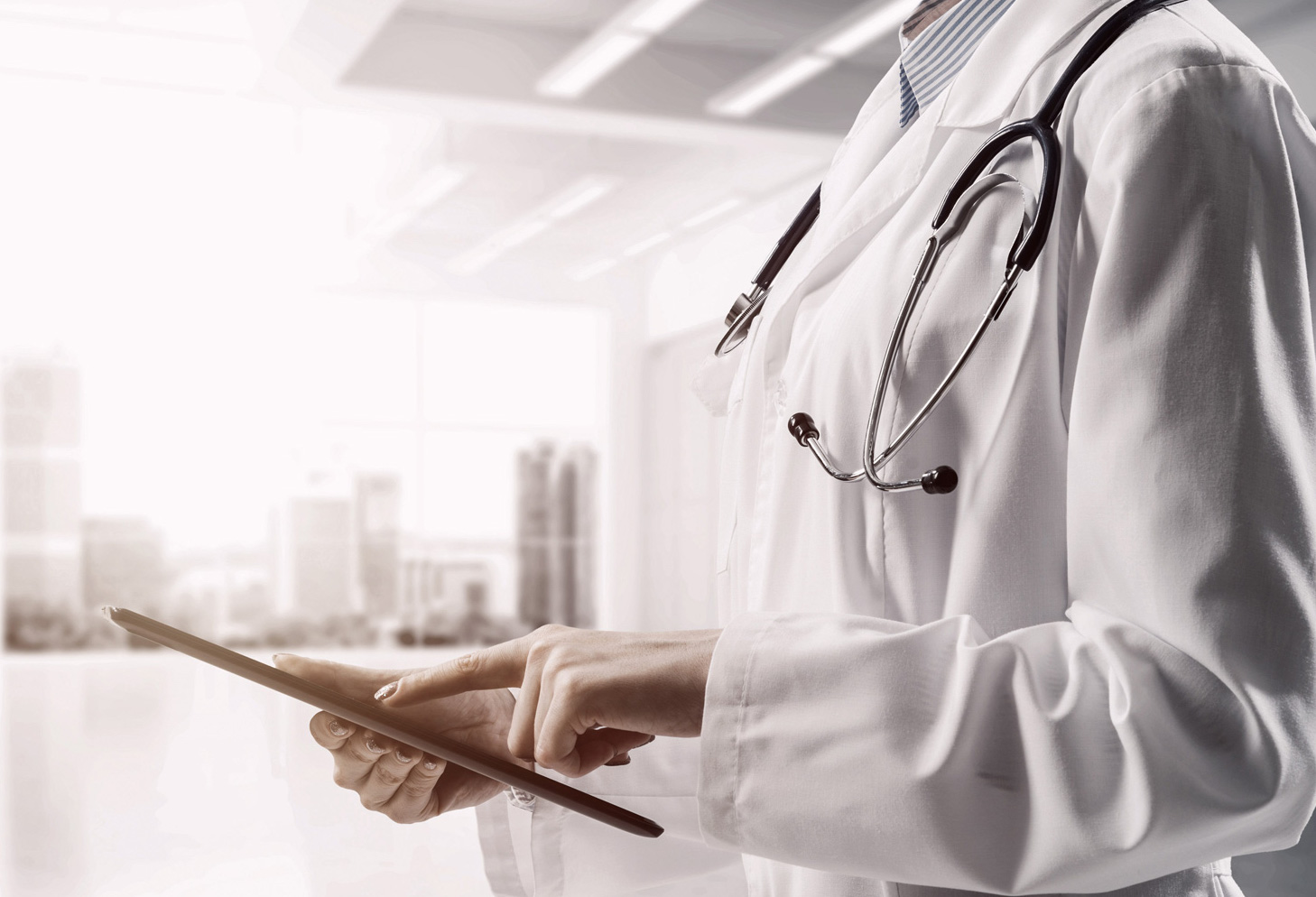 per FACE sincerely provides quality service and has been awarded international brands' quality management approval ISO9001:2015. Obtained excellent performance and high recognition in the eight quality management principles, pays attention to customer needs and treats each other with honesty, reliability and hospitality.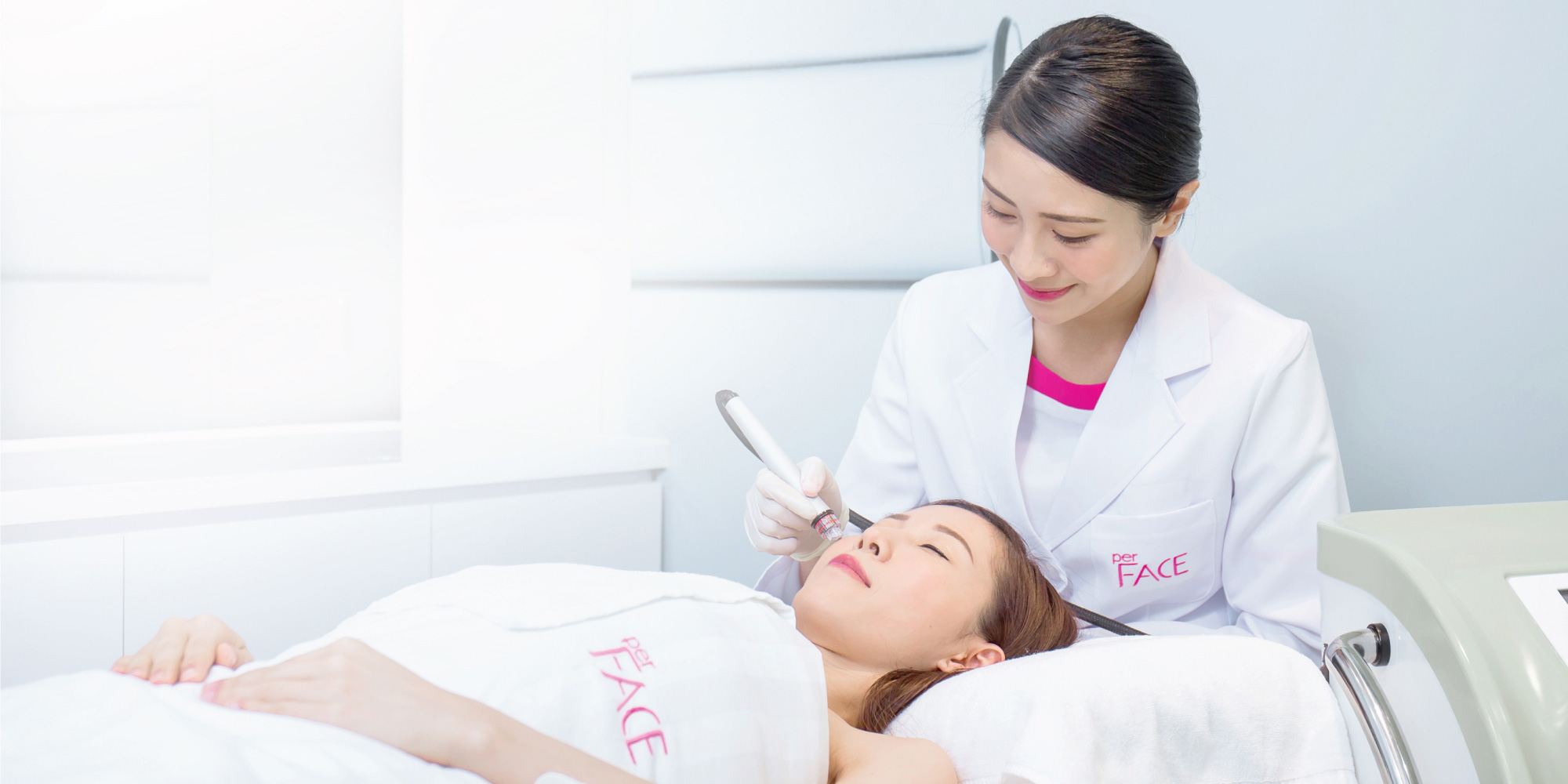 per FACE Popular Treatments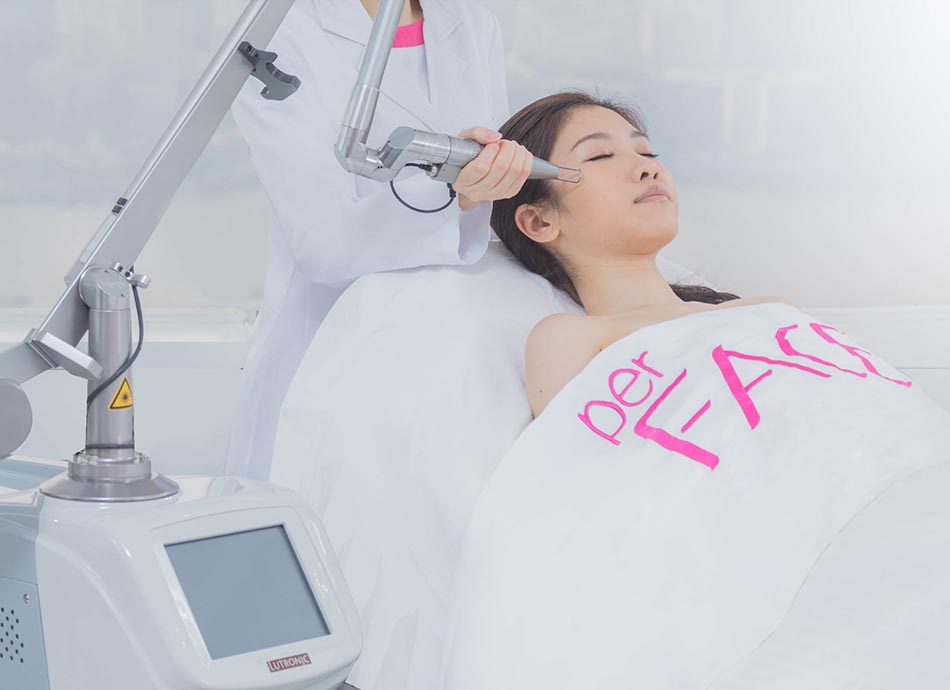 【1064nm Laser Whitening Soft Skin Treatment】
per FACE's 1064nm laser whitening soft skin treatment uses 1064nm laser wavelength energy which can penetrate the skin, decompose melanin, activate collagen reorganization and proliferation, vaporize excess cutin and lighten facial hair, whiten, balance skin color and use laser energy to open the cell channel for deep cleaning, balance the oil secretion, adjust skin absorption, improve skin dullness, roughness, sagging and spots.
1. per FACE Original Method – Specifically targets skin problems
2. Guaranteed number- per FACE'a number of posts is 12 times more than the market
3. Cold therapy soothing - -5°Cold wind greatly reduces burning sensation
Treatment Effect:
1. Whitening and spots removal
2. Minimize pores
3. Remove yellow skin
4. Reduce wrinkles
5. Neutralize acne spots
6. Improve skin immunity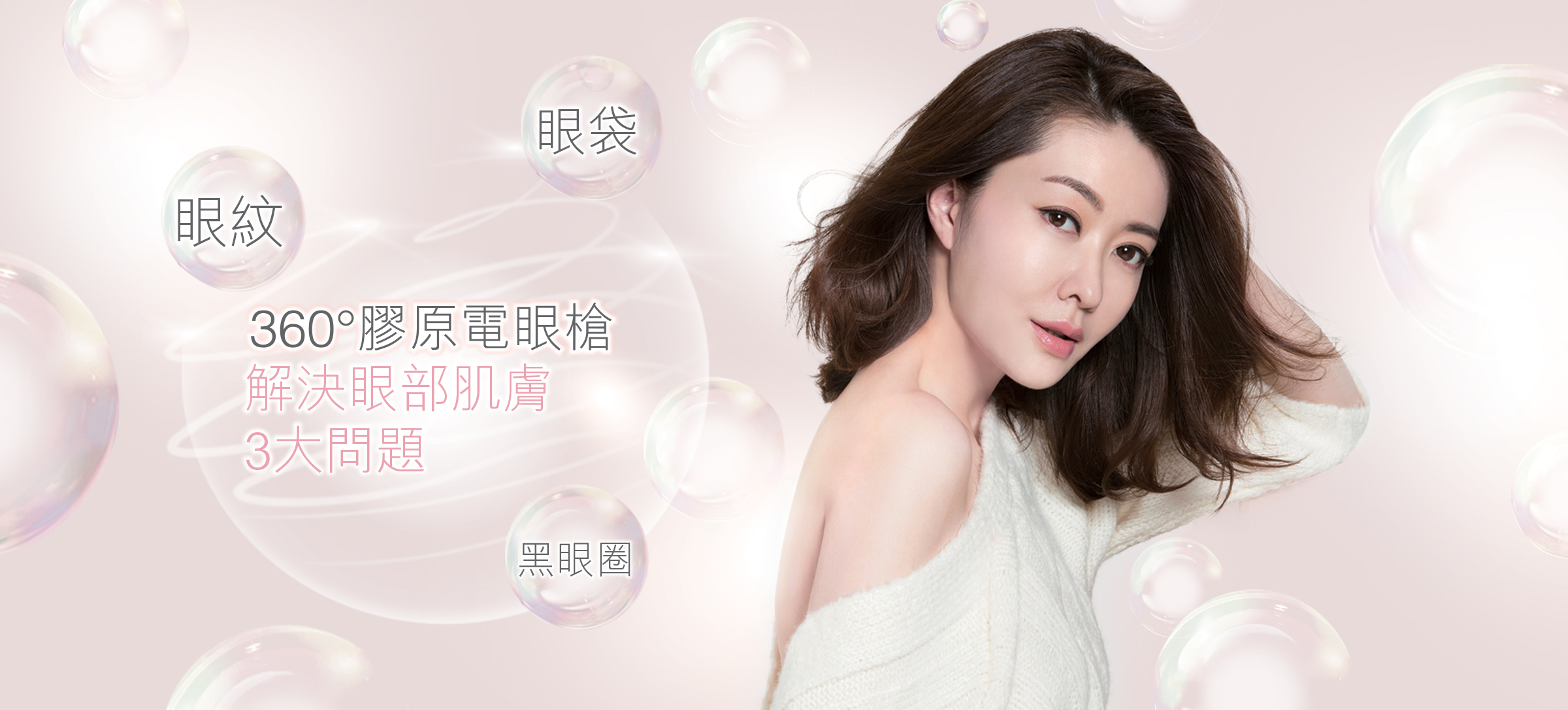 【360° Collagen Electric Eye Gun】
per FACE's 360° collagen electric eye gun uses unipolar segmented radio frequency technology to heat the inside of the skin to 60- 70℃. The energy reaches the dermis ,equipped with 7mm eye dedicated probe, 60° completely adheres to the skin around the eyes, and thoroughly solves the skin's 3 big problems: reduce wrinkles, remove eyebags and reduce dark circles.
Ultra radio frequency technology destroys first then repairs.
The heating process first destroys the intramolecular hydrogen bonds of the dermis layer, breaks up the collagen molecules then rejoins and shrinks.
Activating the collagen self-repair mechanism, rebuilding the role of supporting the skin, making the sagging skin rise and the skin will instantly restore elasticity and tension.
Treatment Effects:
1. Instantly improve eyebags
2. Improve the color around the eyes and dark circles
3. Reduce the wrinkles around the eyes
4. 360° increase the tension of the skin around the eyes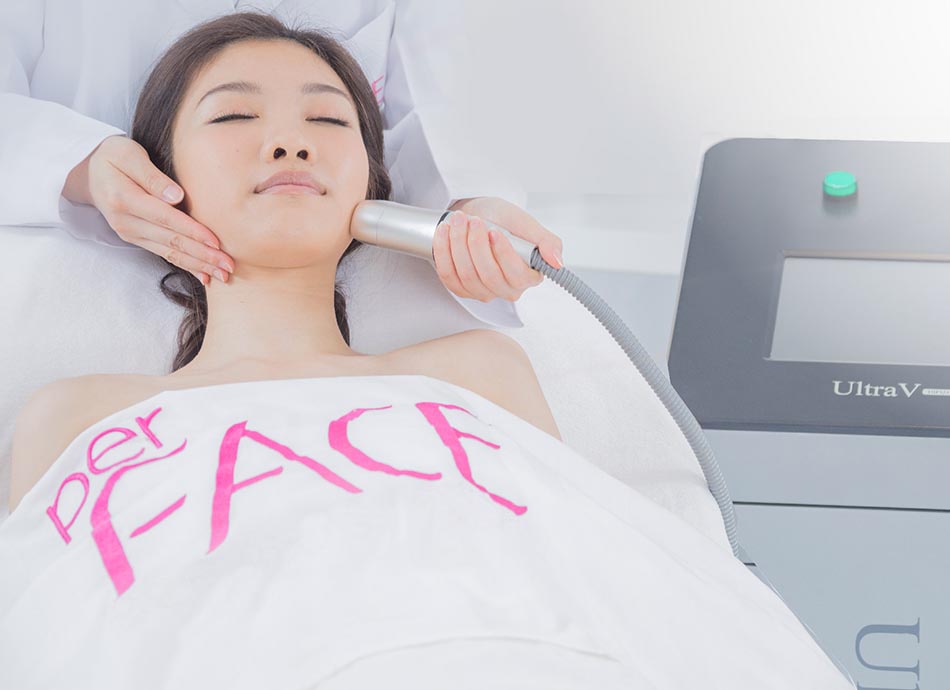 【Ultra V Shaping and Rejuvenating Treatment】
A new generation of non-invasive micro-surgery technology certified by South Korea's KFDA and GMP with medical-grade high efficiency intensive click ultrasound technology. Noninvasive and painless direct access to the subcutaneous 3.5mm collagen layer and 4.5mm fascia layer building an invisible net with the heat activated collagen effect like collagen to promote the synthesis of collagen cells making the skin firm, full of elasticity and creating the V-shaped face shape.
Treatment Effect:
1. Reorganize and activate collagen proliferation
2. Tighten lower chin
3. Firm up sagging of the skin
4. Increase the skin tightness
5. Reduce wrinkles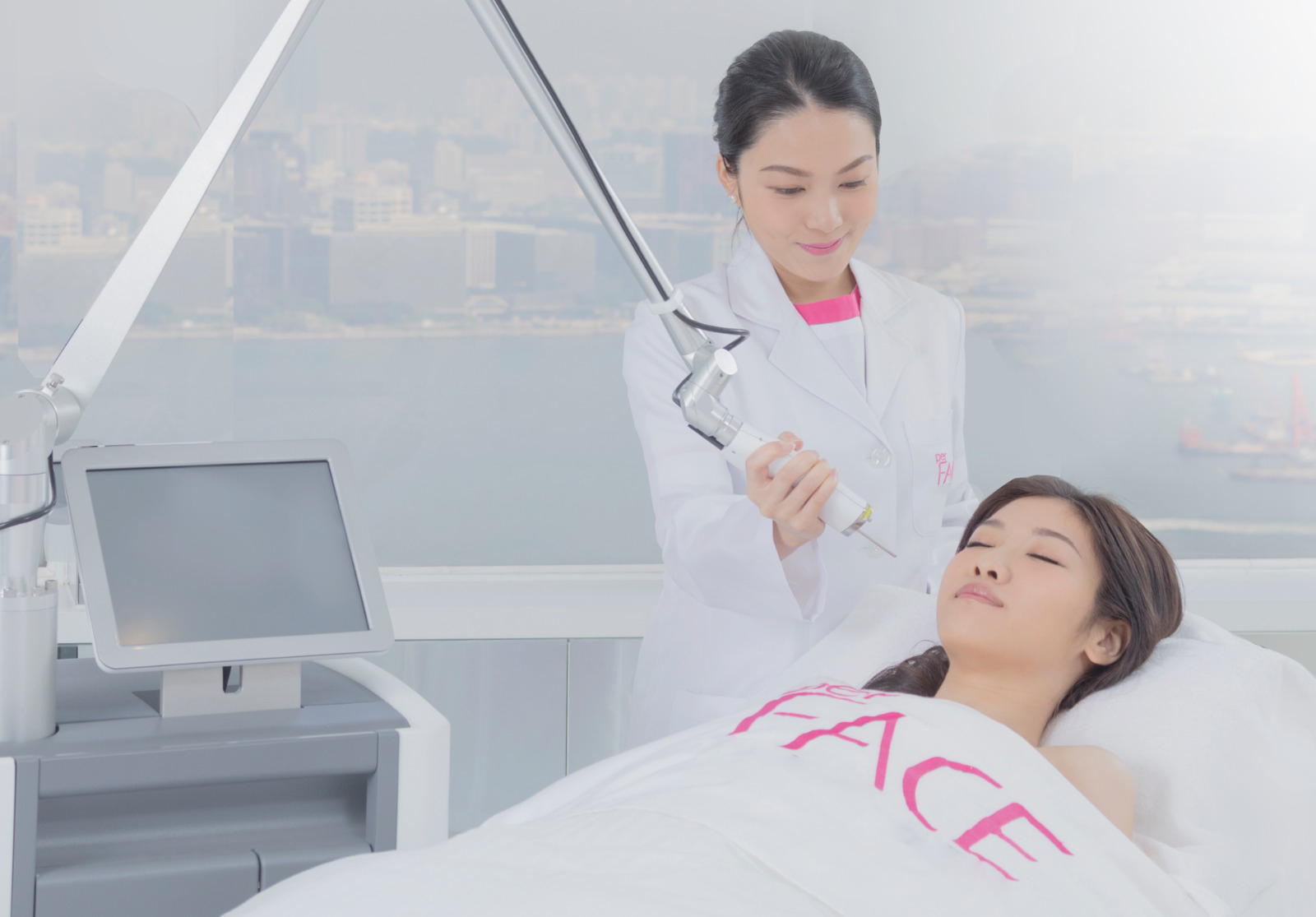 【PICO Picosecond Whitening Laser Treatment】
The speed of picosecond laser is 1000 times that of traditional nanosecond laser!
per FACE's picosecond laser treatment is called Pico enLIGHTen,Pico enlighten uses short amount of time and is highly effective and can produce laser pressure vibration principle ,shatters stubborn stains and long-standing pigment to a dusty state which more easily excretes through the body's metabolism.
No-pain,zero trauma and effectively improve various kinds of spots, such as age spots, freckles, hormonal spots and prevent melanin regeneration.
Super high energy, multiple wavelengths of 532nm / 1064nm / 670nm thoroughly removes dark and light spots,whitens the skin, does not scab、does not turn dark and does not harm the skin.
Treatment Effect:
1. Super fast and accurate removal of stains
2. Smooth out bumps
3. Stimulate collagen renewal, chase rough defects
4. Does not dry、does not scab、will not become thin
5. Whiten and soften skin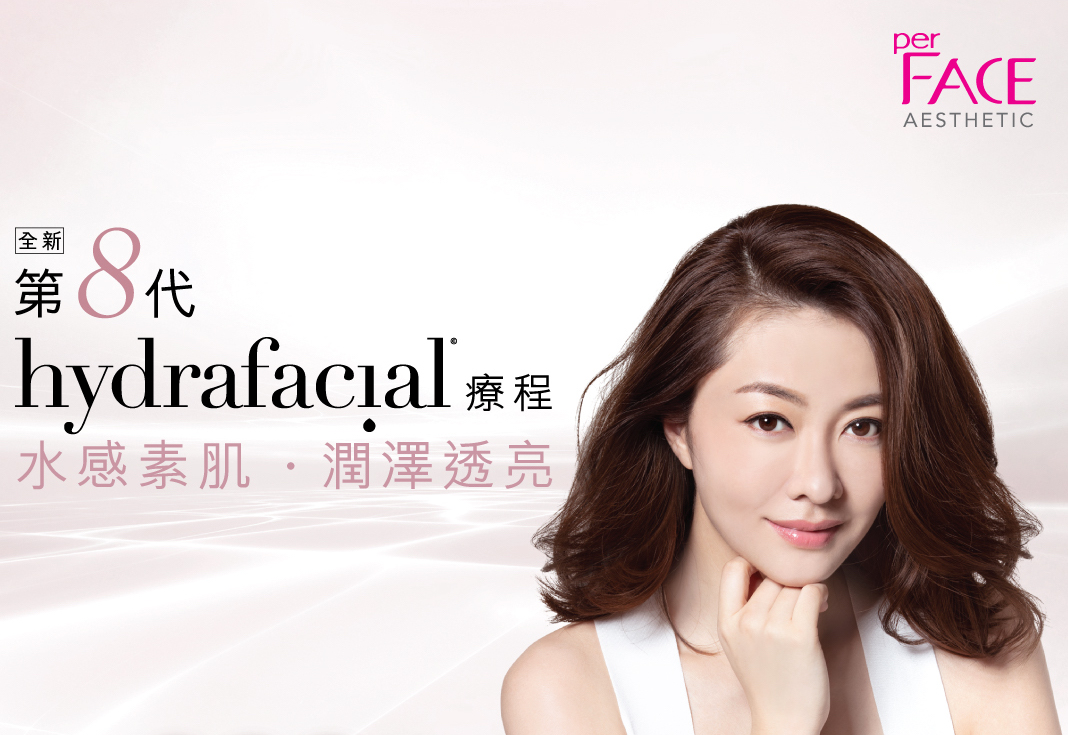 【8th Generation HydraFacial™Aqua rejuvenation treatment】
You can enjoy per FACE's most popular「Skin Treatment」- HydraFacial.
The newest 8th generation HydraFacial™ is developed by SkinMedic, a well-known American growth factor manufacturer and a well-known American beauty technology manufacturer. It has received the US FDA and CE patent technology certification.
Using the leading essence of American Growth Factor, it purifies the skin and simultaneously removes fine lines, wrinkles, dehydrated skin, oil skin and congestive skin. It improves skin problems.
Step 1:Purification and rejuvenation
Using the patented Vortex- Cleansing* technology to extract the essence with glucosamine, lactic acid and sea bath extract to gently remove excess oil, remove dead skin and dirt, unclog pores, reshape new skin layers and enhance the skin's ability to absorb nutrients. Instantly feel relaxed and refreshed!
Step 2:Vacuum Suction + Maintain Moisture
The use of vacuum painless suction technology equipped with a special probe for blackheads enhances the deep cleaning effect. In addition, equipped with different probes, accurately point to different parts on the face and remove the dirt from the pores through painless suction. In the process, add moisturizing hydrants such as Australian linden extract, honey, and white willow bark extract are added to purify the skin while providing moisture and nourishment.
Step 3:Fusion + repair
When the skin's absorption state is best, use non-invasive fusion technology, 110 kinds of high-concentration natural growth factor such as multi-peptides, hyaluronic acid, green tea, sea bath, Connective Tissue Growth Factors (CTGF) are grown by the United States. This is injected into the bottom layer of the skin, builds an antioxidant barrier for the skin and self-renews collagen making the skin instantly smooth, have elasticity, moisturized and shiny.
Customer Reviews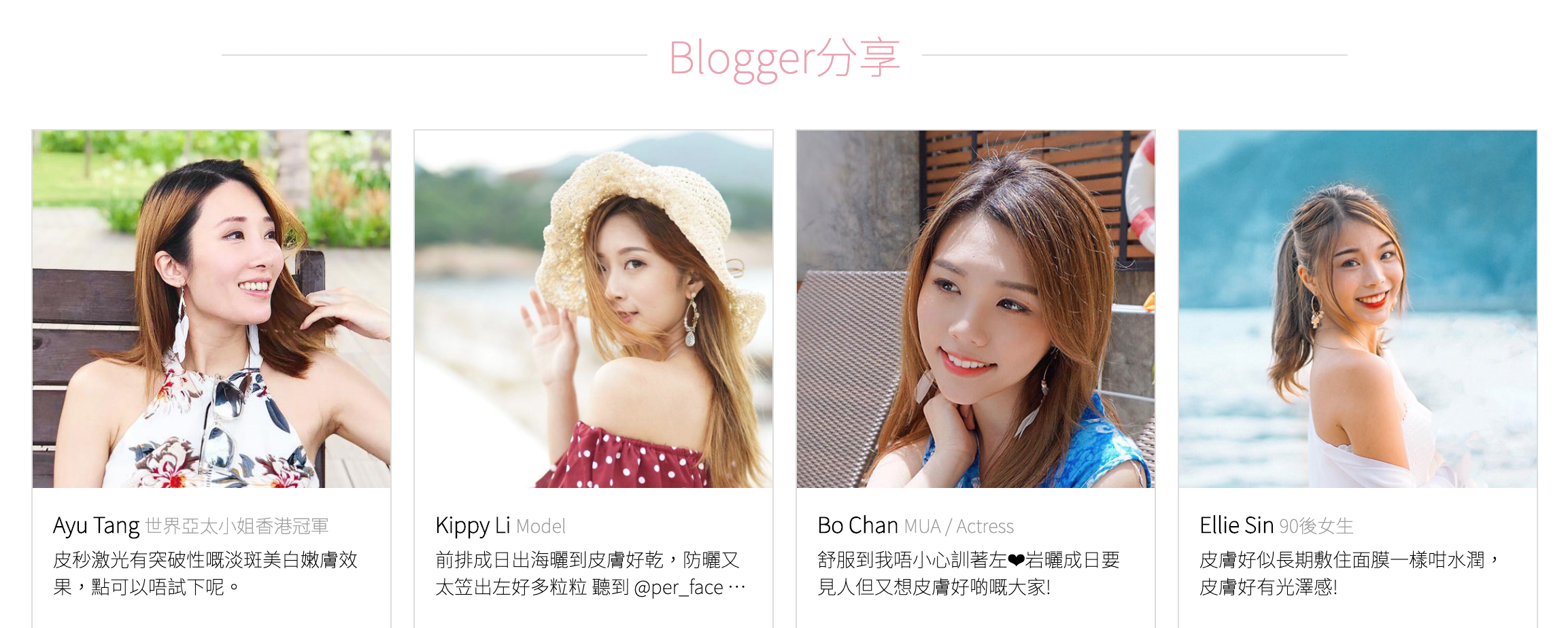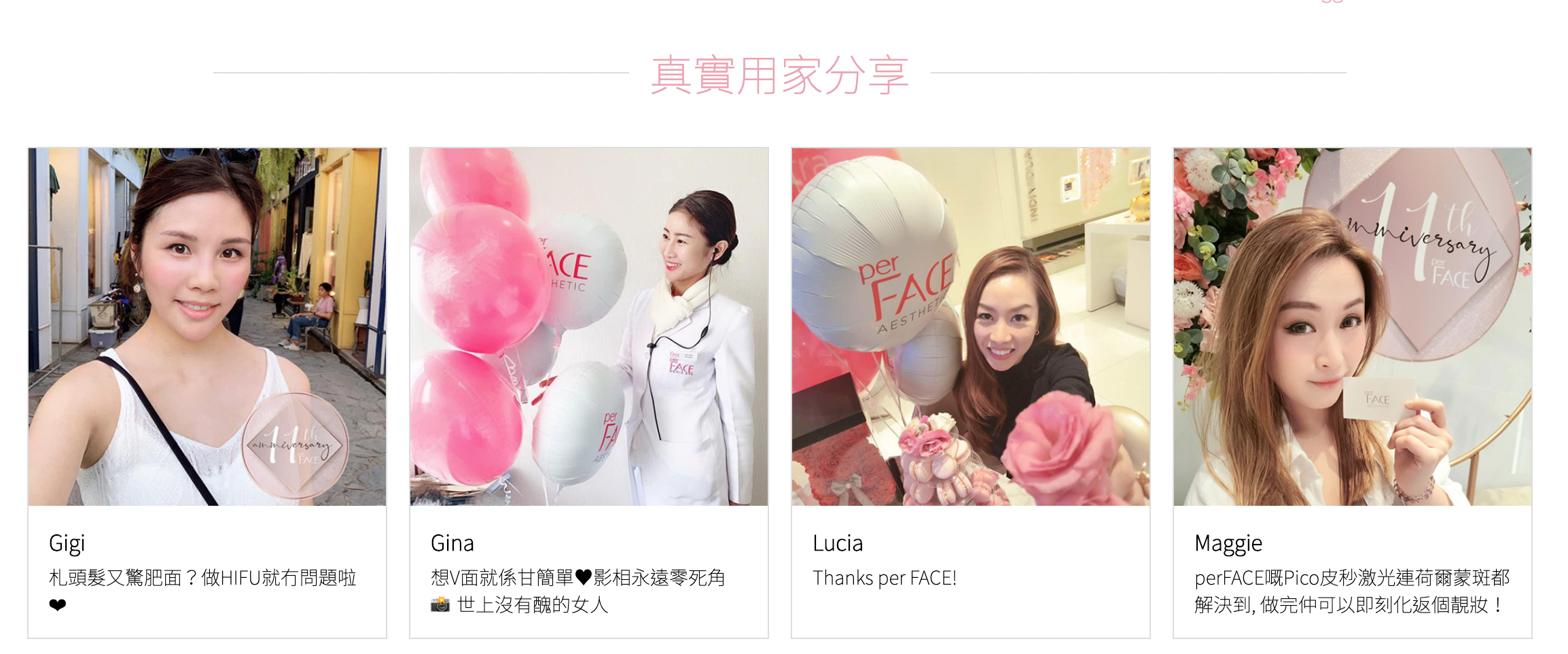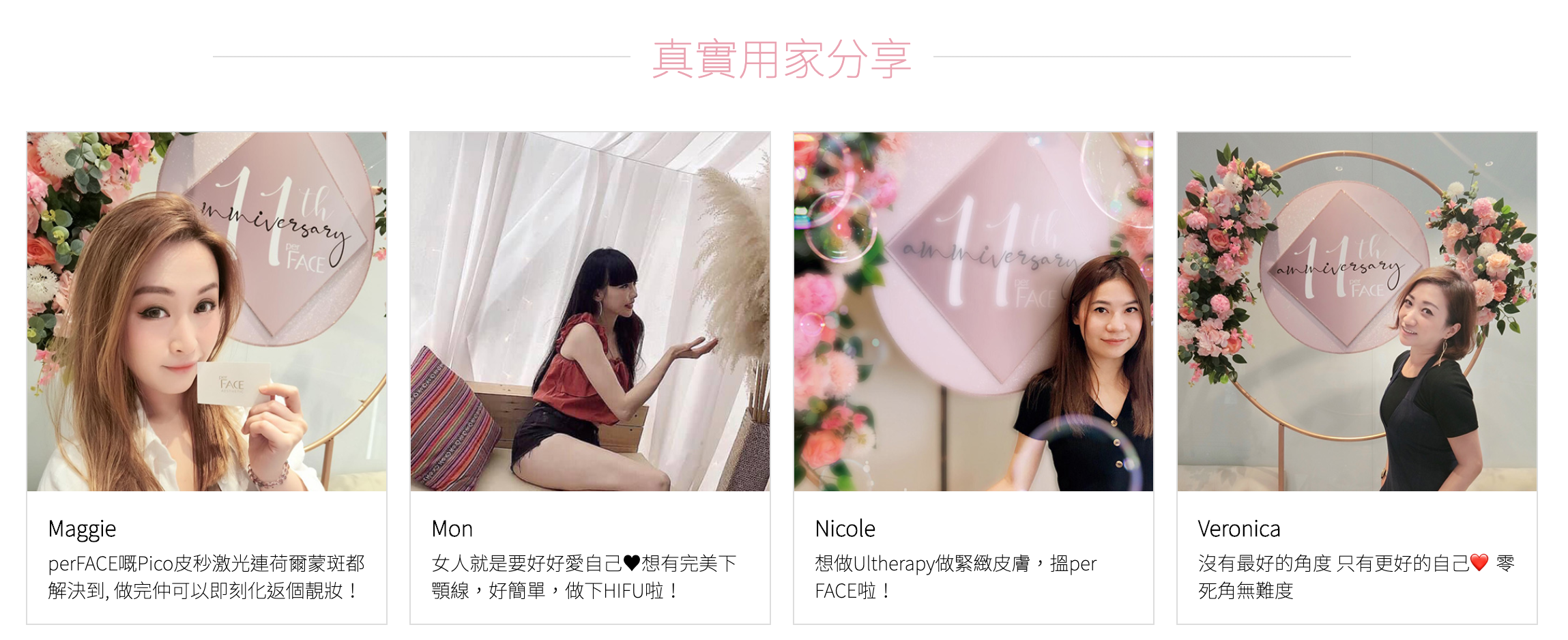 Chain Store
Medical Team Support
---
---
They won't let you go unless you've paid tens of thousands lol
---
不買套票那主任黑面 效果一般 就說因為要買套票才看到效果的
---
---
People also viewed
Seau Beauty
17/F Bangkok Bank Building, 28 Des Voeux Road Central, Hong Kong
---
---
G/F, Man Hing Commercial Building, 79-83 Queen's Road Central, Central, Hong Kong
See in Map
Highlights
🔬
Professional Instruments
✔️
Internationally Qualified
🌡
Body Temperature Check for Staff
🌡
Body Temperature Check for Customers
🧼
Compulsory Hand Sanitizing for Customers
🧼
Compulsory Hand Sanitizing for Staff
⌛️
Regular Use of Sanitizer Spray
📅
Rescheduling Fee Waived Due to Health Condition
🚮
One-Off & Individually Packed Tools
🛡
Additional Cleaning for Machines and Equipments
---