per FACE Aesthetic (Tsim Sha Tsui)

Verified
---
Booking
Cancellable up to 1 hour before
Medical Cosmetology Treatment
Beauty Pass
Medical Beauty Treatment + Facial Treatment + Eye Treatment
Medical Beauty Treatment & Facial Treatment & Eye Treatment
Christmas Offer
奇蹟補水•亮眼•去斑組合(送MediHair Spa)
Introduction
About the merchant
【per FACE Medical beauty center】
per FACE以 uses top beauty equipments for effective treatments and to improve skin problems. per FACE beauty's equipments have many international certifications and strive to provide the most safe and effective products and service so customers can shine with confidencce.
per FACE Kowloon flagship store is located in Tsim Sha Tsui's core area, the location is good and transportation is convenient. Tsim Sha Tsui shop occupies 3000 square feet, the space is spacious and elegant so customers can enjoy in a relaxing environment.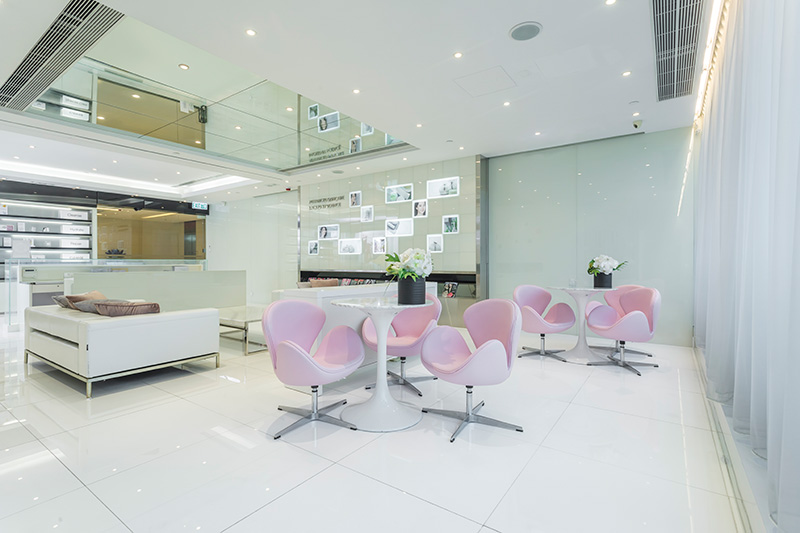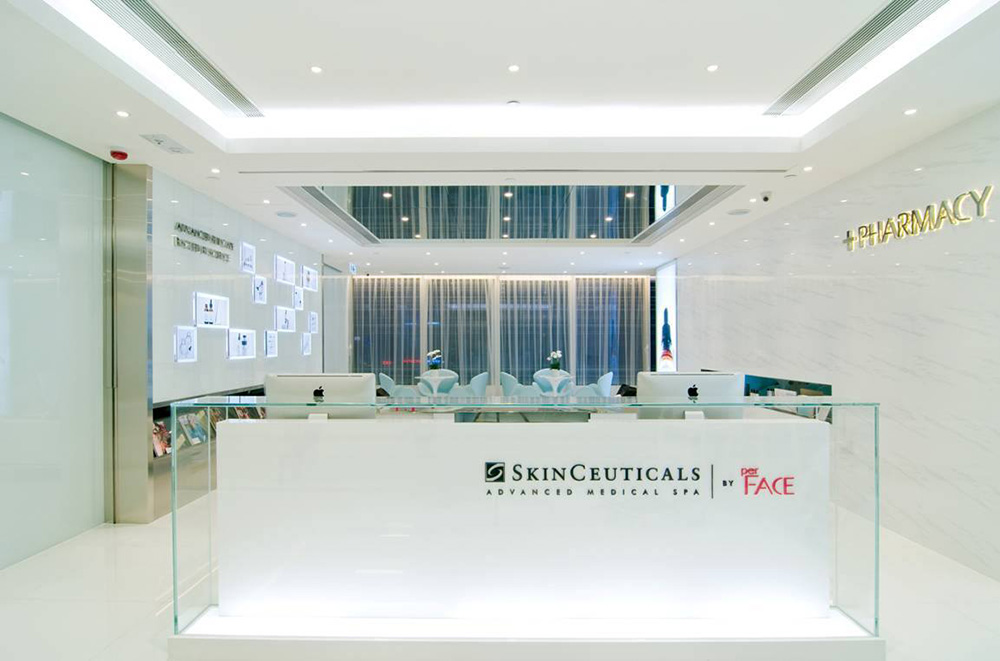 【per FACE is a professional and reliable medical professional】
per FACE has a team of professional and knowledgeable beauty technicians and the treatments have won awards such as the ITEC4 international approval.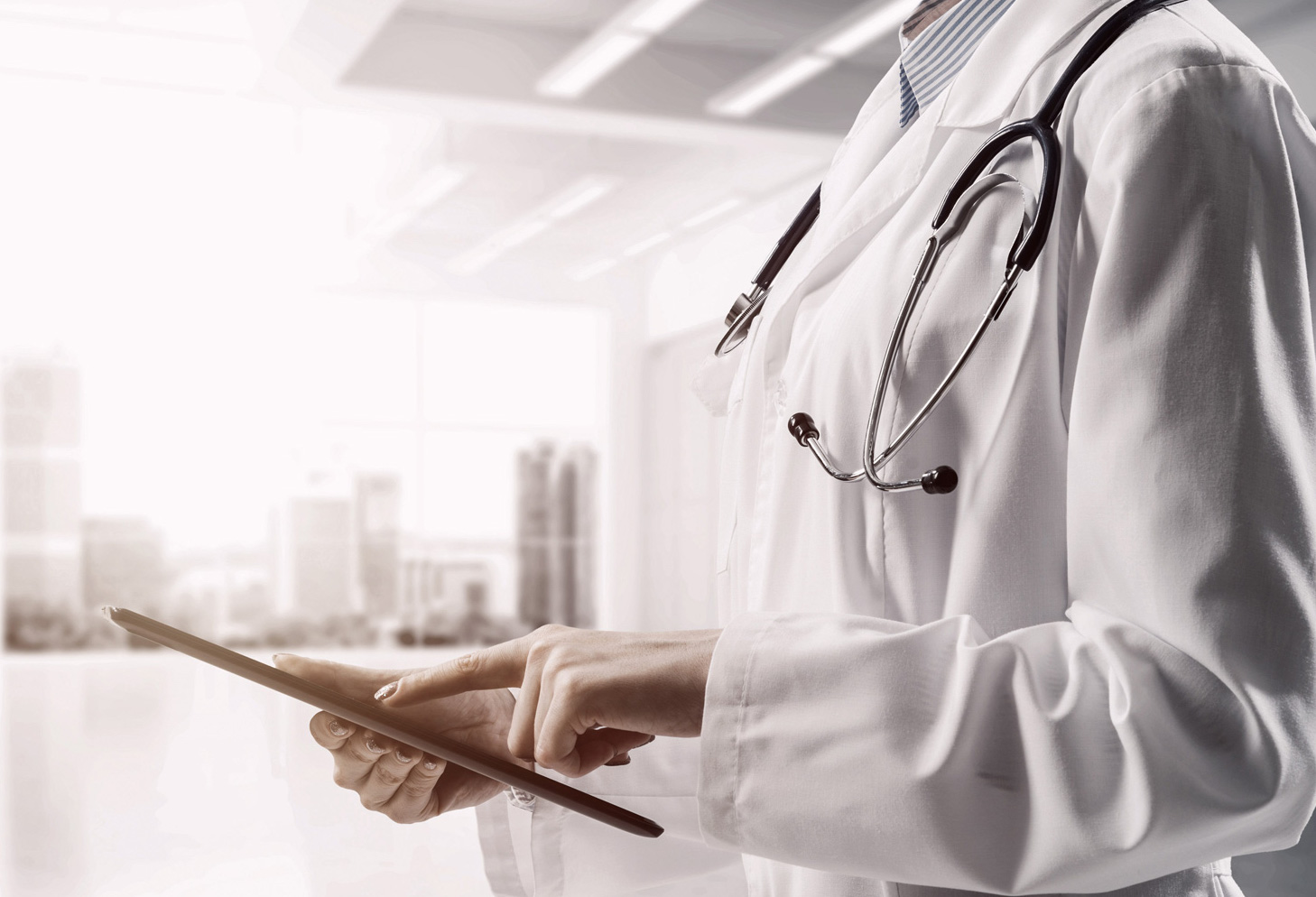 per FACE provides quality service sincerely and has been awarded the ISO9001:2015 award. Under 8 brand criterias per FACE' performance has received high approval and is known for meeting clients' needs, sincerity, reliability and work ethic. https://staticfiles2.hellotoby.com/gallery/2020/02/81256243.jpeg
per FACE Popular Treatments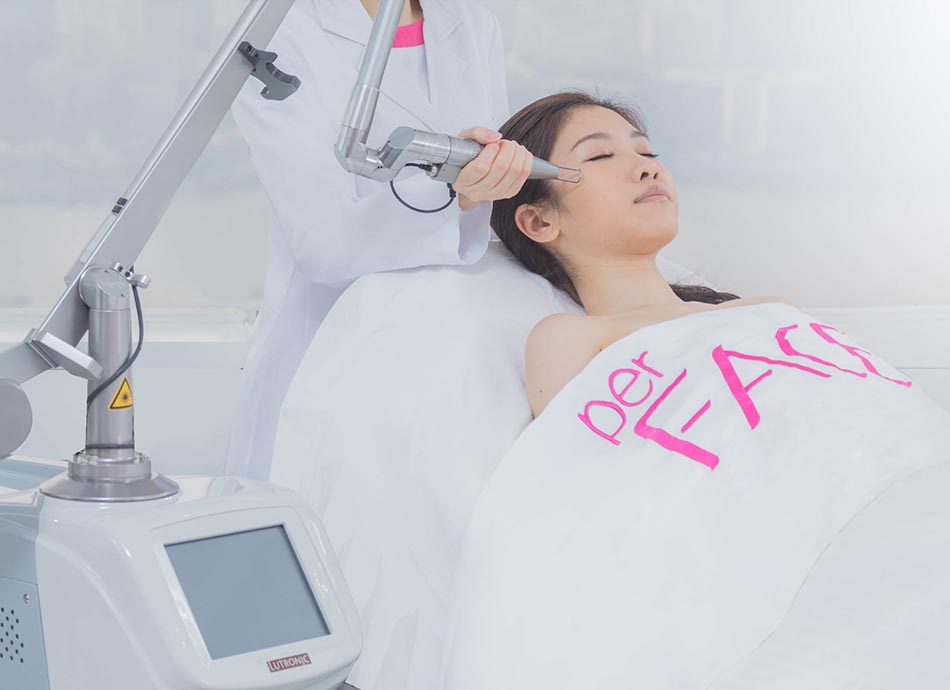 【1064nmLaser whitening and skin rejuvenation treatment】
Treatment Effects:
1. Remove spots
2. Minimize pores
3. Eliminate yellow spot skin
4. improve wrinkles
5. remove acne scars
6. increase skin's protective layer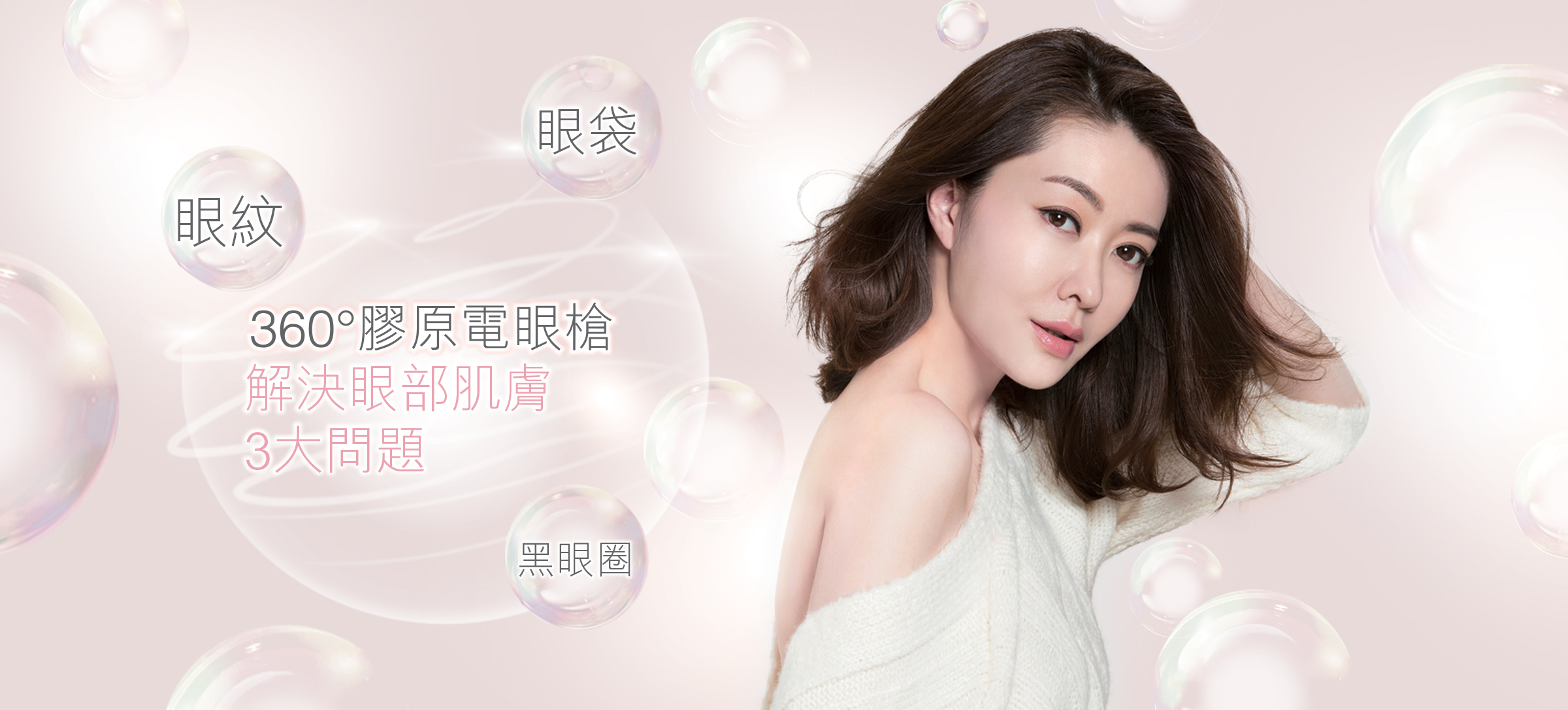 【360° Collagen Electric Eye Gun】
Treatment Effects:
1. Quickly improve eye bags
2. Improve eye pigmentation and dark circles
3. Smoothes fine lines around the eyes
4. Improve the skin around the eyes 360 degrees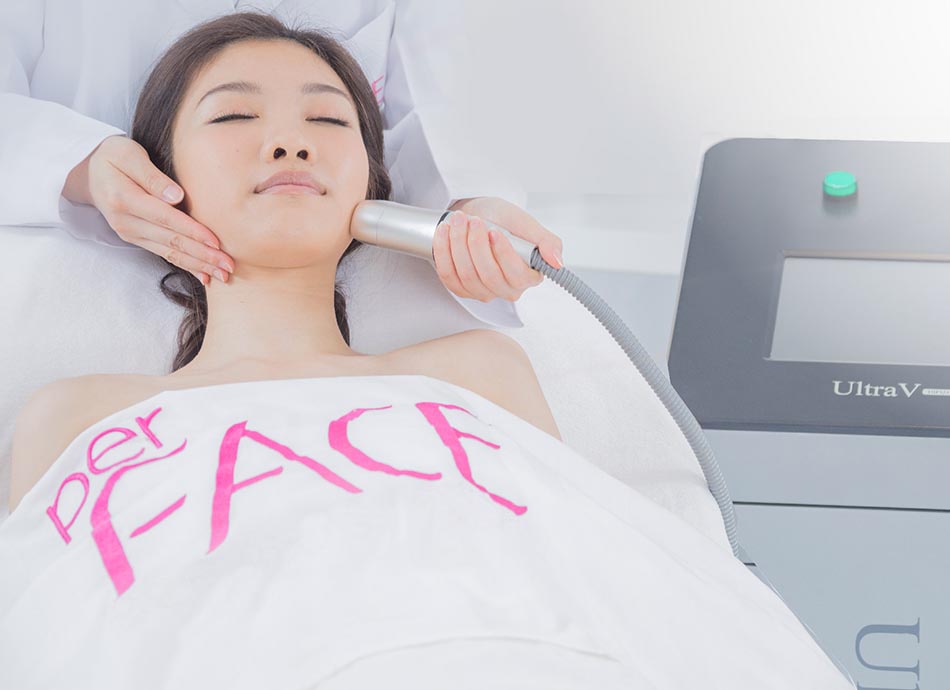 【Ultra V Shaping and Rejuvenating Treatment 】
1. Reorganize and activate collagen proliferation
2. Tighten your double chin
3. Instantly tighten sagging face
4. Enhance Apple Muscle
5. Lighten tiger stripes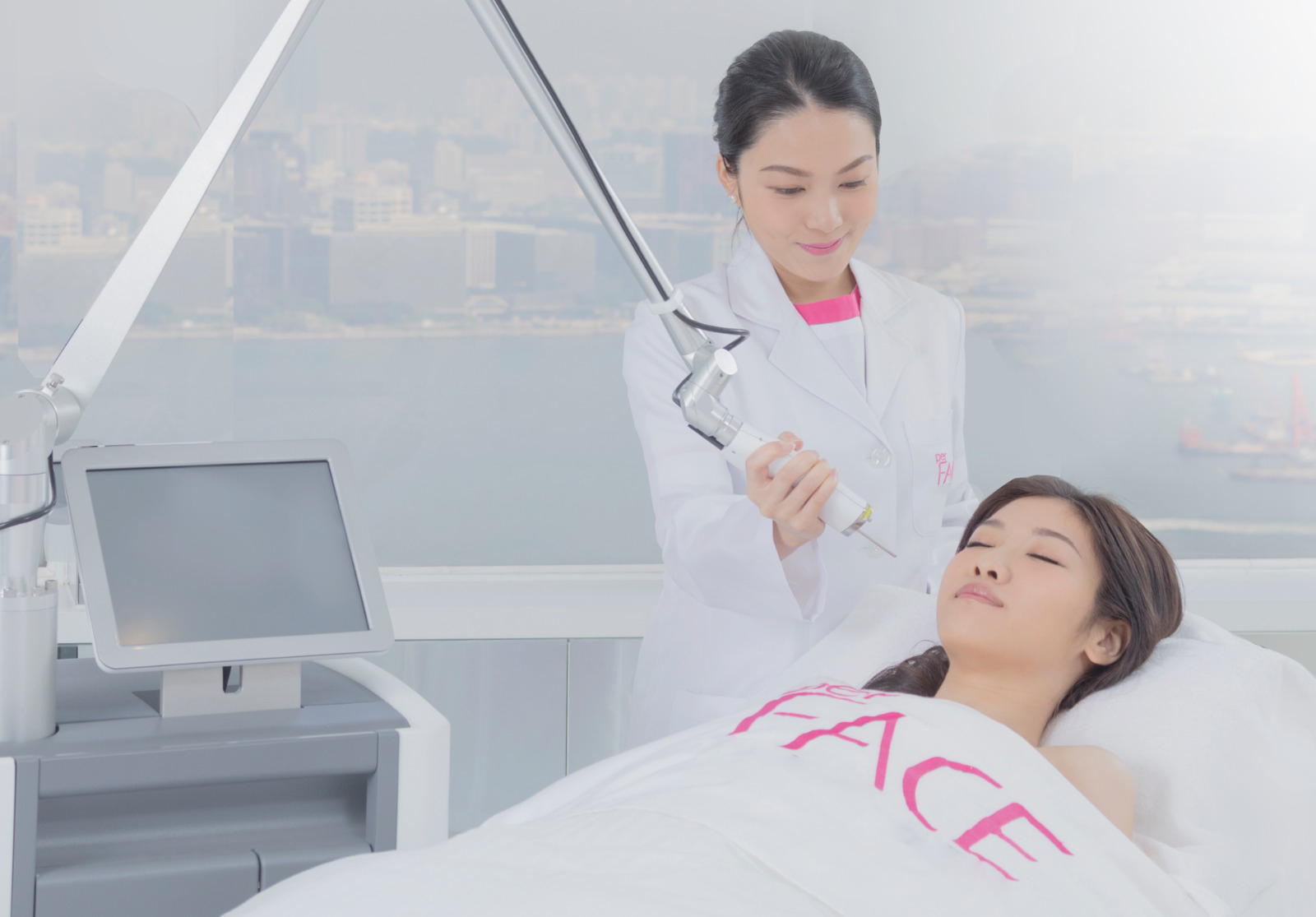 【PICOsecond laser whitening treatment】
Treatment Effects:
1. Super fast and accurate crushing of stains
2. Smooth out bumps
3. Stimulate collagen renewal, chase rough and blemishes
4. No drying, no thinning
5. Whitening and rejuvenation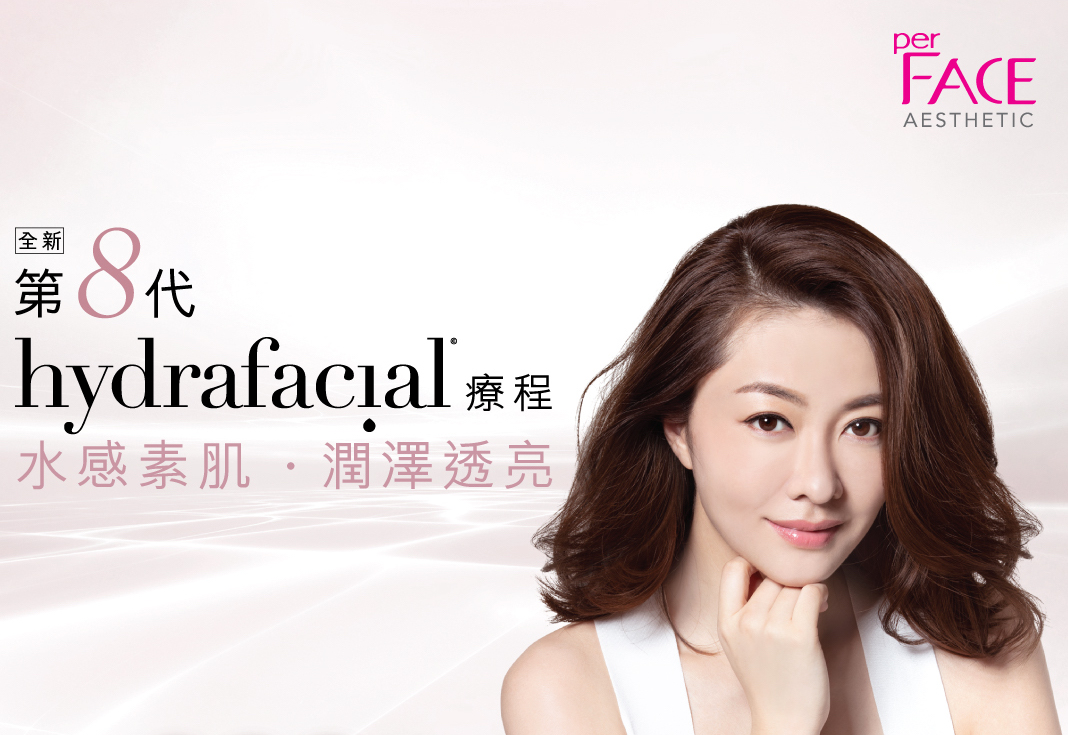 【The 8th generation HydraFacial water rejuvenation treatment】
You can receive the world's most popular "Skin Treatment"-HydraFacial on per FACE
The new 8th generation HydraFacial™ is developed by SkinMedica, a well-known American growth factor manufacturer, and a well-known American beauty technology manufacturer. Won the US FDA and CE patent technology certification.
Using the authoritative essence of American Growth Factors, it purifies the skin and simultaneously targets fine lines, wrinkles, dehydrated, oily and congestive skin, improves skin problems, promotes collagen self-renewal, arouses skin youthful vitality, and reshapes skin.
Customer Testimonials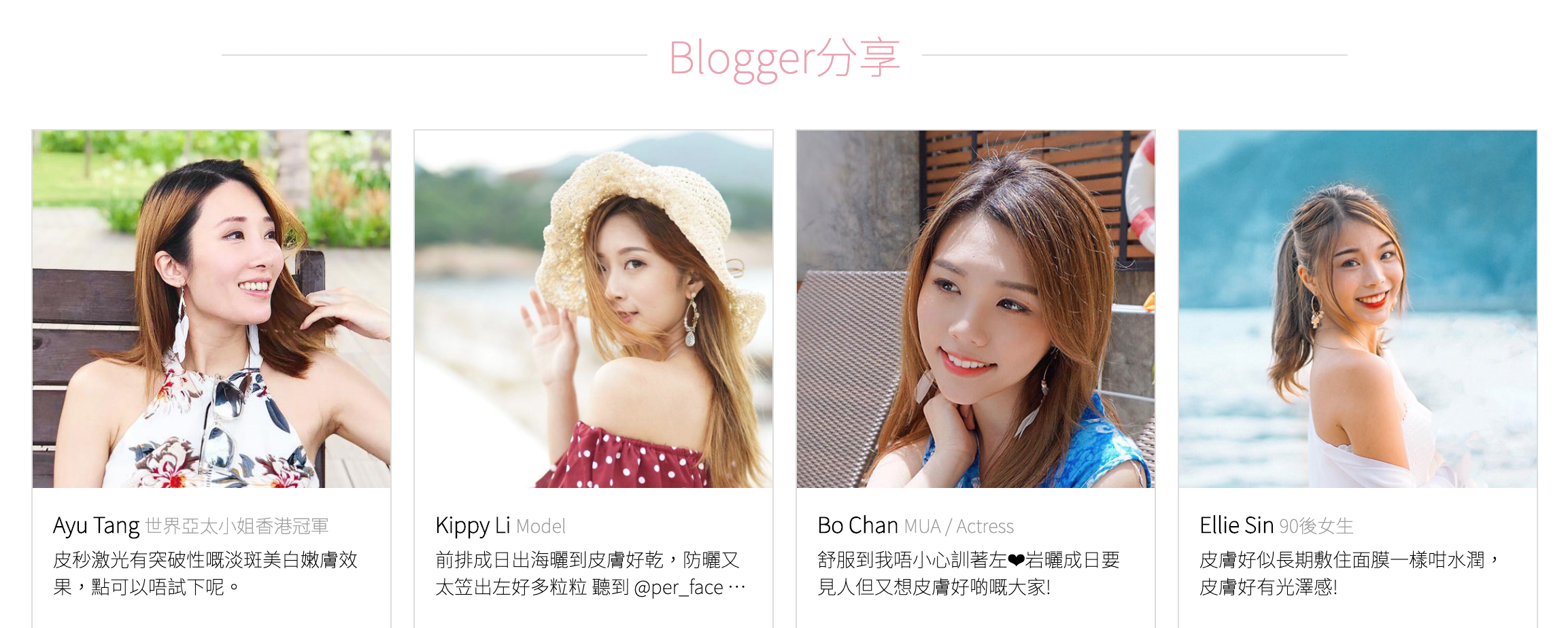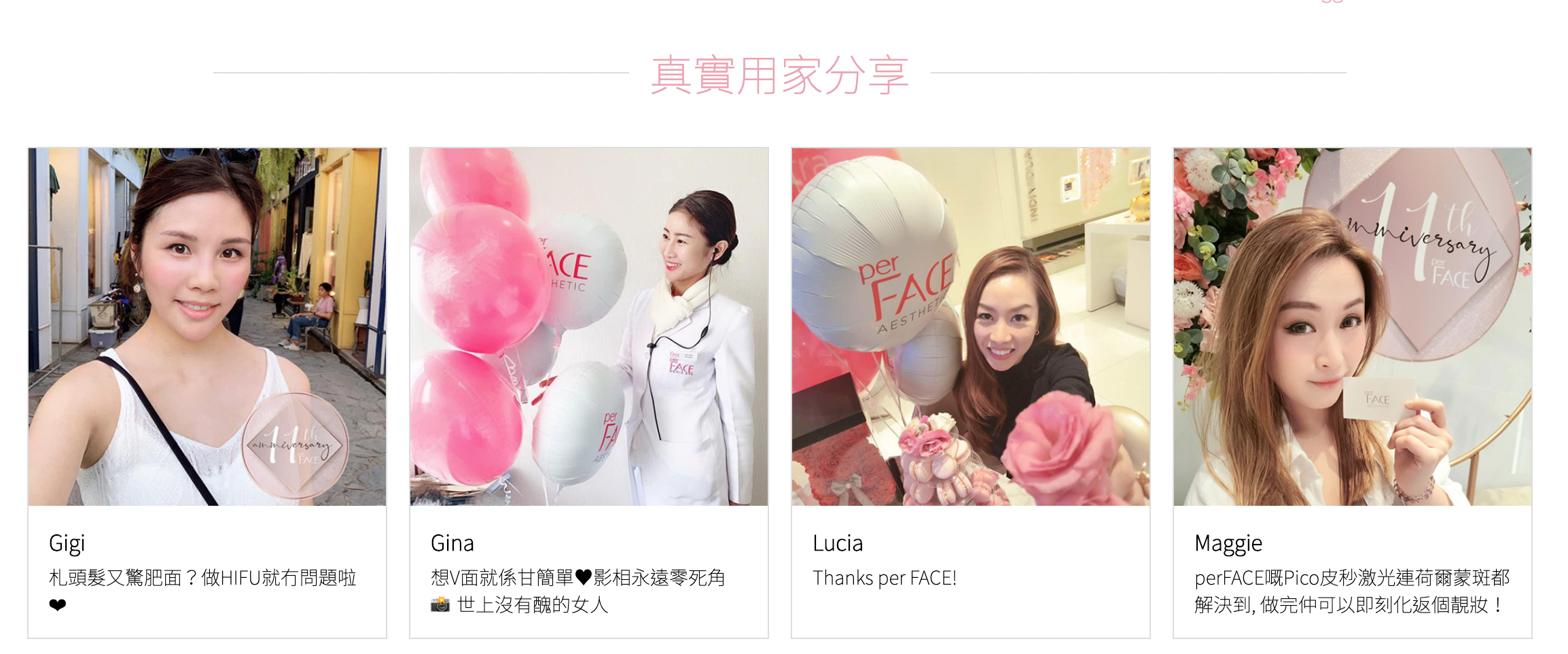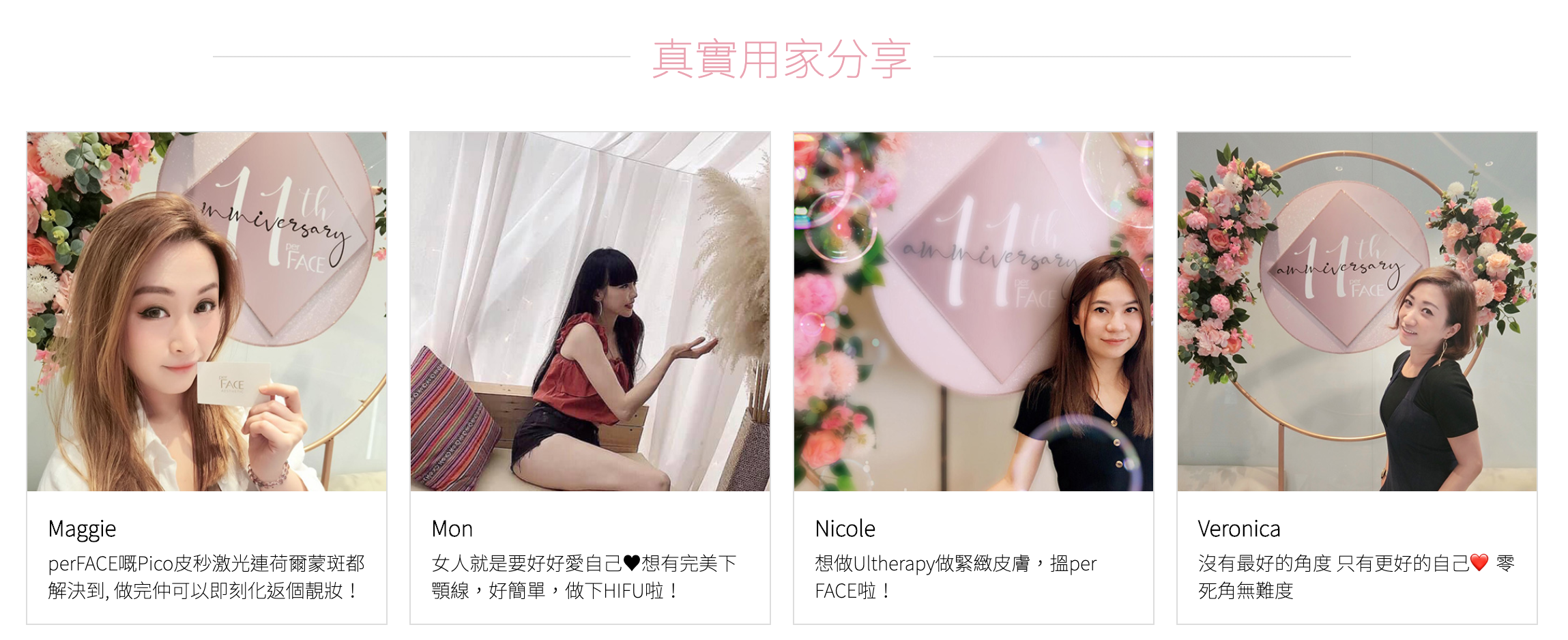 Chain Store
Medical Team Support
---
---
係平日12點鐘去都要等一小時先安排到做facial ,前後合共花了2.5小時,做一個平時1小時完成的普通facial,浪費時間
---
20 beauty 改左名做per face, 由尖沙咀搬左去旺角朗豪坊,環境係靚左, 但佢地前台啲態度, 工作效能更差, 可以比一個客人等足足45分鐘都唔知, 就坐正係佢地前台正前方, 如果你話好忙,都可以叫我比個藉口自己, 但我見住佢地啲員工係到傾計, 有講有笑,咁樣我接受唔到囉, 仲要咁大間集團, 上埋市, 最終等唔到 走左😡😡😡😡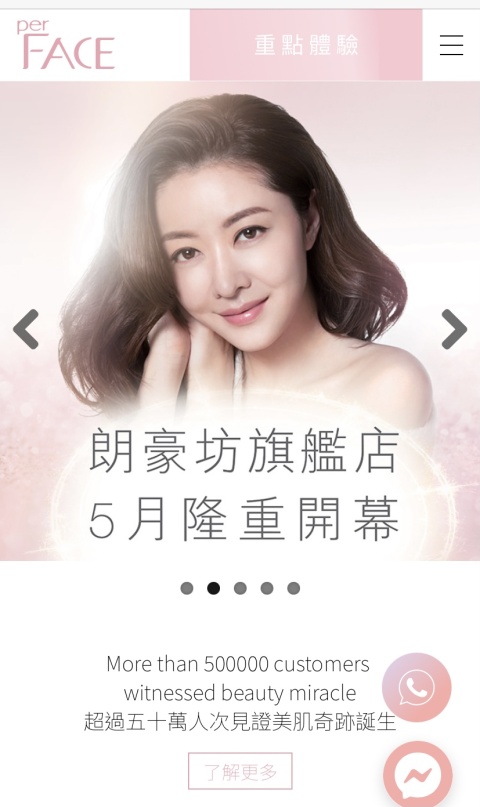 ---
---
People also viewed
Girlz. Beauty
Flat A, 13/F, Mangan Building,18-20 Cameron Road, Tsim Sha Tsui, Kowloon, Hong Kong
Minerva Concept
Flat A, 19th Floor, Southgate Commercial Centre, 29 Granville Road, Tsim Sha Tsui
---
---
21/F, iSquare, 63 Nathan Road, Tsim Sha Tsui, Kowloon
See in Map
Highlights
🔬
Professional Instruments
✔️
Internationally Qualified
🌡
Body Temperature Check for Staff
🌡
Body Temperature Check for Customers
🧼
Compulsory Hand Sanitizing for Customers
🧼
Compulsory Hand Sanitizing for Staff
⌛️
Regular Use of Sanitizer Spray
📅
Rescheduling Fee Waived Due to Health Condition
🚮
One-Off & Individually Packed Tools
🛡
Additional Cleaning for Machines and Equipments
---