---
Booking
Cancellable up to 4 hour before
Medical Cosmetology Treatment
Beauty Pass
Pure Beauty Beauty Pass (Facial + Medical Beauty + Body)
Choose from a variety of facial, medical beauty and body treatments
Introduction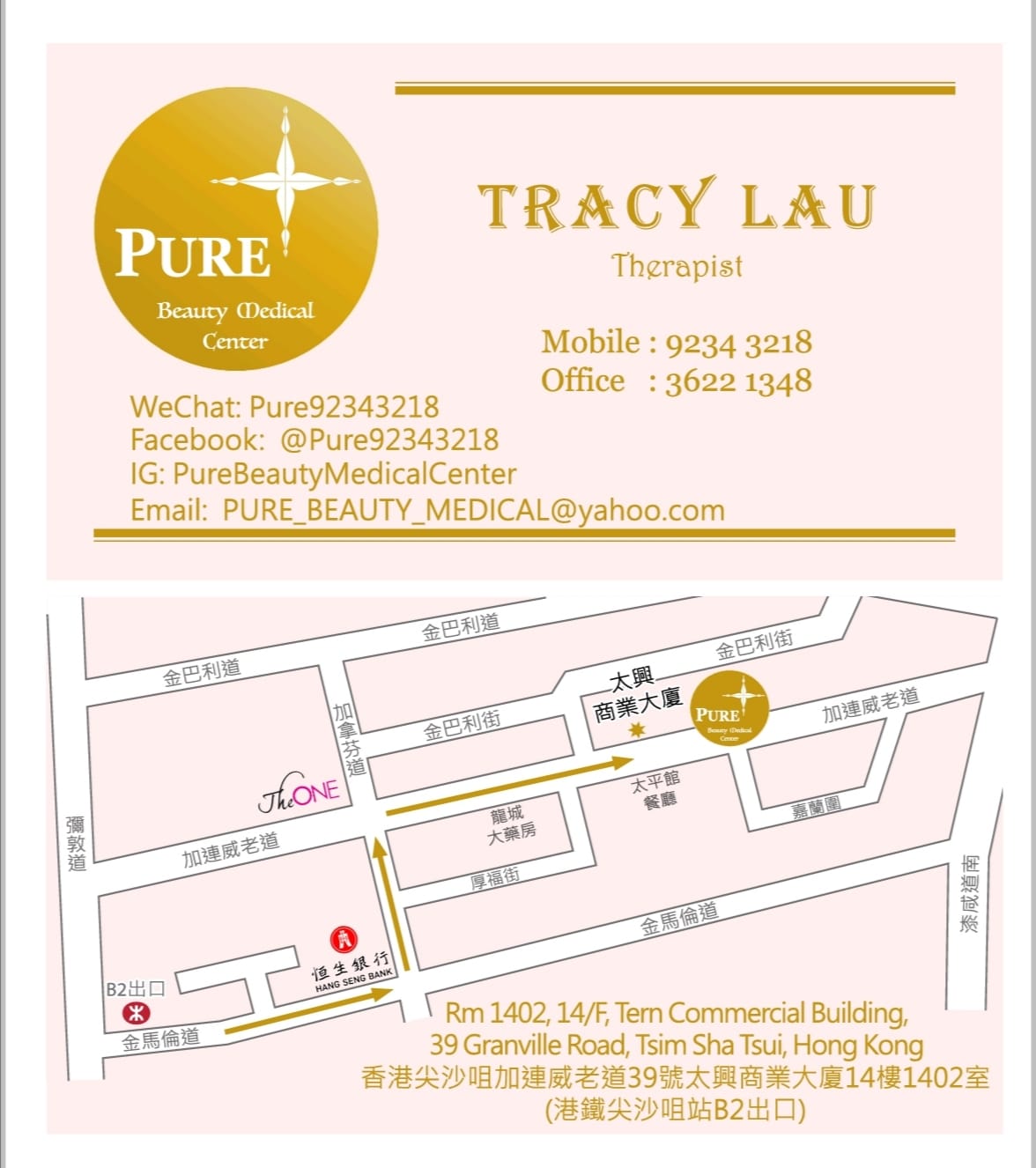 About the Merchant
Pure Beauty Medical Center – Your Personalized Skincare Professional
With a team of certified beauticians who has 10+ years of experience, Pure Beauty Medical Center has earned the trust of customers and received rave review for being the expert in skincare.
【Different Customers, Different Needs】
Based on your skin condition, the therapists at Pure Beauty Medical Center will design a series of personalized treatments to deal with skin problems such as sagging, collagen loss, pigment spots, skin allergies and acne, so that customers can get the best results!
Our 3 Promises:
No Hard Sell, Professional Staff, and Caring Services!
Pandemic Prevention
No Hard Sell
---
---
請的Carl老師幫我護理,好Nice喔,手法蠻讓我感覺舒服。還會再次光顧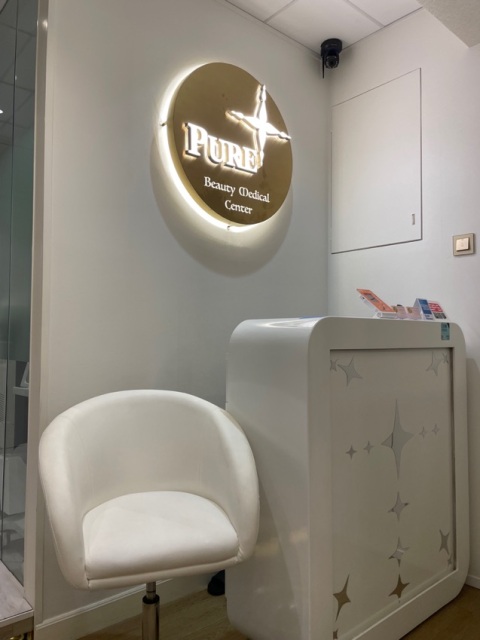 ---
完全唔會hard sell 好好 基本上打左一次已經見效 去黃效果都好好 成塊面白左好多 做嘅時候美容師手勢好好,會follow up我嘅情況有咩唔明直接問佢地都基本上係秒回🥰會keep住幫襯!
---
環境夠乾淨同安靜🤫 Staff又好有禮貌 用pico打斑打咗2-3次已經清得七七八八效果好好^^
---
---
People also viewed
Minerva Concept
Flat A, 19th Floor, Southgate Commercial Centre, 29 Granville Road, Tsim Sha Tsui
One Beauty
M/F, 3B Waterloo Road,Yau Ma Tei, Kowloon
Girlz. Beauty
Flat A, 13/F, Mangan Building,18-20 Cameron Road, Tsim Sha Tsui, Kowloon, Hong Kong
---
---
1402 Tern Commercial Building 39 Granville Rd Tsim Sha Tsui
See in Map
Highlights
🔬
Professional Instruments
🇪🇺
European Skincare Products
🚮
One-Off & Individually Packed Tools
🛡
Additional Cleaning for Machines and Equipments
⌛️
Regular Use of Sanitizer Spray
🌡
Body Temperature Check for Staff
🌡
Body Temperature Check for Customers
---