Thai-style
120-Minute Premium Thai Massage
【Exclusive】Thai Massage originally worth $360 is now $338!! Make your purchase and booking now! Applicable during weekends and holidays!
---
Price Breakdown

👑2-Hour Premium Thai Massage
$360
Toby Exclusive Offer
-$22

Deal Price:

$338
---


By stimulating various pressure points and muscle tissue and stretching different muscles and joints with their fingers, arms, knees and legs, our massage therapists can help to boost your blood circulation and enhance your respiratory, nervous, and digestive system and metabolism.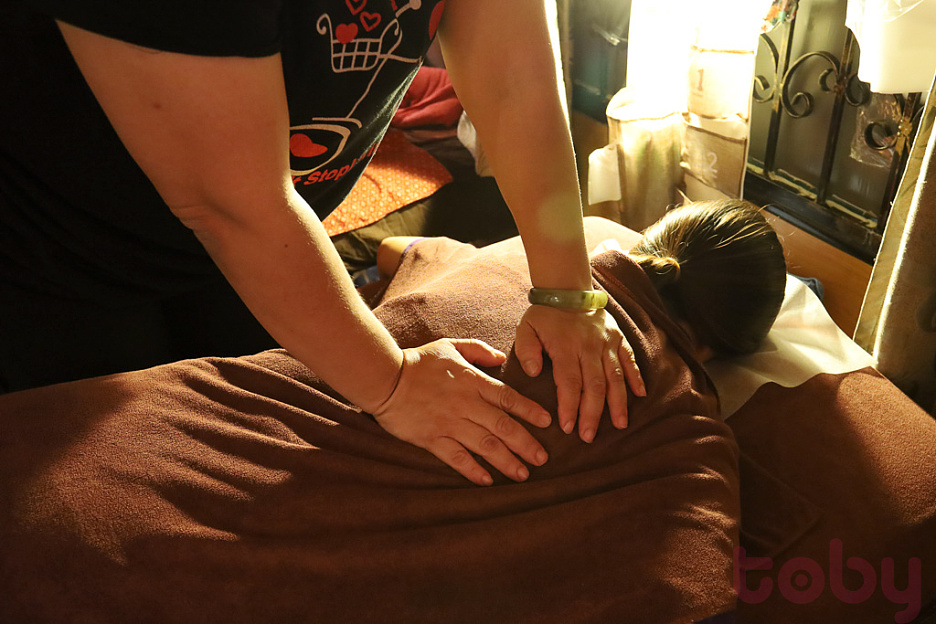 About Traditional Thai Massage:
Dated back 4000 years ago, Thai Massage was one of major remedies members of the Thai royal family used to strength their body and relieve physical fatigue back in the old days. After years of regulatory development and promotion by the Thai government, it is now a popular natural remedy all over the world.
A Traditional Thai Massage can not only alleviate tension in the joints, but also allows the therapists to use their fingers, arms, knees and legs to stimulate various pressure points and muscle tissue, boost your blood circulation and enhance your respiratory, nervous, and digestive system and metabolism. Getting a Traditional Thai Massage regularly can keep your body and mind in the best shape.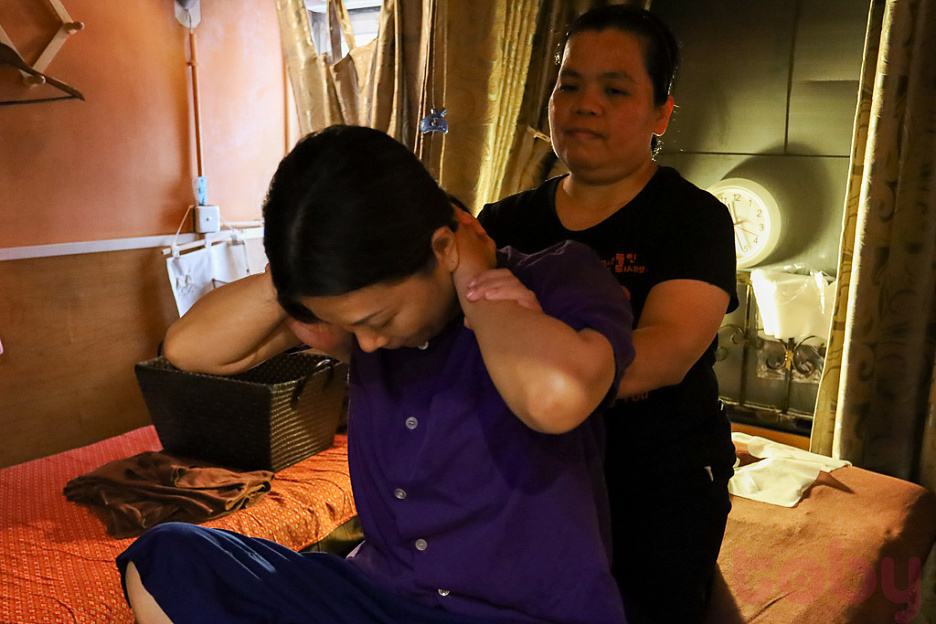 Efficacies of Traditional Thai Massage:
Massage is a physical therapy technique that can stimulate the surface skin to reach various muscles, fascia, tendons, joints, nerves, blood vessels, and the lymph nodes and help the body to heal,
1. Eliminates adhesion.
2. Boosts blood circulation and promotes the discharge of metabolic waste.
3. Helps to discharge metabolic waste, relaxes muscles, and relieves fatigue
4. Enhances joint flexibility.
5. Promotes circulation to aid digestion.
6. The massage is gentle and covers the entire body to relieve stress.
---

Effective Period
Within 60 days of purchase
How to Redeem
1. A confirmation email will be sent to you after the payment has been received. Please make your booking with the merchant at your earliest convenience. 2. Before consuming the service, please present your Redemption Code (stated in the confirmation email or under "My Voucher" in your account) to the merchant to redeem the service.
Terms and Conditions
1. This voucher can only be used once and cannot be refunded or exchanged for cash. 2. This voucher is valid for 60 days from the day of purchase. No further extension is allowed. 3. All the services on the voucher need to be redeemed on the same day unless stated otherwise. 4. The Redemption Code must be presented to the merchant and verified for redemption. 5. Treatment results and progress may vary depending on the customer's skin and physical conditions. 6. The assignment of massage therapist depends on availability. 7. If you are pregnant, injured, or suffering from other body pains, please inform the massage therapist in advance. 8. HelloToby functions solely as a third-party platform which facilitates connection between consumers and suppliers. We accept no responsibility or liability for any disputes regarding the provision of service or quality of product. 9. In case of a dispute, HelloToby reserves the right of the final decision on the interpretation of the Terms and Conditions.
Reminder
Please make your booking in advance and notify the merchant that you are a customer of HelloToby.
---
師父很專細心,常問我力度夠不夠、會否覺得痛,亦關心我會否感覺凍。跟著樓梯的指示上三樓就容易很多。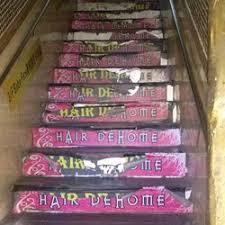 ---
泰國姐姐幫我按,好細心。完全無hea。自己知自己事,個個按親我都un un聲。佢完全無,而且係我按摩咁多年第一次有人話我知原來硬係邊度引起。
---
---