All reviews forFrench83
The stylist (Paul) was professional and friendly. Other staffs are also nice. They serve great espresso (for free) too.
Angie the hair stylist is great! I have very thin hair and she did an excellent job! Highlights are great too!
之前在Toby表達對髮型不滿後 老闆請自替我補電及修剪頭髮 待頭髮生長約2吋後,再重新免費剪一次 態度、技巧及服務很讚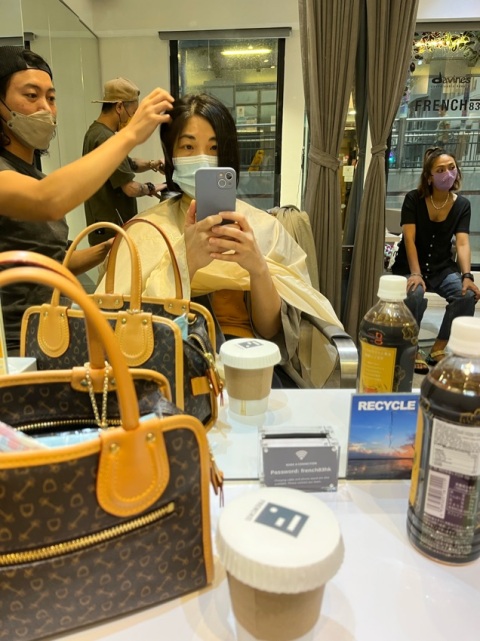 位置方便(cupping room樓上) 體驗同salon環境非常好 環境乾淨採光好好 大家都好nice好專業 係值得再去的salon!
Angel is a very good hair stylist. I'm very happy with my haircut. . I have thin hair and Angel did a great job! I'll go back. Staff are friendly. They offer great coffee too:)
【小編親身體驗有感】 小編平日都有染髮和做頭髮護理,但頭皮護理是第一次,而French83為小編帶來了完美的首次頭皮護理體驗!首先,French83的環境和服務都極優質,店內的芬香和輕音樂帶給我舒服放鬆的氛圍,而店內人員都很友善、健談。回到服務本身,髮型師很專業,會先為我檢測頭皮再選用合適的產品,做護理的過程也有很仔細地講解每一個步驟,讓我清晰知道產品功效,而頭皮護理過程中使用到的氧化機,會為頭皮帶來清涼感覺,很是特別。不過最令我驚喜的是頭皮護理療程的最後一步——洗頭,店內的躺椅居然是按摩
昨天去染了下頭髮,整體感覺很好。我一直想選低致敏安全點的染髮劑,店裡音樂氣味都很舒服,送的茶也很好喝:)
Glad that I tried out there. Angie (the stylist) took time to understand what I want, is very patient and skilful too. Friendly vibe, cosy place and reasonable price - what more could you ask for?
Got a hair perm and the waves were quite natural and they also lifted my hair roots. I didn't feel like my hair was damaged after the perm at all, which was great!
Amazing service! Really nice cut and color!
Service is good, had my hair dyed just as I like it, love how their chair at the hair wash session do massage and coffee is delicious too!
French 83 服務貼心,stylist 很有耐性和專業,裝修簡約舒適,用organic hair products , 染髮唔會好傷頭髮,好多人贊靚,好開心😍誠意推介!!!!
價錢適中,態度及服務好,卑我係中環搵到呢家Salon...一定會再幫襯。
睇得出髮型師好專業,因為我之前做左highlight,髮質已經傷哂,再用化學劑染髮既,肯定傷上加傷,好彩佢建議用隻自然染髮劑,幫我救番把頭髮,呢家髮色自然,而且柔順左。所以好滿意佢地既服務!
Great service! Patient and nice stylist. Cute and cozy shop with complimentary coffee/tea.
Excellent customer service and great haircut! One of the best I ever had these few years! Andy handled my frizzy and fine hair so well. Would definitely recommend to customer who loves westernised hairstyle.
Outstanding customer service.
Very good services and comfortable! Thanks John😊
Excellent service with a very comfortable environment, enjoy it very much. Super like my new style hair from John😎highly recommend it!!!!
fabulous service, relaxing environment, recommend!