---
Booking
Cancellable up to 1 hour before
Haircut and hairstyling by leading stylist - Keyvin Mok
Serviced by Leading Stylist Keyvin Mok
Introduction
【Modern Hair Dressing Concept 】
Partner yourself with the perfect hair stylist
Established in the heart of Central-the most modern and prominent landmark in the city, ii Alchemy has become OL's top-listed hair salon and a gorgeous home for stunning hair makeovers. The location is perfect for making a post-work appointment to enjoy a relaxing evening. The spacious lounge-like design gives an edge of effortless luxury and the complimentary refreshments provided by their welcoming staff made the experience all more pleasing.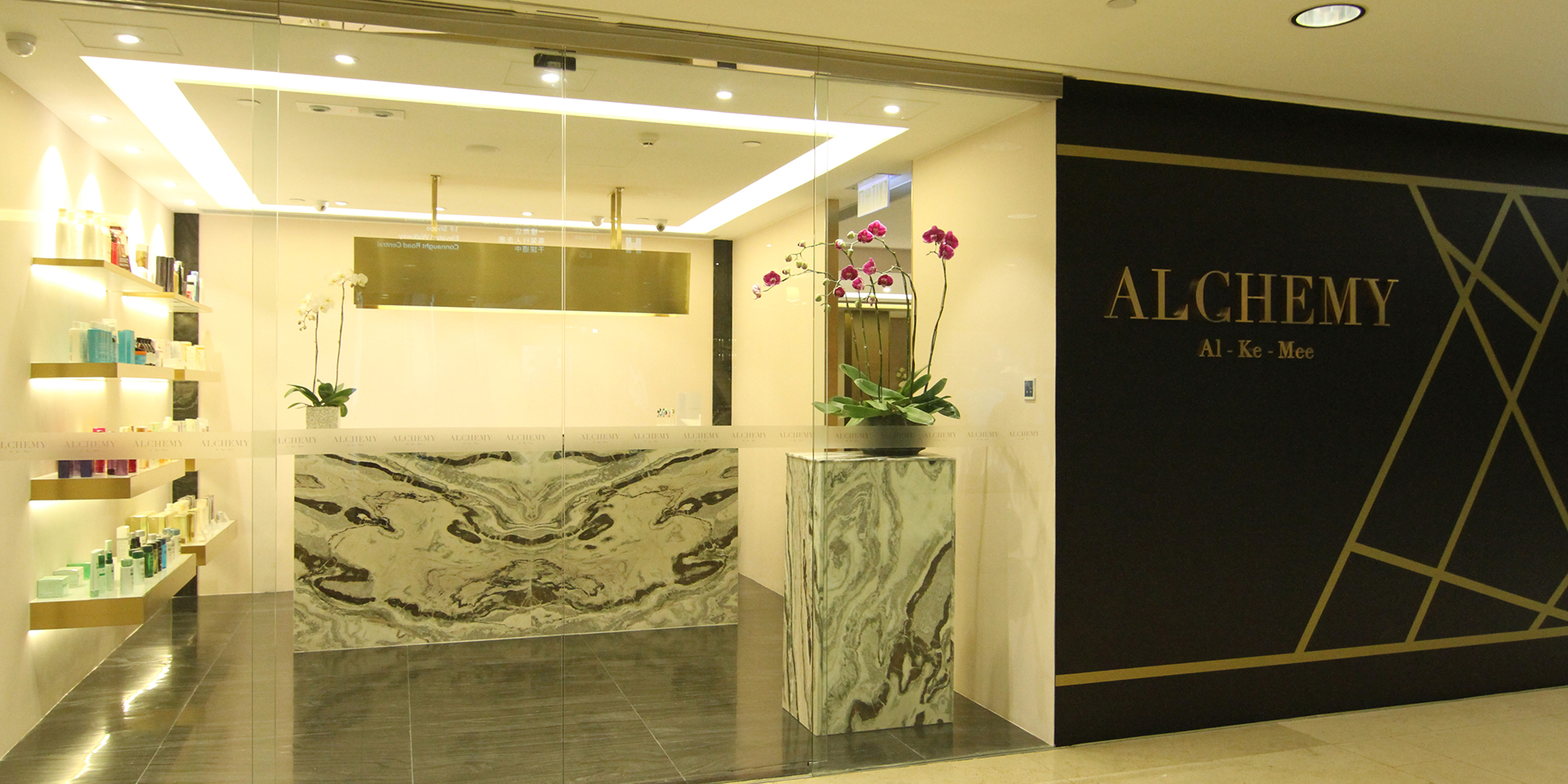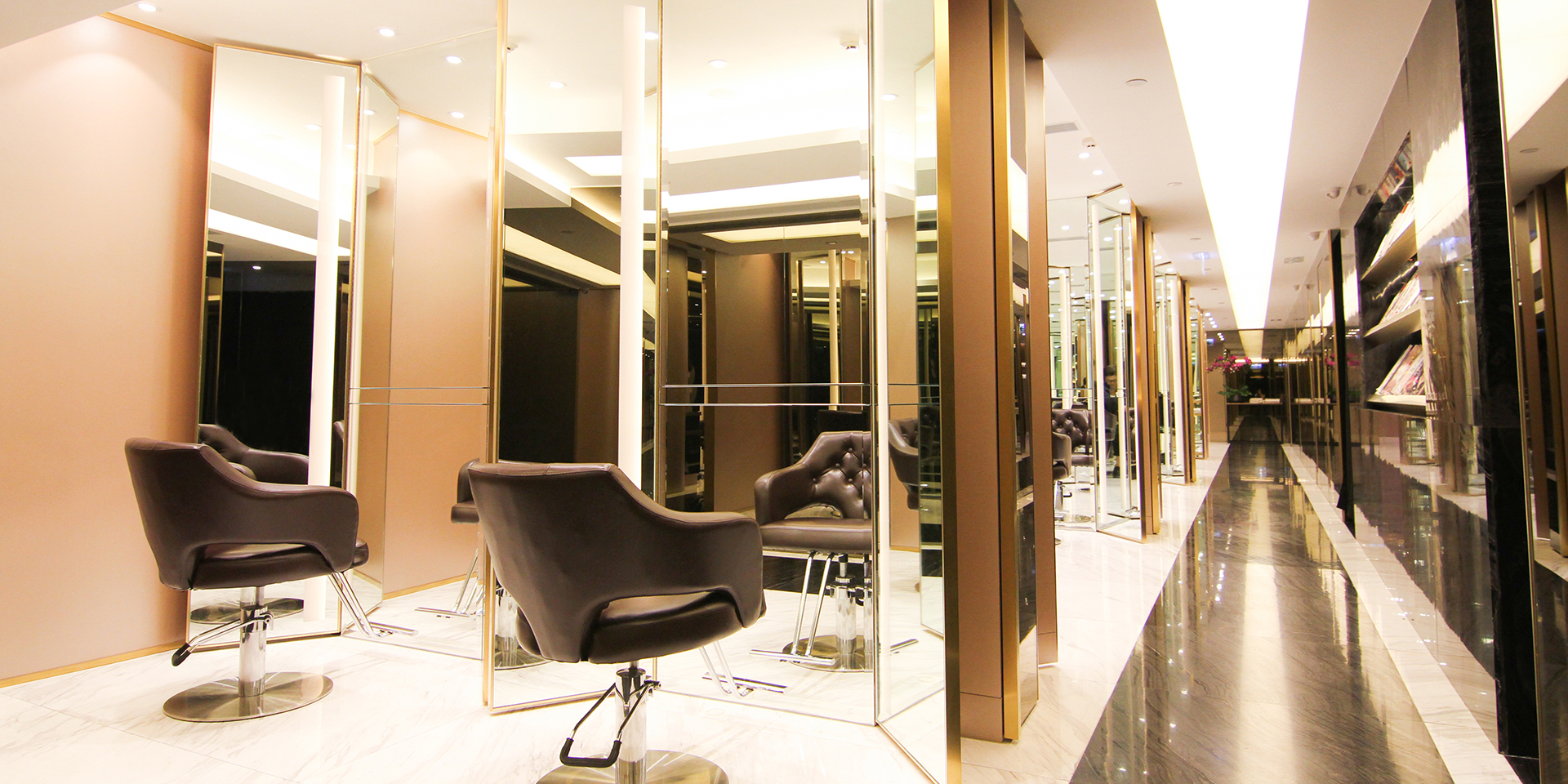 Meeting the hairstylist
Hairstylists are men behind the salon. As the leading hairstylist, Keyvin has over 14 years of solid hair styling experience and has worked with high-end fashion brands such as Louis Vuitton, Gucci, Armani, Cartier, Tiffany & Co,etc. Keyvin is passionate in creating everyday looks with a difference, from structured haircuts to vibrant colouring, he is always able to translate the latest hair trends on any hair types and bring your hair-goals to life.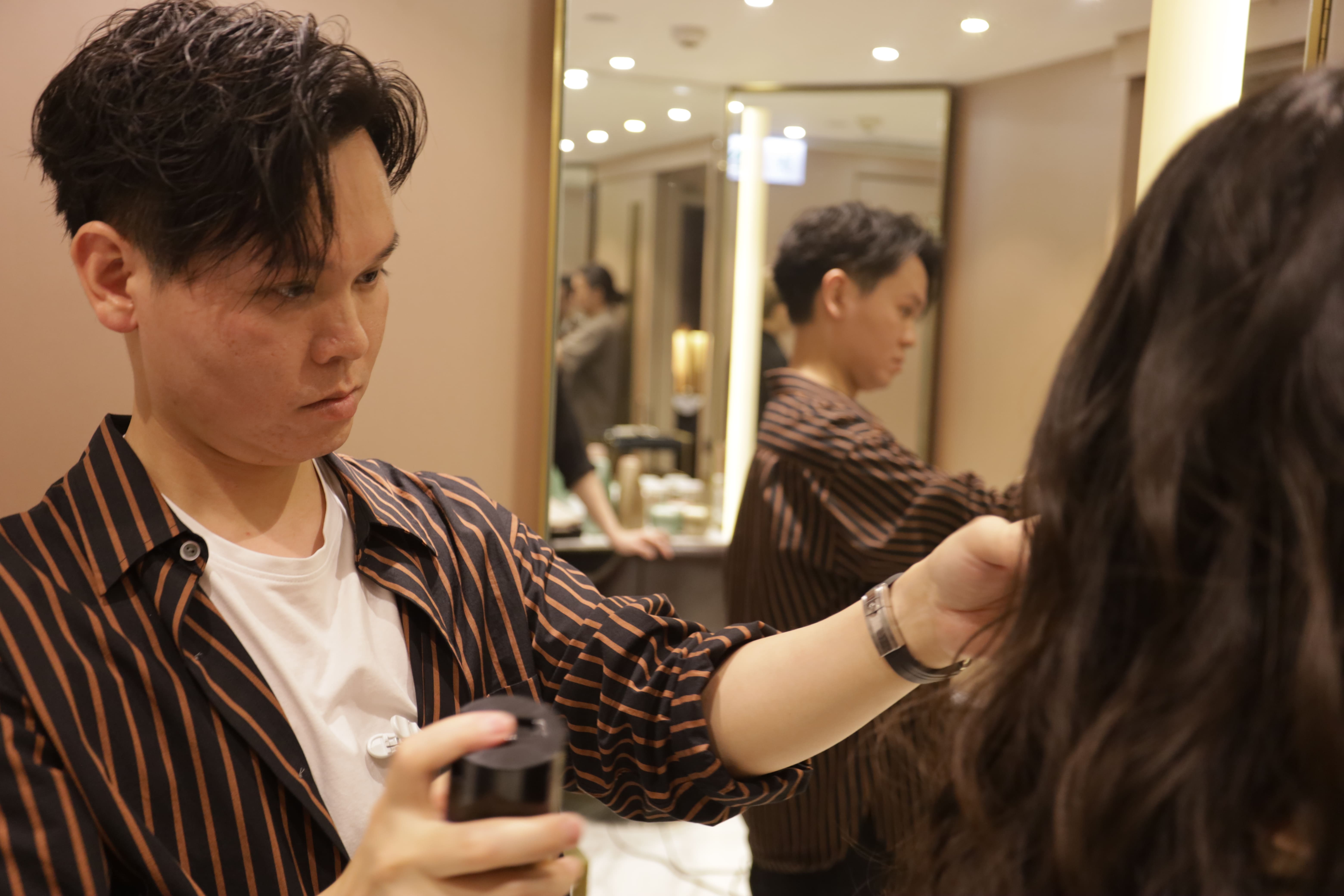 Hair Artistry
Innovative Ideas, professional expertise and techniques can surely help adapting to clientele of different styling preferences. The most important criteria in creating great haircuts, however, is the delicate approach with hair. "Attending to each hair strand with small sections at a time makes a difference, it's all in the details."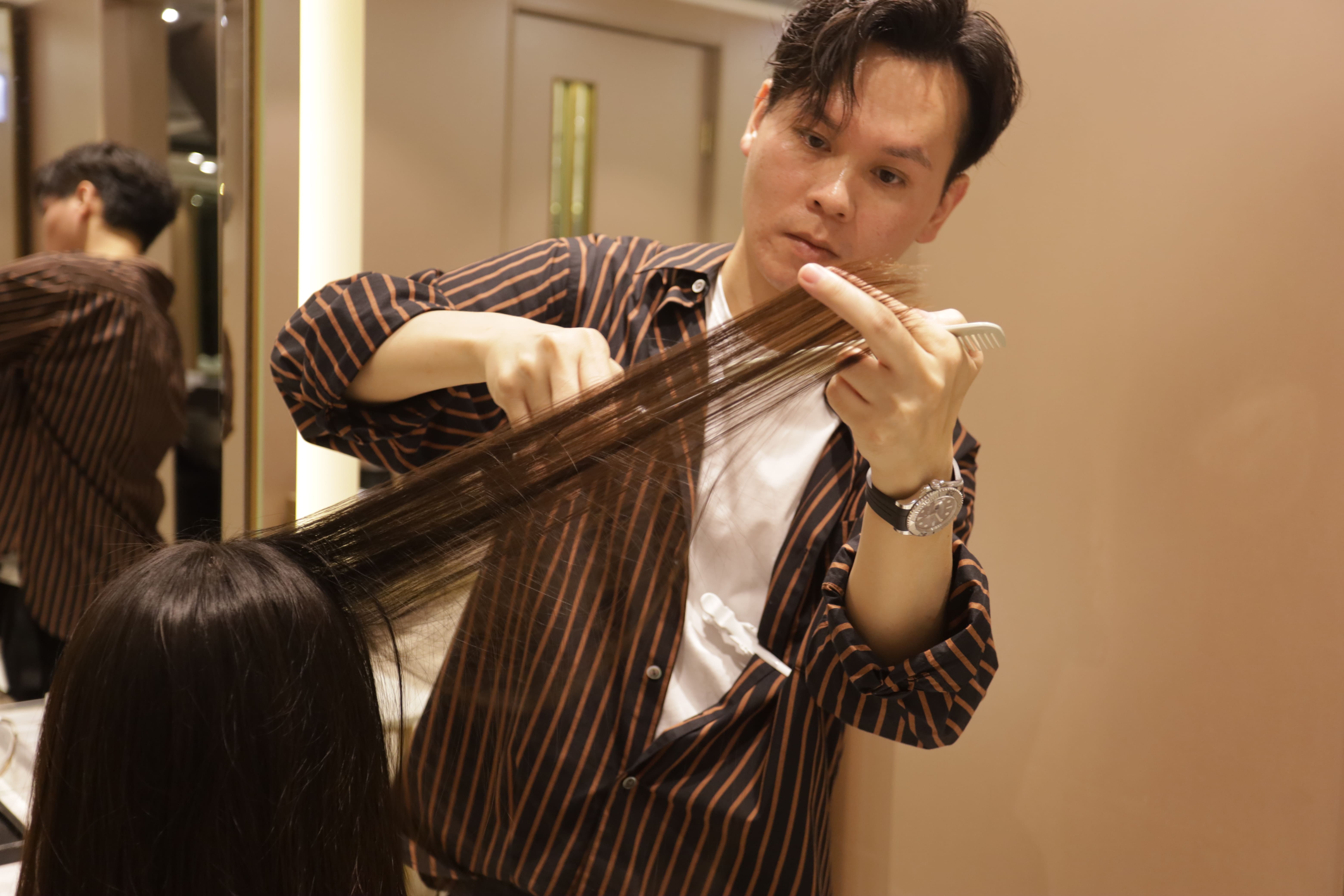 Apart from haircuts, Keyvin takes part in all kinds of hair service including hair curling, hair care routines and hair colouring. To produce the beautifully crafted look, curl each section of hair separately in your desired direction and turn them into perfectly angled spirals.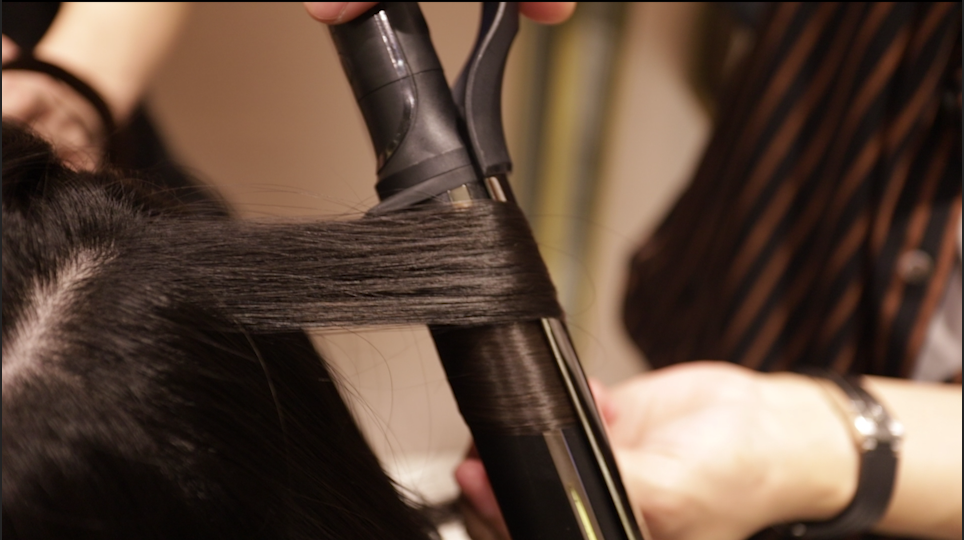 Secret Ingredients
Keyvin believes that high quality hair products are the foundation of all great hair styles. The Nano Smooth Pure haircare series include refreshing hair shampoo and nourishing hair mask for strengthening damaged hair. The highly substantive particles help to reform hair fibre texture and safeguards the vitality of your hair, an excellent hair-care solution for every hair type.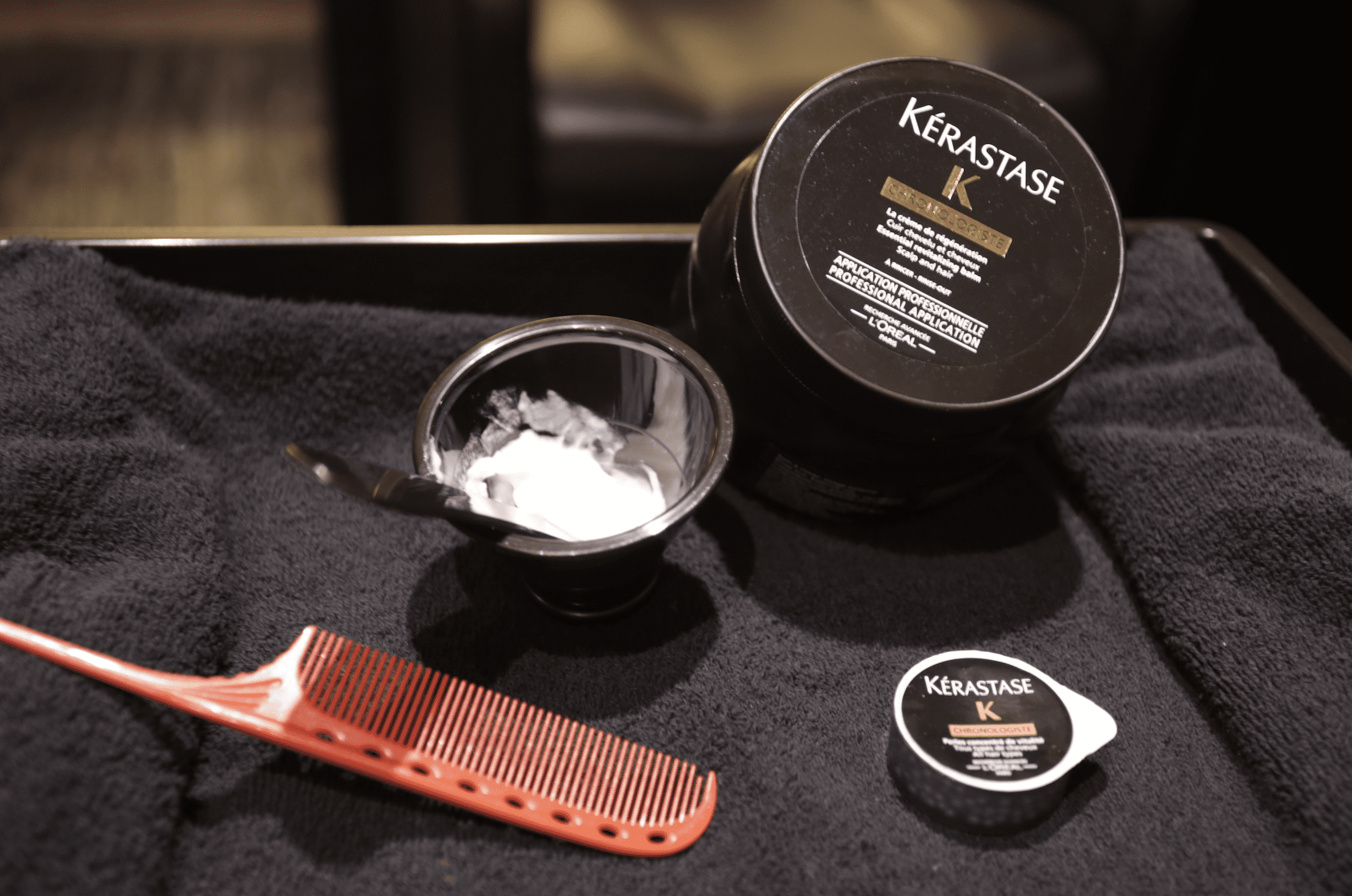 Kérastase is one of the most popular hair treatment at ii Alchemy. Comprised with virgin coconut oil and ultra-rich argan oil, skilfully applied to the strands with care allow full absorption to instantly restore natural hair glow and incredible softness. Together with the use of Nano Tech machine at ii Alchemy, particles are now able to penetrate and permeate skin, deliver all the goodness your hair needs.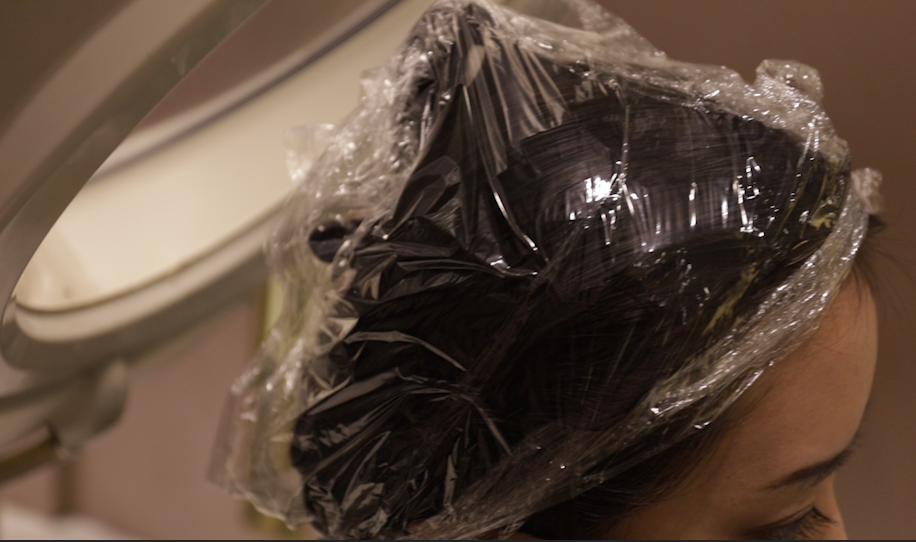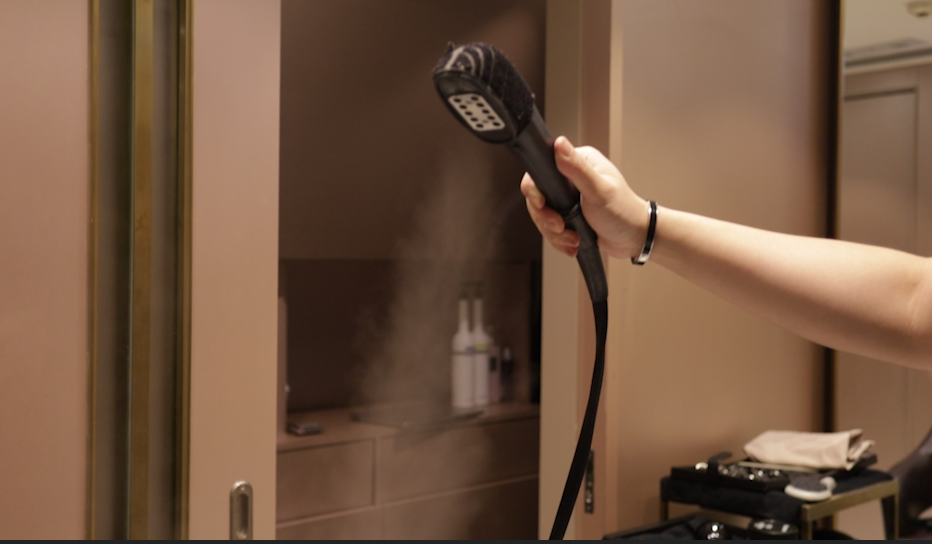 The Epic Urban Chic
Keyvin is proud to be one of the licensed professionals to acquire Guy_Tang hair colour products. Guy_Tang's unique formula is tested in labs and approved by hairstylists worldwide, it is premixed with Opalex hair treatment so you can freely pick your killer shades, from rose gold to charcoal blue without compensating your hair's wellbeing. Even if you are looking for an everyday wearable hairstyle, a little bit of sun-kissed highlights and elegant updos can surely add a wow factor to your overall look.
Leaving with the hairstyle of your dreams is everything we have hoped for. At ii Alchemy,
you can find the colouring, styling or any personalized service you opt for, and most of all, the professional hairstylist who can take your look to the next level. Make sure your hair is in capable hands, join our oasis of relaxation and luxury.
We'd love to hear from you. You can contact Keyvin directly from the contact details below:
For prices and levels find out more here:
Pandemic Prevention
International Certification
---
---
Keyvin好細心,環境好舒服,染左ash brown我都好滿意 不過佢好full,要早啲約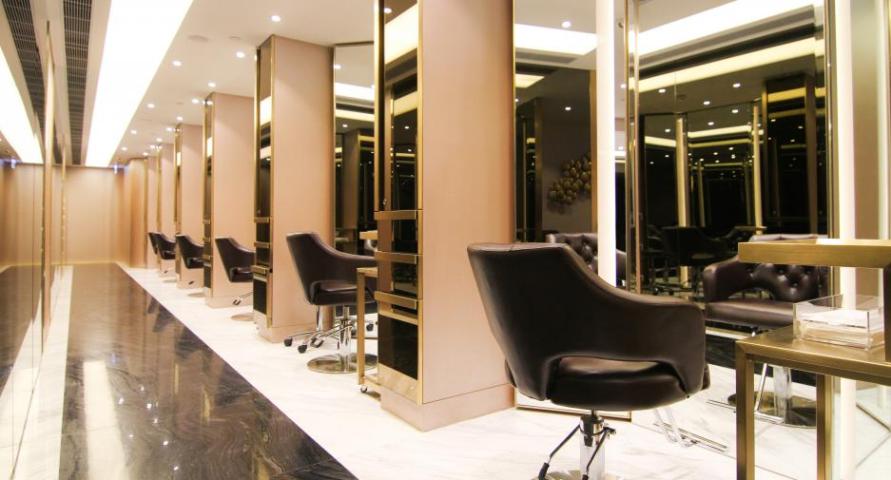 ---
---
People also viewed
French83
1/F, 18 Cochrane Street, CENTRAL, HONG KONG
---
---
SHOP LG1-3, LG/F, JARDINE HOUSE, CENTRAL, HONG KONG
See in Map
Highlights
⌛️
Sanitize All Equipments Regularly
🧴
Free Sanitizing Products
🧼
Compulsory Hand Sanitizing for Staff
🌡
Body Temperature Check for Staff
⌛️
Regular Use of Sanitizer Spray
---