---
Booking
Cancellable up to 1 hour before
Medical Cosmetology Treatment
New Customer Offer
Ozone Acne Permanent Cure Treatment
Remove the sebaceous glands where acnes grow to prevent the recurrence of acne
Detail
New Customer Offer
Ace Anti-Allergic Hydrating Firming Care
Replenish skin moisture and quickly restore radiance
Detail
New Customer Offer
Ox Bone Facial Lymphatic Treatment
Soothes, reduces swelling, and tightens facial lines
Detail
Introduction
Toby No Hard Sell Certification
KYNA Beauty is awarded with the Toby No Hard Sell Certification, which guarantees that you will not face any lengthy, high-pressure hard selling and bombarding, so that you can enjoy your treatment in complete peace and quiet.
Want to know how Toby No Hard Sell Certification can protect you? Please refer to https://toby.fyi/5VCNO2 for more details.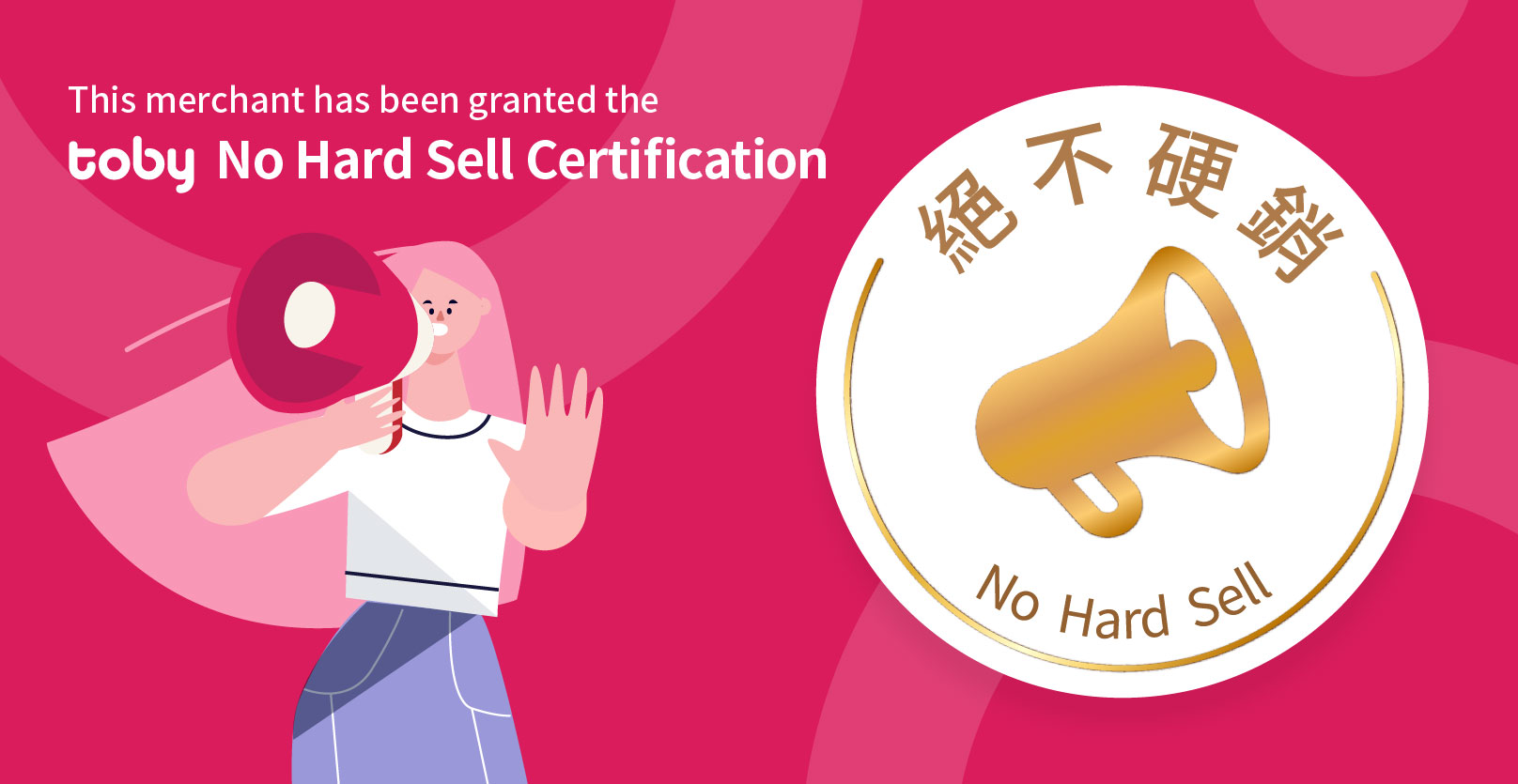 A Rare Gem - Professional Beauty Parlour in the Neighbourhood Mall
KYNA Beauty was established in 2009 and has a history of 12 years, with more than 80,000 customers who have walked through their doors. Customers can be absolutely confident in their credibility! This branch is located inside the Tai Po Plover Cove Garden Arcade, where it is rare to find a professional beauty parlour. The in-store beauticians have obtained internationally recognized professional diplomas and have 12 years or more of rich beauty experience. The owner is committed to perfection and providing customers with the best quality treatments. To do so, KYNA Beauty has continued to introduce a variety of new cutting-edge beauty technology into the stores, including machines that have obtained FDA and CE international certification. For example, the Picosecond Plus Laser II is an American medical-grade equipment. Environment wise, the Tai Po branch focus on comfort, making you feel as if you are enjoying beauty treatments in your own home. There are 2 private rooms in the store, suitable for guests who like to enjoy the service alone. There is also a double room, for guests to enjoy the services with friends or their significant other, so that they can become more beautiful or handsome together.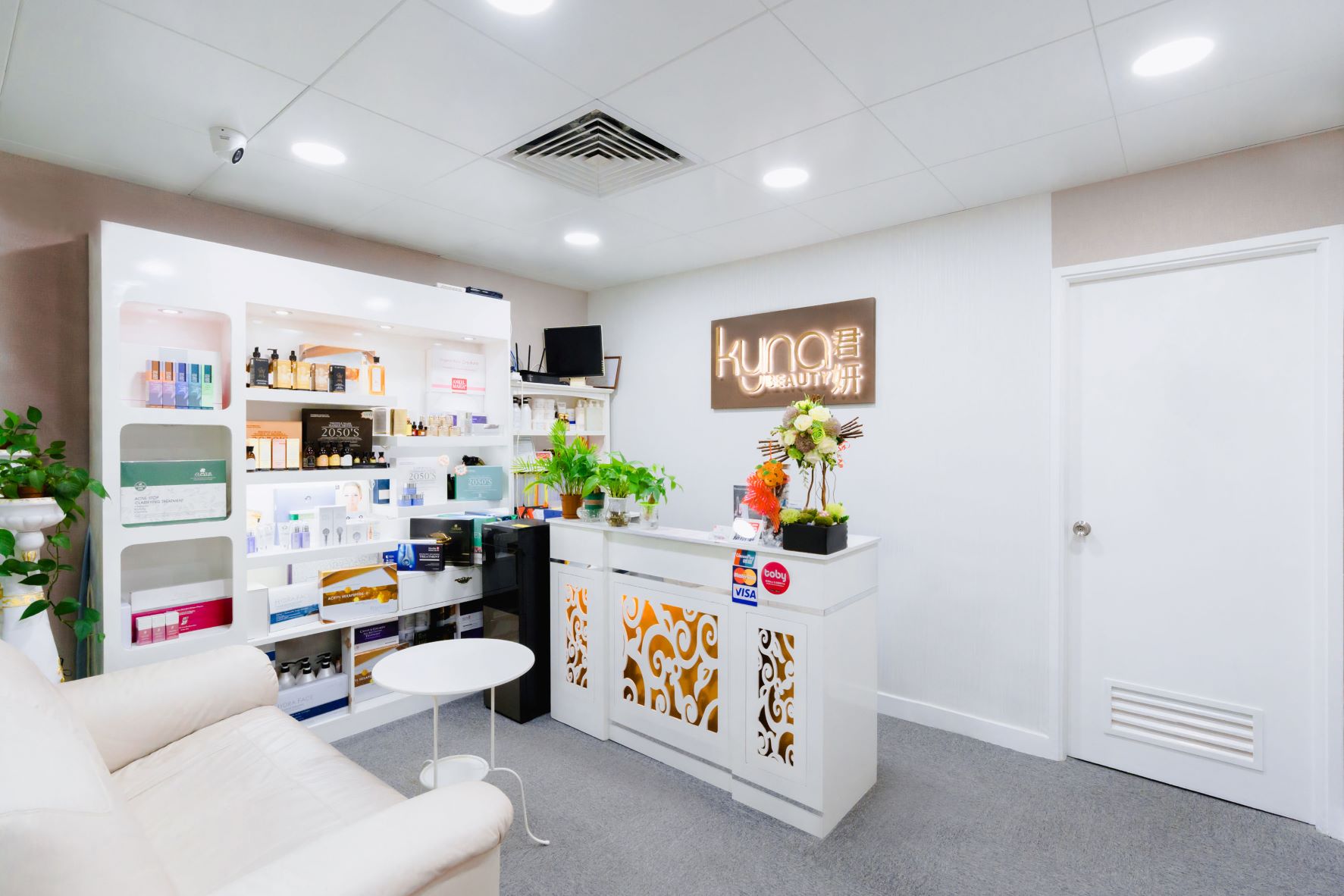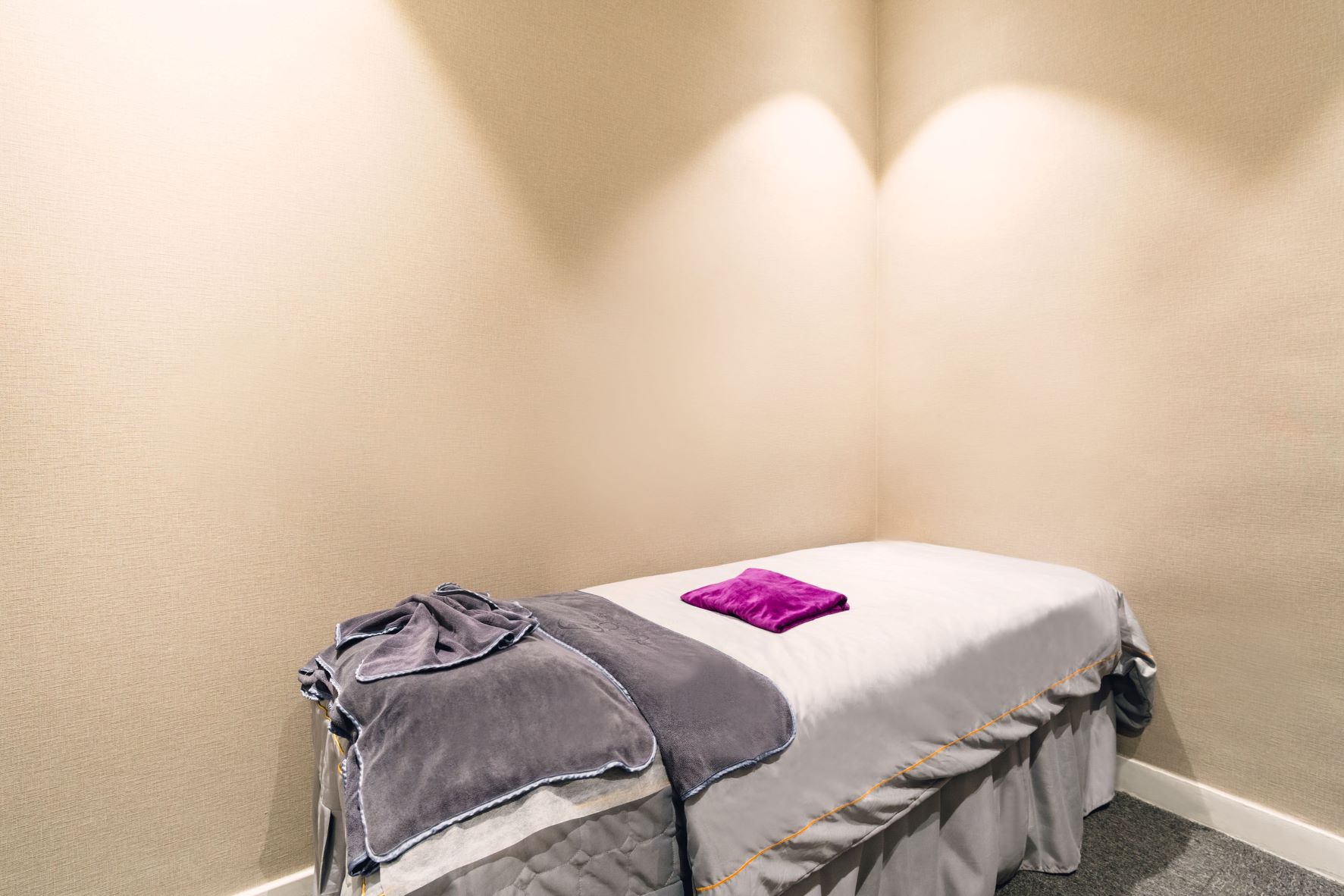 Sincerity Is Not Enough, KYNA Beauty Uses a "Six-Principled Service"
The reason why KYNA Beauty remains in business after so many years is their customer-oriented service and unique "six-principled service" values, which includes "happy reception", "attentive listening", "credibility", "considerate care", "dedicated assistance", "careful follow-up". KYNA Beauty values ​​every customer. When you enter the store, whether you want to experience the service or just inquire about the service, the staff will greet you happily and courteously. The beautician will also listen carefully to the needs of customers and recommend professional and high-quality treatments in the store according to the customer's situation. They will never sell unnecessarily expensive treatments just to make money, but instead they aim to solve skin problems for customers. During the treatment, the beautician will always pay attention to the guest's experience and skin condition, to ensure you enjoy the service comfortably. When the treatment is over, the beautician will continue to follow up your case to ensure that the treatment achieves the best results, and at the same time avoid improper skin care after the customer completes the treatment. Such attentiveness is hard-to-find!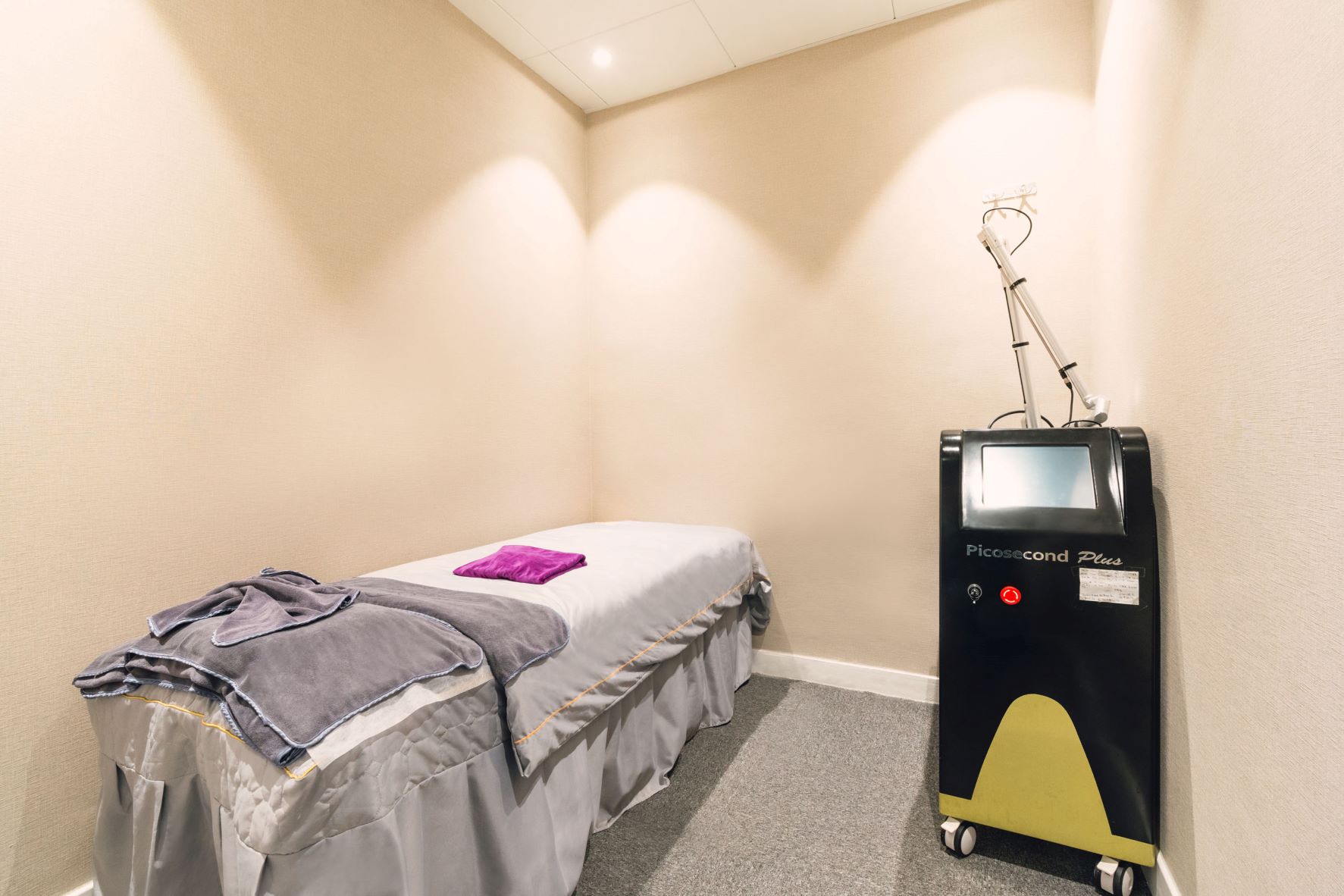 Picosecond Plus Laser II, Removes Facial Dark Spots More Effectively!
Picosecond Plus Laser II is a very popular treatment at KYNA Beauty. The process uses an American medical-grade equipment that has been internationally certified by FDA and CE, the Picosecond Plus Laser II. Picosecond Plus Laser II uses technology to focus energy, the treatment speed is 90 times higher than that of traditional lasers. The effect of 1 treatment is equivalent to 3 times of ordinary lasers, which greatly reduces the treatment time and frequency. Moreover, picosecond laser de-spotting can reduce the risk of heat injury in the skin, the treatment process does not cause bleeding, and the recovery period is short. The powerful de-spotting ability of Picosecond Plus Laser II can also reduce the risk of melanin reactivation, so that the dark spot will not regrow. It can also transmit shock waves to the deep layer of the skin, activate the repair mechanism, promote the renewal and proliferation of collagen, and achieve the effect of whitening and rejuvenation of the skin. The treatment can achieve a combination of skin lightening, rejuvenation and porereduction!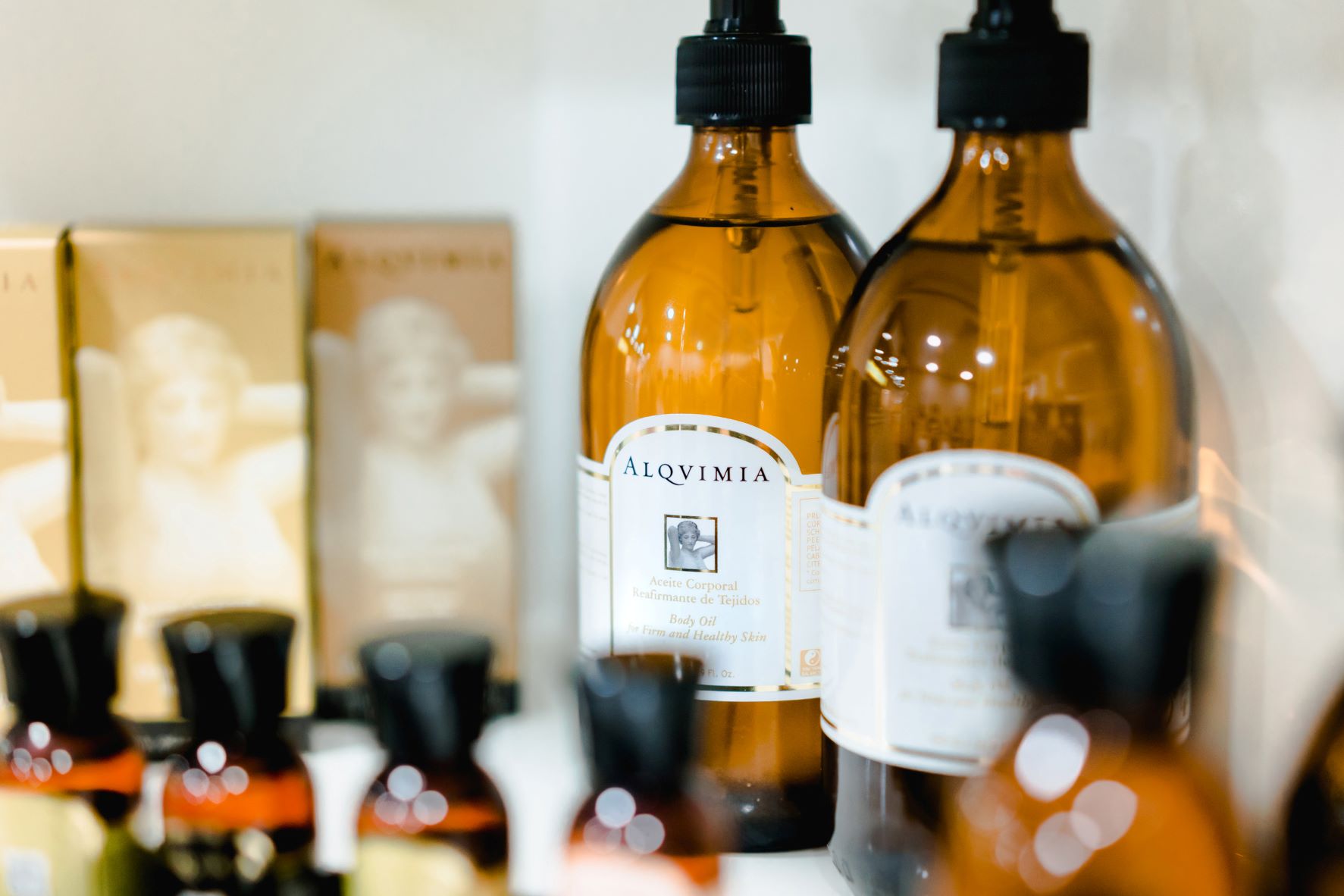 5D Body Shaping Fat Burning - help you regain your slim figure
Weight loss and body reshaping is the lifelong goal of many women, but whether it is to control their apetites or exercise, they all take a lot of time and effort to achieve the ideal body shape. Because of this, KYNE Beauty Tai Po launched a 5D Body Shaping Fat Burning Treatment to help their weight loss goal. The treatment uses high-frequency lipolysis, combined with medium-frequency wavelengths and red light LEDs, to penetrate different levels of cellulite deeply, effectively dissolving surface and deep fat cells, activating collagen proliferation, smoothing cellulite tissue and therefore reshaping the figure. With this course of treatment, the journey of weight loss and reshaping can be shortened, allowing us to reach our goal faster!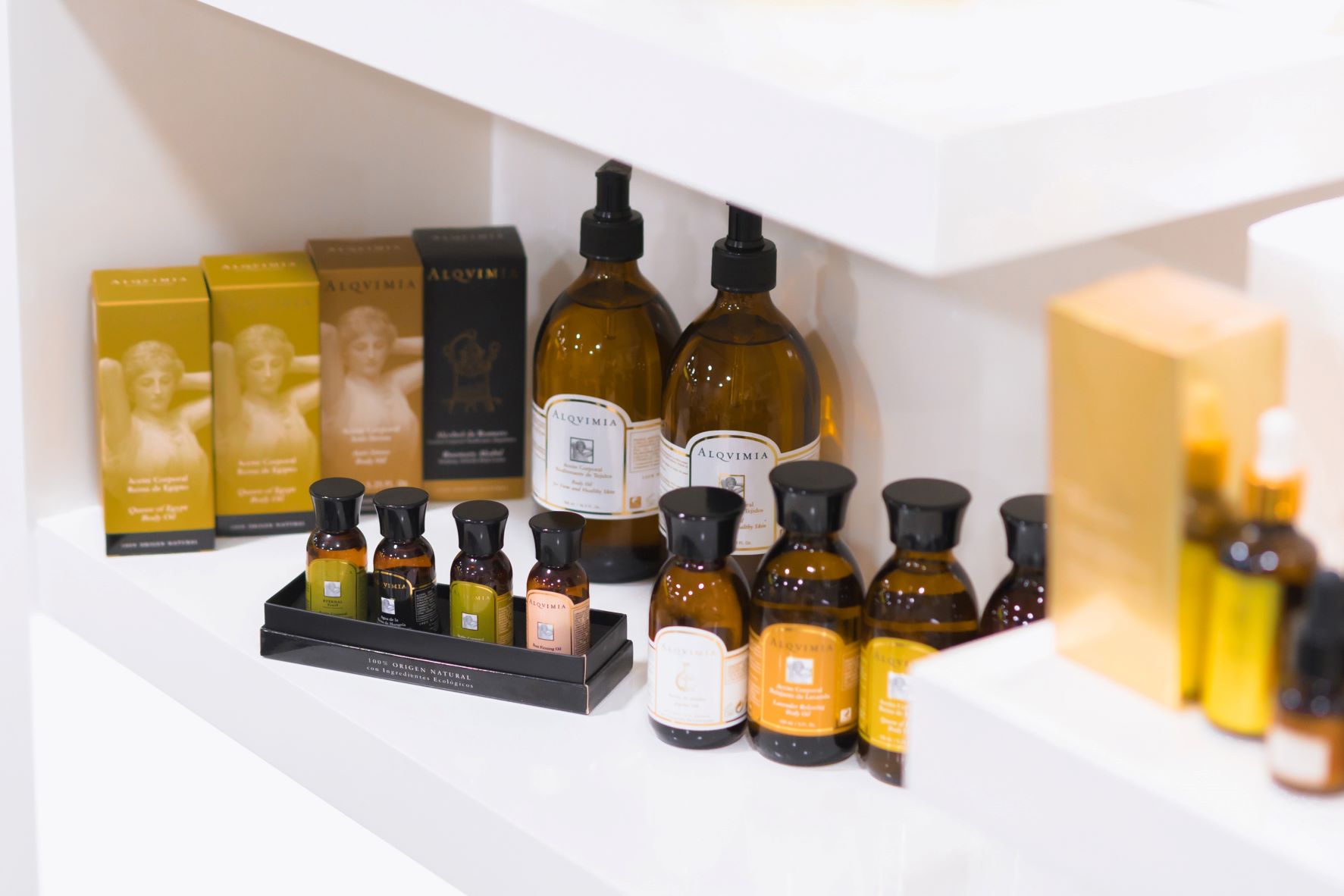 Chain Store
Spacious Environment
Individual Room
---
---
Very Warm And Cozy Atmosphere. Very Caring. Explains And Gives You Some Suggestions For Your Own Benefit But Not Pushy At All.
---
做facial 無太大問題,不過都好鍾意叫買野,雖然唔會唔比你出門口,但基本上每上去一次就會叫你加啲咩package, 不過唔加都出到門口嘅,放心。
---
好耐未試過有治療師咁細心,每Part都會講解,令你交塊面比佢更放心
---
---
People also viewed
雪·天使(粉嶺店)
Unit 105A-105B, 1 / F, Yee Yee, Wo Fung Street, Fanling (next to Kam Ming Court Restaurant)
---
---
Information
Address
Room D2,12/F,Tai Po Commercial Centre, 152-172, Kwong Fuk Road ,Tai Po, N.T.
See in Map
Highlights
🔬
Professional Instruments
🛡
Additional Cleaning for Machines and Equipments
🧼
Compulsory Hand Sanitizing for Staff
⌛️
Regular Use of Sanitizer Spray
🌡
Body Temperature Check for Customers
🇪🇺
European Skincare Products
---