---
Booking
Cancellable up to 1 hour before
Medical Cosmetology Treatment
New Customer Offer
B5+ Hyaluronic Acid Moisturizing Treatment
Promo Code: SEP20OFF (Enjoy 【Autumn Sale】 20% Off on or before 30/9)
Detail
New Customer Offer
Royal Jelly DNA Reborn Treatment
Continuously hydrates skin to battle sagging
Detail
New Customer Offer
Gold 985 Flakes & Caviar Rejuvenating Treatment
Quickly treats dull and dehydrated skin and provides firming for a lasting effect
Detail
Introduction
T Moon Medical Beauty is conveniently located on Cameron Road in Tsim Sha Tsui and just a 2-minute walk from Exit B2 of the MTR station. Featuring a clean and bright décor with warm lighting, T Moon Medical Beauty offers a relaxing and comfortable beauty care experience.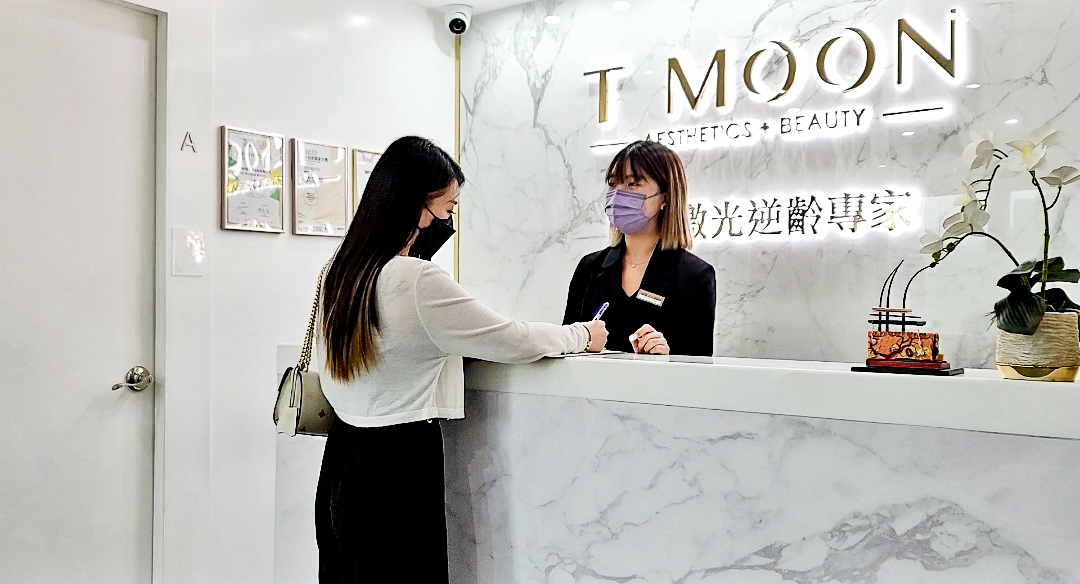 【A warm welcome at the T Moon reception】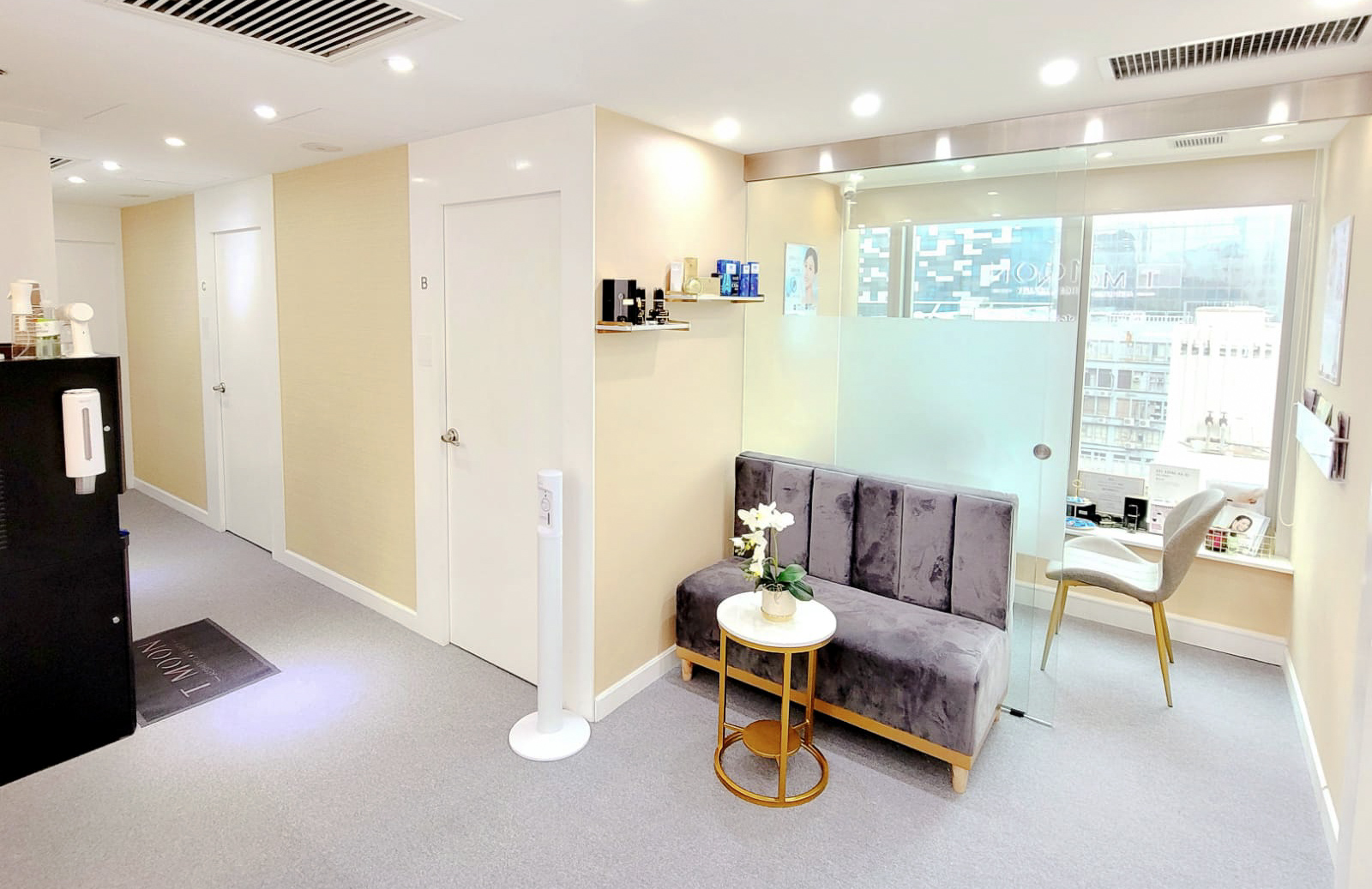 【T Moon Medical Beauty features a clean and bright décor】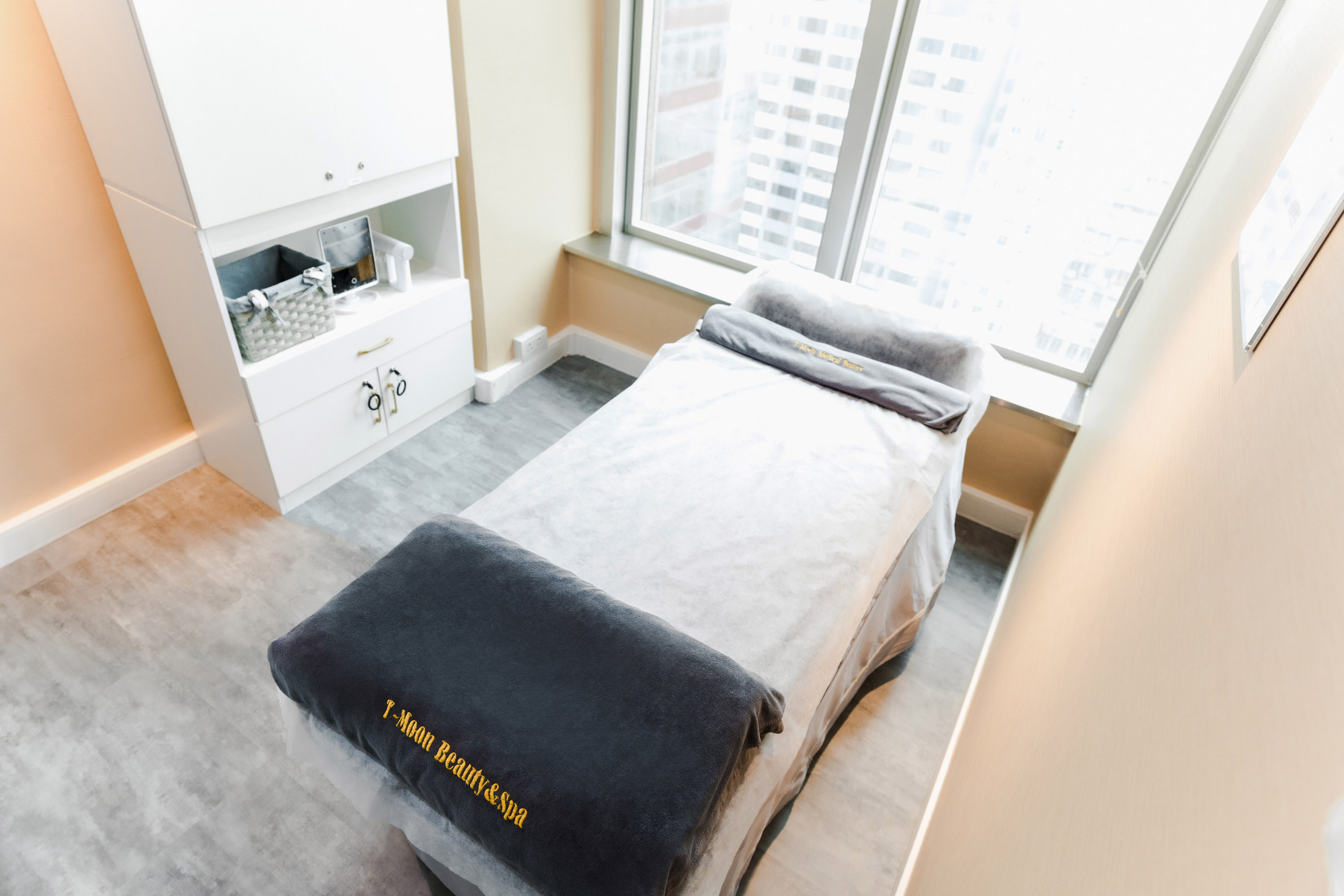 【Multiple private rooms to offer a high level of privacy】
Getting the Best Services from T Moon Medical Beauty
To provide customers with professional treatments, T Moon Medical Beauty only hires beauticians with more than 10 years of experience and provides various on-job trainings to boost their beauty care knowledge and upgrade their certifications.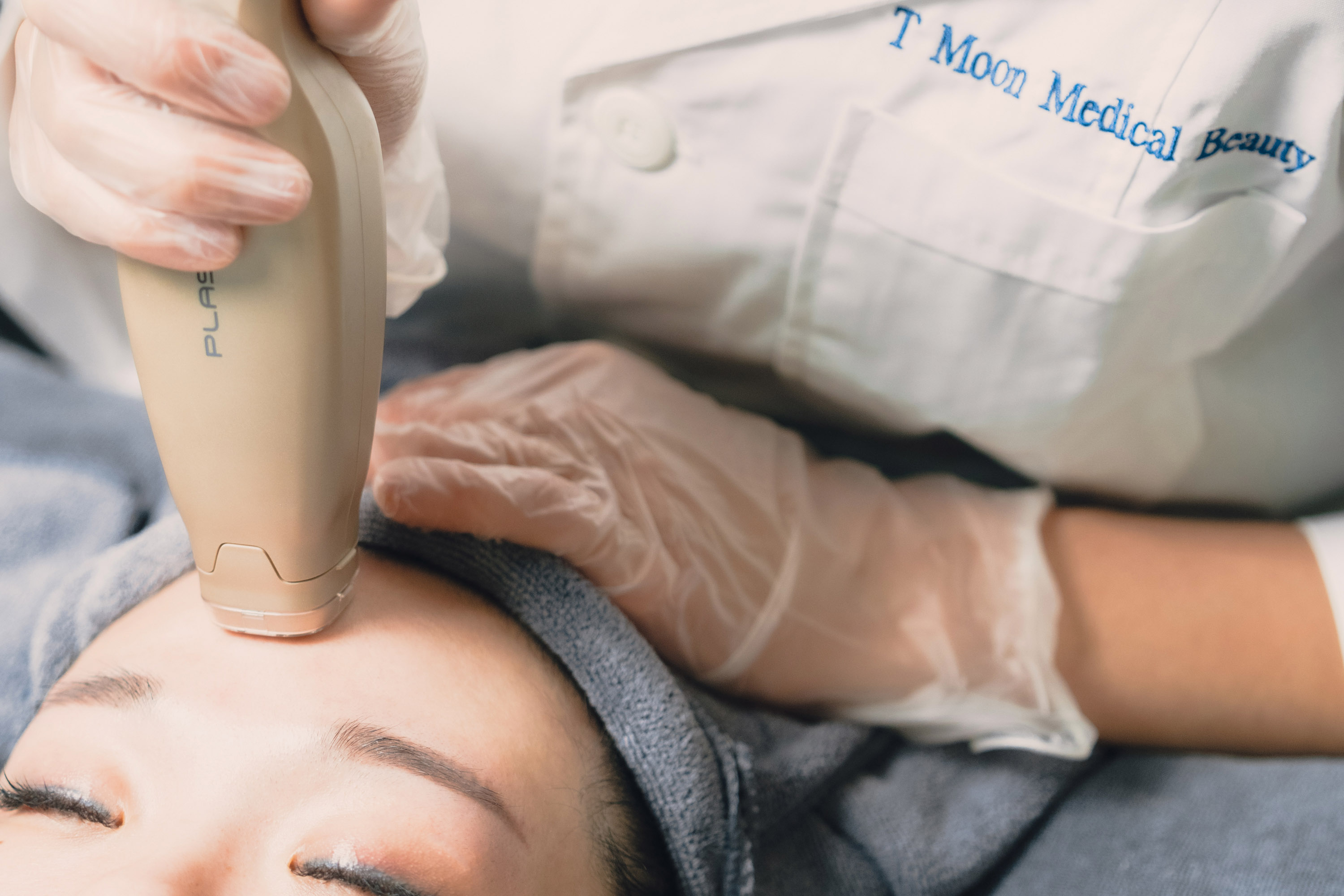 【Meticulous Service by T Moon Medical Beauty】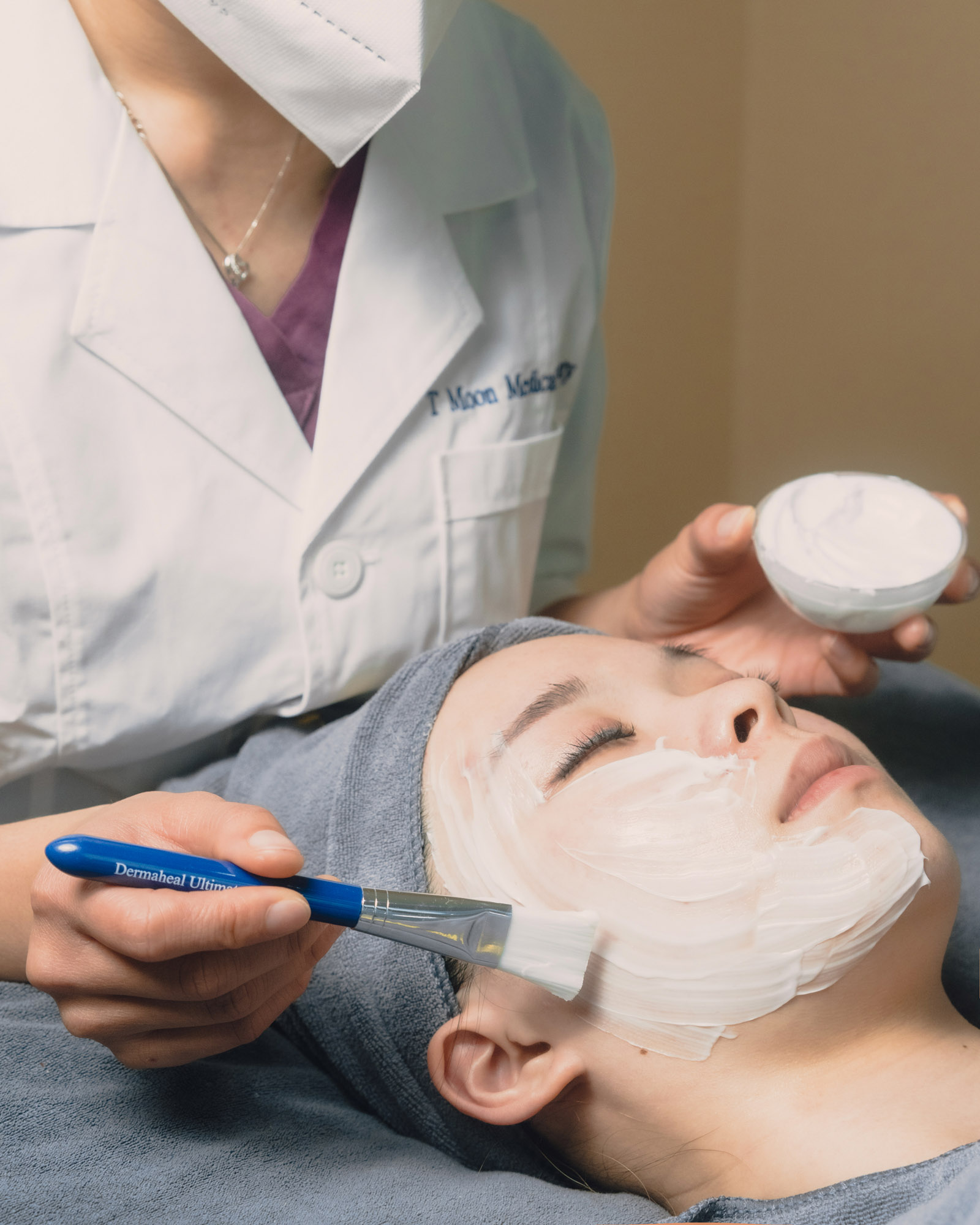 【Meticulous Service by T Moon Medical Beauty】
Quality Beauty Care Products & Equipment
With the aim to evolve with the times, T Moon Medical Beauty regularly imports the latest medical beauty equipment and technologies that have been certified by the FDA, KFDA, and CE, so that customers can enjoy meticulous and professional beauty treatments in a comfortable environment.

【Top-Notch Medical Beauty Equipment】
Genuine Service with Real Results
The Moreme skin analyzer is equipped with a 5-spectral imaging and analysis system that can quickly and accurately diagnose and treat various skin problems, including pathologies, allergies, wrinkles, enlarged pores, pigment spots, acne, and skin texture. It can enable you to have a better understanding of your skin problems and allow beauticians to provide the most suitable advice on products and treatments.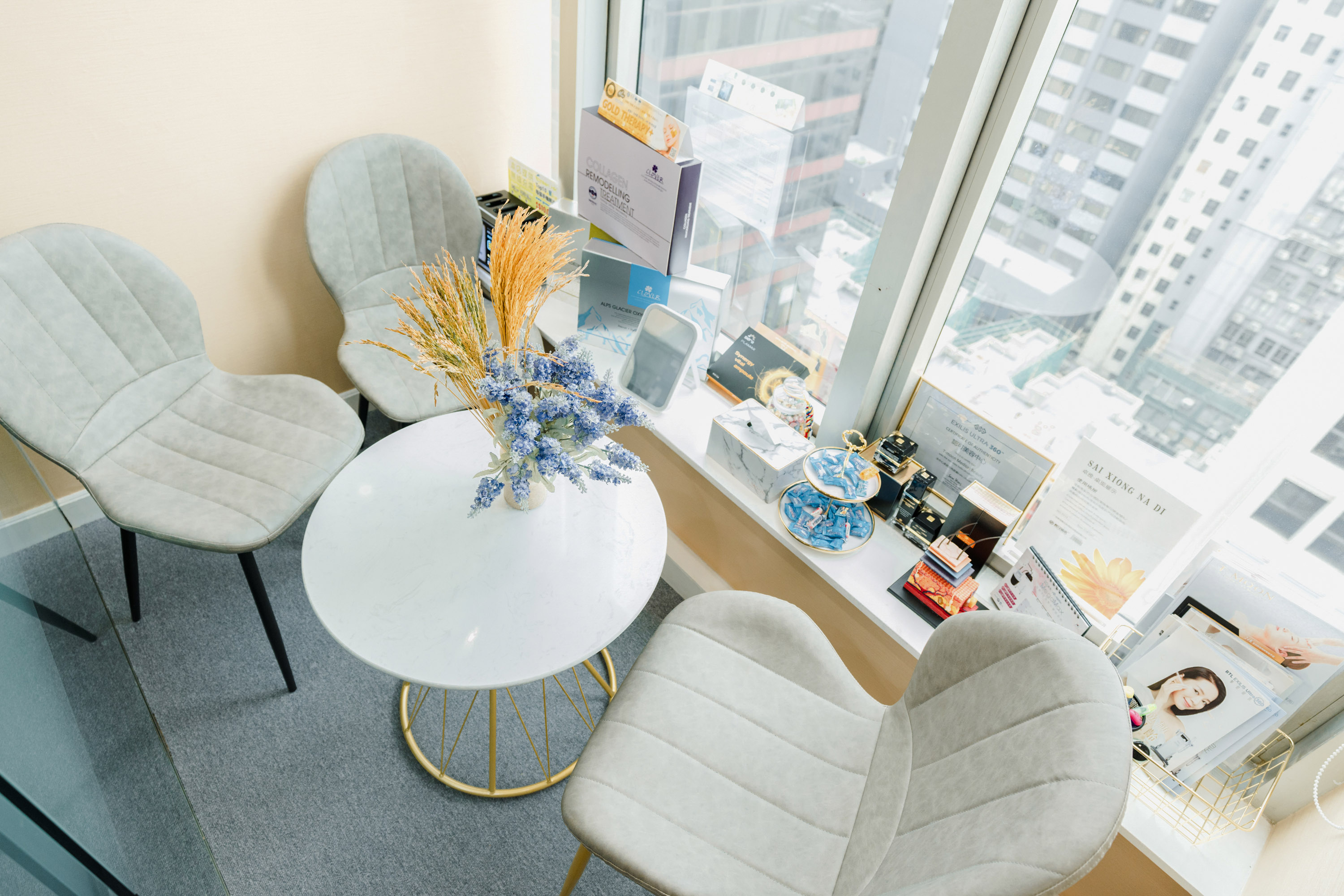 【Professional Skin Analysis】
The Medical Beauty Expert in Anti-Aging Treatments
【 Plasonic Cell Regeneration Treatment for Resolving Various Skin Problems! 】
With the pandemic still going on, no one knows when the masks can come off. T Moon Medical Beauty is dedicated to upkeeping your skin health and helping you stay pretty. Imported from Korea, Plasonic uses plasma technology to inject nutrients into the dermis within 30 seconds to restore skin luminosity, improve skin tone, provide instant moisturization, and upkeep the skin's moisture-locking ability for a flawless and silky-smooth look!
【Moisturization】: Increases absorption by 5 times
【Whitening】: Reduces pigmentation
【Anti-Bacterial】: Kills bacteria, stops itching, and treats inflammations and acne
【Firming】: Smooths out wrinkles and fine lines
【Dry Skin】: Upkeeps skin's moisture-locking ability
【Facial Contour】: Restores skin elasticity
【Skin Regeneration】: Promotes cell rebuilding and collagen production
【Deep Penetration】: Resolves skin problems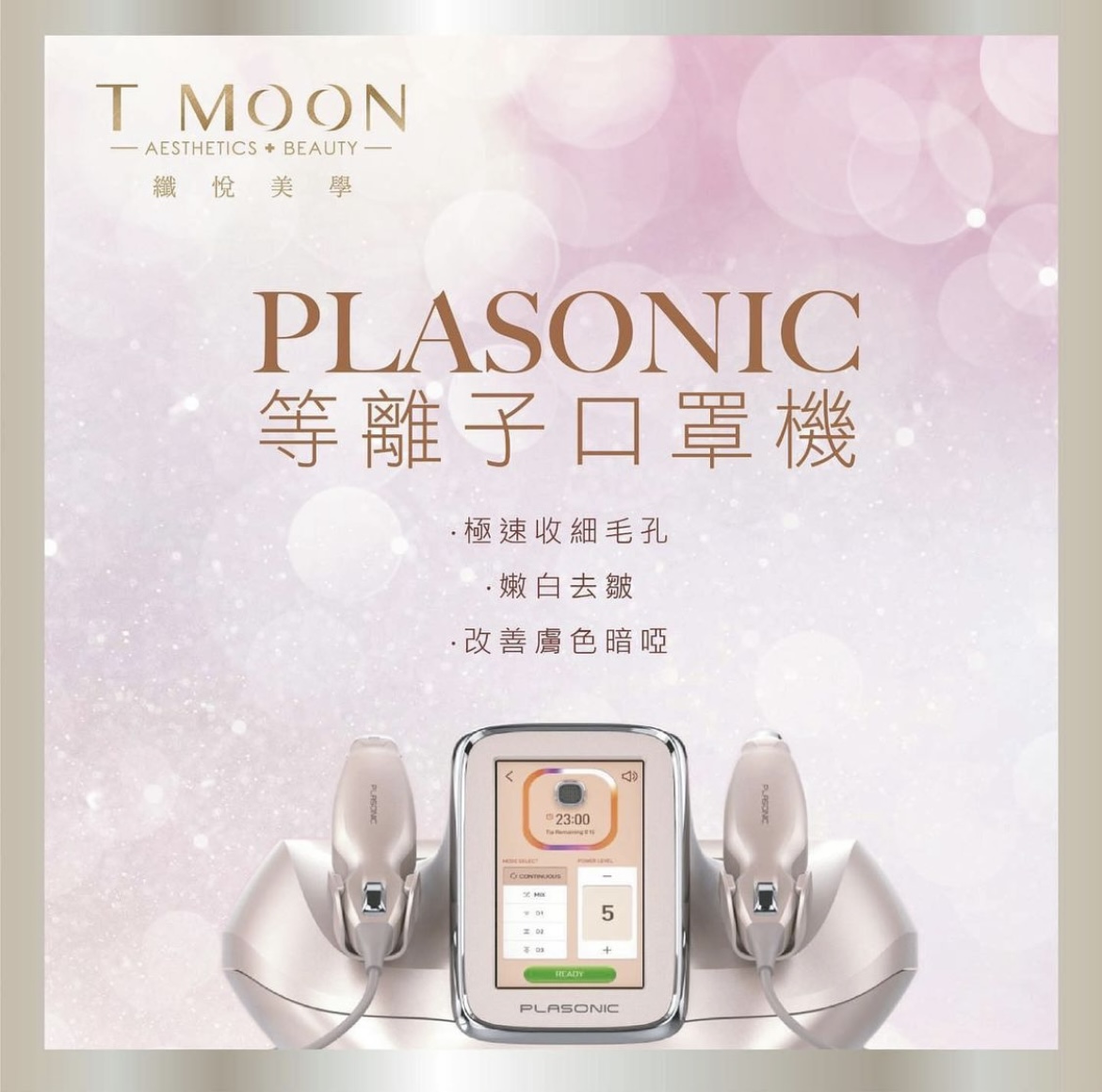 【The New Era of Skin Rejuvenation】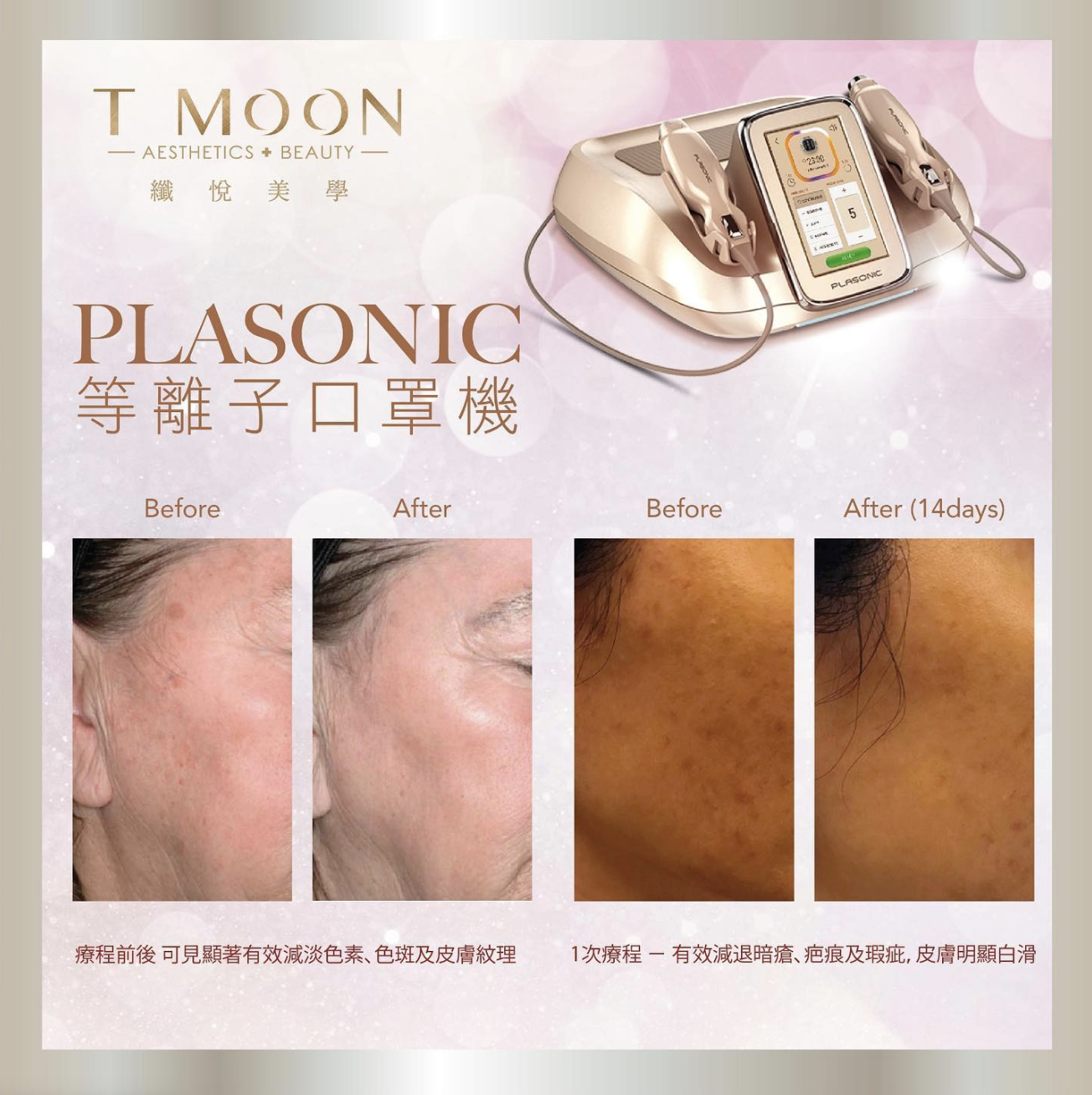 【Before & After】
FDA/CE Approved
Free Skin Analysis
Over 10 Years Of Experience
---
---
係到見到幾近自己公司就join左消暗瘡,環境同服務效果都幾好👍🏻
---
最近發現凹凸洞越生越多,係IG見到呢間好似拎左唔少美容獎+上幾有規模就嚟試下,本身都有啲驚會似我之前嘅美容院經歷咁困房hardsell😣但呢到啲職員都好好,睇得岀係針對我皮膚問題而比專業介紹我+皮膚分析,同埋我冇興趣嘅項目佢地都唔會硬銷👍🏻
---
想講做呢個Comfort Line真係瘦到!🥰 本身其實半信半疑,睇完佢哋條介紹影片之後就試下嚟,因為本身瘦底但有肚腩,平時少做運動基本上要減嘅話有啲難🫢做嘅過程係冇痛嘅感覺,feel到啲脂肪強烈震動緊(好治癒😂),治療師會幫我影前後相比我睇,做完真係實左有返啲線條💖抵比好評
---
---
People also viewed
Harmony Beauty
13/F, Kam Lung Commercial Centre, 2 Hart Avenue, Tsim Sha Tsui
---
---
Information
Address
17/F, Hang Shun Commercial Building, 12 Cameron Rd, Tsim Sha Tsui, Kowloon
See in Map
Highlights
🛡
Additional Cleaning for Machines and Equipments
⌛️
Regular Use of Sanitizer Spray
⌛️
Sanitize All Equipments Regularly
---