Scalp Care
[Scalp Treatment + Haircut + Hairstyling]【NIOXIN】 $1,581 Scalp Renew Dermabrasion Treatment (Deposit: $117)
Serviced by Leading Stylist Keyvin Mok
---
Price Breakdown

【NIOXIN】 Scalp Renew Dermabrasion Treatment (Deposit: $117)
$1,581

Deal Price:

$117
---


******Please make a deposit of $117 with HelloToby to reserve this offer and pay $1,464 upon the completion of service
・Shampoo, Cut and Blow Dry x 1
・NIOXIN - Scalp Renew Dermabrasion Treatment x 1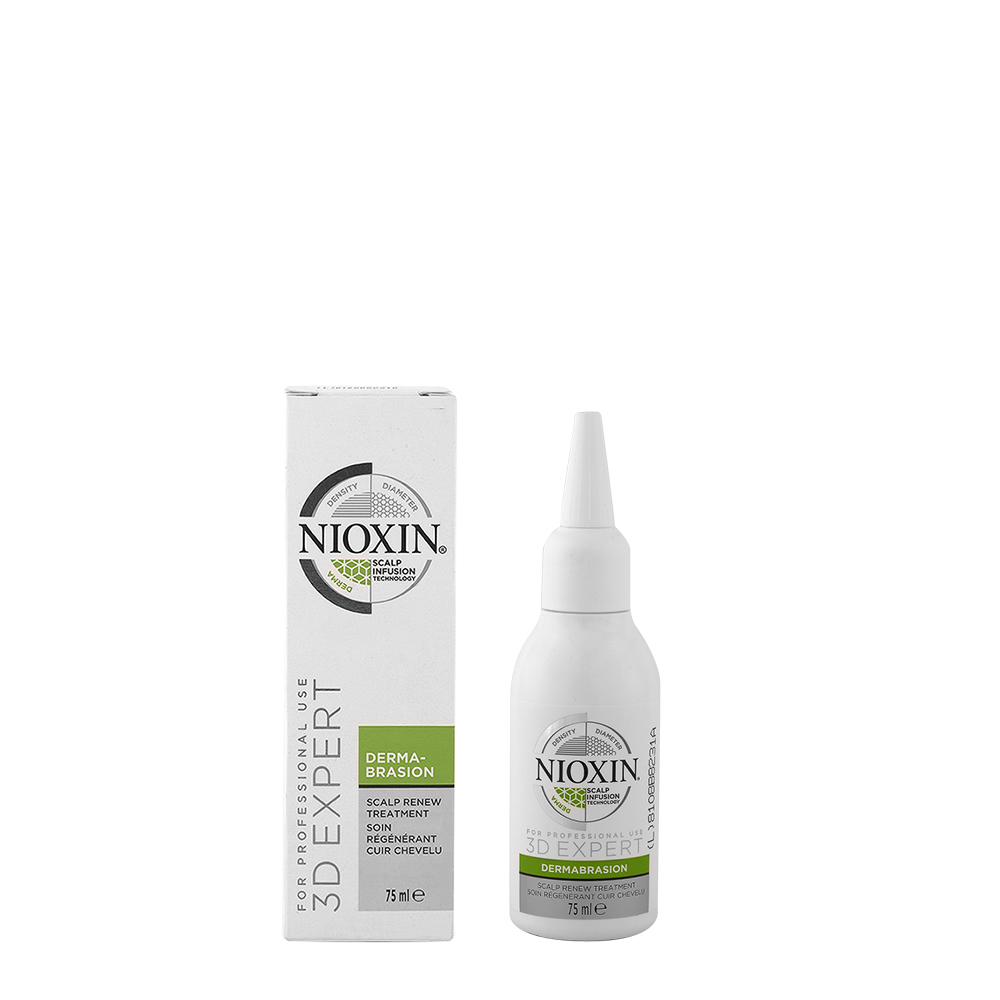 NIOXIN's respected research, educational instruction and complete system of natural, effective products for scalp health and thinning hair have improved the lives of people everywhere.
---

Effective Period
Within 60 days of purchase
How to Redeem?
1. A confirmation email will be sent to you after payment has been received. Please make your booking with Keyvin Mok at 9128 3157 at your earliest convenience. 2. Before consuming the service, please present your voucher ID (stated in confirmation email or under "My Voucher" in your account) to the merchant to redeem the service.
Terms and Conditions
1. This voucher can only be used once and cannot be refunded or exchanged for cash. 2. This voucher is valid within 60 days of purchase. No further extension is allowed. 3. All services on this voucher must be redeemed on the same day unless stated otherwise. 4. For hair coloring, the merchant has the right to charge extra for hair blenching. Please confirm with the merchant before consuming the service. 5. Prices listed on vouchers are applicable to short hair only. All prices vary depending on length and thickness of hair. Please confirm prices when making your appointment. 6. The voucher ID must be presented to the merchant and verified for redemption. 7. HelloToby functions solely as a third-party platform that facilitates connection between consumers and suppliers. We accept no responsibility or liability for any disputes over the provision of service or the quality of product. 8. In case of a dispute, HelloToby reserves the right of the final decision on the interpretation of the Terms and Conditions.
Reminder
1. Please make your booking in advance 2. The treatment should take 2-2.5 hours 3. Please inform the merchant 2 days in advance if you need to reschedule
---
More deals from this merchant
Haircut
[Haircut + Hairstyling] 【OL's Favourite】 $624 Haircut and hairstyling by leading stylist - Keyvin Mok (Deposit: $50)
Colouring
[Hair Coloring +Haircut + Hairstyling] 【Guy Tang】$1,477 #MyDentity Hair Colouring (Deposit: $109)
Highlight
[Highlight + Haircut + Hairstyling] 【European and American Style】$1,927 Hair Colour Highlights (Deposit: $143)
---