90-minute Thai Authentic Tendon-loosening Massage
Soothe the tendons, activate meridians, and relax the muscles
Original Price
Toby Discount
---
Service(s) Included
1 x 90-minute Thai Authentic Tendon-loosening Massage
* Men and women are both welcome
About the Treatment
The Thai Authentic Tendon-loosening Massage is one of the ancient medical cultures in Thailand, combining traditional medicine of Buddhism and Hinduism, acupressure and Indian yoga. Compared with other massages, the Thai Authentic Tendon-loosening Massage has a larger range of movements and does not require the use of massage oil. The masseuse will use the strength of both hands, hand axes, knees, arms and feet to follow the client's tendons. The whole body is pulled, kneaded, bent, twisted and other actions to relax the muscles and arms of the human body and stimulate the acupoints, thereby helping to regulate the body.
Efficacies
- Relax the tendons and activate meridians, smoothe the joints
- Relax muscles and eliminate fatigue
- Improve muscle blood circulation
- Increase spleen and stomach movement, help digestion
- Ease tension
Suitable for
- People who overworked and have a tense body
- Emotionally stressed people
- People with numbness in the limbs
- People with stomach pain, headache, back pain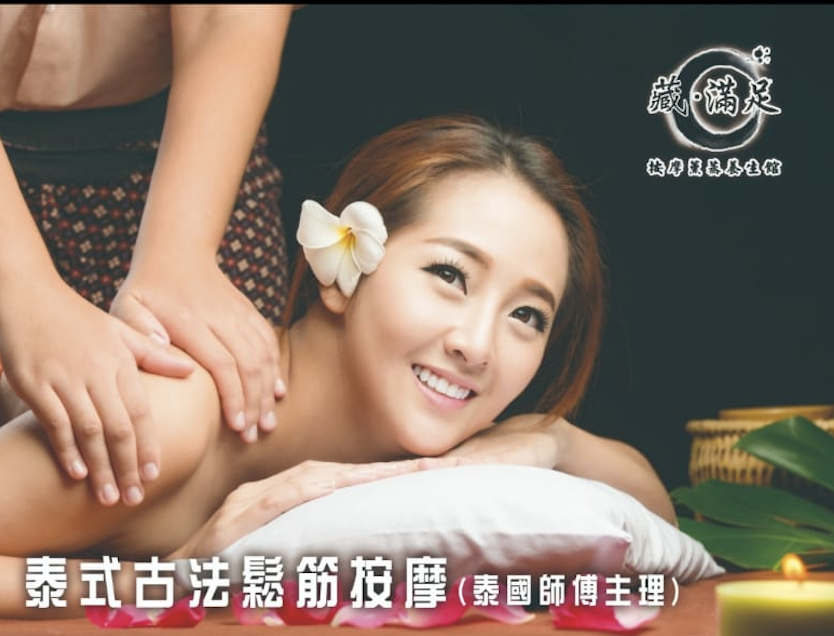 Reminder
Please remember to arrive on time. There will be no make-up for any lost time.
---

Terms and Conditions
Effective Period
1. Bookings: Within the scheduled timeslot on the scheduled date 2. Vouchers: Within 60 days of purchase
How to Redeem
1. A confirmation email will be sent to you after successful payment. If you have purchased a voucher, please make a booking with the merchant at your earliest convenience. 2. Please present the redemption code from your confirmation email (can also be found under "Services" in your account) to the merchant to redeem the service.
Terms and Conditions
1. This voucher can only be redeemed once. It cannot be refunded or exchanged for cash and no change will be provided. 2. The effective period of this voucher cannot be extended. All expired and unredeemed vouchers are deemed invalid. 3. All services on this voucher must be redeemed on the same day. 4. The redemption code must be presented to the merchant and verified for redemption. 5. Treatment results and progress may vary depending on your skin and physical conditions. 6. A same gender massage therapist will be assigned to you. 7. If you are pregnant or injured, or have a headache, etc., please inform the massage therapist in advance. 8. In case of any disputes, Toby reserves the right of final decision.
Reminder
1. Please make your booking in advance. 2. The treatment should take 1 to 2 hours. 3. Please inform the merchant 2 days in advance if you need to reschedule. 4. A confirmation email will be sent to you within 5 minutes of successful payment. If you can't find it, please check your spam/junk folder. Please remember to mark all emails from Toby as "Not Spam/Junk".
---
整體感覺普通,師傅是外包,按摩力度手法同力度一般。前台小sell,又要填好多個人資料。
---
第一次完左就 sell 套票,太急了;呢個唔係公開評價,希望店方可以調整銷售策略啦,其實同事們態度非常好,手藝都唔錯,只係第一次就sell,太急啦
---
Service and environment is ok
---
---