Pico Laser Ultra Picosecond Laser Spot Removal
Improve various skin problems according to your personal situation
Original Price
Toby Discount
---
Service Includes
1x Pico Laser Ultra Picosecond Laser Spot Removal
*Suitable for both Male and Female Customers
About the Treatment
Pico Laser is an ultra-picosecond laser with high energy. A variety of wavelengths including 532nm/ 1064nm/ 755nm will remove deep and shallow spots, brighten the skin, but it also prevents melanin regrowth and does not damage the epidermis. It can also effectively improve large pores, bumps, scars, aging skin, wrinkles, etc. It also removes all kinds of pigmentation spots, old and new acne marks, and red marks to improve uneven skin tone, whiten and remove tattoos.
Pico has a short-speed and high-efficiency output, and can generate the principle of laser pressure vibration. It uses laser pressure to penetrate the skin, shatter stubborn pigmentation spots and long-standing pigments, which makes it easier to be discharged through body metabolism. It causes zero trauma and is painless, it can effectively improve various types of pigmentation spots, such as freckles, sun spots, age spots, hormonal spots, etc. The three wavelengths can be switched freely, quickly disintegrating various color spots, super emitting more precise energy, reducing the pioneer effect, preventing melanin regrowth, improving facial bumps and dens, and narrowing the pores.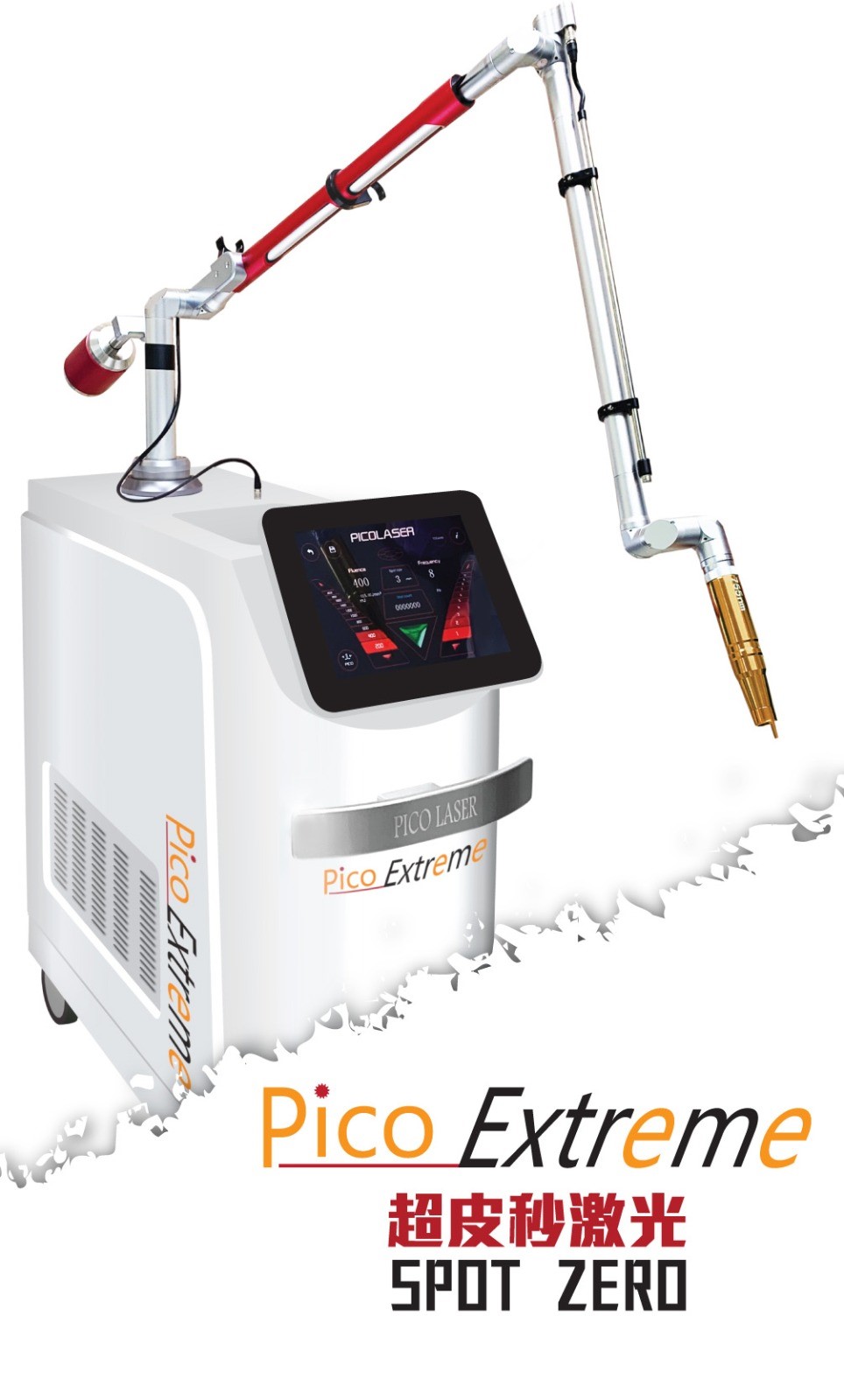 Treatment For
-Colour spots
-Large pores
-Facial bumps and dens
Efficacies
-Improve stubborn pigmentation
-Improve fine lines
-Improve dimples
-Improve melanin
-Stimulates collagen regeneration in the skin
-Tighten pores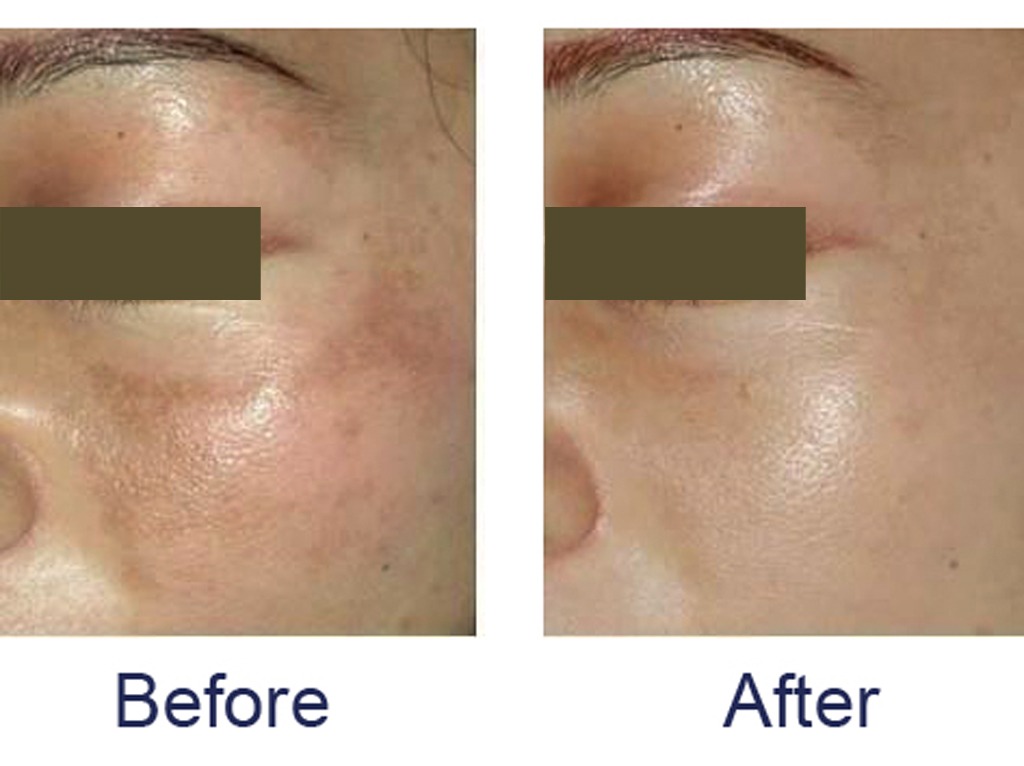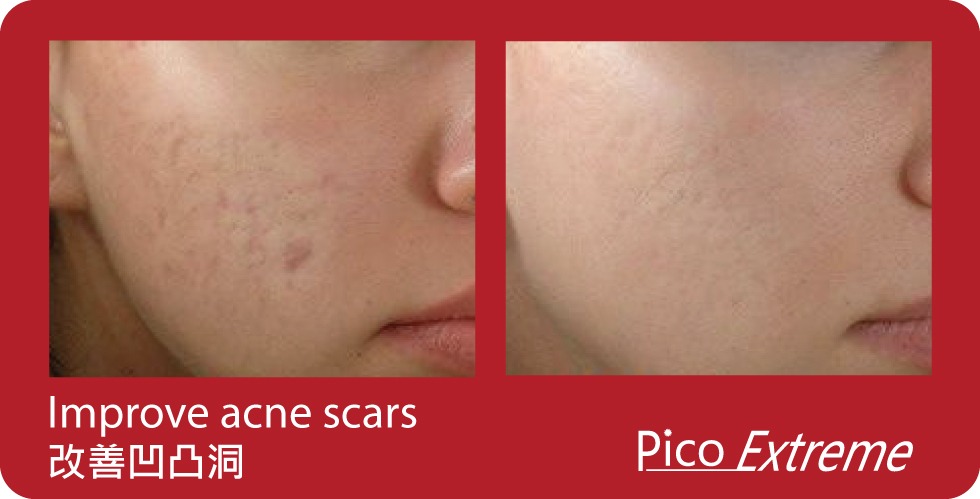 Reminder
Please remember to arrive on time. There will be no make-up for any lost time.
---

Terms and Conditions
Effective Period
1. Bookings: Within the scheduled timeslot on the scheduled date 2. Vouchers: Within 60 days of purchase
How to Redeem
1. A confirmation email will be sent to you after successful payment. If you have purchased a voucher, please make a booking with the merchant at your earliest convenience. 2. Please present the redemption code from your confirmation email (can also be found under "Services" in your account) to the merchant to redeem the service.
Terms and Conditions
1. This voucher can only be redeemed once. It cannot be refunded or exchanged for cash and no change will be provided. 2. The effective period of this voucher cannot be extended. All expired and unredeemed vouchers are deemed invalid. 3. All services on this voucher must be redeemed on the same day. 4. The redemption code must be presented to the merchant and verified for redemption. 5. Treatment results and progress may vary depending on your skin and physical conditions. 6. A same gender massage therapist will be assigned to you. 7. If you are pregnant or injured, or have a headache, etc., please inform the massage therapist in advance. 8. In case of any disputes, Toby reserves the right of final decision.
Reminder
1. Please make your booking in advance. 2. The treatment should take 1 to 2 hours. 3. Please inform the merchant 2 days in advance if you need to reschedule. 4. A confirmation email will be sent to you within 5 minutes of successful payment. If you can't find it, please check your spam/junk folder. Please remember to mark all emails from Toby as "Not Spam/Junk".
---
唔sell,感覺幾好,做之前會詳細解釋 不過唔知係咪我個斑難搞,打左一次,效果唔明顯
---
美容師超細心,好有心機講解,開機及每轉一次機頭都會自己試咗先,令我十分安心,絕對無 hard sell, 會再幫襯.
---
---