LDM® Skin Cell Regeneration Treatment
Revitalizes cells to give skin a fuller and firmer look
---
Service(s) Included:
・LDM® Skin Cell Regeneration Treatment
About the Treatment
Created by Wellcomet Technology from Germany, LDM® (Local Dynamic Micro-Massage) can energize skin cells and boost cell repair and growth. This treatment uses a combination of thermal energy, biochemistry, and kinetics to penetrate and treat the skin without any pain and side effects. The fractional ultrasound can deliver energy to the dermis to regulate the level of hyaluronic acid and revitalize cells to give skin a fuller and firmer look. This treatment is also suitable for customers with sensitive skin or eczema.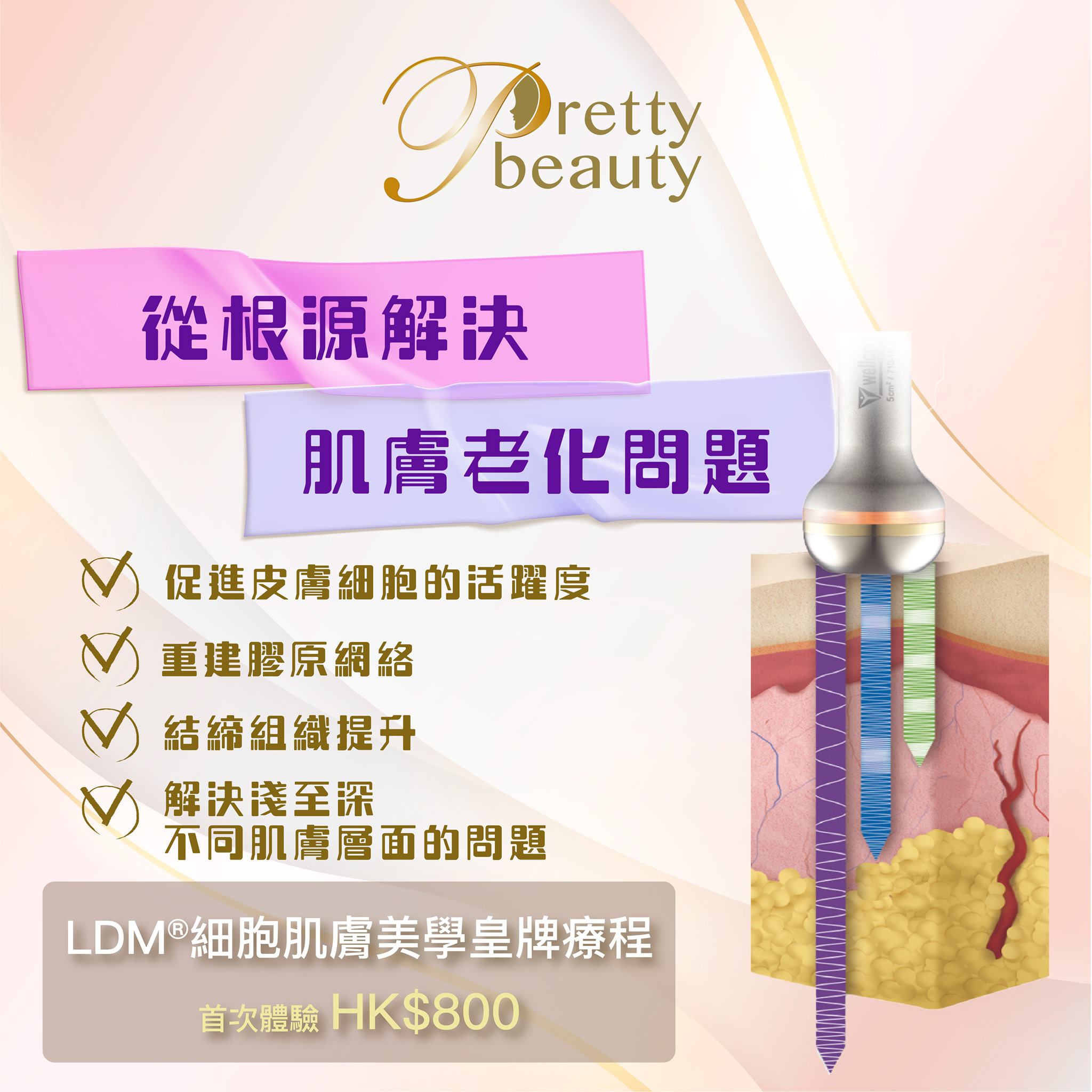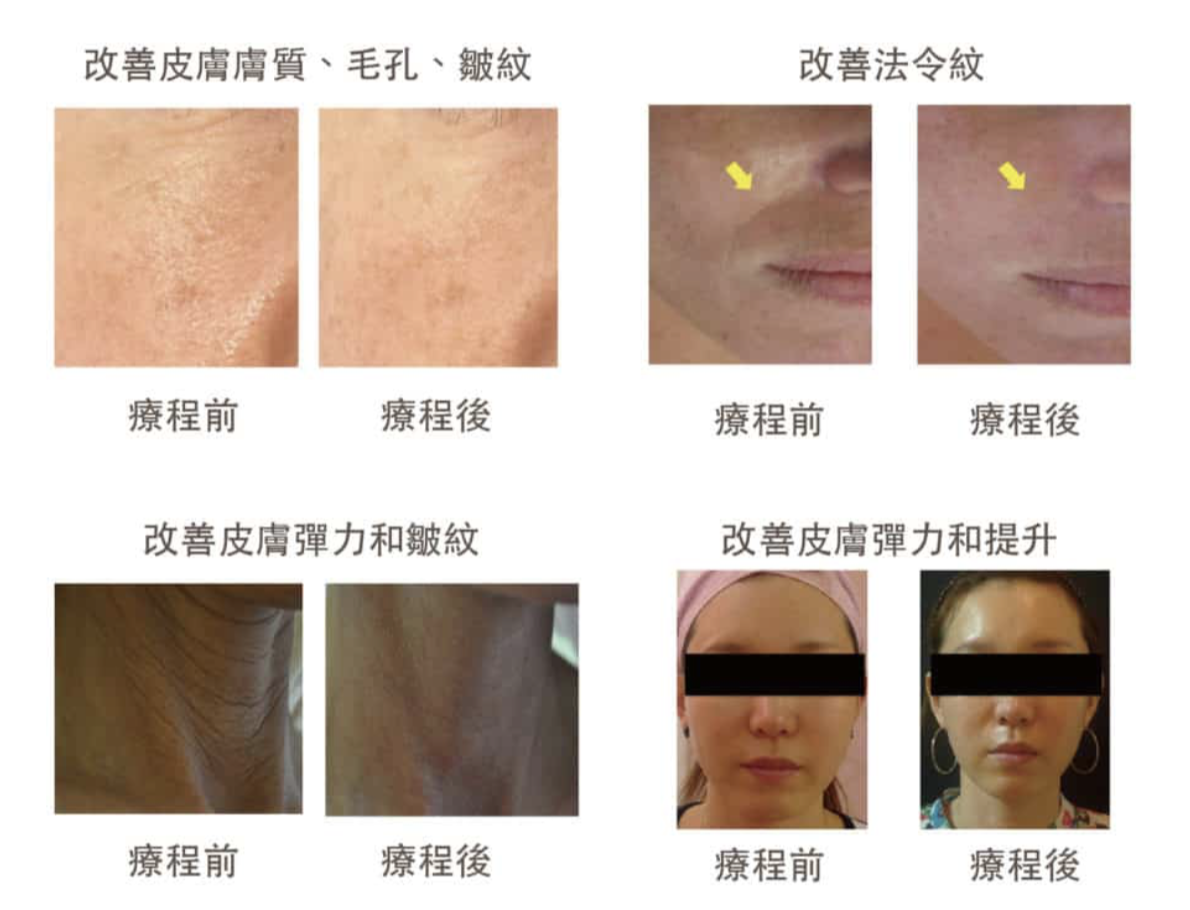 【Before & After】
Efficacies
- Promotes skin cell activity
- Rebuilds collagen network
- Lifts connective tissue
- Treats various skin problems
- Reduces fine lines, eye wrinkles, and smile lines
- Provides a skin firming and rejuvenation effect
Reminder
1. This offer is only available to new customers aged 21 or above.
2. All customers must register and make a booking in advance.
3. Your registered name must match the name on your HKID.
4. Before consuming the service, please present your HKID for confirmation and record keeping.
5. This offer is available to all branches of Pretty Beauty Group.
6. This offer cannot be exchanged for cash or used in conjunction with other offers.
7. This offer has a limited quota. Pretty Beauty Group reserves the right to revise the terms and conditions of this offer or change or terminate this offer without prior notice.
8. In case of a dispute, Pretty Beauty Group reserves the right of the final decision.
9. Please remember to arrive on time. There will be no make-up for any lost time.
---

Effective Period
Within 60 days of purchase
How to Redeem
1. A confirmation email will be sent to you after the payment has been received. Please make your booking with the merchant at your earliest convenience. 2. Before consuming the service, please present your Redemption Code (stated in the confirmation email or under "My Voucher" in your account) to the merchant to redeem the service.
Terms and Conditions
1. This voucher can only be redeemed once and cannot be refunded or exchanged for cash. 2. This voucher is valid for 60 days from the day of purchase. Strictly no extension will be allowed. 3. The Redemption Code must be presented to the merchant and verified for redemption. 4. In case of a dispute, Toby reserves the right of the final decision on the interpretation of the Terms and Conditions.
Reminder
1. Please make your booking in advance. 2. The treatment should take 1-2 hours. 3. Please inform the merchant 2 days in advance if you need to reschedule. 4. A confirmation email will be sent within the next 5 minutes after successful payment. If you do not receive it, it is possible that the email has been caught by the spam filter. Please check the spam folder of your email account. In the future, kindly ensure all emails from Toby are marked as "Not Spam".
---
Pretty Beauty Group (TST 2nd Store)
Address
Room 1606, 16th Floor, Carnarvon Plaza, 20 Carnarvon Road, Tsim Sha Tsui