SuperPark "Super Halloween"
SuperPark Hk
October 8 - 31, 2019
Updated on 2019-10-12 23:56
Date & Time
October 8- 31, 2019 (Daily) Noon - 9:00 am the following day


Price
$258 (Family 1+1 Combo), $98 (student time), $250 for two people (only for Halloween)



SuperPark is one of the world's most friendly, multi-sports one-stop indoor event paradise. In order to welcome Halloween, SuperPark has designed a number of SuperHalloween mysterious characters in addition to the ghostly Halloween special events and theme layout. With a different element, let everyone experience a fun Halloween in exclamation.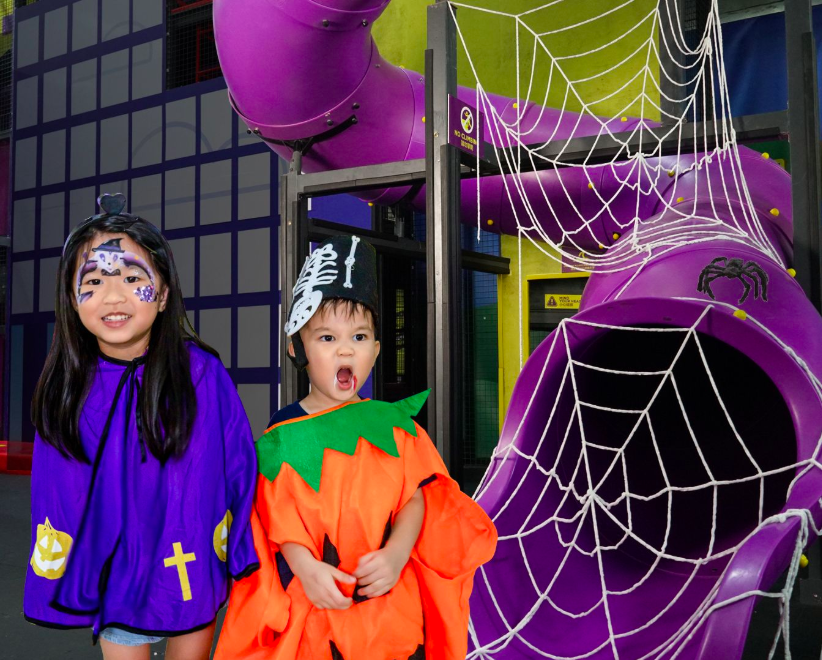 The Vanished City
Ready to enter the "The Vanished City" SuperGhost haunted house to challenge your guts? Break into the mysterious world and assist Lina, the patriarch of the forest tribe, to save the companion. The participants will be in groups of three to overcome different challenges and find 5 different objects in 10 minutes to complete the task. Successful people will have a lot of candy as a reward for the task.
Limited role during SuperHalloween
The cute SuperPark cartoon character has been replaced with Halloween costumes. Come and join our SuperHalloween celebrations to play with your favorite SuperPark cartoon characters!
Super Ghosts Candy
During the Halloween season, SuperGhosts will sneak in ambush in various areas of SuperPark. Don't be shy when you hear creepy music, just say hello to SuperGhosts! They have prepared a full Halloween theme candy bag to share happiness with you.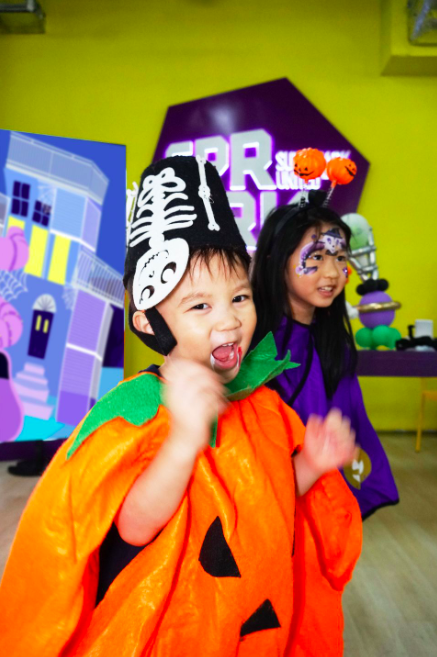 SuperHalloween Costume Styling Competition
From October 4th to 31st, dress up as your favorite Halloween sculpt and play at the SuperPark for a moment to participate in the SuperHalloween styling competition. Winners will receive the SuperPark SuperAnnualPass annual ticket for the whole year! The method of participation is as follows:
Instagram: Upload photos and #superhalloween2019 and @superparkhk
Facebook: You can send photos directly via Facebook Messager, along with the "SuperHalloween" message.
Https://staticfiles2.hellotoby.com/gallery/2019/10/44389779.png
Festive face painting
Without zombies, ghosts and other characters, how can it be called Halloween? On October 7-9, 12-13, 19-20, 26-27 (11am - 3pm) and October 31 (4 - 6pm), SuperPark will have a face painting booth, $50. You can incarnate a "ghost" that makes your friends scream.
Https://staticfiles2.hellotoby.com/gallery/2019/10/4326572.png
Twisted balloon
SuperPark invited a professional balloon artist to twist the balloon to add an atmosphere to the festival. On October 12-13, 19-20, 26-27 (2 - 4pm) and October 31 (5 - 6pm), the twisted balloon charges $40, so don't miss it!