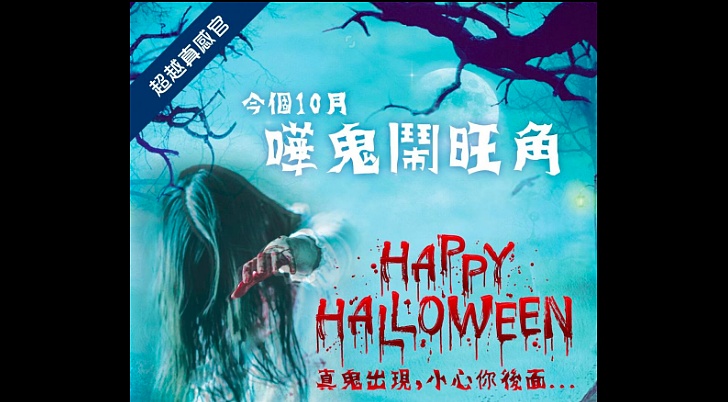 Terror Chamber of Secret Experience Hall "The Evil Fleeing" Halloween Special Edition @XR Rom
XR Dom
October 5 - 31, 2019
Updated on 2019-10-11 19:28
Date & Time
October 5 - 6 Noon - 11pm
October 12 - 13 noon - 11 pm
October 19-20, 2019 noon - 11 pm
October 26 - 27, 2019 noon - 11 pm
October 30 - 31, 2019 noon - 11 pm

Contact
admin@xrdom.com
(+852)3619 5676


XR DOM launches the "Emerald Escape" Halloween Special Edition with a 10-day time limit.
A illusionary truth, beyond the true sense of the official high-tech horror escape journey, so that you return to hell and return to the world.
This Halloween, it's hard to tell, be careful behind you.
Game time: about 1 hour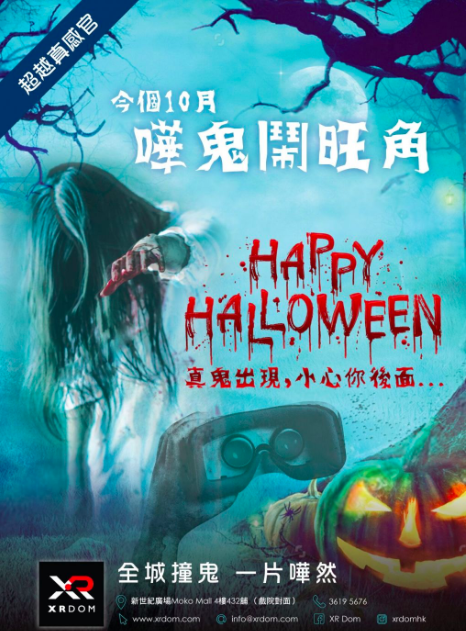 XR Dom, the first horror secret room experience museum in Asia with the theme of Cross Reality (XR), has attracted attention to MOKO, one of the influential places in Mong Kok, and has taken the thrill of the detective story "The Evil". The game theme, combined with Augmented Reality, Virtual Reality and Mixed Reality, is accompanied by a bloody room escape mission, bringing unprecedented gamers. Shocking trip.
Room 1:AR Augmented Reality
In the "Evil Fleeing" game, you will become a spy detective, and the team members will enter the long-lost archives. You must use the AR equipment in your hands to find clues in the dark environment and investigate a snow-stained environment. Suspended case.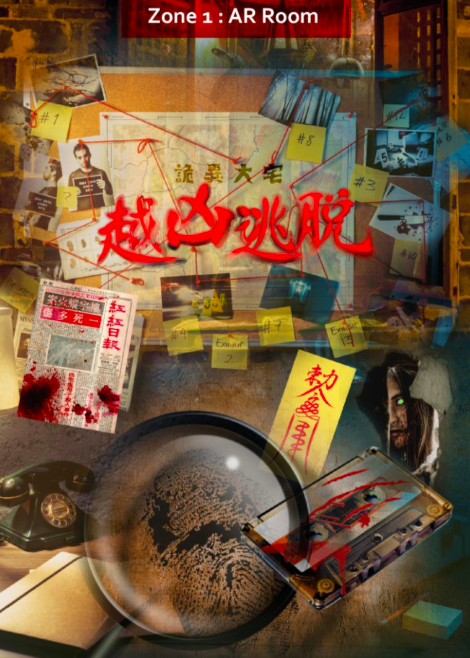 Romm2: VR Virtual Reality
After collecting the information, the VR instrument will be taken, and the team members will enter the horrible house of the crime, and they will be caught by the female ghosts for blood sacrifice. All team members must work together to shoot the female ghosts, rescue the team members, and save their lives.
Https://staticfiles2.hellotoby.com/gallery/2019/10/5582184.png
Room3: MR Mixed Reality
The team members who left the "blood sacrifice altar" were trapped in the scene of the crime scene. With a special MR and vibration reaction equipment, there is a new world of reality and virtual world. The surrounding area is horrible, and the scene is more like sandalwood, which makes the terror atmosphere sublimate. The evil spirits emerge in the real environment, ghosts and buildings, completely challenge the limits of sight, hearing, touch and smell. All team members must work together to find tips and equipment to escape, and flee the house and solve the mystery.
Https://staticfiles2.hellotoby.com/gallery/2019/10/87997380.png