Wedding Suit Rental
71Approved Wedding Suit Vendor
No Agency Fee. Compare and Hire a curated Wedding Suit Vendor. Save you 99% of time.
Would you like wedding suit retal service or tailored made service?
Rental

Tailormade

I'm not sure
Very very satisfied with Cynthia's service! Came to the residence very early in advance, ingenious, skilled, skilled in hair and makeup, really very recommended!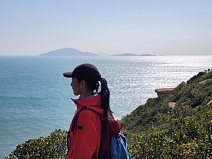 I asked Seese to complete the makeup when registering. Because it is a simple ceremony, I hope it can have a detailed, natural and elegant effect. The results are very satisfactory! I got a lot of compliments that day! 😃😃Seese is willing to communicate with customers, provide appropriate opinions, and reply to messages quickly! I sincerely recommend her💕
Thank you very much Katy. I am glad that our choice Katy was recommended to us by my friend's previous big day makeup artist very carefully. Make-up and hair styling are super attentive and suitable for me. He uses his strengths and avoids weaknesses without exaggeration. Katy is patient, gentle and professional. The makeup environment and experience are very good, the process is very enjoyable, and it is hygienic and clean. Looking at Katy, you will know that you are a tasteful makeup artist. I highly recommend it to everyone ❤️
How it works
Join us as a Five Star Pro Now
Toby welcomes all specialists in any aspects to join us as our Pros. With over thousands of services requests posted on Toby everyday, you can gain more job opportunities by contacting customers and quote anytime in anywhere. Gain and earn more? It is all that easy.
Learn More