Golf Lesson
54Approved Golf Coach
No Agency Fee. Compare and Hire a curated Golf Coach. Save you 99% of time.
Do you need the instructor to provide golf equipment?
Recommended Golf Coach
Over 20-year teaching golf experience in both England & HK. Native spoken language: English/Cantonese. Patient & good at teaching Kids with parents in the fun way. Also expert in improving skills of experienced golfer; as well as of beginner golfers.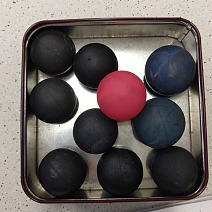 Will is different from other coaches I tried. He is very observant, always pay attention to details. Sometimes integrate objects or incident around us into squash teaching, make things easier to understand. Sense of humor is the bonus stuff haha
I especially like Timmy's seriousness and motivation
How it works
Golf Lesson Average Cost
How do we get this data? Toby collects the quotations for the projects that are completed. We also actively conduct cost surveys with our network of pros with regard to the services they provide. After compiling and organizing, we report this data back to you as a cost guidance on your next project. DISCLAIMER: The price range published by Toby is a estimate only and is not indicative of what you will be charged by the pro. Please note that your project cost will vary based on the scope of the service that will be provided.
Join us as a Five Star Pro Now
Toby welcomes all specialists in any aspects to join us as our Pros. With over thousands of services requests posted on Toby everyday, you can gain more job opportunities by contacting customers and quote anytime in anywhere. Gain and earn more? It is all that easy.
Learn More