Song Composition Lesson
337Approved Song Composition Instructor
No Agency Fee. Compare and Hire a curated Song Composition Instructor. Save you 99% of time.
What is your experience level?
No experience

Beginner

Intermediate

Advanced
The teacher has rich music knowledge and the class atmosphere is pleasant :)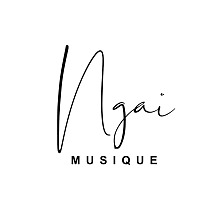 I think the overall understanding of music theory is a lot because the previous lessons in music theory exams are limited and this music theory foundation class is really good to go deep into the basic knowledge of classical music. It's good to get back to the basics. For example, even if I took the 5th grade music theory test, I would actually find that I couldn't play well in the last rhythm. It really helps me understand the structure of rhythm and I will have this after the class. If you have any homework done, you can directly ask the teacher for feedback Le Li's friends are a good opportunity~
How it works
Join us as a Five Star Pro Now
Toby welcomes all specialists in any aspects to join us as our Pros. With over thousands of services requests posted on Toby everyday, you can gain more job opportunities by contacting customers and quote anytime in anywhere. Gain and earn more? It is all that easy.
Learn More