Pet Supplies Delivery
91Approved Vendor
No Agency Fee.Compare and Hire a curated Vendor.Save you 99% of time.
In the past few months, the whole family has been very anxious ⋯The dog barks all the time in the house, which makes people complain all the time, and likes to make troubleUse and defecate in all directions, and the whole house is fine Dirty, the people in the house almost wanted to give the left puppy to someone...Thank you very much Chris sirhelpedteach the puppy well, and the family is so good and behavesNo barking, really Very happy, exceeded expectations.
Sir is very patient in explaining. It is the first time for us to raise a dog for beginners. My paparazzi is extremely lively and does not know how to be calm. Before going to class, Sir has already analyzed and taught me in detail with us on WhatsApp. After attending the class, there are cases of follow up paparazzi every day, and after three classes at home, the dog has become much better, and the rules have been learned 7788. It is highly recommended 👍🏻👍🏻👍🏻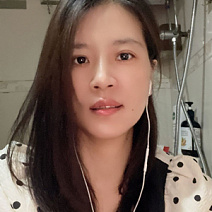 It's done carefully, the dog looks brand new after flushing 🤣
How it works
Join us as a Five Star Pro Now
Toby welcomes all specialists in any aspects to join us as our Pros. With over thousands of services requests posted on Toby everyday, you can gain more job opportunities by contacting customers and quote anytime in anywhere. Gain and earn more? It is all that easy.
Learn More