Prenatal Massage
475Approved Prenatal Masseuse
No Agency Fee. Compare and Hire a curated Prenatal Masseuse. Save you 99% of time.
What are your goals for prenatal massage?
Relaxation

Increased flexibility

Pain relief

Others (please specify)
The masseuse has good gestures, enough strength, friendly attitude, and a lot of relaxation!
Due to my breast blockage, I have a stony chest, which is very painful. I scrolled to the left on the Internet, scrolled to the toby app, and left a request for experts and services. Axian was one of the experts who responded, and we talked on the phone. She has taught me how to deal with it. She is an experienced confinement caregiver and a prolactinist... During the door-to-door service, she carefully and slowly massaged different acupoints for me, explained how to deal with it, and taught me what soup to drink. follow up me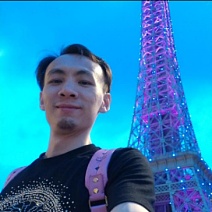 How it works
Join us as a Five Star Pro Now
Toby welcomes all specialists in any aspects to join us as our Pros. With over thousands of services requests posted on Toby everyday, you can gain more job opportunities by contacting customers and quote anytime in anywhere. Gain and earn more? It is all that easy.
Learn More