All reviews forFoot Station
環境不錯,前檯服務尚可。師傳睇你好唔好彩,我好彩遇著個手勢超好。會再幫襯。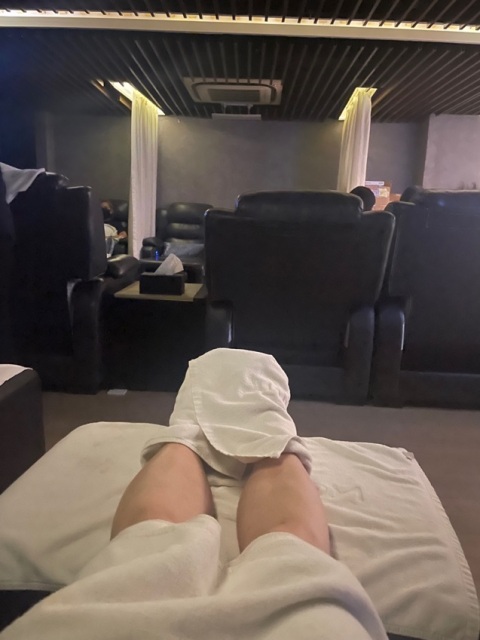 整體感覺好好 環境衛生 師父態度 按摩力度 門口員工態度好好 走果時仲記得講bye bye
環境乾淨,氣氛舒服,中午時間去休息一下,為下午工作充一充電
Clean, comfortable, modern place with all the amenities you need, even shorts for my husband who came in with long pants.
Very professional tranquil atmosphere, and it very convenient spot
Professional and kind. Try the Thai Massage made by the male guy. He is top ! Very recommended. Also super clean and you really feel at home. Keep it up!
Truly outstanding experience! They are masters! I was impressed by their customer service and how clean and relaxing environment.
Really good service. Hot tea on arrival. Tony the masseur was so great at foot massage, I decided to add a full body massage too! M-F 11a-7p offers 30% off to members.
very comfortable and good surroundings
it was a nice experience!
做過咁多間泰式呢間最差,兩個師傅都hea做,仲要唔熟手,除左環境乾淨無優點,不值一去。