Vagheggi Phytocosmetici Skin Hydration & Moisturization Treatment
Treats dehydration from the root and locks in moisture
Original Price
Toby Discount
---
Service(s) Included
1 x Vagheggi Phytocosmetici Skin Hydration & Moisturization Treatment
About the Treatment
All products from Vagheggi Phytocosmetici of Italy contains precious botanical extracts and active ingredients with no GMO and animal testing to make sure that your skin can receive quality care.
This treatment can replenish moisture, give an instant skin revitalization effect, and boost skin protection. The product contains Althaea officinalis Linn, which is 4 times more effective than hyaluronic acid, and patented moisturizing factors to deal with dehydration from the root, create a natural moisture barrier, and lock in moisture.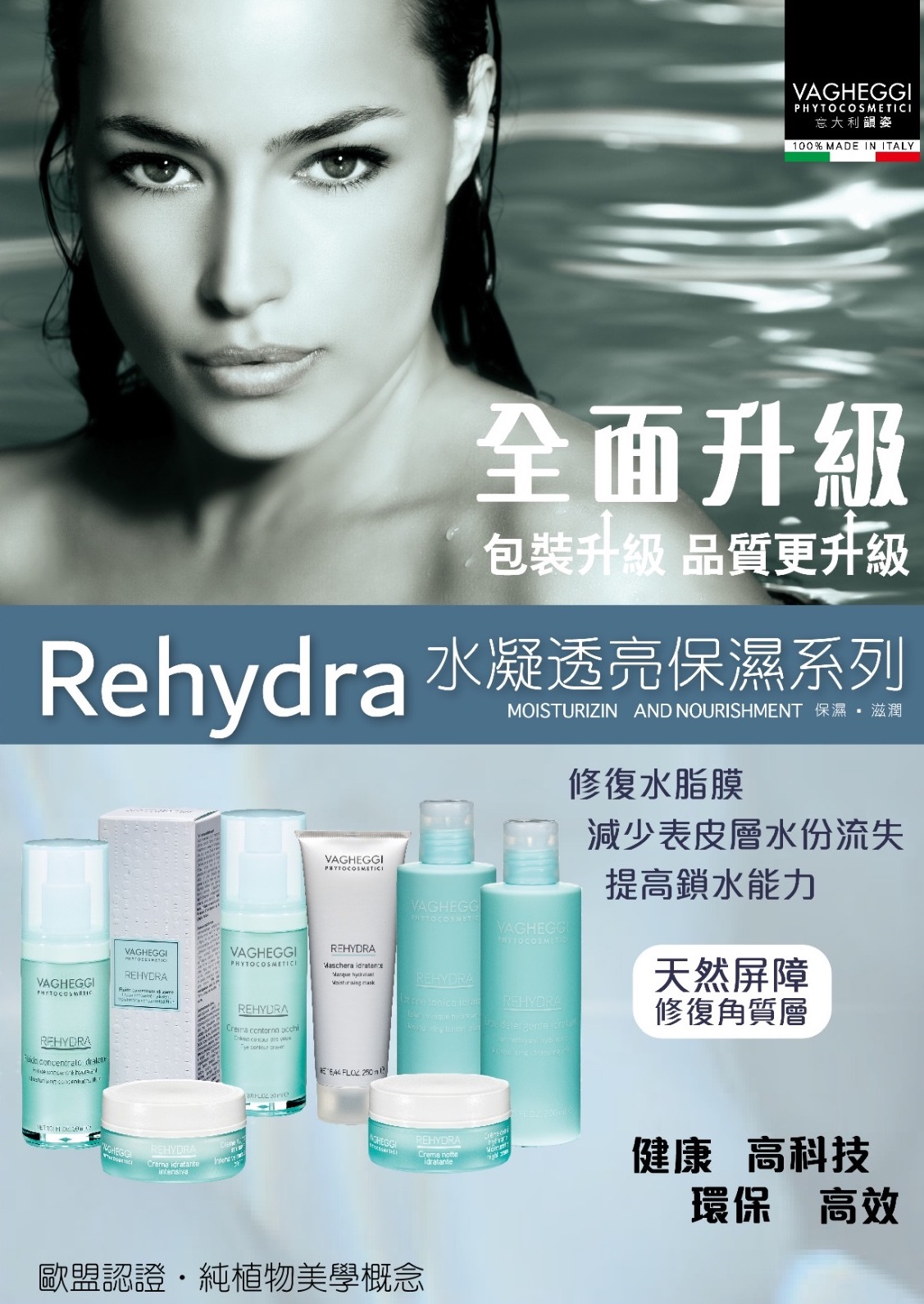 Service Procedures
1. Deep Facial Cleansing and Moisturizing
2. Jojoba Scrub
3. Blackhead and Milia Removal (Needle Cleaning)
4. Omgea3 Moisturizing Face Massage
5. Shoulder and Neck Massage with Essential Oil
6. Whitening Eye Mask
7. Brow Trimming
8. Moisturizing Soft Mask
Treatment for
Dry and dull skin and fine lines
Efficacies
.Boosts skin elasticity
.Improves skin texture
.Battles wrinkles
.Refines pores
Reminder
Please remember to arrive on time. There will be no make-up for any lost time.
---

Terms and Conditions
Effective Period
1. Bookings: Within the scheduled timeslot on the scheduled date 2. Vouchers: Within 60 days of purchase
How to Redeem
1. A confirmation email will be sent to you after successful payment. If you have purchased a voucher, please make a booking with the merchant at your earliest convenience. 2. Please present the redemption code from your confirmation email (can also be found under "Services" in your account) to the merchant to redeem the service.
Terms and Conditions
1. This voucher can only be redeemed once. It cannot be refunded or exchanged for cash and no change will be provided . 2. The effective period of this voucher cannot be extended. All expired and unredeemed vouchers are deemed invalid. 3. The redemption code must be presented to the merchant and verified for redemption. 4. In case of any disputes, Toby reserves the right of final decision.
Reminder
1. Please make your booking in advance. 2. The treatment should take 1 to 2 hours. 3. Please inform the merchant 2 days in advance if you need to reschedule. 4. A confirmation email will be sent to you within 5 minutes of successful payment. If you can't find it, please check your spam/junk folder. Please remember to mark all emails from Toby as "Not Spam/Junk".
---
約咗11點到咗未開鋪,打咗幾次電話先聽,話係大埔黎緊叫我等半個鐘。黎到淨係講句唔好意思就算,態度差到傻
---
---