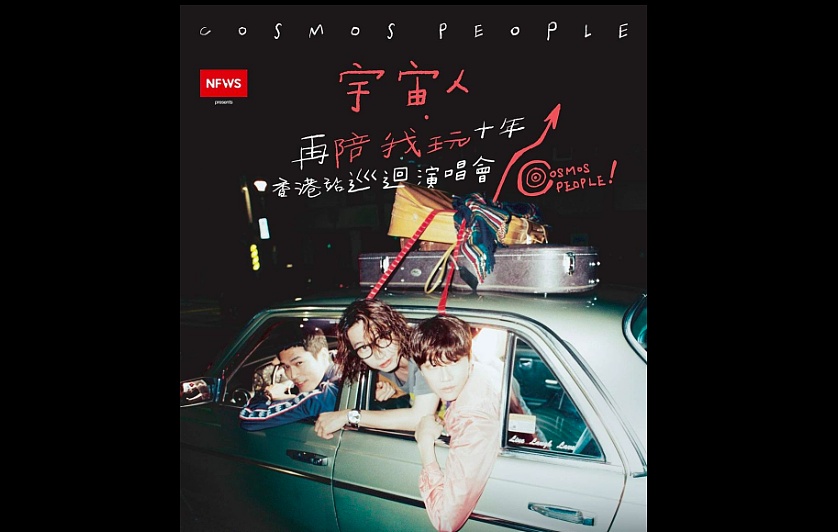 Cosmos People Concert 2019 Hong Kong Station
Kowloonbay International Trade & Exhibition Centre Music Zone
October 6, 2019
Updated on 2021-10-25 21:46
Date & Time
Monday, October 6, 2019, 8:00 pm - 10:30 pm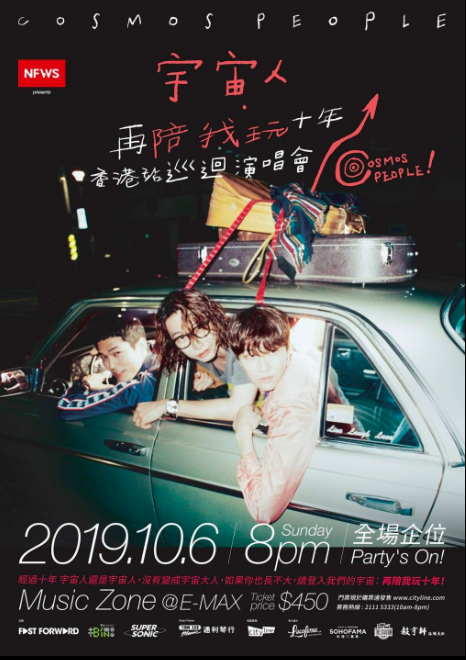 It's fun to play games to play hard.
Play group is also
After playing for more than ten years, I will find that what music is actually not very important.
But who to play with, what songs are left?
Experience together
The first time I put on a tights
Feel peace for the first time in the air of peace
For the first time in the Himalayas, I feel like I want to die.
But when the game starts, it can't be easily terminated.
Aquila's impulse, Fang Q's unconstrained, Xiaoyu's romance
Even if the wind is changing at any time
The orchestra is still sticking to its own kingdom for albums and tours.
How much of this description will make people feel over-conscious
But isn't "song" the one that sings to the audience?
Looking for more and more people like you and me
Hit the soft ribs at a certain moment and warmly wrap each other
We always believe that a song can save a person
No matter how long the group is playing, the moment the first chord is brushed, the chest is still hot.
After ten years
The cosmic man is still a cosmic person, not a cosmic adult
If you are not growing up, please log in to our universe:
Play with me for ten years!