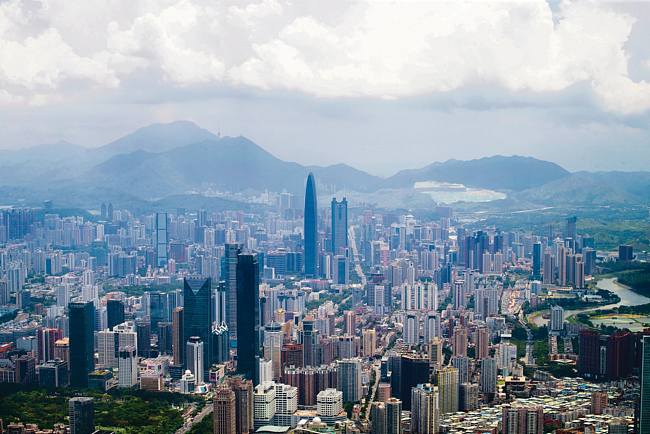 ---
Introduction
Shenzhen is a major city in Guangdong Province, China. It forms part of the Pearl River Delta megalopolis, bordering Hong Kong to the south, Huizhou to the northeast, and Dongguan to the northwest. It holds sub-provincial administrative status, with powers slightly less than those of a province.
Shenzhen, which roughly follows the administrative boundaries of Bao'an County, officially became a city in 1979, taking its name from the former county town, whose train station was the last stop on the Mainland Chinese section of the railway between Canton and Kowloon. In 1980, Shenzhen was established as China's first special economic zone. Shenzhen's registered population as of 2017 was estimated at 12,905,000. However, the Shenzhen Municipal Party Committee estimates that the population of Shenzhen is about 20 million, due to the large unregistered floating migrant population living in the city. Shenzhen was one of the fastest-growing cities in the world in the 1990s and the 2000s and has been ranked second on the list of 'top 10 cities to visit in 2019 by Lonely Planet.
Shenzhen's cityscape results from its vibrant economy - made possible by rapid foreign investment following the institution of the policy of "reform and opening-up" in 1979. The city is a leading global technology hub, dubbed by media as the next Silicon Valley.
Shenzhen hosts the Shenzhen Stock Exchange as well as the headquarters of numerous multinational companies such as JXD, Vanke, Hytera, CIMC, SF Express, Shenzhen Airlines, Nepstar, Hasee, Ping An Bank, Ping An Insurance, China Merchants Bank, Tencent, ZTE, Huawei, DJI and BYD. Shenzhen ranks 14th in the 2019 Global Financial Centres Index. It has one of the busiest container ports in the world.