Formaldehyde Removal / VOC Removal Services
Looking for Volatile Organic Compound (VOC) and Formaldehyde Removal Services? Toby provides professional Formaldehyde/VOC removal services with Japanese Medical Tech Catalyst. 0.16 mg/m3 or below guaranteed, Hotline: 3703 3250
Looking for Volatile Organic Compound (VOC) and Formaldehyde Removal Services? Toby provides professional Formaldehyde/VOC removal services with Japanese Medical Tech Catalyst. 0.16 mg/m3 or below guaranteed, Hotline: 3703 3250
VOC and Formaldehyde Removal Packages
Get $500 Off NOW!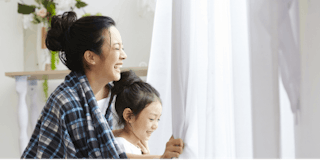 Visible Light Photocatalyst for Formaldehyde Removal
Sold 4,673 times
[Imported from Japan] Effective for over 5 years, 24 hours long-lasting protection. Formaldehyde removal service combines antibacterial, antivirus, and mold prevention.
From $1,600+/time
From $2,100+/time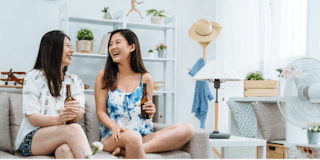 Natural Chitin for Formaldehyde Removal
Sold 6,892 times
[Imported from Taiwan] Continuous decompose formaldehyde for 25+ years. Internationally certified, effectively removes formaldehyde and VOC. Apply to walls, inside and outside of furniture for formaldehyde removal.
From $1,867+/time
From $2,367+/time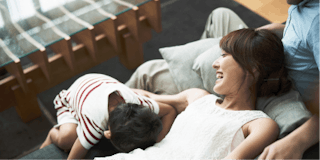 Mixed Formaldehyde Removal Solution
Sold 36,879 times
Faster and thorough removal of formaldehyde, long-term decomposition and filtration of formaldehyde, eliminates all volatile organic compounds (TVOC) in the air, ensures zero formaldehyde within the unit!
From $2,333+/time
From $2,833+/time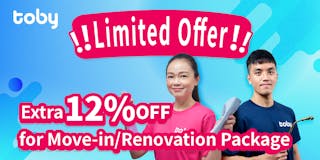 12% Off for Add-on Services!
Purchase one of the selected home services: Post-renovation Cleaning, Move-in Cleaning, Pest Control, Formaldehyde Removal and Deep Sterilizing, you will receive a 12% discount code via SMS and email, applicable to all above-mentioned services!
One-stop Standardized Procedures
With the following standardized procedures, all could achieve the best final outcome from the requested technology.
Post-renovation Cleaning must be done in advance
All Cabinets, doors and windows must be opened wide
Measurement before operating
Japan dedicated 0.5mm caliber spray gun
Measurement after operating
VOC degree dropped by 80% once done
Cleansing allow only after 36 hours
Ensure 48 hour air circulation after done
VOC degree drop 90%+ after 15 days
3 Steps to Book the VOC Removal Service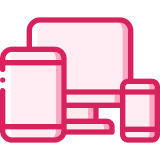 Make a Reservation
Use 1 minute, fill out a few questions and pay to confirm.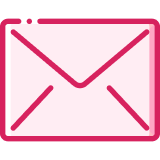 Booking Confirmed
A Confirmation email and SMS are sent to your account.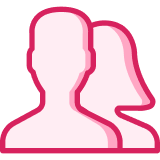 Service Completion
Our Pros will arrive at your spot punctually and deliver the perfect service to you.
Safety Guarantees
Self-training Pros vetted
All Service Pros are quality vetted with 10 years experience and secured with labour insurance. Doubly safety guaranteed.
After-sales Guarantee
If you are not satisfied with the service quality, we will arrange the measurement 15 days after, if degree up to 0.6, a free formaldehyde removal service will be arranged.
Why Us?
The largest Home Services Reservation Platform in HK
Services Cover all 18 districts in HK

100% Made-in-Japan Potion
Workers Skilled & Experienced
Transparent price, no hidden charges
Monday to Sunday Professional Customer Support
Danger of inhaling VOC

Severe, Enough to be FATAL
30ppm immediately caused death. 5.00 ppm has serious hazards, causing genetic mutations in nasopharyngeal carcinoma, colon cancer, brain tumors, menstrual disorders, and nucleus.

High risk, increase the chance of carcinogenesis
Five times higher than the standard, it can cause discomfort or pain in the throat, can irritate the eyes, cause tears, and the cancer death rate can be as high as 9 times.

Righly Reach the international safety standard
There is almost no smell or feeling, but it is close to exceeding the standard. Children have a chance to cause mild asthma in this environment.
Professional and reliable, the effect is very good, I will recommend it to my friends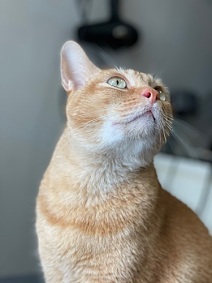 The master is very knowledgeable and clear. I answered all my questions very clearly. Thank you very much.
Staff are familiar with the subject of formaldehyde. Efficient.
FAQ
Who is responsible for and responsible for the formaldehyde service?
This formaldehyde removal service is provided by Smart-Tech Co., Ltd. All related to the quality of formaldehyde service, please call Smart-Tech customer service: 9793 2826. HelloToby is the appointment platform and is only responsible for the general booking process. HelloToby Customer Service: 9447 4396
Do I need to finish cleaning after renovation?
What is the charging method for formaldehyde removal?
The fixed fee will be calculated according to the available area of ​​the unit. At the same time, the service time and location will be different according to the requirements. There will be no additional charges on the spot.
What is the duration for formaldehyde to completely break down?
It will be completed in one day mostly, but the decomposition time of each product will be different. In general, the decomposition effect will be best after 15 days.
After completing the construction of formaldehyde, how long does it take to stay?
Regardless of any product technology, you can stay at least 36 hours after the completion of the construction.
What can I do if I am not satisfied with the results?
If the guest is not satisfied with the effect after the construction, he/she may request a review after 15 days from the working day. If the degree is higher than 0.16ppm, it will be redone for free.
Do I need to make sure nothing on furniture?
Yes, please remove all the items on furniture since VOC attach to the surface of furniture. Otherwise, the removal effect would be affected.
Can I cancel or reschedule the Formaldehyde Removal service?
Yes, you can, but the following cancellation policy applies:

Cancellation - You need to cancel at least one business day before the service usage time. You will be charged a $100 administrative fee for cancellation, and the remaining balance of the service will be refunded within 7-14 business days. If you cancel on the day of the service, no refund will be given. We suggest you continue to let the service personnel serve you.

Changes - We only accept changes made at least one business day before the service usage time, and a $50 administrative fee will be charged for each change in service. If you request changes on the day of the service, your request will not be accepted. We suggest you continue to let the service personnel serve you.

If we are unable to successfully match a service personnel, and you request to change before the service usage time, you can change the service date and time for free.
Are you a Home Cleaner? Sign up now for free!