Epidemic Preventive measures implemented to ensure client's health
Post-renovation Cleaning
Toby Post-renovation Cleaning Team have more than 10+yr experience. All cleaners would wear face mask during services.
Toby Post-renovation Cleaning Team have more than 10+yr experience. All cleaners would wear face mask during services.
Most Popular Service Packages - $100 OFF for your first order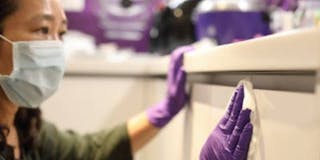 We Promise to Finshed the Cleaning
Our cleaning teams are professional to handle post-renovation cleaning. In addition to the newly renovation unit, Toby teams have rich experiences and tools to handle refurbished second-hand buildings or rented units, which can be done by non-ordinary hourly or housekeeping assistants.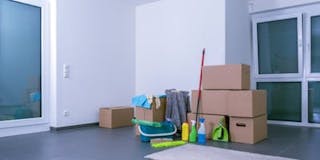 Contact Us ‧ Free professional consultation
A lot of tedious matters before moving? Just click on WhatsApp to check, and we will arrange the entire post-renovation cleaning service for you according to your needs. WhatsApp: 5445 6916 or hotline 3703 3250
Standardized Cleaning Procedure
Over 20 standard cleaning checkpoints of detailed professional cleaning. <Final outcome would be affected by requested service duration>
Cleaning from Corner to Corner
How It Works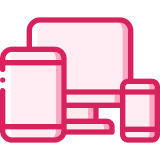 Make a Reservation
Fill out a few simple questions and confirm the service details.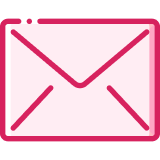 Assigning a Cleaner
The confirmation email and SMS will be sent to you once the cleaner confirms the job. Normally it will take 1-3 business days.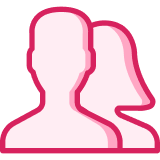 Service Completion
The cleaner will help you solve your household issues effectively and efficiently on the cleaning date.
Safety Guarantees
Personal Safety Insurance
HelloToby has purchased Personal Safety Insurance for every helper in case of workplace injuries.
Home Assistant Insurance
The only firm cooperates with Insurfun and Dah Sing Insurance, providing Home Assistant Insurance from $28 with $100M premiums of Labor Insurance and $1M premiums of Third-party Liability Insurance
Satisfaction Guarantee
If you are not satisfied with the service quality, we will replace the helper for you for Free! We strive to provide the best service you deserve.
Why Us?
The largest Home Services Reservation Platform in HK
All domestic helpers passed skills trainings and background checks
Transparent price, no hidden charges
Professional ERB Domestic Helper Training Cert
Monday to Sunday Professional Customer Support
Services Cover all 18 districts in HK

Quality Guaranteed, Caring After-Service Follow-up
Average matching time as low as 3 hours
Top Pros

10Y Post-renovation Cleaning
My name is Ying! I have more than 10-year experience of cleaning experience. Give me 3 hours, I will give you back a clean and cozy home!

Certificate in Home Assistant
My name is Lee, I have more than 5 years experence and have served more than 500 families. Look forward to serving you.

Over 10 years experience
Halo, this is Hwa. Nanny, Cooking and Cleaning is my speciality. A lot of customers praise me for my high effienecy. No matter it is move-in cleaning, or regular claning, I can always tidy up fast.
good attitude, punctual, polite
Good attitude, punctual, professional, willing to solve problems
The attitude is very good, very polite, it is worth recommending to friends on time, the house is much cleaner than before, and many stubborn dirt can also be removed
FAQ
What is the procedure for booking?
After completing the payment, you will receive a confirmation email. Meanwhile, we will start the matching process to find a cleaner for you. Upon successful matching, you will receive a booking success confirmation email. If no matching can be made, you will receive an email stating your unsuccessful application, while the authorized payment will be refunded to your account.
Prevention measures of Coronavirus Pneumonia
For the safety of our clients, cleaners can only take orders after our examination proven they have not been to mainland China for the past 14 days and they will wear a mask during services. By the same way, we strongly recommend clients who have been to mainland China for the past 14 days or having related symptoms (e.g. fever/ cough/ sore throat) to seek for medical consultation and quarantine themselves at home. Please do not arrange any home service and inform Toby to reschedule the services during this period of time. (Administrative fee waived). Safety of clients and cleaners is our first priority.
is it possible to have construction and post-decoration cleaning perform at the same time?
No, because it will affect the work progress of the cleaning staff and affect the cleaning effect. We do not guarantee the cleaning quality if the apartment is still under construction.
Precautions for post-renovation cleaning service
-If items have been placed in the cabinet before cleaning, only the outer wall of the cabinet door will be cleaned.
-Only when there is no chance for pedestrians or animals to pass under the window, will the outer wall of the window be wiped with a tool, otherwise it will only be wiped with a hand on the premise of safety.
-Post-renovation cleaning service does not include cleaning up debris and discarding old furniture/construction waste/large garbage (such as wooden boards, cardboard boxes, floor tiles, etc.).
-Please make sure that the renovation project has exited the site before cleaning.
-If the service cannot be performed due to obstructions, construction work, or other reasons after the service staff arrives, the service on the same day will be cancelled and no refund will be given.
Can I cancel or change the order after purchasing the post-cleaning service?
Rescheduling: You can modify the service time and date, but it will be subjected to the following terms: We only accept applications of modification 1 business day (within office hours) before the service, and there would be an administrative fee of $50 per service modification.
Cancellation: Cancellation charges will be assessed as an administrative fee based on when the cancellation notice is received 1 business day (within office hours) prior to the service date, an administrative fee of $100 will be charged. No refund would be approved when cancellation notices are received on the service date nor the business day before the service after office hours.
*The above terms are not applicable to office cleaning monthly plan, pest control service, carpet cleaning, leather renew, rug cleaning, and laundry services. Details please kindly refer to specific services' terms and conditions.
Reminder before service provider comes
Please kindly pay attention to the door bell or phone's notification to ensure that you can open the door for our service providers. If customers failed to open the door on time, our service providers will wait nearby for 45mins. If customers still failed to open the door for the service, the service providers have the right the leave and terminate the services. If customers arrived, the service providers will continue serve for you according to the original time slots. No refund or rescheduling would be accepted for the above situations. For any service modification, please kindly contact us at 3703 3250 in at least 1 business day (within office hours) before the service.
More FAQ about Home cleaning service.
Are you a Home Cleaner? Sign up now for free!