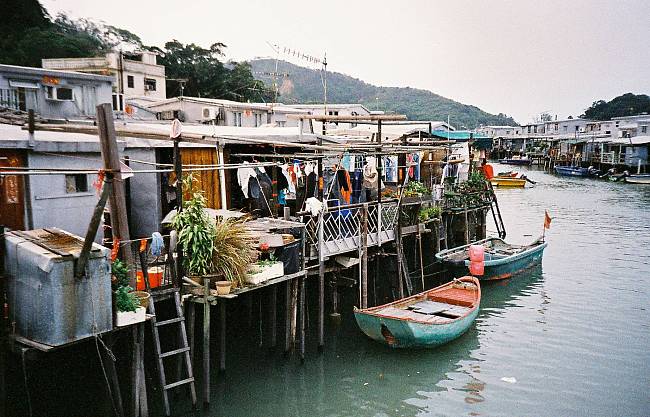 Transport info
-Ferry: Tuen Mun route, Tung Chung route, Sha Lo Wan route
-New Lantao Bus: 1, N1, 11, 21
---
Introduction
Image retrieved from lomography.
Tai O is a fishing town, partly located on an island of the same name, on the western side of Lantau Island in Hong Kong. The village names means large inlet, referring to outlet for the waterways (Tai O Creek and Tai O River) merges as it moves through Tai O.
Locating on the southwest part of Lantau Island, Tai O River splits to the north (as Tai O Creek) and west and at this fork lies the island referred to as Tai O. Two pedestrian bridges cross the river on its northern and western forks. The village is located mostly on the banks of the river. The western and northern parts of the island facing the South China Sea are uninhabited.