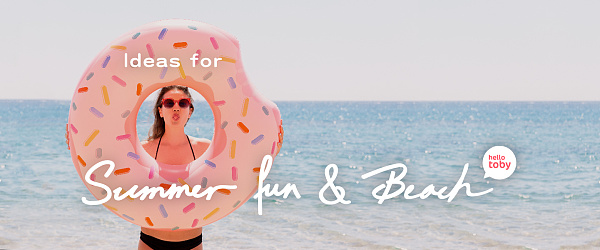 Ideas for Summer & Water Fun
Updated on Jun 11 2019
In hot summer, do you start worrying about the places to have fun? Water activities, for sure, will be your first choice to consider among various outdoor activities. If you want to have water activities, it is not a must for you to travel to foreign countries. In fact, you can enjoy plenty of water fun in Hong Kong such as water cycling, diving, canoeing, windsurfing and so on.
In addition to water sports, many other recommended checkpoints are waiting to be discovered by us. Those places are as attractive as those foreign attractions, such as the 'Mirror of the Sea' in Sai Kung and many remote islands surrounding Hong Kong.

HelloToby wishes you a joyful and healthy summer!