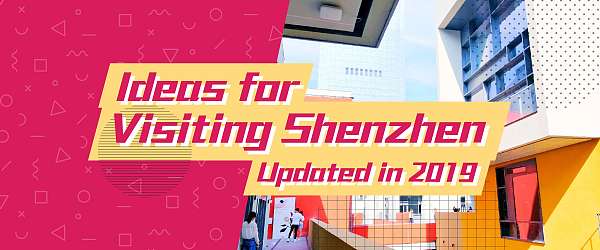 Ideas for Visiting Traditional Fishing Village - Shenzhen
Have you got sick of staying in Hong Kong to spend your holidays? Wanna flee the busy city? In recent years, many Hongkongers have been targeting on Shenzhen as their one-day-trip destination. In addition to massage, drinking Heytea and dining at Haidilao Hot Pot are also hot activities in Shenzhen.
Shenzhen becomes a popular point for Hongkongers because of its geographical advantage - it is only a river far apart from Hong Kong. To be honest, the food safety problem really matters in China (not too serious in such a big city as Shenzhen, I guess), but one will definitely enjoy shopping in spacious malls and streets - you can hardly have this shopping experience in Hong Kong. Suffering from Hong Kong-styled long queue will not happen in Shenzhen. Of course, the leisure expenditure is lower than that in Hong Kong too.
If you can't come up with even an idea on a weekend place, then what are you waiting for? Let's explore fun in Shenzhen! HelloToby will recommend you many places or events which deserve your visit. No matter you are looking for delicious cuisines, check-in hot spots or a cultural journey route, our suggestions help. Plan your Shenzhen trip now!