The HelloToby 2.0 app comes with the brand new Listing Service feature, bringing users a fresh online shopping experience. Service Pros can customize their own service plans and sell them to consumers on HelloToby. For consumers who wish to know the price of the service instantly, Listing Service is perfect for you! Here is a tutorial on how to book a Listing Service.
Benefits of HelloToby 2.0 to Consumers
1. A wider range of services provided.
2. Two different models that cater to your needs (Quoting service: get a customized quote; Listing Service: browse and book instantly.)
3. Toby Wallet ensures secured payment for both Service Pros and Customer.
4. The Slash button allows users to toggle from Services Pros and Customers modes with ease.
How to update to HelloToby 2.0
Reminder:
1. HelloToby App 2.0 merges HelloToby App and HelloToby for Pro App together.
2. For users of the HelloToby App, all you need to do is to update the app to HelloToby App 2.0.
3. For users of the HelloToby for Pro App, the update option is unavailable. Please re-download the HelloToby App on iTune App Store or Android Play.
4. The HelloToby for Pro App will be taken off from iTune App Store and Android Play from 31 July 2017. Please download HelloToby App 2.0 asap.
How to book a Listing Service
1. Select the Listing Service you want to purchase.

2. Click " Reserve". If you have questions for the Service Pros, please click "Enquiry". Leave a question following the instructions and wait for the Service Pro to reply.

3. Click "Next" after filling in the date of service.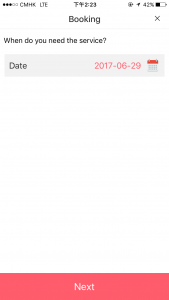 4. Choose the location for the service.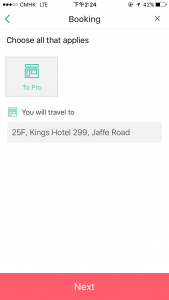 5. Choose the units of the project you want to purchase.

6. Click "Register and Pay".

7. Fill in the credit card information for payment.

8. After confirming the order details, click "Confirm payment".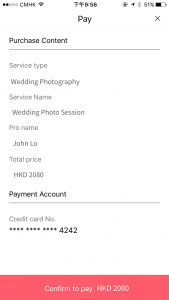 9. Your have successfully placed the order.
Above is the tutorial for the HelloToby 2.0 app and Listing Service. Take action and download the App from iTune App Store or Android Play now!
For more news and info on HelloToby 2.0, please bookmark HelloToby Blog and follow our Facebook Page!