Home Renovation
Quality Guaranteed
Budget-Friendly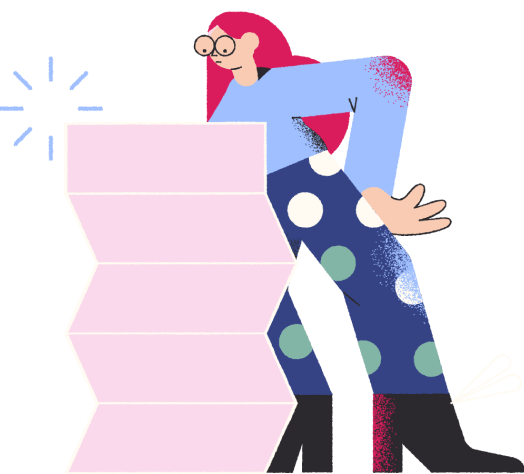 Contact Consultant for your Renovation Needs

Get Quotes from Contractors / Interior Designers

Mutual Agreement upon Contract Signing

Progress Monitor and Quality Control by Toby

Pre-occupancy Inspection and Quality Assurance
How to save money on renovation? Worried about Renovation Delays?
Compare Renovation quotes by Contractors / Interior Designers. Plan your Renovation Budget easily. Toby will get your permission to collect Project Security Deposit. 100% Project Completion Guaranteed by Toby.
Reviews
Provided advisor to check the final deliverables
Ugo is a very professional, patient and knowledgeable diving instructor (I can't remember his exact title because he has so many certifications). In addition to the curriculum provided by PADI, he added his own insights from his extensive experience and also gave some ideas on the next steps down the recreational or professional path. He clearly lives and breathes diving. So far I have done Reactivate and Advanced Open Water with Ugo and he will be the first guy I call for the next certification
Teacher Ugo is a very careful and enthusiastic teacher! Although he is French, he speaks Cantonese very well. In addition, he loves diving very much. During the class, he felt that he would try his best to teach us what he knew, and make sure that we can enjoy diving. Recommended!
Home Renovation FAQ: Renovation Quotations, House Renovation, Renovation Work, Renovation Company, Renovation Contractor
How much do I need for Home Renovation in Hong Kong?
According to previous renovation cases, the average price of renovation in Hong Kong is about HK$1,000/ft, the lowest is HK$600/ft and the most expensive is HK$1,200/ft. You may make adjustments on the basis of "$1,000 per square foot" to estimate a reasonable renovation cost. The price of the renovation project will depend on the saleable area of the unit, age of the building, qualification of the renovation company and interior designers, renovation materials, interior design style, rush time, and other factors. For example, for a 400 square feet unit with 2 bedrooms, 1 bathroom and 1 kitchen, the whole house renovation package costs about $400,000-$500,000, includes whole house renovation, interior design and custom furniture.
Why Toby Renovation Platform?
Toby connects you with local Renovators and offers at least 3 renovation company quotes according to your renovation budget and requirements. We ensure that all the Renovation Companies in Toby are strictly verified and qualified. You can easily compare and match with the right renovation company in Hong Kong via Toby. You can compare their prices, previous home design projects and profile. This will save you 99% of the time of searching online and offline for the right home renovation company.
Does Toby charge a handling fee?
Toby does not charge any handling fees for pairing you with local renovation companies, contractors, interior designers. The service is completely free of charge.
Should I choose a Hong Kong Interior Design Company or a Renovation Company?
The difference between interior design companies and renovation companies lies in their fees and service areas. Usually, interior design companies would provide one-stop service including interior design, project management and supervision services. After arranging on-site measurement, interior designers would start to prepare perspective drawings, site plans, floor plans, reflected ceiling plans, design elements, etc. Interior Design Company will directly communicate with the technicians and contractors. While if you directly hire a Renovation Company, you will need to supervise the work and provide interior design on your own. Moneywise, Interior Design Company will charge a higher renovation cost than hiring a Renovation Company. The design cost is about 30% of the whole project. Some interior design and renovation companies offer whole house renovation packages that include custom furniture, interior design and renovation services to meet one-stop design and renovation needs. You can choose from different package options depending on your budget and needs.
How long does it generally take to complete a renovation project?
The whole house renovation time generally takes at least 90 working days. The more complicated the whole house renovation process is, the longer renovation time is required. The actual time depends on the complexity of the project, the material delivery period, the number of workers, etc. If you have a target completion date, it should be proposed to our consultant and the renovation company before confirming the project.
If the project is expected to be too urgent, there is a chance that the renovation budget will be adjusted by adding more technicians and workers to catch up with the work; or the scale of the project will need to be reduced to speed up progress. For your first time renovation, it is suggested to understand the project schedule set by the renovation company, as well as the renovation steps and process, in order to monitor the progress and quality of construction.
Toby's renovation consultants will advise on and monitor the renovation company's schedule to reduce the chance of project delays.
Home Renovation Project Management (Free Service offered by Toby)
Upon successfully matching with a renovation company and signing a contract via Toby, you will receive an acceptance service from a professional renovation consultant with over 10 years of experience to ensure your project is completed properly, worth up to $4,500! We are here to assist you with the whole Home Renovation Project. In addition, our project manager will provide enhancement services for quality inspection and time management. In terms of quality inspection, the project manager will ensure that irreversible problems are avoided. In terms of time management, our project manager will advise on and monitor the renovation schedule set by the renovation company in order to minimize the chance of delay.
How to save space and maximize the use of space in home renovation in Hong Kong?
How to plan and decorate a small home under 400 square feet? In Hong Kong, home spaces are generally small in size, especially for small homes such as public housing, HOS and nano-flats. Here are some renovation tips on how to save space in renovation.
1) Proper storage
The utility of storage cabinets is important to increase more storage and avoid clutter. Make good use of storage techniques and light furniture, such as installing and customizing wall-mounted furniture, wall cabinets, floor storage and shape-shifting furniture, to declutter your space. It lets you tuck away the mess and makes maintenance a lot easier. Floor storage is also very common in Hong Kong, which adds storage space on the floor, stairs, and floor beds, which is perfect for those who want to use up their space!
2) Removing walls and changing partitions
Many small units are saving spaces from their kitchen by opening up the partition and making it an open kitchen design. For Open Kitchen Design, you may consider applying a center kitchen island and custom-made kitchen cabinets, which combine cooking and dining space, which saves space for a dining table and increases the living and dining room space.
3) Space Planning and Furniture Placement
The
interior design companies
and renovation companies will help you arrange free measuring and consultation (free of charge). They would plan for the interior design style, furniture placement and decoration according to your preference, house partition, area, actual needs, etc. Whether you want to enhance the utility of space, or to create a minimalist interior design style, Toby could provide professional advice and abundant case studies for your reference. You can easily compare and hire the right
renovation companies
.
Learn more about Home Renovation / Interior Design