DJ Lesson
91Approved DJ Instructor
No Agency Fee. Compare and Hire a curated DJ Instructor. Save you 99% of time.
你希望幾點上課?
09:00 前

09:00 - 12:00

12:00 - 15:00

15:00 - 18:00

18:00 後
The master is friendly and patient. I am a Xuezang brand clock repairer, and I only remember some of the skills. The master systematically helped me review all the basic knowledge, and at the same time improved my driving skills after the test, such as hand gestures, entering and exiting roundabouts, parking in the parking lot and other parts that I hadn't practiced in the test. Confidence in self-driving travel. Recommended to all novice classmates.
Master Fang has the patience and experience to teach Xuezang Pai, and guide Zuo many practical skills.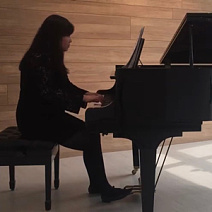 How it works
Join us as a Five Star Pro Now
Toby welcomes all specialists in any aspects to join us as our Pros. With over thousands of services requests posted on Toby everyday, you can gain more job opportunities by contacting customers and quote anytime in anywhere. Gain and earn more? It is all that easy.
Learn More