Personal Image Improvement Course
147Approved Personal Image Improvement Instructor
No Agency Fee. Compare and Hire a curated Personal Image Improvement Instructor. Save you 99% of time.
你希望幾點上課?
09:00 前

09:00 - 12:00

12:00 - 15:00

15:00 - 18:00

18:00 後
David Sir is a passionate mentor. He is patient and attentive to details, as he can spot my son's strengths and weaknesses instantaneously. David was able to target and improve my boy's weaknesses using his unique approach, allowing my son to feel at ease and give his optimal performance. My boy enjoyed David's lessons, and has become more confident and articulate afterwards. With David Sir's coaching, my son received top school offers and we were extremely pleased with the results.
David is very professional and attentive. He provides a lot of information from the grooming session in the morning to the dinner banquet, warm-up quizzes and prize games. With your help, the dinner can go smoothly. In addition to having excellent oral materials and fluent biliteracy and trilingualism, David even handled all the details for us, otherwise the dinner would not go so smoothly. You are the best emcee in the eyes of Alston and I!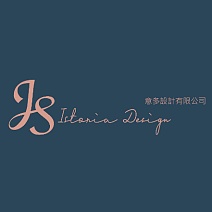 winnie@istoria-design.com.hk
The tutor is very good 👍🏻 The course was originally 3 hours, I was embarrassed to be 15 minutes late, but it was still overtime left. Although the studio space was a bit small, the makeup artist was very professional. Not only did he explain in detail, but I also had patience. I thought that skin care was just an explanation of skin care procedures, and I was very surprised that Zhonghui taught facial massage and various tips, very satisfied
How it works
Join us as a Five Star Pro Now
Toby welcomes all specialists in any aspects to join us as our Pros. With over thousands of services requests posted on Toby everyday, you can gain more job opportunities by contacting customers and quote anytime in anywhere. Gain and earn more? It is all that easy.
Learn More