Online Dating Profile Update
555Approved Online Dating Profile Advisor
No Agency Fee. Compare and Hire a curated Online Dating Profile Advisor. Save you 99% of time.
Which online dating platform are you hoping to enhance?
Coffee Meets Bagel

Lovestruck

Happn

Bumble

Tinder

Others (Please specify)
Rob's expertise when it comes to dating and relationship advice is spot on. He can pinpoint what your problem is and can revert the situation to be in your favor. He will give you prompt replies of how he would respond to a text that had been useful. He had helped me a lot over these past few months when times got real dark. If you are looking for someone to help you with dating or even life in general, Rob will not disappoint you.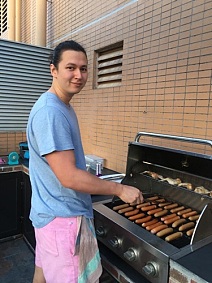 After seeking Rob's advice, I had rekindled the relationship with my father who I had not spoken to for over 5 years. Rob helped me change my mindset and draw out the best in me. Through his inspiration I have also quit smoking and improved my financial savings tenfold. I have also introduced him to other relationship issues for my family, which he helped my mother and I reconnect with my uncle after 15 years of no communication. I highly recommend Rob's relationship advice and methods.
Very nice photo portrait session at night! Friendly and her images are really so great! Definitely recommend her and would go back to her if I need another photo session on a day :)
How it works
Join us as a Five Star Pro Now
Toby welcomes all specialists in any aspects to join us as our Pros. With over thousands of services requests posted on Toby everyday, you can gain more job opportunities by contacting customers and quote anytime in anywhere. Gain and earn more? It is all that easy.
Learn More